Who am I?
I'm Amanda, a blogger, adventure-seeker, and influencer from northeast Ohio. With degrees in journalism and tourism management and more than 10 years of blogging and social media experience under my belt, I offer a unique skill set to brands and destinations interested in reaching an engaged audience of travel enthusiasts.
A Dangerous Business is an established brand that frequently makes lists of top travel blogs in the world. In 2021, A Dangerous Business was awarded the Gold Award for Best Travel Blog in the 2020-21 Lowell Thomas Travel Journalism Competition, which is hosted annually by the Society of American Travel Writers (SATW).
I'm also a member of the following professional organizations:
Society of American Travel Writers (SATW)
Adventure Travel Trade Association (ATTA)
Who is my audience?
A Dangerous Business produces content to appeal to a Millennial and Gen X audience who live "normal" lifestyles (with careers and mortgages), but who want to see the world and maximize their vacation time.
My audience comes from the following regions: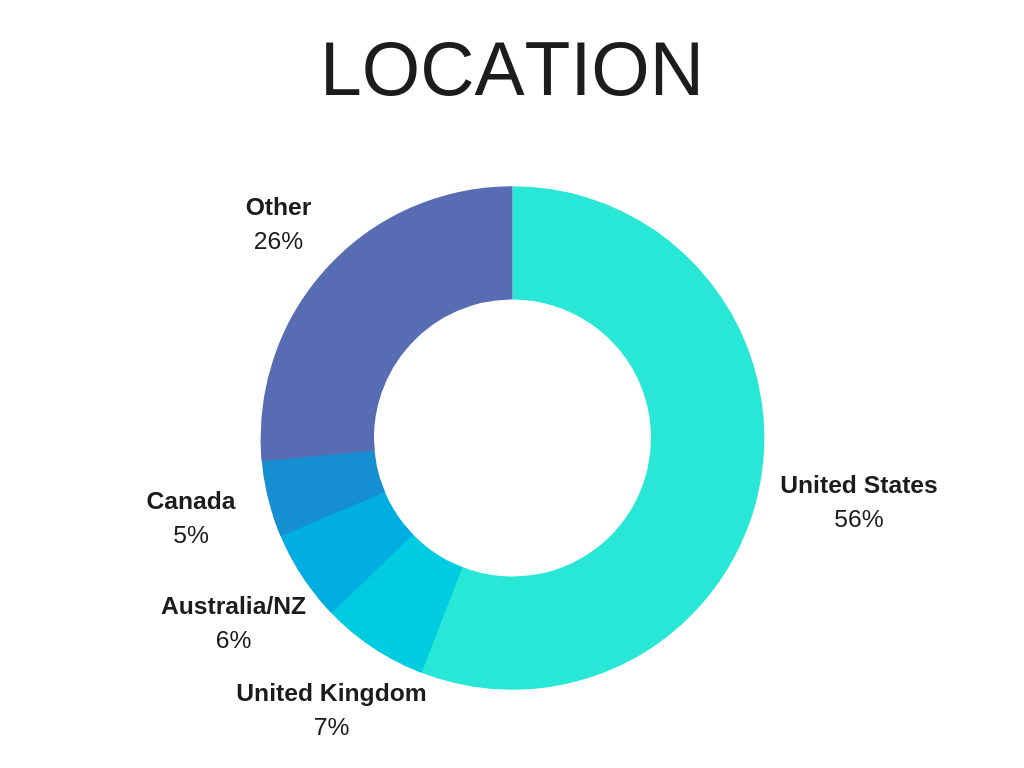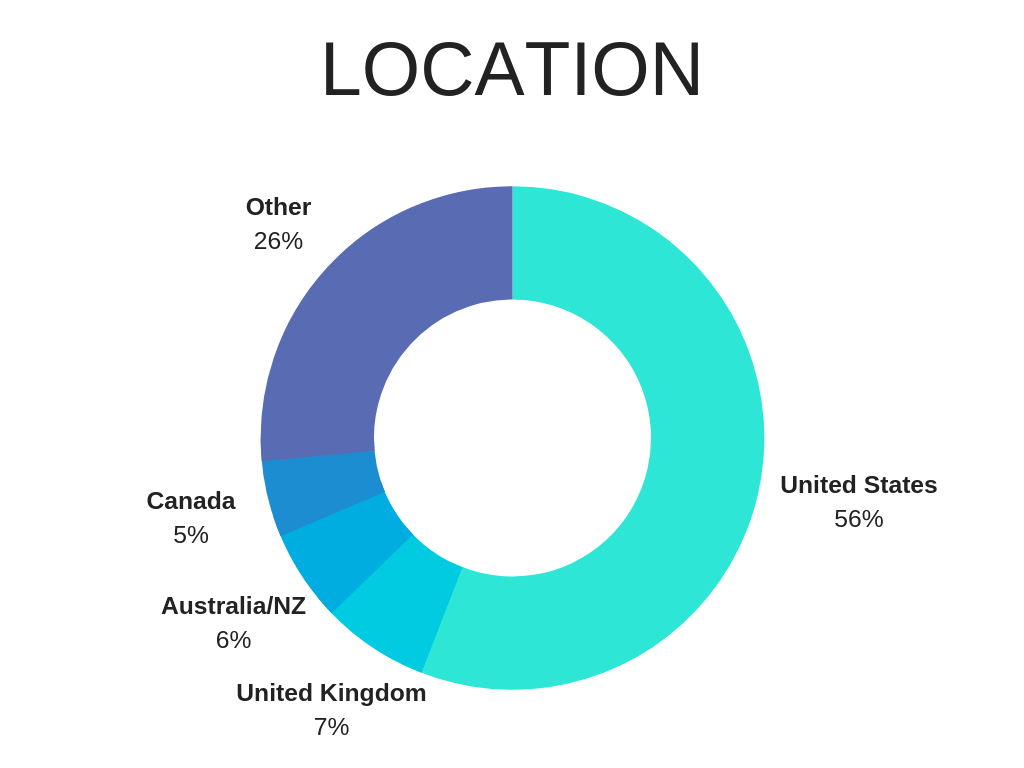 My audience is roughly 70% female, and the age breakdown is as follows: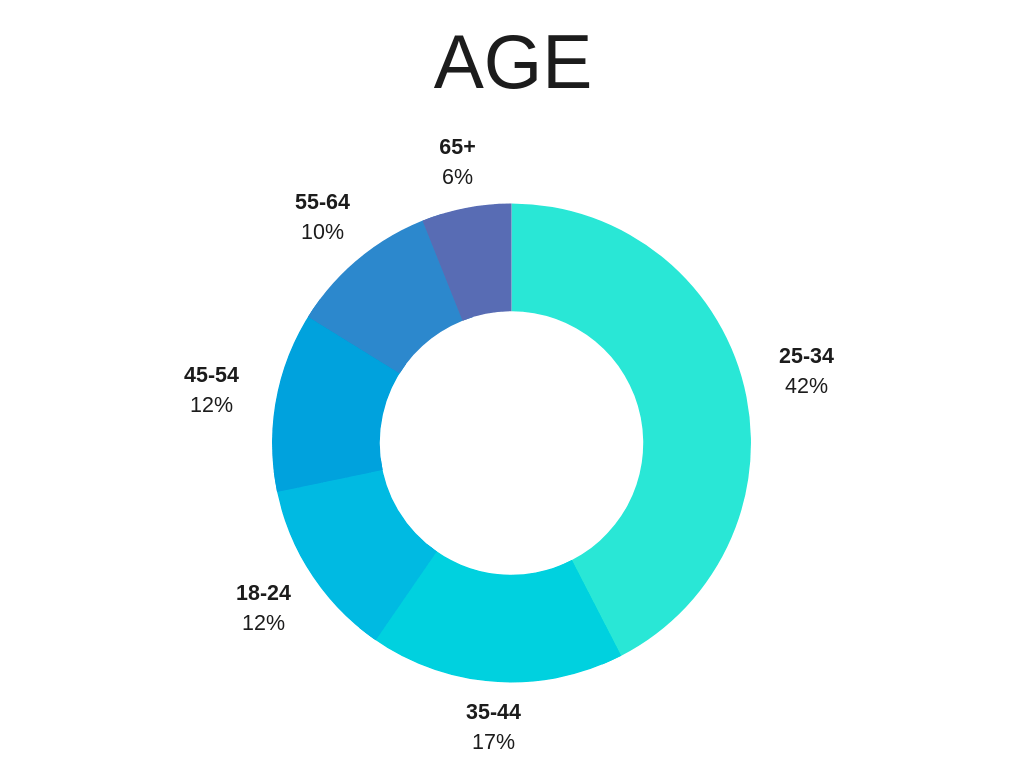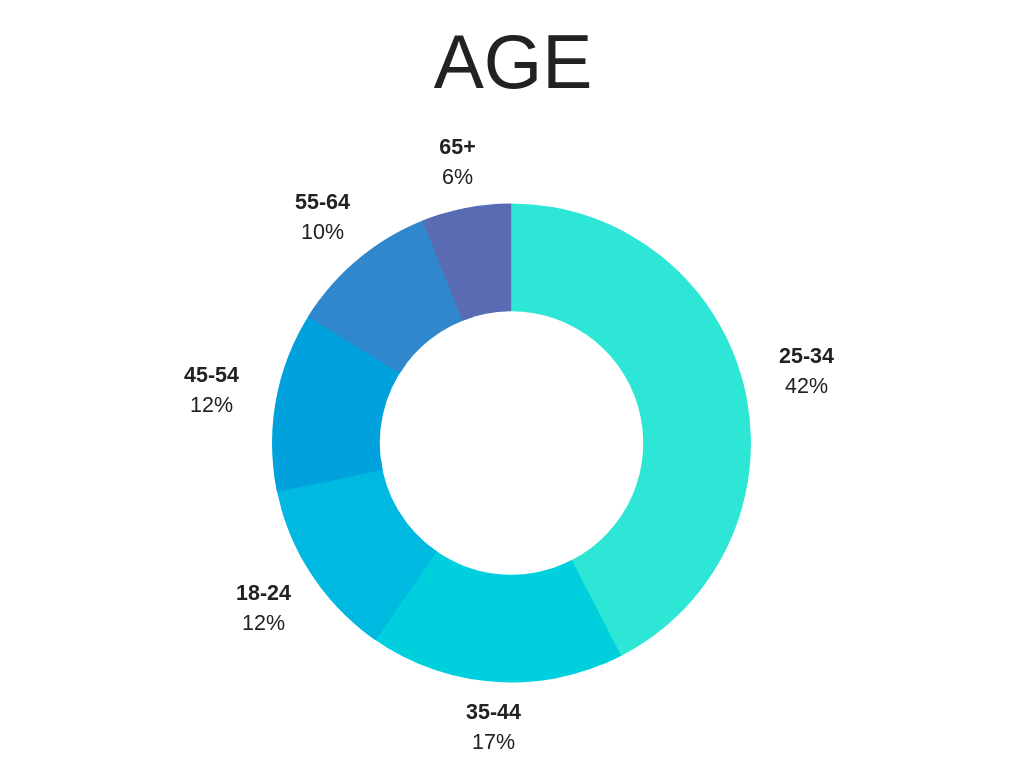 In a recent survey of ADB readers, 55% travel 2-4 times per year, and 88% take trips that range from 1-14 days on average. 60% of readers surveyed reported that they travel on an "average/moderate budget."
Stats
Current site stats as of October 25, 2022:
Average monthly visitors: 150,000+
Average monthly page views: 200,000+
DA: 54
Facebook fans: 36,000+
Instagram followers: 33,000+
Twitter followers: 29,000+
Pinterest followers: 18,000+ (with more than 1.5M monthly views)
Newsletter subscribers: 6,000+
Readers of A Dangerous Business are purchasers, too. Every month (in pre-pandemic times), A Dangerous Business helps drive more than $30,000 in sales to its affiliate partners.
To learn more about my readers and website stats, please download a copy of my media kit.
Partnerships
A Dangerous Business has partnered with dozens of destinations and travel brands since 2011. Content produced from these campaigns has reached millions of interested readers.
Notable campaigns (along with an example post from each partnership) have included:
Lexington, KY partnership with Elwood Hotel and Visit Lex, June 2022 – The Best Things to do in Lexington, KY: The Perfect 3-Day Itinerary
Long weekend in Franklin, TN with Visit Franklin, May 2022 – The Best Things to Do in Franklin, Tennessee: The Perfect 3-Day Itinerary
Finger Lakes fall road trip with Finger Lakes Wine Country, October 2021 – A Perfect Finger Lakes Road Trip Itinerary for 5 or 7 Days
Florida Keys road trip with The Florida Keys & Key West, September 2021 – The Ultimate 7-Day Florida Keys Road Trip Itinerary
Summer trip to Madison, Wisconsin with Visit Madison, June 2021 – A Summer-Lover's Guide to the Outdoors in Madison, Wisconsin
Blogger trip to Scottsdale, Arizona with Experience Scottsdale, December 2019 – 3 Days in Scottsdale, Arizona: 3 Itineraries for 3 Different Types of Travelers
Tour with Monograms Travel to London, Venice, and Rome in October 2019 – Traveling with Monograms: Combining the Best of Two Travel Styles in One Trip
Ann Arbor, Michigan with Destination Ann Arbor, July 2019 – 5 Reasons to Visit Ann Arbor, Michigan (That Have Nothing to Do with College Football)
Girls trip to Alberta with Tourism Calgary and Edmonton Tourism, July 2019 – 8 of the Best Things to Do in Calgary in Summer and 2 Days in Edmonton: A Summer Weekend in Alberta's Capital
Active river cruise with Avalon Waterways, June 2019 – 6 Highlights from an Active River Cruise with Avalon Waterways
Winnipeg weekend with Tourism Winnipeg and Travel Manitoba, October 2018 – A Weekend in Winnipeg: The Best Things to Do in Winnipeg, Manitoba
Grand Ole Opry in Nashville, June 2018 – Getting a Taste of Music History in Nashville
St. George and Zion with Visit St. George, December 2017 – St. George, Utah: More Than Just a Gateway to Zion
Seychelles Islands with Seychelles Tourism Board, November 2017 – 7 Reasons to Add the Seychelles to Your Bucket List
Giant's Rocker tour with Shamrocker Adventures, July 2017 – Discovering Ireland with Shamrocker Adventures
Norway road trip with Visit Norway, July 2017 – Road Tripping Around Norway's OTHER Northern Islands
#MyFaroeIslandsHome campaign with Visit Faroe Islands, July 2017 – Road Tripping in the Faroe Islands: Where to Go and What to Know
Volcano Bay opening with Universal Orlando, May 2017 – Universal Orlando: Which of Its Three Theme Parks Should You Visit?
Trip to Chicago with Greyhound, April 2017 – A Couples Weekend Getaway to Chicago
#WelcomeToEngland campaign with Visit Britain, March 2017 – Things You Probably Don't Know About Hull, England
Couples' trip to Orlando with Spirit Airlines, December 2016 – A Couples' Long Weekend Getaway to Orlando
South Padre Island with Texas Tourism, August 2016 – Beyond Spring Break: A South Padre Island To-Do List
Little Corn Island adventure with Yemaya Island Hideaway, August 2016 – Sisters Getaway: Discovering Little Corn Island in Style
Southern Africa with Acacia Africa, June 2016 – Overlanding in Southern Africa: Everything You Need to Know
Press trip with Puerto Rico Tourism, March 2016 – Thinking About a Caribbean Vacation? Think Puerto Rico
Northern Norway in winter with Visit Norway, February 2016 – 10 Reasons Why Northern Norway in Winter is Awesome
3-day visit at Mall of America, February 2016 – 3 Days at the Mall of America: Awesome or Awful
Rhine Getaway with Viking River Cruises, December 2015 – Christmas Markets with Viking River Cruises: What's It Really Like?
First Passage to the West with Rocky Mountaineer, September 2015 – 27 Photos from Aboard the Rocky Mountaineer
Old Florida highlights with Visit Citrus Country, March 2015 – 5 Awesome Things to Do in Crystal River, Florida
Lord of the Rings tour of New Zealand with Red Carpet Tours, November 2014 – Exploring Middle Earth with Red Carpet Tours
Fall in Michigan with Traverse City Tourism, October 2014 – Things to Do in Traverse City in the Fall
Tours in Vietnam and Cambodia with Intrepid Travel, January 2014 – Traveling in Vietnam with Intrepid Travel
Northern Lights trip with Travel Manitoba, March 2013 – 3 Reasons to Suck Up the Cost and Visit Churchill, Manitoba
#Blogmanay with Edinburgh's Hogmanay/Visit Scotland, December 2012/January 2013 – Hogmanay: The Most Epic New Year's Celebration You've Never Heard Of
I'm also open to social media-only campaigns and partnerships, and can provide examples of those upon request.
Selected case studies
Here are some more details on a few of the partnerships listed above. This should give a realistic expectation of what kind of coverage and reach you can expect from a partnership with A Dangerous Business. (Note: The pageview number is updated over time to reflect lifetime pageviews.)
Scottsdale blogger campaign
December 2019
Partner: Experience Scottsdale
Length of trip: 5 days
Number of blog posts: 3
Total pageviews over time: 93,235
St. George and Zion trip
December, 2017
Partner: Visit St. George, Utah
Length of trip: 4 nights
Social media coverage: 6 Instagram photos (2053 total likes, 76 comments, 16,926 total reach, 20,481 impressions); 8 Facebook posts (13,275 total reach, 430 engagements)
Number of blog posts: 2
Total pageviews over time: 285,946
Seychelles trip
November, 2017
Partner: Seychelles Tourism Board
Length of trip: 6 days
Number of blog posts: 4
Total pageviews over time: 66,755
What I Can Offer During Partnerships
If we partner up, here are some of the things I can offer as part of my coverage:
Social media coverage during trip/experience (including mentions on Facebook and Twitter, Instagram photos, stories, Reels, etc., and use of a hashtag if appropriate)
An agreed-upon number of blog posts after the trip/experience, complete with photos
Photo and video content (at an extra cost)
Want to learn more? Please contact me to see examples or discuss possible partnership opportunities with A Dangerous Business at [email protected].
Disclosure Notice
In accordance with ethical blogging practices, all reviews/promotion hosted on A Dangerous Business in exchange for a travel experience will be 100% truthful and include a sponsorship notation somewhere in the post. I will not talk badly about your competitors in any review, post, or discussion under any circumstance, and I do not guarantee positive coverage.
Please also refer to my Environmental Disclosure for my personal pledges about sustainable travel. From 2020 onward, I will be donating at least 1% of all paid marketing campaign fees to organizations and projects helping to fight climate change around the world.
2022-23 Travel Plans
If you represent a destination or travel-related company in any of the areas listed above (or even any others!), please get in touch to discuss possible partnerships.
Note: I do NOT accept sponsored posts written by third parties. Please do not send me pitches for guest posts.
The Fine Print
Any sponsored content published on this blog will include a disclaimer and/or disclosure notice, identifying it as such, in line with FTC guidelines.