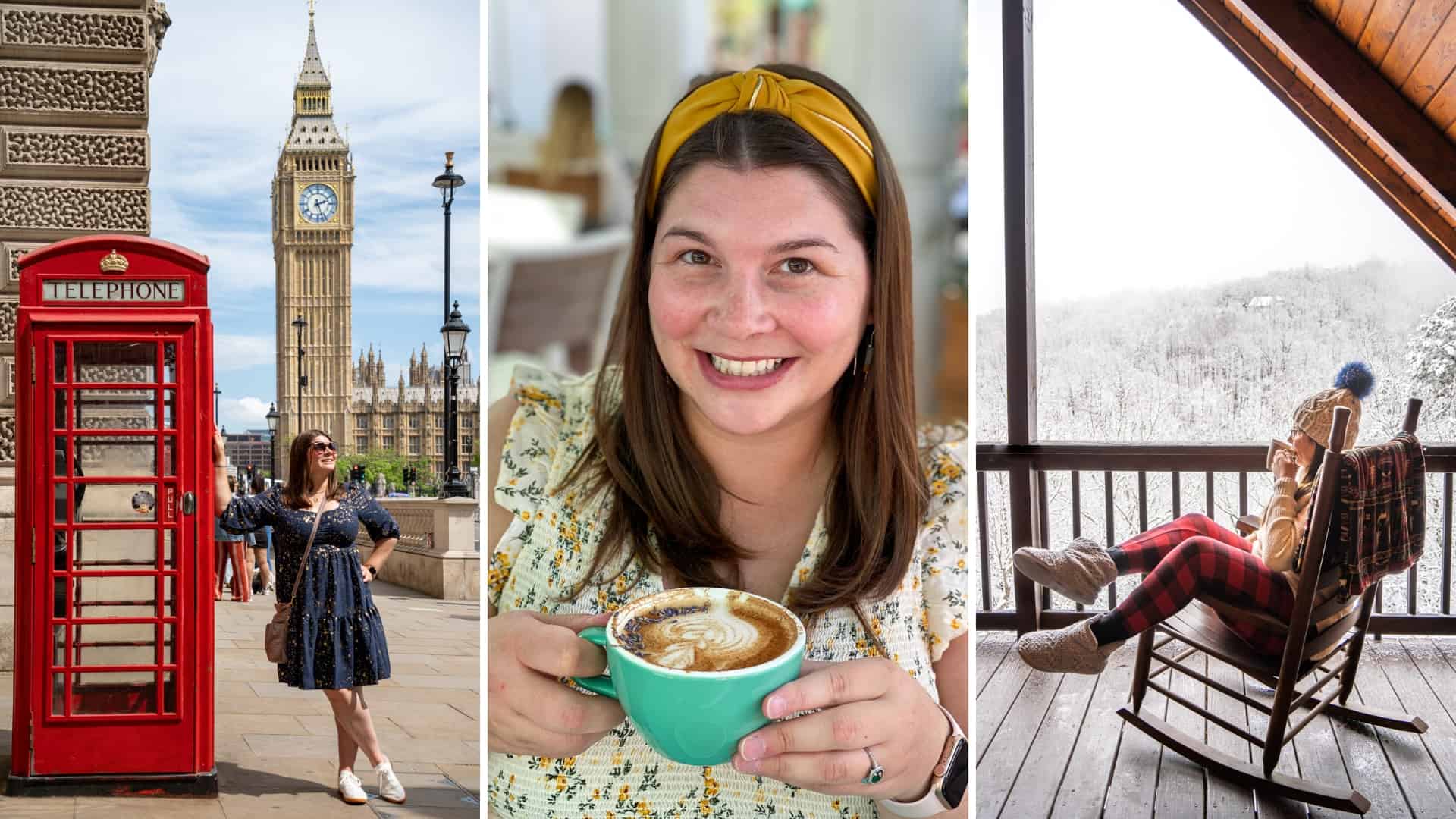 "It's a dangerous business, going out your door. You step onto the road, and, if you don't keep your feet, there's no telling where you might be swept off to."
— J.R.R. Tolkien
Hello and welcome! I'm so glad that you're here.
"Here" is A Dangerous Business, a travel blog that aims to inspire people to fit more travel and adventure into the lifestyle they already have. You'll find detailed travel itineraries and weekend trip guides, as well as tips, packing lists, and travel observations from more than a decade of personal travel experience, all written by a professional travel blogger.
I don't believe in the traveler vs. tourist debate, only write about places that I've personally been, and travel in a way that (I hope) feels realistic for the average person.
My goal is to make getting "swept off" in your next travel adventure as easy and stress-free as possible.
Who is Amanda Williams?
I'm Amanda! That's me!
I grew up on a Christmas tree farm in northeast Ohio, and was a fan of horses, boy bands, the Olympic gymnast Shannon Miller, and the Lord of the Rings movie trilogy. At the age of about 15, I vowed that I would save my money so that I could go to New Zealand (where LOTR was filmed) after I graduated high school – and I got my first passport stamp from there in 2005.
Since that first big adventure abroad in 2005, I have been to more than 60 countries on 6 continents, and my bucket list only grows instead of getting shorter.
I'm a full-time travel blogger, but I'm NOT a full-time traveler or "digital nomad." I travel and work from a home base in Ohio, and firmly believe that you don't have to quit your job or leave your loved ones behind indefinitely in order to be a traveler.
(I did try to be a digital nomad once, but it didn't end well.)
You'll mostly see me around this site, but my husband Elliot pops up, too, from time to time.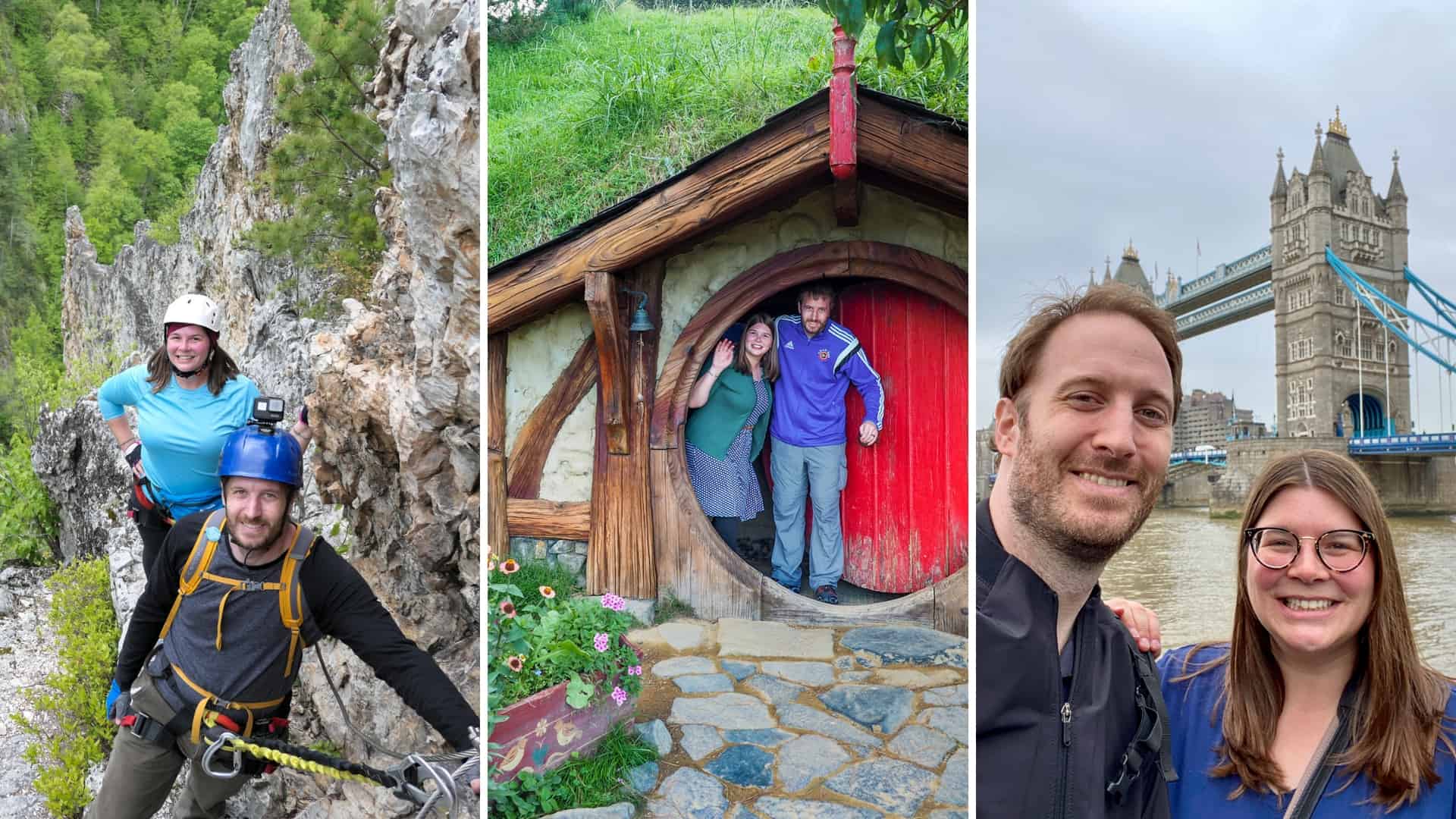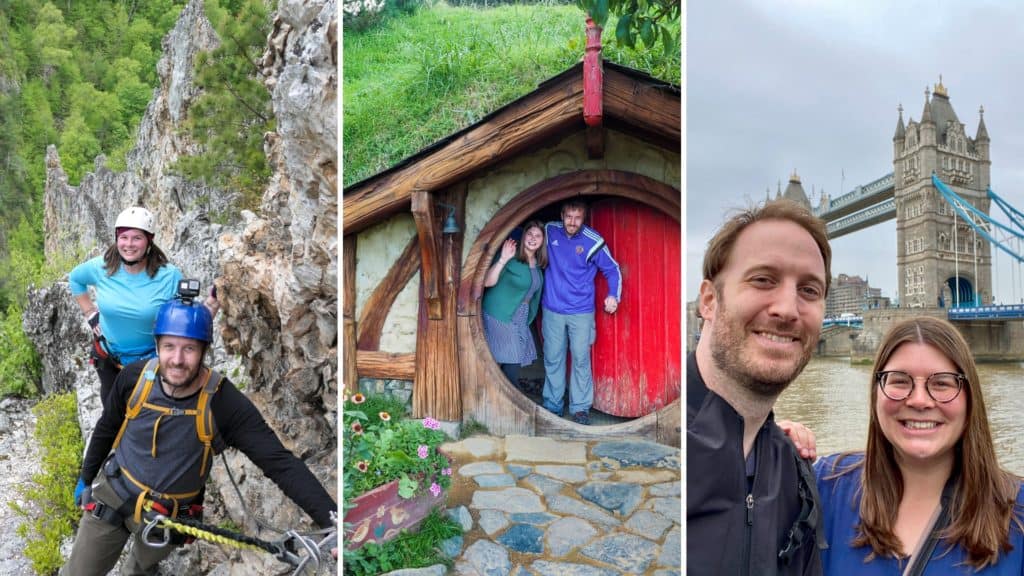 Some random fun facts about me:
The important things:
I have a bachelors in journalism and a master's degree in tourism management.
I have a minor in German, but can't speak it very well at all.
I like to consider myself to be pretty adventurous and open to new things (though not always when it comes to food).
I live near Cleveland, Ohio, and love the city; I love it so much that I started a second blog about it: Cleveland Traveler
The less important (but probably more interesting) things:
Before I was a blogger, I worked full-time at a small newspaper as a copy and layout editor; I started out editing obituaries.
I love the scent of freshly-cut grass.
I have been bungee jumping five times, and am always up for doing it again.
I took Irish Step Dancing lessons in high school.
I really hate all things "Twilight." (See here if you do, too.)
To contradict the previous statement, I like chick flicks, no matter how corny or predictable they are.
I can write my name upside down.
I am awful at video games.
I have a ginger cat named Weasley.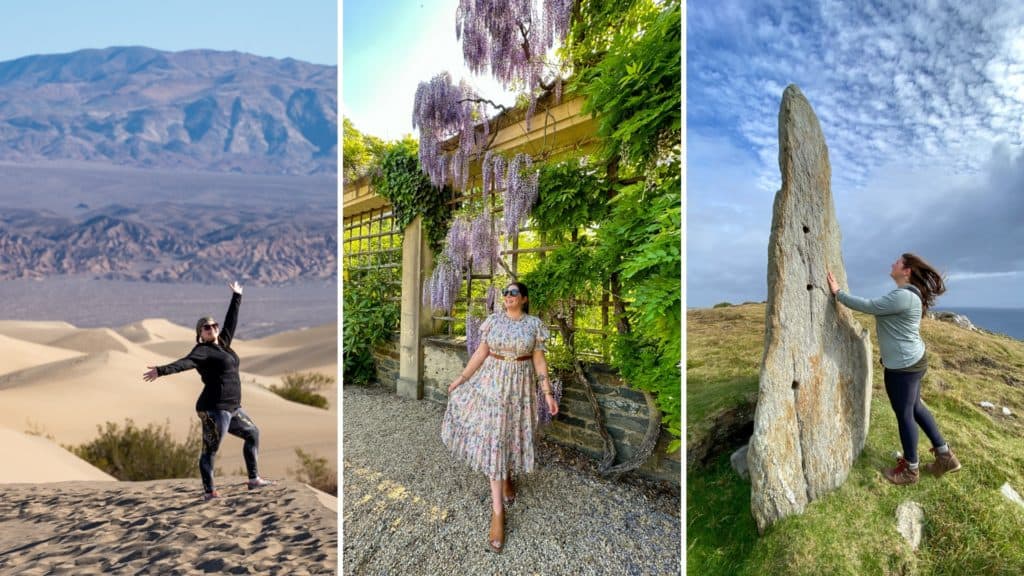 How I travel
My travel philosophy is that travel is impactful and transformative, but it doesn't HAVE to be anything you don't want it to be. It doesn't have to be uber-luxurious and expensive, but it also doesn't have to be backpacks and hostels. Travel doesn't have to be going to exotic, hard-to-reach places, but it also doesn't have to always be all-inclusive resorts.
There's no right or wrong way to travel – only a way that's right for YOU.
I started out as a budget traveler, backpacking my way solo across Europe and Southeast Asia over the course of a couple years. As I've gotten older, though, my travel style has changed (yes, it's allowed to do that!), and now I travel probably like a lot of you do: on a moderate budget, willing to pay a little extra for comfort, convenience, and really special experiences.
Two things have remained consistent for me over the years: I only go places I want to go, and I always write about my personal experiences in a way that (I hope) is easy to follow so that you can plan to exact same trip for yourself.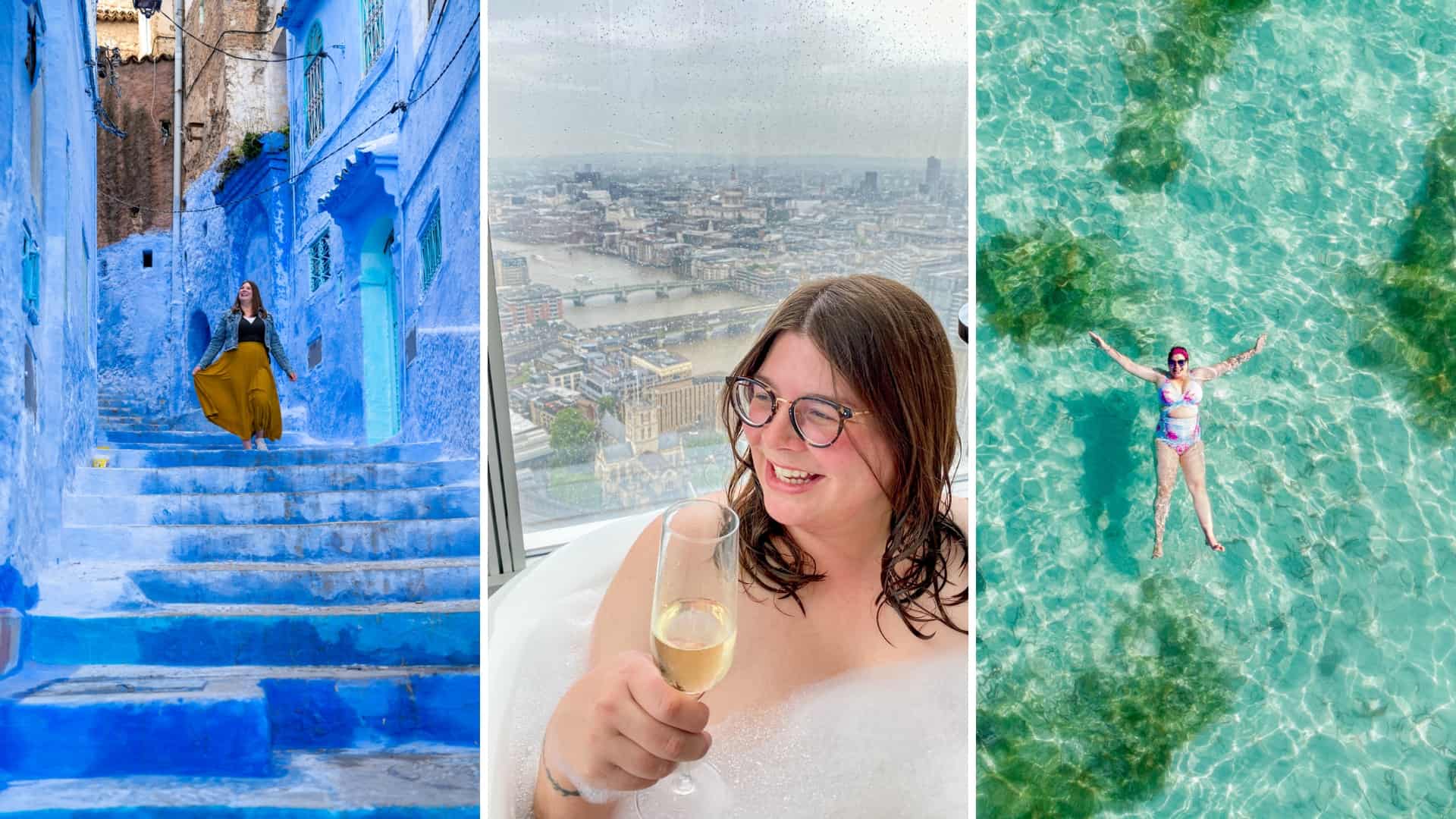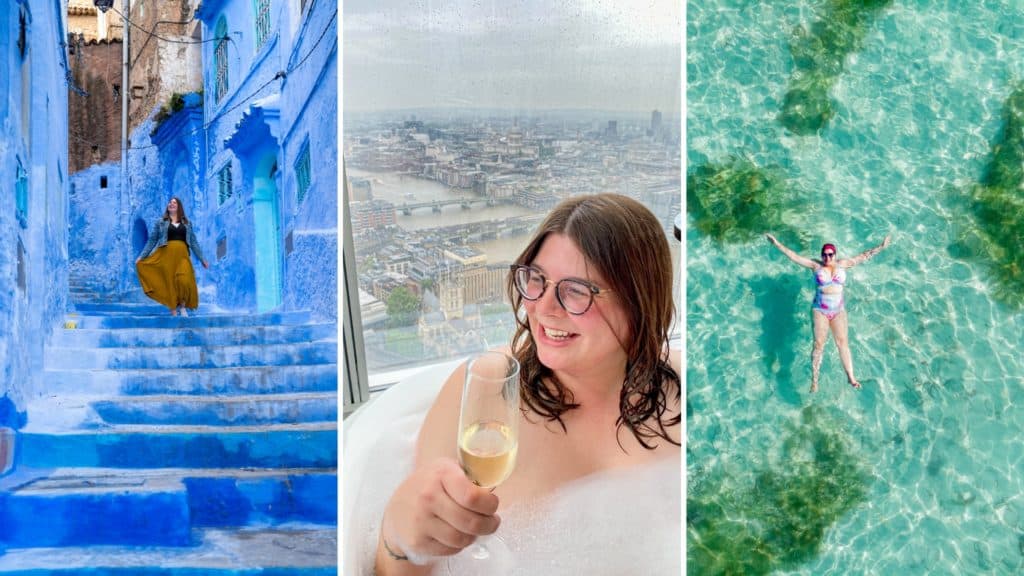 A few more things about my travel style:
I believe in climate change, and do what I can to minimize my negative impact on the planet by traveling as sustainably as I can, avoiding flying when it isn't necessary, and offsetting my carbon footprint. (Learn more in my environmental disclosure.)
I do my best to research and follow cultural norms of whatever place I'm visiting, and acknowledge ALL parts of a destination's history, even when the past is uncomfortable.
After studying tourism development (I have that master's degree in tourism management!), I make an effort to spend my money in ways that support local economies in the places I travel.
I don't believe in gatekeeping information about destinations, and believe that public lands and the outdoors are for everyone. If I visit a place that I truly feel is too fragile for tourism, I simply don't share about it at all.
I don't believe in only visiting "new" places and don't really care too much about counting countries – which means I return to my favorite places a lot!
I sometimes am a "pack it all in" type of traveler, and know that not everyone else is. And that's fine! You do you. If my content isn't right for you, no hard feelings.
Posts to read about Amanda
Posts about me and my travel philosophy you should read:
And go check out my travel timeline if you're curious about where I've been!
News coverage of Amanda
Along with being a guest a few times on local morning show New Day Cleveland, I've also been featured in the following online articles: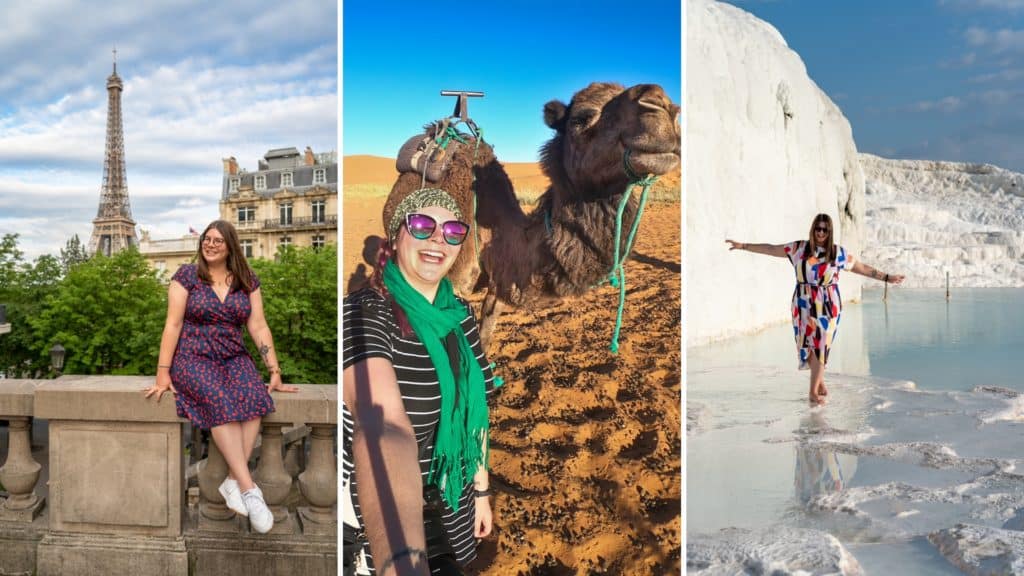 What is A Dangerous Business?
A Dangerous Business is a travel blog that was begun in 2010 when I was working full-time as a copy editor at a newspaper. The blog started as a hobby; a creative outlet to document some of my past travels. But I fell in love with travel blogging, and began growing a following.
I went back to school in 2011 to get a master's degree (thinking I'd change careers and work for a tourism board), but when I finished in 2013 I decided to work part-time and focus more on the site. I went full-time as a blogger in late 2015, and it's been my full-time job ever since.
Today, A Dangerous Business is one of the top travel blogs on the internet, getting more than 150,000 visitors per month and being promoted to an audience of more than 100,000 followers on social media. I've partnered with brands and destinations all around the world (learn more on my Work With Me page), have spoken at conferences and events like the New York Times Travel Show and TravelCon, and have been featured on sites like Travelzoo, The Huffington Post, and USA Today Travel.


The main goal of A Dangerous Business is to show people how to fit more travel into the lifestyle they already have. I cover global destinations and bucket list-style trips, and always focus on how people can realistically replicate these adventures themselves.
And, in a day and age of writers-for-hire and AI technology, I think it's important to state that I write everything on this site myself, and I have personally traveled to every place featured here. All of my tips and suggestions on A Dangerous Business come from personal travel experience.
Awards for A Dangerous Business
In 2013, I won the Ottawa Tourism Travel Writing Award for a piece I wrote about staying at the Ottawa Jail Hostel.
In 2018, A Dangerous Business was awarded a Silver Award for Best Travel Blog in the 2017-18 Lowell Thomas Travel Journalism Competition, which is hosted annually by the Society of American Travel Writers (SATW).
In 2019, I won two Silver awards and one Honorable Mention in the North American Travel Journalists Association (NATJA) Awards.
In 2021, A Dangerous Business was awarded a Gold Award for Best Travel Blog in the 2020-21 Lowell Thomas Travel Journalism Competition, which is hosted annually by the Society of American Travel Writers (SATW).
In 2023, I won the Gold Award for Instagram Storytelling in the 2022-23 Lowell Thomas Travel Journalism Competition, which is hosted annually by the Society of American Travel Writers (SATW). (Check out my Instagram here.)
Speaking appearances
I'm regularly asked to speak at conferences and on webinars about travel and running a blog as a business. A few notable past speaking experiences include:
I was featured on an episode of HuffPost Live about Why More Women Are Traveling Solo.
I've participated on panels at the New York Times Travel Show in 2018, 2019, and 2020 about being a blogger/influencer.
I spoke at the 2017 Women in Travel Summit on a panel about social media strategy.
I was a mentor/speaker at Bloghouse from 2017-2020.
I spoke at the Social Travel Summit in 2019 in Ravenna, Italy about affiliate marketing.
I spoke at TravelCon in 2018 and 2022 about affiliate marketing.
I spoke at the SATW annual conference in 2023 about being a digital publisher.
Press mentions for A Dangerous Business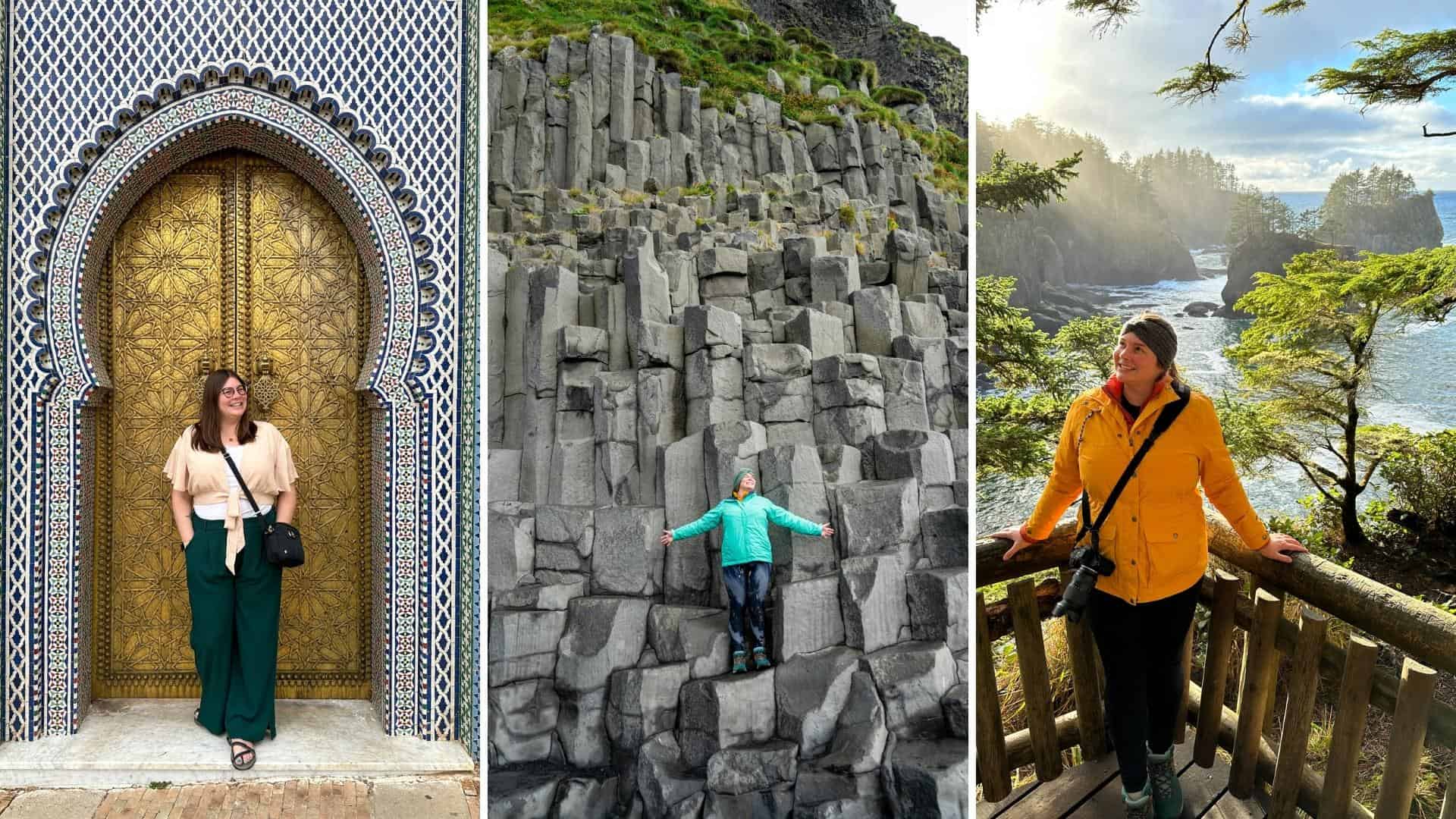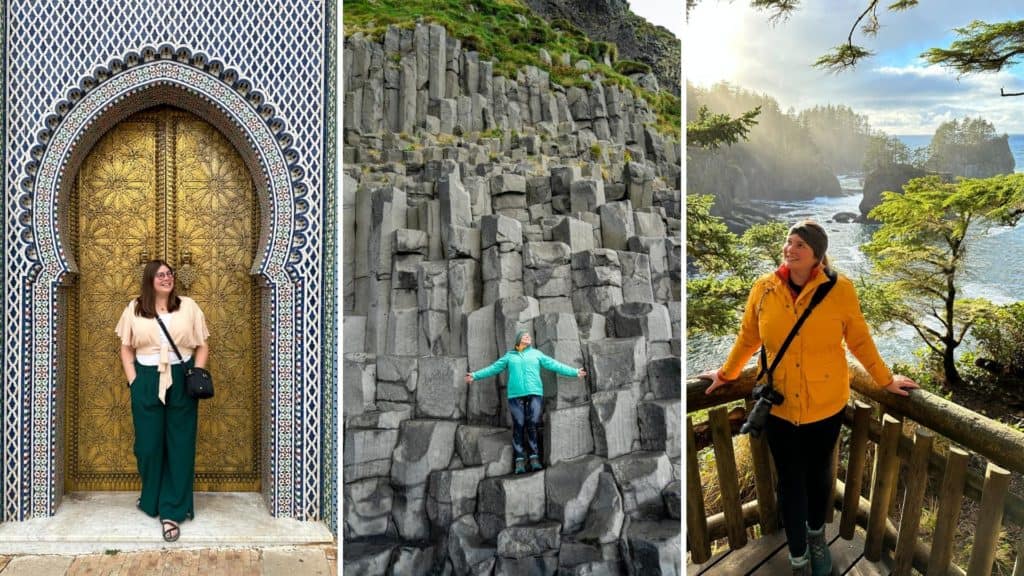 Contact me
Want to get in touch with me? Here's how:
You can email me at adangerousbusiness [at] gmail [dot] com, or fill out my contact form.
You can follow me on Facebook, Instagram, and TikTok.
Other fun stuff
Want to know where all in the world I've been? Check out my Destinations page, or my Travel Timeline.
Want to know what goes in my backpack or suitcase? Check out my Packing List page! It lists all my favorite gear, and is also where you'll find my trip- and destination-specific packing lists.
Curious about where I turn to search for flights or book a hotel? Head over to my Travel Resources page for lots of great tips and secrets.
And, lastly, if you'd like to work with me in some way, check out my Work With Me page.
*Note: My headshots (which you'll see throughout the site, including on this page) were taken by the super-talented Jessie of Jadie Foto. The watercolor illustration you'll find behind my new newsletter sign-up box was done by the lovely Candace Rose Rardon.