Who am I?
I'm Amanda, a blogger, adventure-seeker, and influencer from northeast Ohio. With degrees in journalism and tourism management and more than eight years of blogging and social media experience under my belt, I offer a unique skill set to brands and destinations interested in reaching an engaged audience of travel enthusiasts.
A Dangerous Business is an established brand that frequently makes lists of top travel blogs in the world. In 2018, A Dangerous Business was awarded a Silver Award for Best Travel Blog in the 2017-18 Lowell Thomas Travel Journalism Competition, which is hosted annually by the Society of American Travel Writers (SATW).
I'm also a member of the following professional organizations:
Who is my audience?
A Dangerous Business produces content to appeal to a Millennial and Gen X audience who live "normal" lifestyles (with careers and mortgages), but who want to see the world and maximize their vacation time.
My audience comes from the following regions: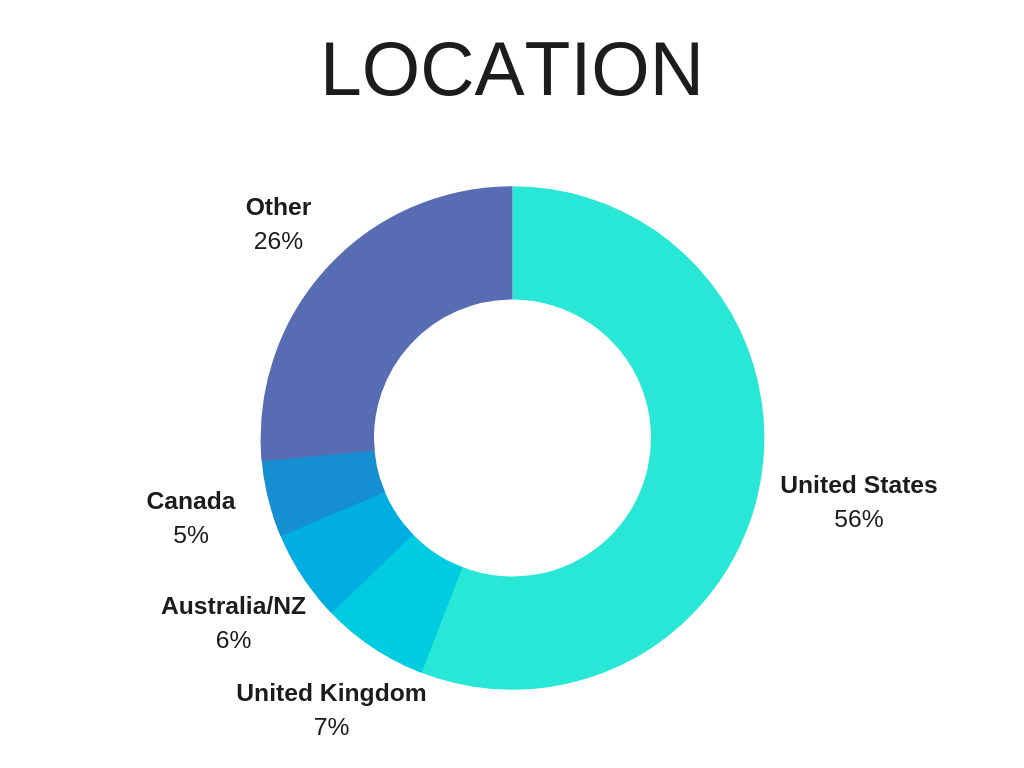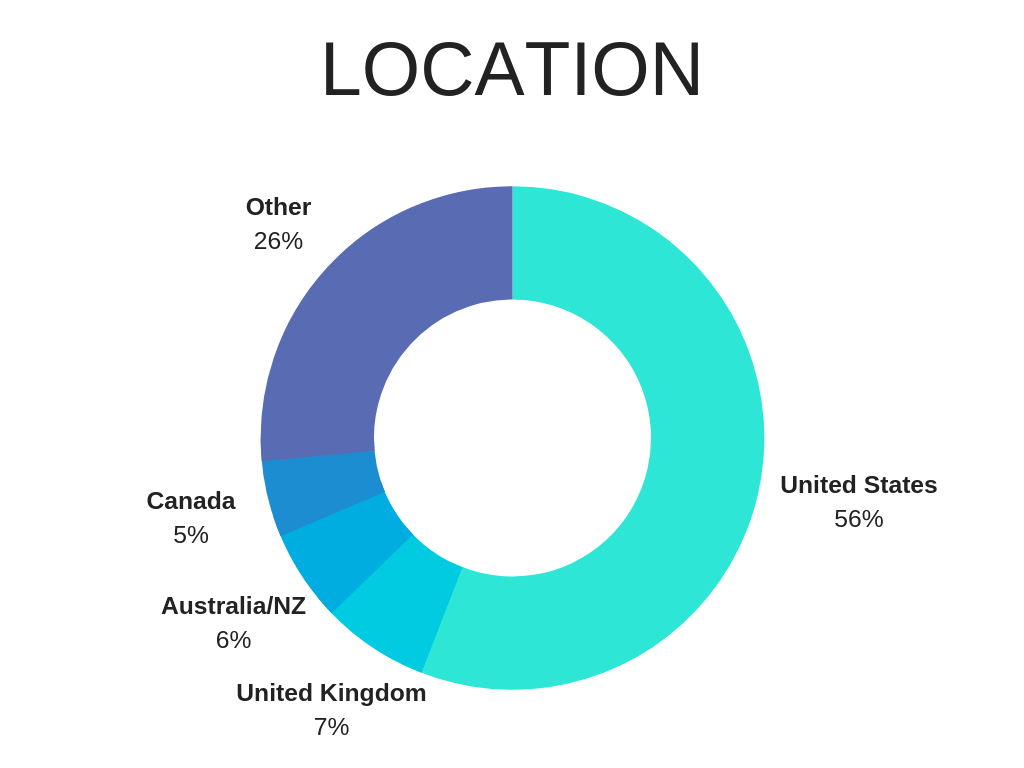 My audience is roughly 70% female, and the age breakdown is as follows: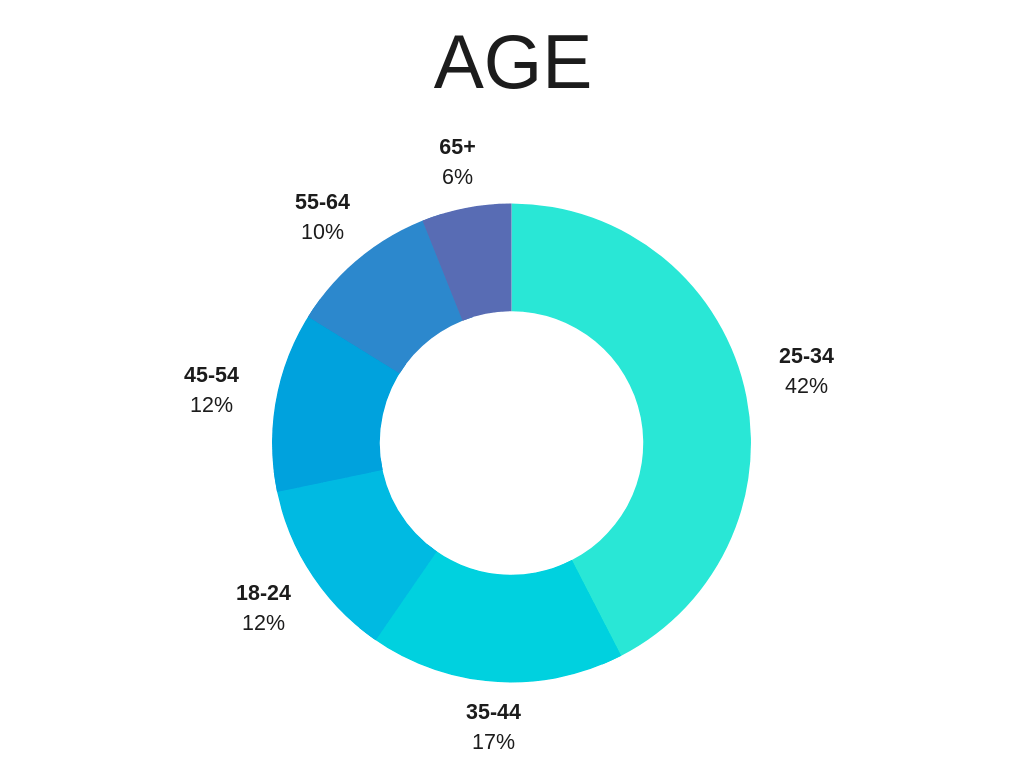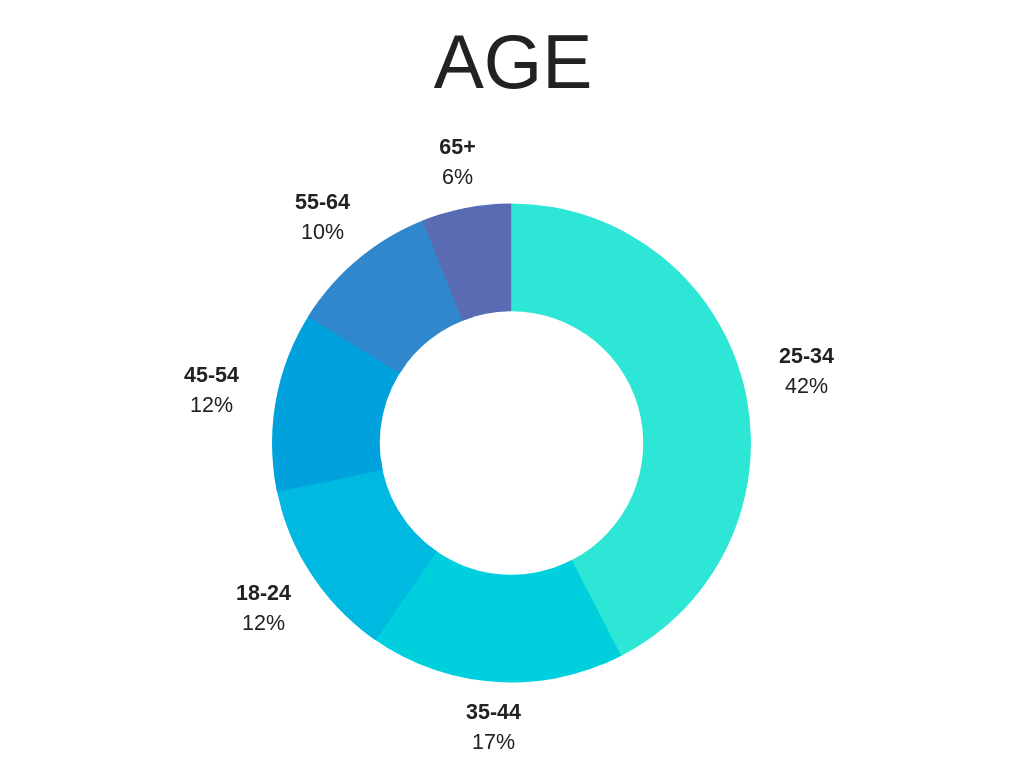 In a recent survey of ADB readers, 55% travel 2-4 times per year, and 88% take trips that range from 1-14 days on average. 60% of readers surveyed reported that they travel on an "average/moderate budget."
Stats
Current site stats as of May 14, 2019:
Average monthly visitors: 180,000+
Average monthly page views: 265,000+
DA: 56
Facebook fans: 34,300+
Instagram followers: 20,500+
Twitter followers: 29,000+
Pinterest followers: 11,000+ (with more than 1.3M monthly views)
Newsletter subscribers: 5,000+
Readers of A Dangerous Business are purchasers, too. Every month, A Dangerous Business helps drive more than $30,000 in sales to its affiliate partners.
To learn more about my readers and website stats, please download a copy of my media kit.
Partnerships
A Dangerous Business has partnered with dozens of destinations and travel brands in the last 7 years. Content produced from these campaigns has reached millions of interested readers.
Notable campaigns (along with an example post from each partnership) have included:
Winnipeg weekend with Tourism Winnipeg and Travel Manitoba, October 2018 – A Weekend in Winnipeg: The Best Things to Do in Winnipeg, Manitoba
Outlander tour with Highland Explorer Tours, June 2018 – Geeking Out on an Outlander Tour of Scotland with Highland Explorer Tours
Grand Ole Opry in Nashville, June 2018 – Getting a Taste of Music History in Nashville
St. George and Zion with Visit St. George, December 2017 – St. George, Utah: More Than Just a Gateway to Zion
Seychelles Islands with Seychelles Tourism Board, November 2017 – 7 Reasons to Add the Seychelles to Your Bucket List
Romantic Finger Lakes with Corning and the Southern Finger Lakes, October 2017 – A Mini-Honeymoon to the Finger Lakes
Giant's Rocker tour with Shamrocker Adventures, July 2017 – Discovering Ireland with Shamrocker Adventures
Norway road trip with Visit Norway, July 2017 – Road Tripping Around Norway's OTHER Northern Islands
#MyFaroeIslandsHome campaign with Visit Faroe Islands, July 2017 – Road Tripping in the Faroe Islands: Where to Go and What to Know
Volcano Bay opening with Universal Orlando, May 2017 – Universal Orlando: Which of Its Three Theme Parks Should You Visit?
Trip to Chicago with Greyhound, April 2017 – A Couples Weekend Getaway to Chicago
#WelcomeToEngland campaign with Visit Britain, March 2017 – Things You Probably Don't Know About Hull, England
Couples' trip to Orlando with Spirit Airlines, December 2016 – A Couples' Long Weekend Getaway to Orlando
Waterways of the Tsars with Viking River Cruises, October 2016 – Exploring Russia with Viking River Cruises: The Highlights
Hebridean Hopper tour with Haggis Adventures, September 2016 – The Isle of Lewis and Harris: Scotland's Best-Kept Secret?
South Padre Island with Texas Tourism, August 2016 – Beyond Spring Break: A South Padre Island To-Do List
Little Corn Island adventure with Yemaya Island Hideaway, August 2016 – Sisters Getaway: Discovering Little Corn Island in Style
Southern Africa with Acacia Africa, June 2016 – Overlanding in Southern Africa: Everything You Need to Know
Press trip with Puerto Rico Tourism, March 2016 – Thinking About a Caribbean Vacation? Think Puerto Rico
Northern Norway in winter with Visit Norway, February 2016 – 10 Reasons Why Northern Norway in Winter is Awesome
3-day visit at Mall of America, February 2016 – 3 Days at the Mall of America: Awesome or Awful
Rhine Getaway with Viking River Cruises, December 2015 – Christmas Markets with Viking River Cruises: What's It Really Like?
First Passage to the West with Rocky Mountaineer, September 2015 – 27 Photos from Aboard the Rocky Mountaineer
Central Norway trip with Visit Norway, May 2015 – A Travel Itinerary for 10 Days in Norway
Old Florida highlights with Visit Citrus Country, March 2015 – 5 Awesome Things to Do in Crystal River, Florida
Lord of the Rings tour of New Zealand with Red Carpet Tours, November 2014 – Exploring Middle Earth with Red Carpet Tours
Fall in Michigan with Traverse City Tourism, October 2014 – Things to Do in Traverse City in the Fall
Tours in Vietnam and Cambodia with Intrepid Travel, January 2014 – Traveling in Vietnam with Intrepid Travel
One month around Europe with Busabout, summer 2013 – What's It Like to Travel Around Europe With Busabout?
Northern Lights trip with Visit Manitoba, Marh 2013 – 3 Reasons to Suck Up the Cost and Visit Churchill, Manitoba
#Blogmanay with Edinburgh's Hogmanay/Visit Scotland, December 2012/January 2013 – Hogmanay: The Most Epic New Year's Celebration You've Never Heard Of
Selected case studies
Here are some more details on a few of the partnerships listed above. This should give a realistic expectation of what kind of coverage and reach you can expect from a partnership with A Dangerous Business. (Note: The pageview number is updated over time to reflect lifetime pageviews.)
St. George and Zion trip
December, 2017
Partner: Visit St. George, Utah
Length of trip: 4 nights
Social media coverage: 6 Instagram photos (2053 total likes, 76 comments, 16,926 total reach, 20,481 impressions); 8 Facebook posts (13,275 total reach, 430 engagements)
Number of blog posts: 2
Total pageviews: 28,311
Seychelles trip
November, 2017
Partner: Seychelles Tourism Board
Length of trip: 6 days
Number of blog posts: 4
Total pageviews: 35,640
Faroe Islands trip
July, 2017
Partner: Visit Faroe Islands
Length of trip: 7 days
Social media during trip: 12 Instagram posts (5121 total likes, 164 comments); 15 Facebook posts (1438 total engagement, 50,280 total reach)
Number of blog posts: 3
Total pageviews: 24,580
What I Can Offer During Partnerships
If we partner up, here are some of the things I can offer as part of my coverage:
Social media coverage during trip/experience (including mentions on Facebook and Twitter, Instagram photos and stories, and use of a hashtag if appropriate)
An agreed-upon number of blog posts after the trip/experience, complete with photos
Photo and video content (at an extra cost)
Want to learn more? Please contact me to see examples or discuss possible partnership opportunities with A Dangerous Business at adangerousbusiness@gmail.com.
Disclosure Notice
In accordance with ethical blogging practices, all reviews/promotion hosted on A Dangerous Business in exchange for a travel experience will be 100% truthful and include a sponsorship notation somewhere in the post. I will not talk badly about your competitors in any review, post, or discussion under any circumstance, and I do not guarantee positive coverage.
2019 Travel Plans
Tentatively, my upcoming travel plans include:
June: Scotland, and a Danube river cruise
July: Canada
August: Kenya and Tanzania
October: London, Italy, and Turkey
When I'm not traveling, you'll find me at home near Cleveland, Ohio.
If you represent a destination or travel-related company in any of the areas listed above (or even any others!), please get in touch to discuss possible partnerships.
Note: I do NOT accept sponsored posts written by third parties. Please do not send me pitches for guest posts.
The Fine Print
Any sponsored content published on this blog will include a disclaimer and/or disclosure notice, identifying it as such, in line with FTC guidelines.