Some posts on this site contain affiliate links, meaning if you book or buy something through one of these links, I may earn a small commission. Read the full disclosure policy
here
.
---
Can you believe it? I've officially been running A Dangerous Business for TEN YEARS as of mid-February, 2020.
That's nearly 1/3 of my life, and I'm still pinching myself that I've managed to turn this thing that I love into the thing that also pays my bills and funds so many amazing adventures around the world.
I started this blog back in 2010, when I was working full-time as a copy- and layout-editor at a small local newspaper in northwest Ohio. I started the blog purely as a creative outlet; I wanted somewhere to be able to write, and also needed something constructive to do during down-time at work.
Back then, not many people were full-time bloggers, or making very much money from travel blogs. In fact, when I started A Dangerous Business, I wasn't even aware that people COULD make money from blogs.
But things changed, of course, over the next decade, and today this is a legitimate career – and I make a lot more money than I did working at that newspaper!
In order to celebrate this milestone, I'm planning a series of posts about the last 10 years of my blogging journey. In this first one, I thought it would be fun to look back at some of the adventures I've had, and some of the best content I've created in the last decade.
The decade in travel
Even though I've never been a digital nomad or traveled full-time, I've still traveled A LOT in the last 10 years. I've visited roughly 60 countries on 6 continents, and have had more "once-in-a-lifetime" type adventures than most people even dream about.
I'm aware that I'm super lucky to have seen as much of the world as I have, especially as I look back over the last decade in order to remember some of my very favorite travel experiences.
My top 10 adventures from 10 years of travel
In looking back over those adventures, some obviously stand out as ones I'll never forget. It's tough to narrow them down to just 10, but I've done it anyway for your reading pleasure.
10. Summer Olympics in London (2012)
My very first trip to London coincided with the 2012 Summer Olympics. I managed to score a ticket to a qualifying round of women's gymnastics (my favorite Olympic sport by far), and spent an afternoon at the O2 watching some of the best gymnasts in the world compete.
I'll never forget the vibe in London that summer. The city was packed with people from all around the world, but instead of it making people grumpy, everyone seemed full of excited energy and camaraderie. It made it incredibly easy to fall in love with London.
Read about it: London 2012: My Olympics Experience
9. Volunteering at Elephant Nature Park (2014)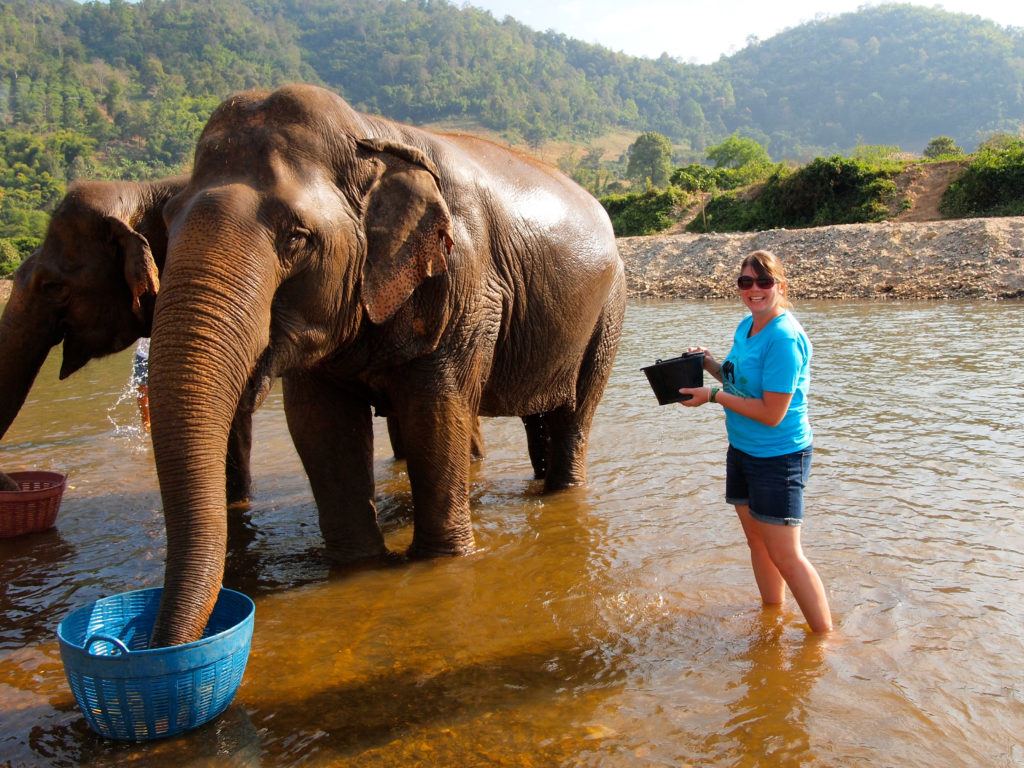 My first trip to Southeast Asia included visiting temples in Cambodia and kayaking on Ha Long Bay in Vietnam. But my entire 5-week trip revolved around the week I spent volunteering at Elephant Nature Park.
This sanctuary in northern Thailand takes in and cares for elephants rescued or retired from harsh industries like logging and street performing. I learned a lot about elephants during my week at ENP, and it still ranks up there as one of the best things I've done on my travels.
Read about it: Volunteering at Elephant Nature Park: What's It Like?
8. Christmas market river cruise (2015)
I've been on a handful of river cruises in Europe by now, but the Viking cruise I did on the Rhine in December 2015 is still my favorite because it took place during Christmas market season!
Europe is extra magical at Christmastime, and my mother-in-law and I spent our days market-hopping around German Christmas markets, drinking gluhwein, and soaking in all the holiday atmosphere we could. This is a cruise I would absolutely do again.
Read about it: Going on a Christmas Market River Cruise in Europe
7. Visiting Northern Norway in winter (2016)
If you've followed me for a while, you might know by now that I actually love winter travel. Having grown up in northeast Ohio, I don't particularly mind the cold. So it's perhaps no surprise that a winter trip to Norway made my top 10 list.
I first visited Norway in the spring of 2015, but went back (and went further north) again in early 2016. I loved this trip SO MUCH. I went dog-sledding, snow shoeing, and ice fishing in the mountains, visited a hotel made entirely of ice, and chased the Northern Lights under dark winter skies. It was a magical trip.
Read about it: 10 Reasons Why Northern Norway in Winter is Awesome
6. Southwest road trip (2016)
At this point, my husband Elliot and I have been on a lot of fun adventures together. But my favorite still remains the Southwest road trip we took in 2016 through Utah and Arizona.
This was an adventurous trip – we climbed Angels Landing in Zion National Park, visited the Mighty 5, explored the incredible Monument Valley, and much more. The Southwest is my favorite part of the United States, and it was so fun to share it with my favorite person.
Read about it: A Perfect 10-Day Southwest Road Trip Itinerary
5. Road tripping in the Faroe Islands (2017)
Road trips are one of my favorite ways to travel, so I guess it shouldn't be surprising that several have ended up on this list! In 2017, I worked on a campaign in the Faroe Islands that included road tripping all over the islands for nearly a week.
I did this trip with another content creator, and luckily we got along really well. We went on hikes, visited an island inhabited almost entirely by birds, went sea kayaking, and even attended a music festival on a beach. The Faroe Islands are stupid beautiful, and I still think back to all the epic landscapes regularly.
Read about it: Road Tripping in the Faroe Islands: Where to Go and What to Know
4. Going on my first safari in South Africa (2016)
An African safari was one of those things that wasn't really at the top of my bucket list – until suddenly it was. In recent years, seeing animals in their natural, wild habitats has become a priority for me. And my first safari experience at Kruger National Park in South Africa quickly got me hooked.
I took that first trip to the African continent with my dad. We went cage diving with great white sharks, took a helicopter tour over Cape Town, went wine tasting, and rode in microlights over Victoria Falls. But the 3 days of game drives in Kruger were the true highlight for both of us. I'll never forget the wild dogs we saw!
Read about it: A Big 5 Safari in Kruger National Park
3. My New Zealand honeymoon (2018)
When Elliot and I were planning our wedding in 2017, there was really only one destination that was a true contender for our honeymoon: my favorite country in the world, New Zealand. We decided to wait 6 months after the wedding to go on our honeymoon, and spent 2.5 weeks in NZ in March 2018.
Our honeymoon wasn't entirely conventional since we decided to do a campervan road trip, but it was amazing and memorable all the same. We went sea kayaking and hiking and jetboating; we had dinner at Hobbiton and slept in a tree house; we even went bungee jumping together!
We've already talked about another New Zealand trip for our 5th anniversary.
Read about it: 12 Things to Do on an Adventurous New Zealand Honeymoon
2. Going to Greenland (2018)
The more I travel, the more I'm inspired to travel to more far-flung places. In 2018, my dad and I went on another adventure, this time above the Arctic Circle to the town of Ilulissat, Greenland.
Our days in Ilulissat were spent oogling icebergs, taking boat trips, and eating a ton of seafood. We only got a taste of the stark beauty of the massive island of Greenland, but it was enough to hook me; I know I'll definitely be back.
Read about it: 9 Things That Surprised Me About Traveling to Greenland
1. Seeing polar bears in the wild (2018)
You'll notice that several experiences on this list are from 2018. That's because, as my blogging business has grown and evolved, I've been able to invest more of the money I'm making into trips I really, really want to take. As my income streams have expanded, I've had to rely less on sponsored travel – meaning I've had the freedom to pursue the types of adventures that I like the best.
So far, my favorite travel experience has been the trip I took in 2018 to the Arctic Tundra in Churchill, Manitoba, to see polar bears in the wild. This had been a dream trip for years, and the actual experience totally blew all my expectations out of the water.
I spent my days going on polar bear safaris along the edge of the Hudson Bay, and my nights cozied up in a mobile lodge right on the edge of the water. I still get goosebumps when I think back to seeing these beautiful, powerful, and inquisitive animals up close.
Read about it: How to See Polar Bears in Churchill: A Polar Bear Tour for Your Bucket List
Honorable mentions
Because it was SO HARD to narrow this list down to just 10 items, here are a few more that were really close to making it:
The decade in blogging
Here's a mind-boggling fact I just learned while putting this post together: in the last 10 years, just over 10 MILLION people have visited A Dangerous Business. Wow.
That number has obviously grown over the years. I remember when I first started getting serious about blogging, my goal was for 1000 people to read my blog in a month. Then it was 1000 people in a day. When I set those goals, they seemed almost unachievable. Yet here we are, all those goals having been met a long time ago.
Let's take a look back at some of my content over the last decade.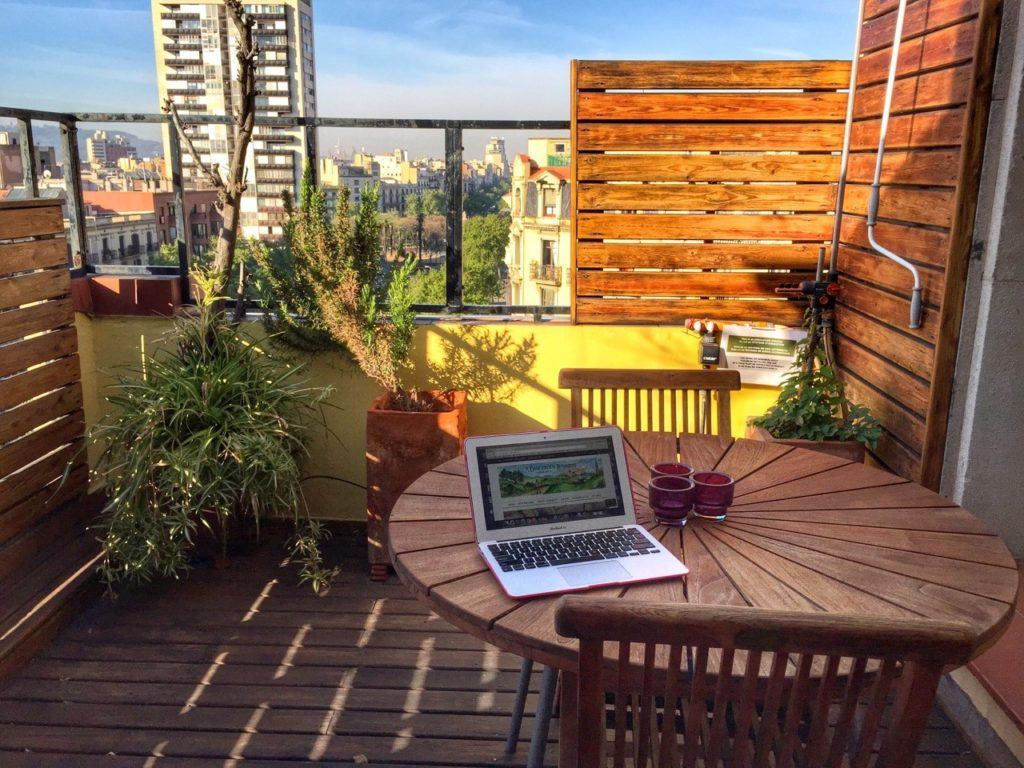 My top 10 most popular posts (of all time)
If we're going strictly off the numbers, here are the 10 blog posts that have been read the most. Most of these are at least a few years old, and they all get the majority of their traffic through Google searches.
My top 10 favorite posts (of all time)
While search engine-optimized posts are super important for a blog like mine, those posts don't always give a full picture of my blogging career. Yes, I love those posts and am really proud of them; but I'm even prouder of other posts on my site that maybe aren't quite as searchable.
Here are some of my favorite posts that I've ever written:
A way for me to give back to you
This blog and my business wouldn't be where it is today if it weren't for YOU. If you've ever read so much as one post on this site, you've helped me build this dream career.
I still have more content planned to celebrate my 10-year blogging anniversary, and one of those things is going to be a series of giveaways!
I'll be giving away some of my favorite products (from packing cubes to my favorite travel shoes) starting later in April. To enter, I have a fun scavenger hunt for you to "follow," so please stay tuned for more info on that.
It'll be a fun way for you to get to know me better, and a fun way for me to give back to all of you.
Until then, I hope you've enjoyed this walk down memory lane!
READ NEXT: 10 Lessons Learned from 10 Years of Travel Blogging
---
How long have you been reading A Dangerous Business? Do you have a favorite adventure or post of mine that you've enjoyed the most?