Some posts on this site contain affiliate links, meaning if you book or buy something through one of these links, I may earn a small commission. Read the full disclosure policy
here
.
---
So you've written down your resolutions for 2015. And, high up near the top of the list, reads: "TRAVEL MORE." Maybe you've even underlined it a few times — that's how much you want to see the world and have adventures.
It's a great goal, of course; travel teaches us so much more about human nature and the world that we could ever hope to learn from books or TV. But sometimes achieving that goal is tricky.
We want to travel, but we wait and wait (sometimes forever) for someone else to be able to travel with us. Finances, jobs, family commitments, and all manner of other things always seem to get in the way.
Well, NOT in 2015, ladies.
Make 2015 the year of solo travel!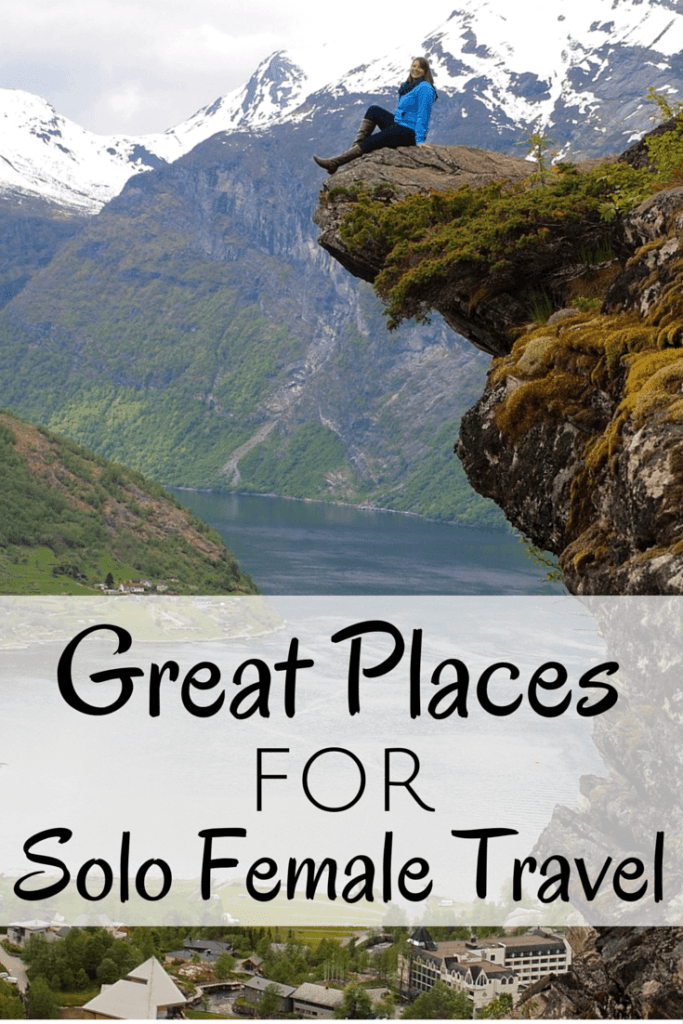 I've been traveling the world pretty consistently for the past 4-5 years, and I do the majority of my travel solo. Is this because I'm anti-social and hate the company of others? Of course not! I'm just not willing to waste time waiting. I want to travel NOW, so I travel on my own.
RELATED: Why I'm Not Afraid to Travel Alone
Solo travel can be awesome — you gain confidence, worldly know-how, and some seriously sweet stories to take home. So, when Expedia asked me to collaborate with them to share some of my suggestions on where to go in 2015, I was happy to oblige.
Here are my picks for great places to travel solo this year:
NEW ZEALAND
If you follow my blog regularly, you already know that I am in love (okay, a little obsessed with) New Zealand. The Land of the Long White Cloud is "The One" for me — the one country that I will keep returning to, time and time again, because I love it so much. I love the landscapes, the laid-back cultural vibe, and the wide range of adventure activities to enjoy.
Some of my favorite places in New Zealand: the Hobbiton movie set in Matamata; the capital city of Wellington; the coastal town of Kaikoura; Mount Cook and the surrounding lakes; the lakeside town of Wanaka; and Queenstown, New Zealand's "Adventure Capital."
Why it's great for solo travel: New Zealand is BUILT for solo travel. It's safe, easy to get around, and filled with so many amazing landscapes and activities that you won't ever have to worry about getting bored. It's also filled with great hostels, which can be perfect places to stay if you're young and want to meet other travelers.
RELATED: Top 9 Questions About Solo Travel Answered
SCOTLAND
Oh how I love Scotland! Yes, it can be quite wet and chilly (even in the summer), but it's gorgeous no matter what the weather is like. When I think of Scotland, I think of green hills and castles. And who doesn't like those two things?
Some of my favorite places in Scotland: Edinburgh (all of it!); the Highlands; and especially the Isle of Skye.
Why it's great for solo travel: Scotland is another very safe country — you don't really have to worry about going anywhere on your own. It's also a fairly small country, making it easy to explore. And, even though the accents might throw you, everyone speaks English here!
CANADA
Most people tend to lump Canada in with the U.S. when talking about travel destinations, but Canada is definitely unique in its own right, and has a LOT to offer any type of traveler.
Some of my favorite places in Canada: Toronto; Canada's capital city of Ottawa (go for the Tulip Festival!); Banff National Park (Alberta is awesome); the coastal parts, like in Nova Scotia; Vancouver; and the pretty city of Victoria.
Why it's great for solo travel: Again, it's safe and the people are friendly. It's also pretty easy to get around — consider taking the train across the entire country!
IRELAND
Very similar to Scotland, I also love Ireland a lot. The land of Guinness and leprechauns is a favorite for a lot of travelers, which definitely says something about the country as a whole. I've been to Ireland three times now, and will certainly be back again.
Some of my favorite places in Ireland: Dublin; the Dingle Peninsula; the Cliffs of Moher; the Aran Islands; and Glendalough in County Wicklow.
Why it's great for solo travel: Like the other countries on this list so far, Ireland is safe. You can go just about anywhere as a woman on your own and not have to worry about your safety. It's also easy to do day trips from Dublin if you're more comfortable exploring from a home base.
SLOVENIA
Before you go saying, "Wait, where's Slovenia?," I'll tell you that it's a small country surrounded by Croatia, Hungary, Austria, and Italy. It's incredibly overlooked by most travelers to Europe, but that's part of the reason why I love it so much. It has a small population, and a small number of annual tourists — meaning it's pretty cities are rarely overcrowded.
Some of my favorite places in Slovenia: Lake Bled; the capital of Ljubljana; Postojna Cave; and Triglav National Park.
Why it's great for solo travel: As I mentioned before, Slovenia isn't super-touristy, making it a really laid-back place to visit on your own. It's also (can you guess?) quite safe, and well-connected to most major cities in Europe either by train or budget airline.
ICELAND
Oh, Iceland. This country halfway between North America and Europe is definitely in my top five favorite places on the planet. Its landscapes are almost other-worldly, it's in the perfect position to see some amazing Northern Lights in the winter, it has adorably fluffy horses, and people here legit believe in elves. Like, for real. It also has more waterfalls and volcanoes and glaciers than you can shake a stick at.
Some of my favorite places in Iceland: Reykjavik; the Snaefellsnes Peninsula; Jokulsarlon; and ALL the waterfalls along the South Shore.
Why it's great for solo travel: There's basically no crime in Iceland, so, again, a very safe place to visit. And, even though you pretty much have no hope of pronouncing any Icelandic words, the great news is that almost everyone here also speaks perfect English! It's also another country where taking day trips from the capital (Reykjavik) is very easy if you don't want to rent a car on your own.
THAILAND
Lastly, I felt like Asia deserved to be represented on this list. It's not always the first place people think of when they think solo travel, but believe it or not it IS a good option! Thailand would be my pick because it's firmly on the Southeast Asia backpacker trail (meaning tons of fellow travelers to meet) and the tourism infrastructure is quite good. It also has a good variety of places to visit, from the jungle to beaches.
Some of my favorite places in Thailand: Bangkok (though not for too long); Elephant Nature Park; Chiang Mai; the Railay beaches; and the island of Koh Lanta.
Why it's great for solo travel: There are SO many travelers in Thailand all the time. Meaning if you don't want to be on your own you probably don't have to be. Book some day tours, or stay in hostels so you can pick up travel buddies along the way. Thailand is also pretty cheap, which is helpful if you don't have someone to split costs with!
What are some other places YOU would suggest for solo travel this year?
Some great products for the female traveler: