Some posts on this site contain affiliate links, meaning if you book or buy something through one of these links, I may earn a small commission. Read the full disclosure policy
here
.
---
Ireland is one of my favorite countries to travel in – and it has little to do with the fact that I have Irish ancestry, and everything to do with the friendly people, beautiful landscapes, and charming towns throughout the country.
One of my favorite Irish towns is Westport. The small town is adorable, with a picture-perfect Georgian city center that you won't want to leave.
And, despite Westport's small size (it's home to less than 6500 people), there's actually a lot to do here whether you're interested in history, the outdoors, or some good old Irish craic.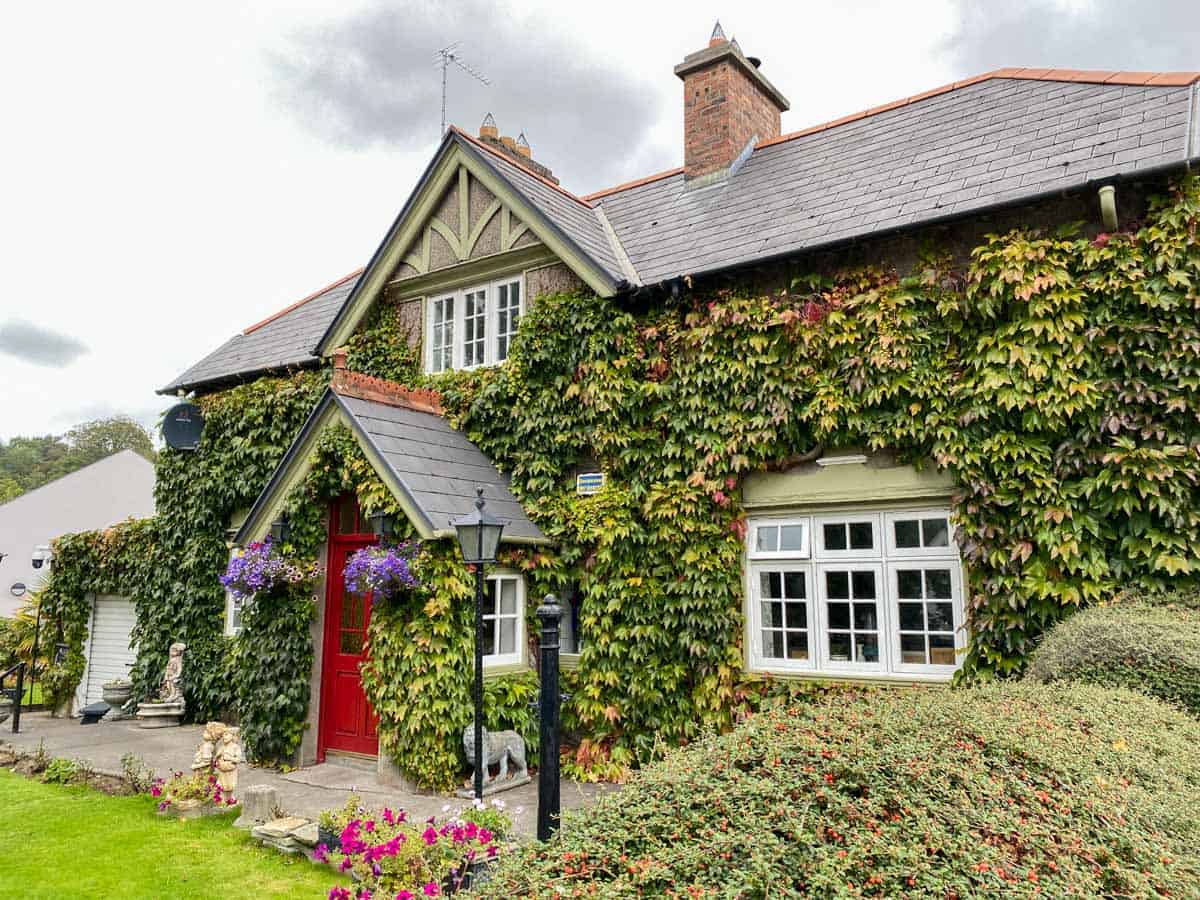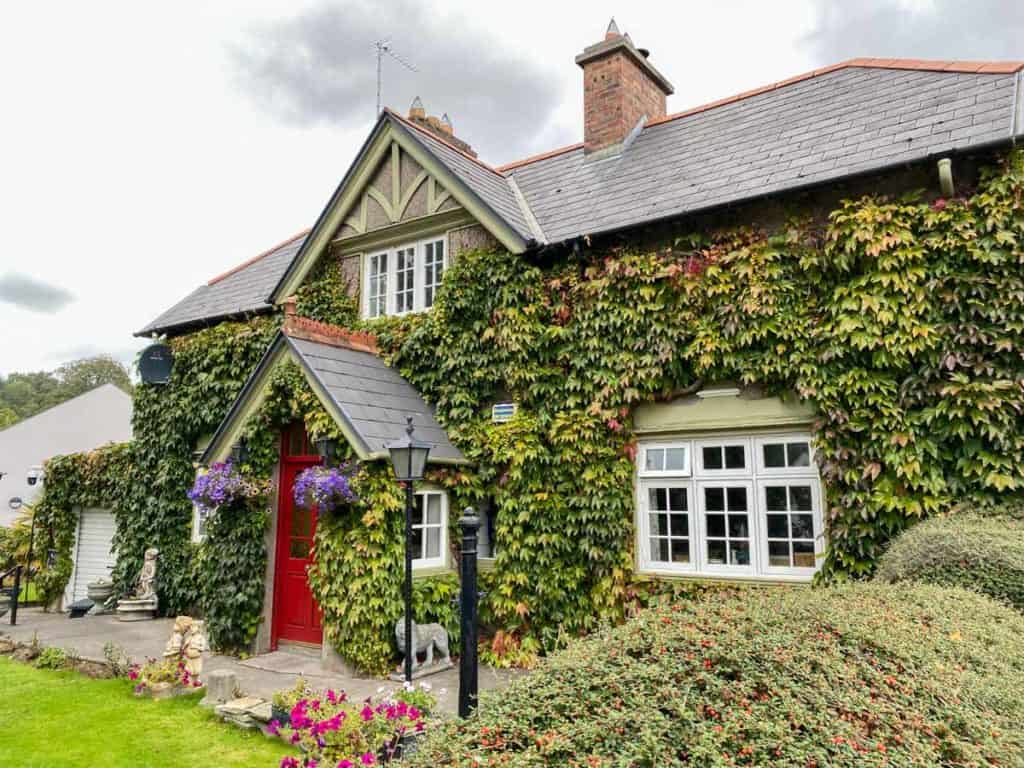 Where is Westport, Ireland?
Westport, as its name would suggest, is located on the west coast of Ireland. It's built on the river Carrowbeg, which empties into the Atlantic in Clew Bay in County Mayo.
Westport is roughly halfway between Galway and Sligo, making it an excellent base for exploring the western part of Ireland.
What is Westport known for?
Westport itself is known for its charming city center with Georgian architecture, stone bridges, and tree-lined riverfront streets. Westport is a designated heritage town, and has won "Tidiest Town" accolades several times.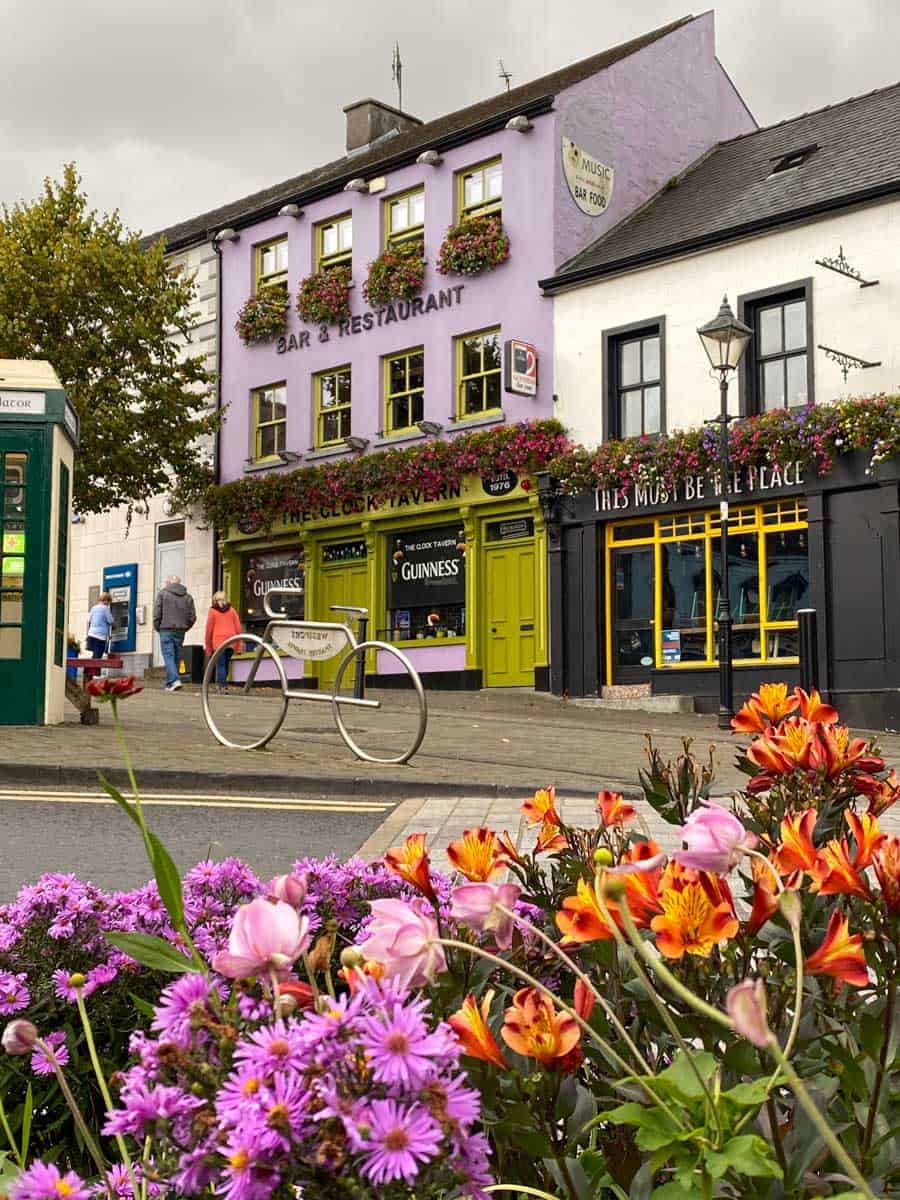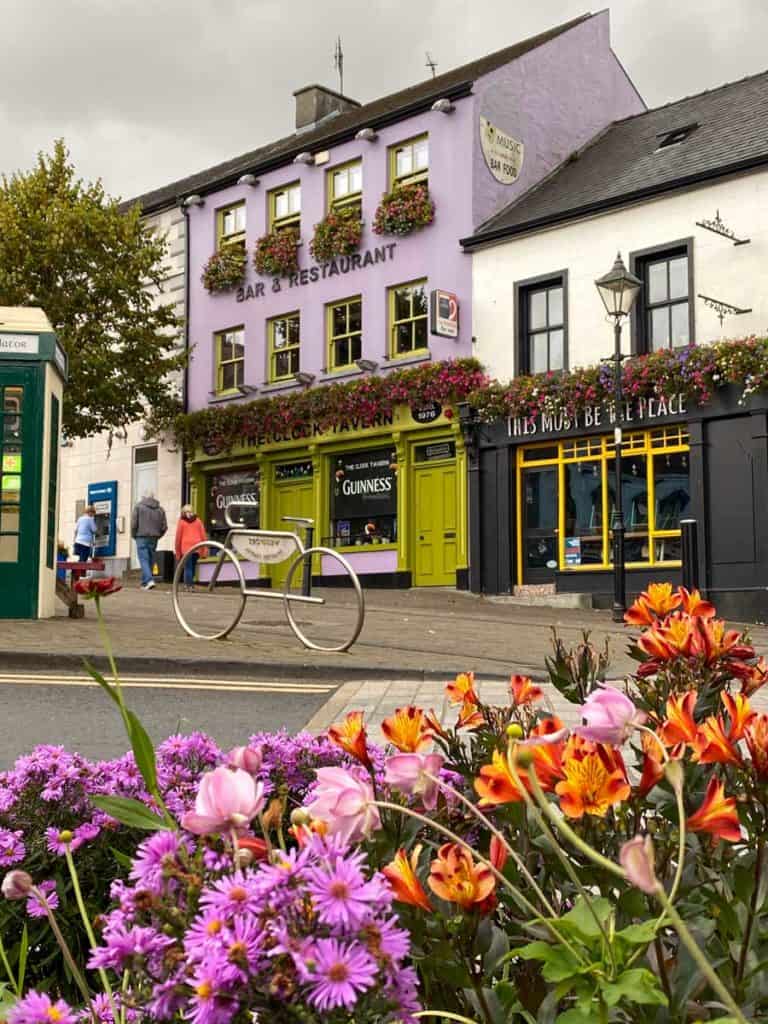 Westport is also known for being a good base for climbing the nearby Croagh Patrick, biking the Great Western Greenway, or visiting one of the several blue flag beaches on Clew Bay.
Is Westport, Ireland worth visiting?
Yes, I definitely think it is! (And I'm not just saying that because my own Irish family comes from County Mayo…) Westport is a delightful little town that's easy to reach and packed with unique things to do. Read on to learn all about them!
Note: I most recently visited Westport as part of a paid partnership with Globus Journeys. I did a new Choice Touring trip with them called Green with Envy: Ireland By Design, which was a lot of fun! I previously visited Westport on my on on an Ireland road trip.
Top things to do in Westport, Ireland
Here are all the things you won't want to miss when you visit Westport, Ireland:
1. Visit Westport House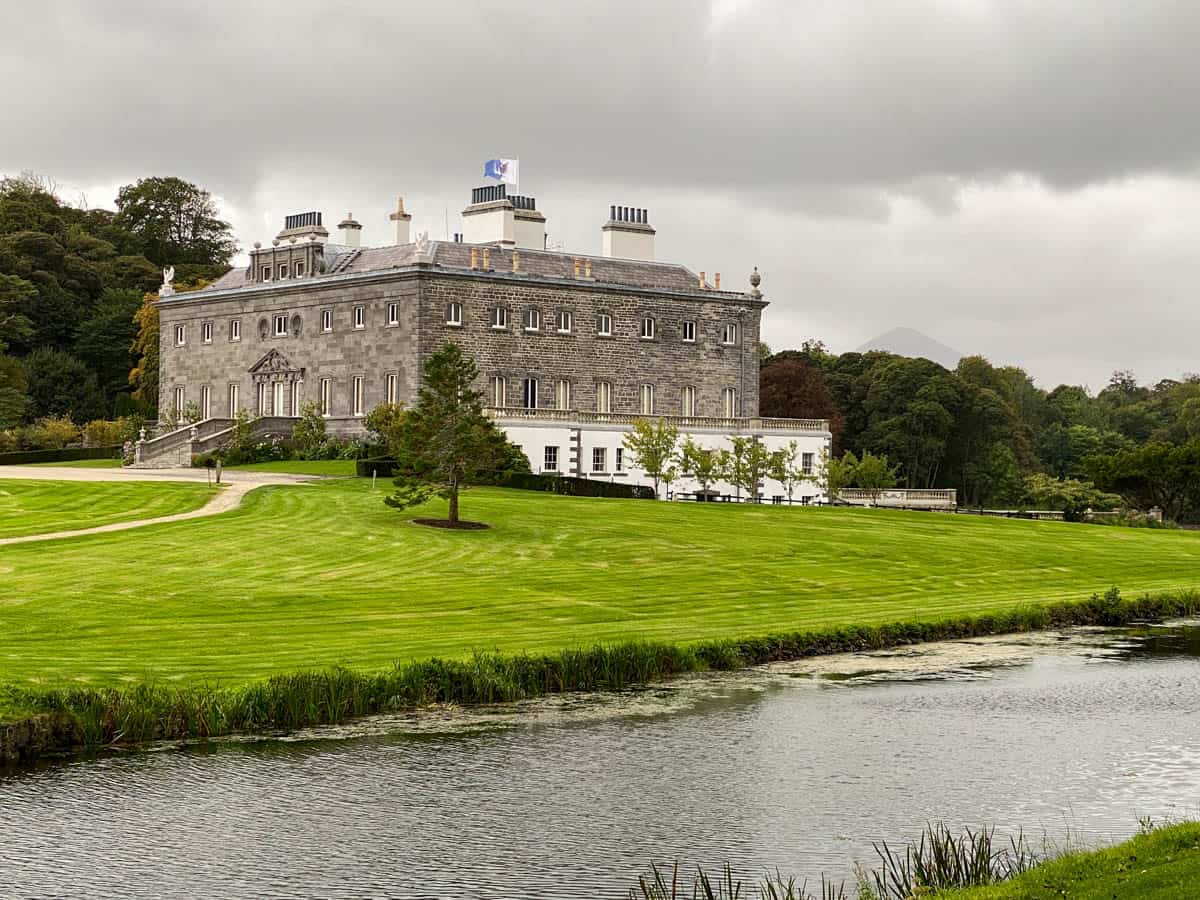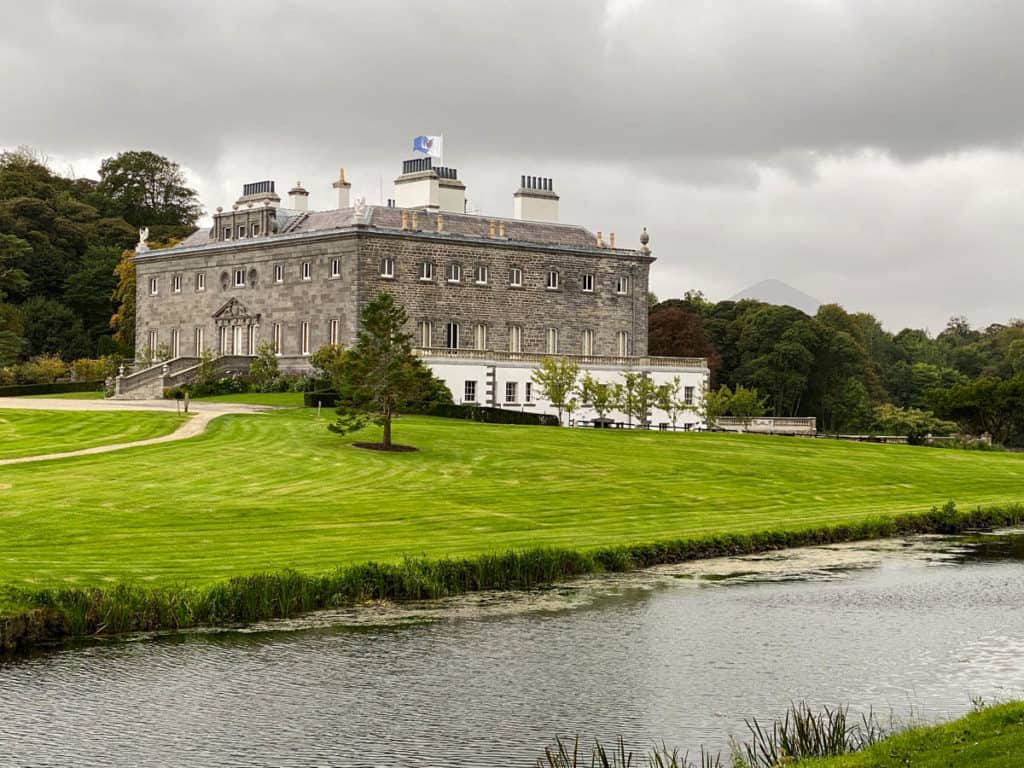 The history of Westport really starts at Westport House.
Centuries ago, this area was known as Umaill, and was ruled by the Ó Máille clan (of which the famous "Pirate Queen" Grace O'Malley was a part of). The Ó Máille clan built a castle near the head of Clew Bay, and a village grew up around it. It's name was Cathair na Mart, which is Westport's Irish name today.
The O'Malley clan's original castle was burned down in 1583, and the land eventually passed (through marriage) to the Browne family. In the 1730s, John Browne built the current Westport House atop the ruins of the old O'Malley castle.
Westport House today is privately owned by the Hughes family, and is an attraction worth visiting.
It's not far from the center of present-day Westport (you can walk if you'd like), and you can take a tour of the house to learn all about its history. You can even see the original dungeons, which were likely used by the Pirate Queen herself.
If you don't want to tour the home (or if you're visiting outside of opening hours), you can still explore the woodland trails and gardens of the Westport Estate for free!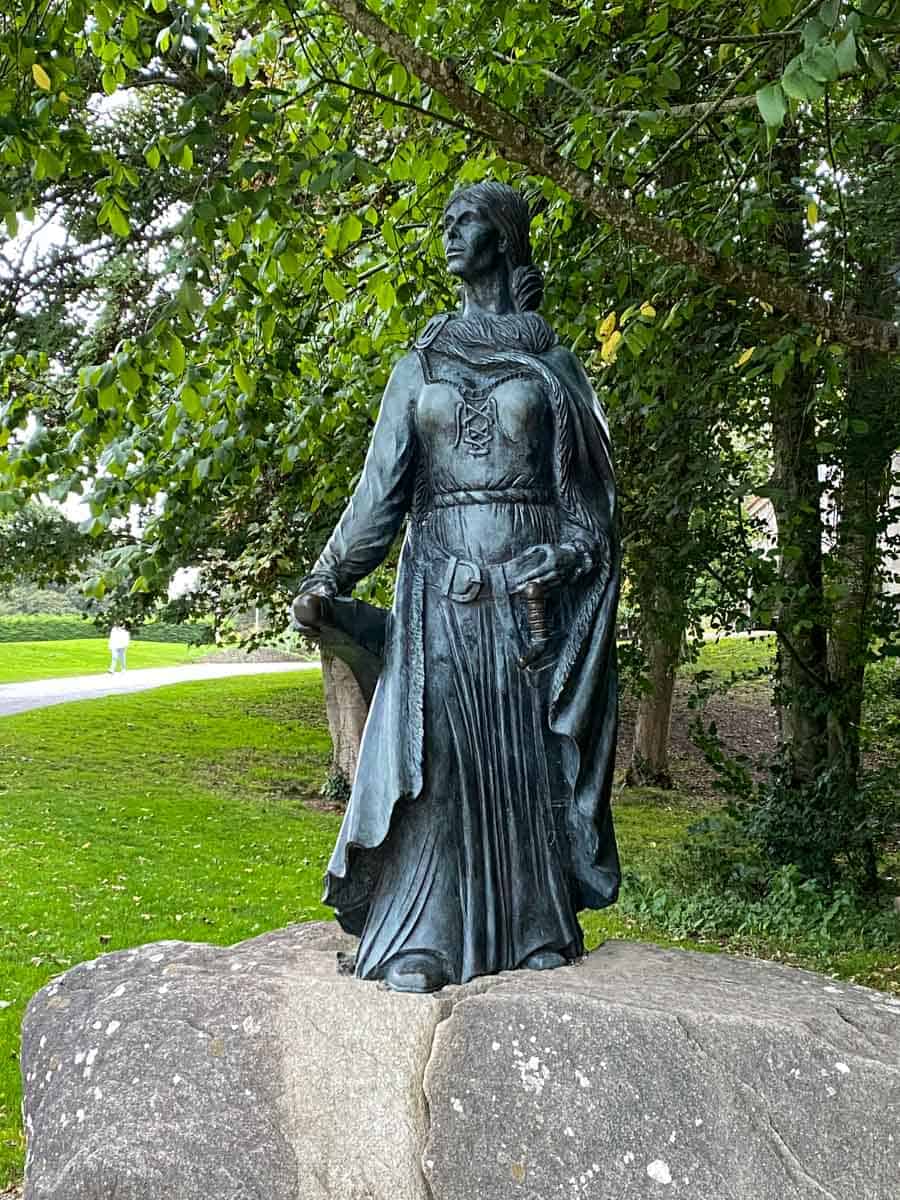 Westport Estate is also home to the Pirate Adventure Park, which is a small kid-focused theme park with rides and attractions.
2. Explore Westport town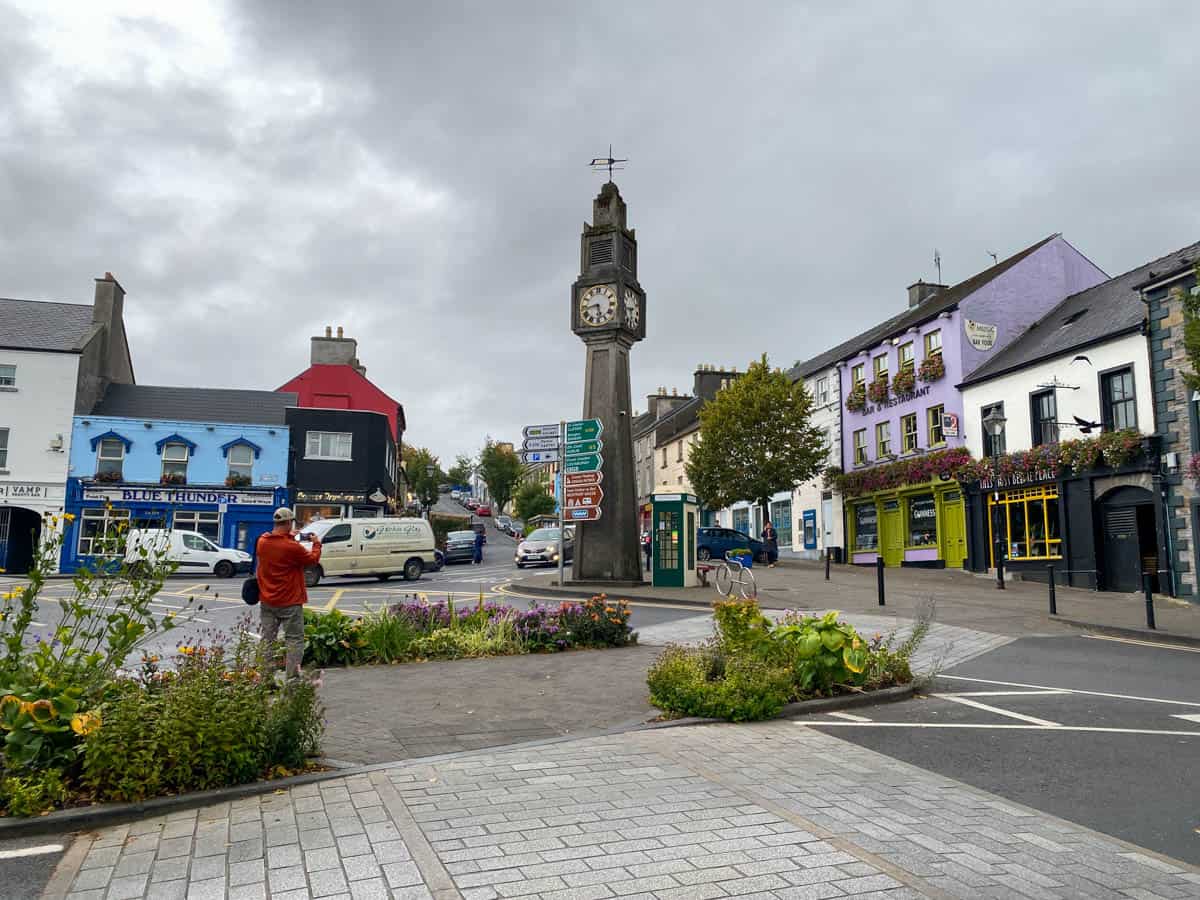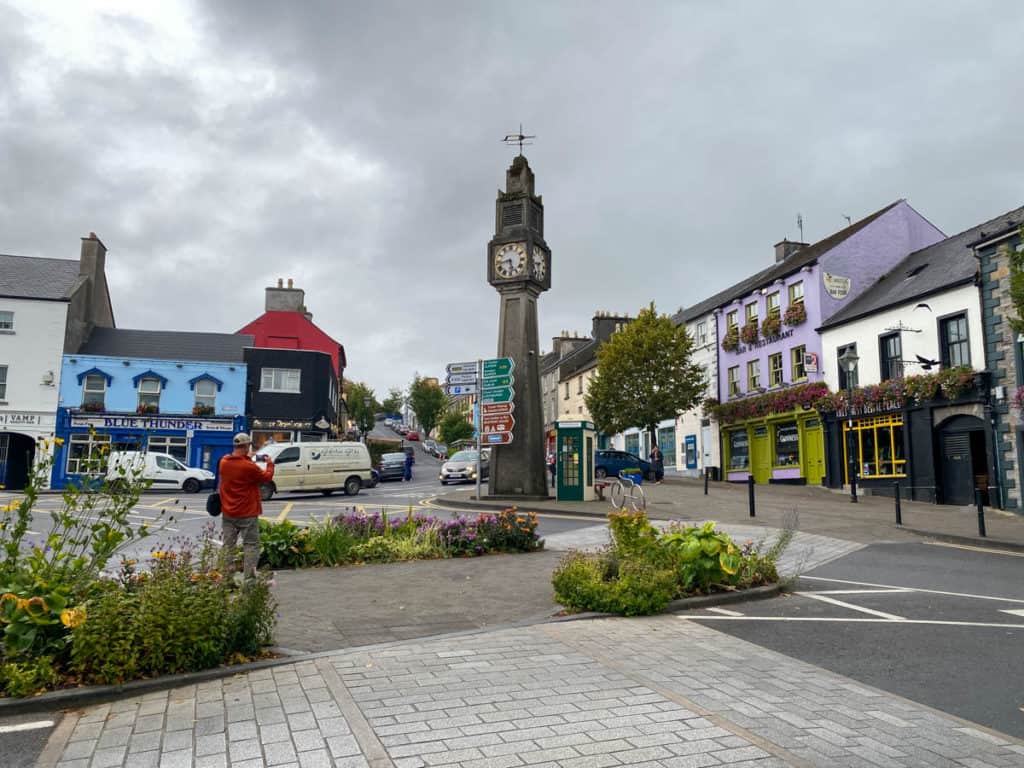 Prior to John Browne developing Westport House, the town of Cathair na Mart was actually situated on the house's front lawn. Browne decided to move the whole town about a mile inland, and hired architect William Leeson to plan out the new town of Westport.
Westport is unique in that it's a planned town, and you can certainly see this when you go out and explore.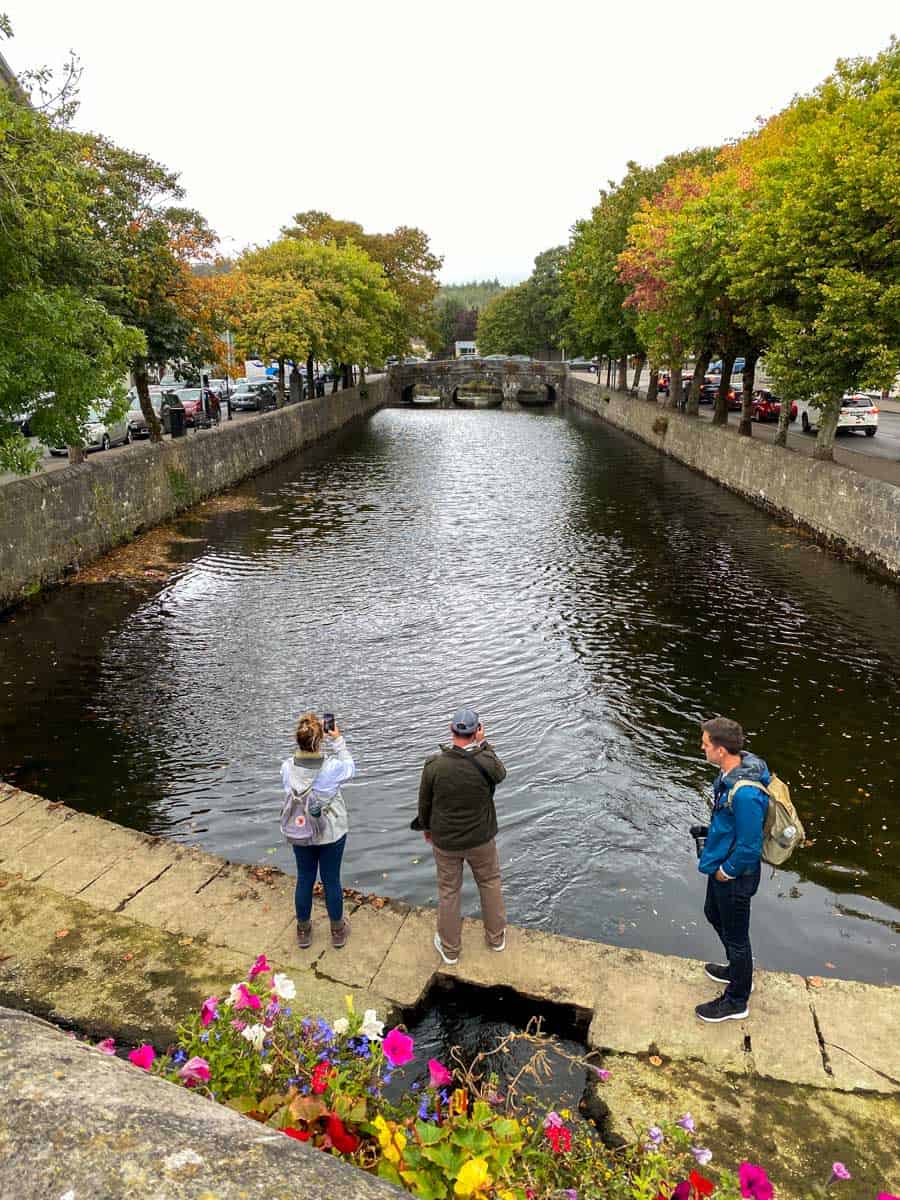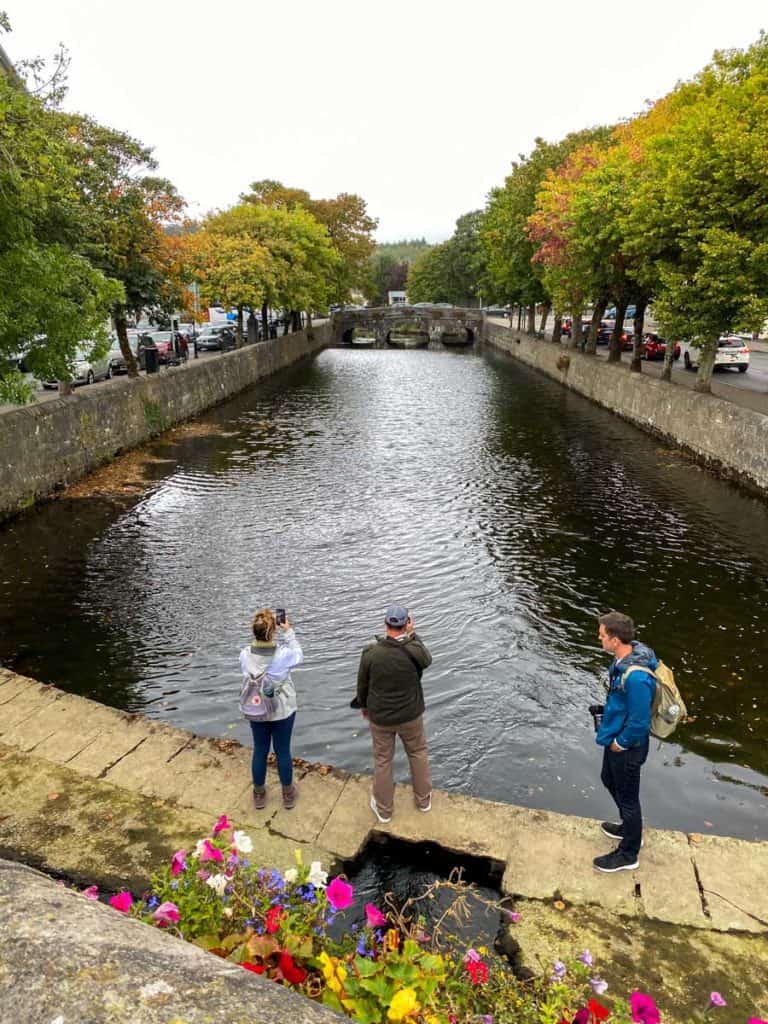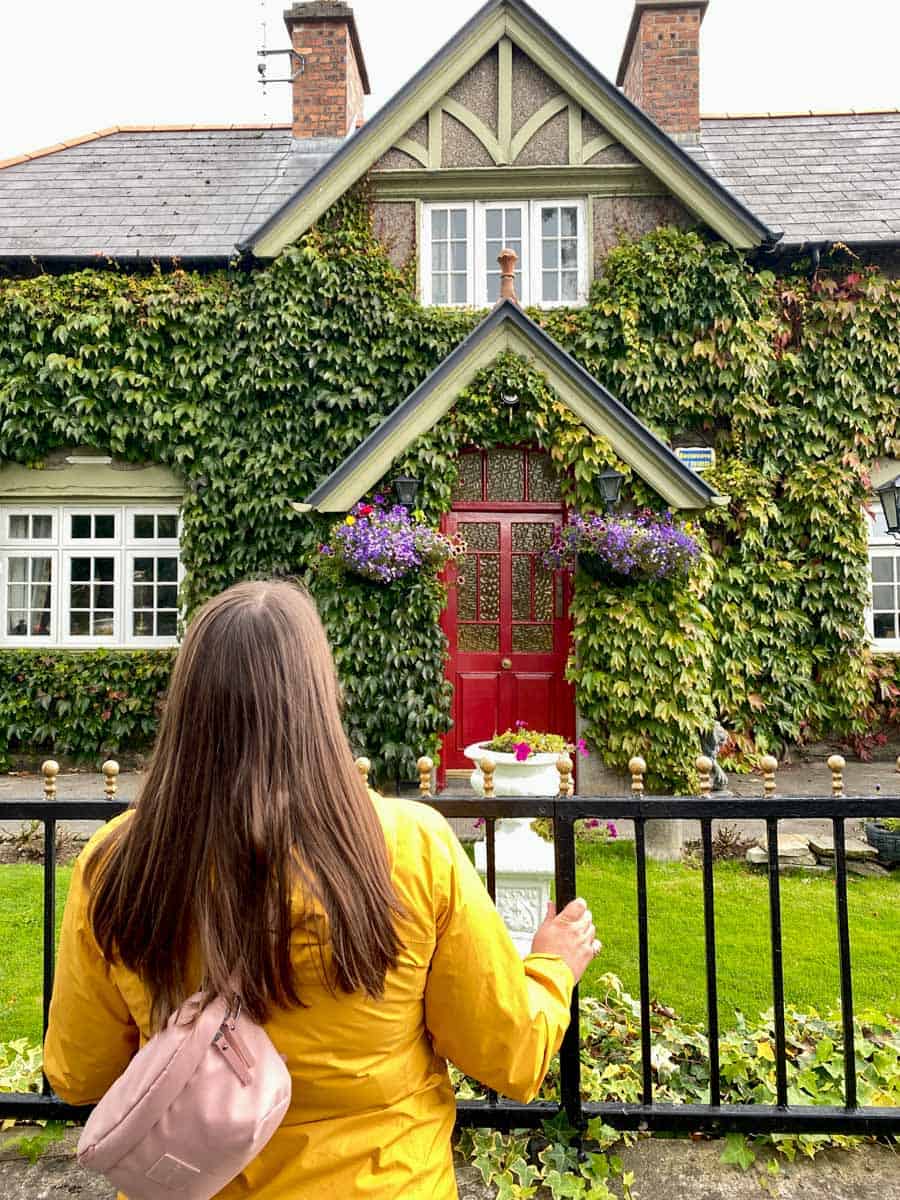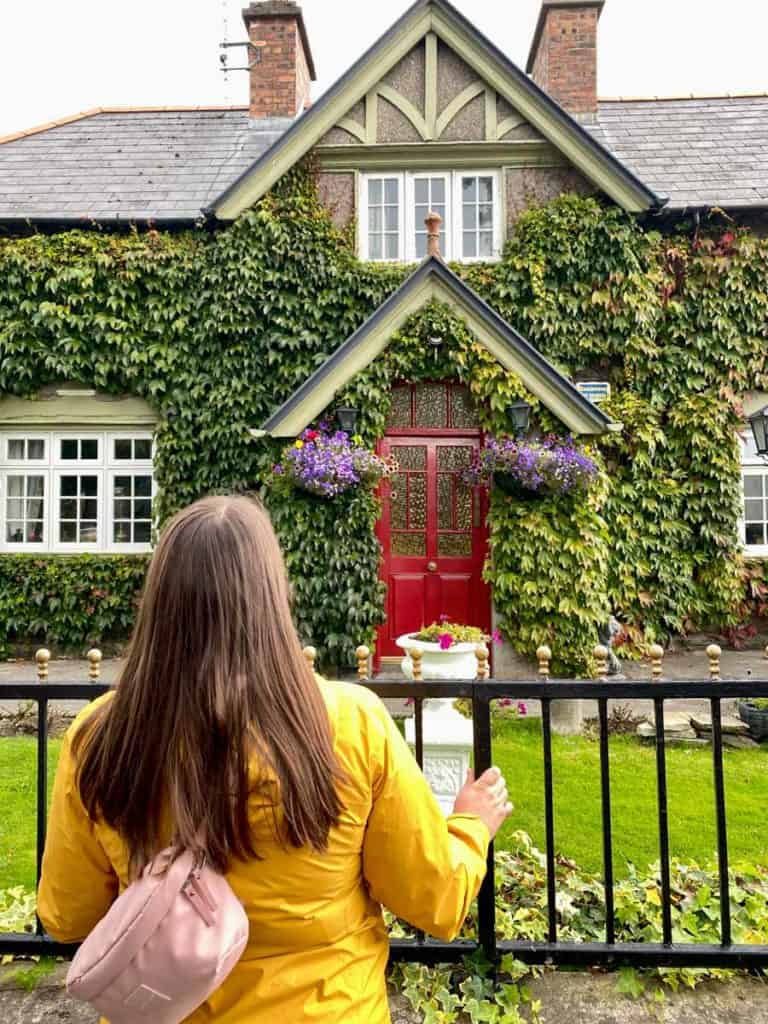 The town straddles the Carrowbeg River, which has a tree-lined bank on each side (the North Mall and South Mall), which are connected by charming arched stone bridges. South of the river are streets with names like Bridge Street, Shop Street, Quay Street, etc., and many of them meet in a square called The Octagon.
There are brightly-colored buildings and lots of shops, pubs, and cafes to explore. Definitely allow some time to just wander here.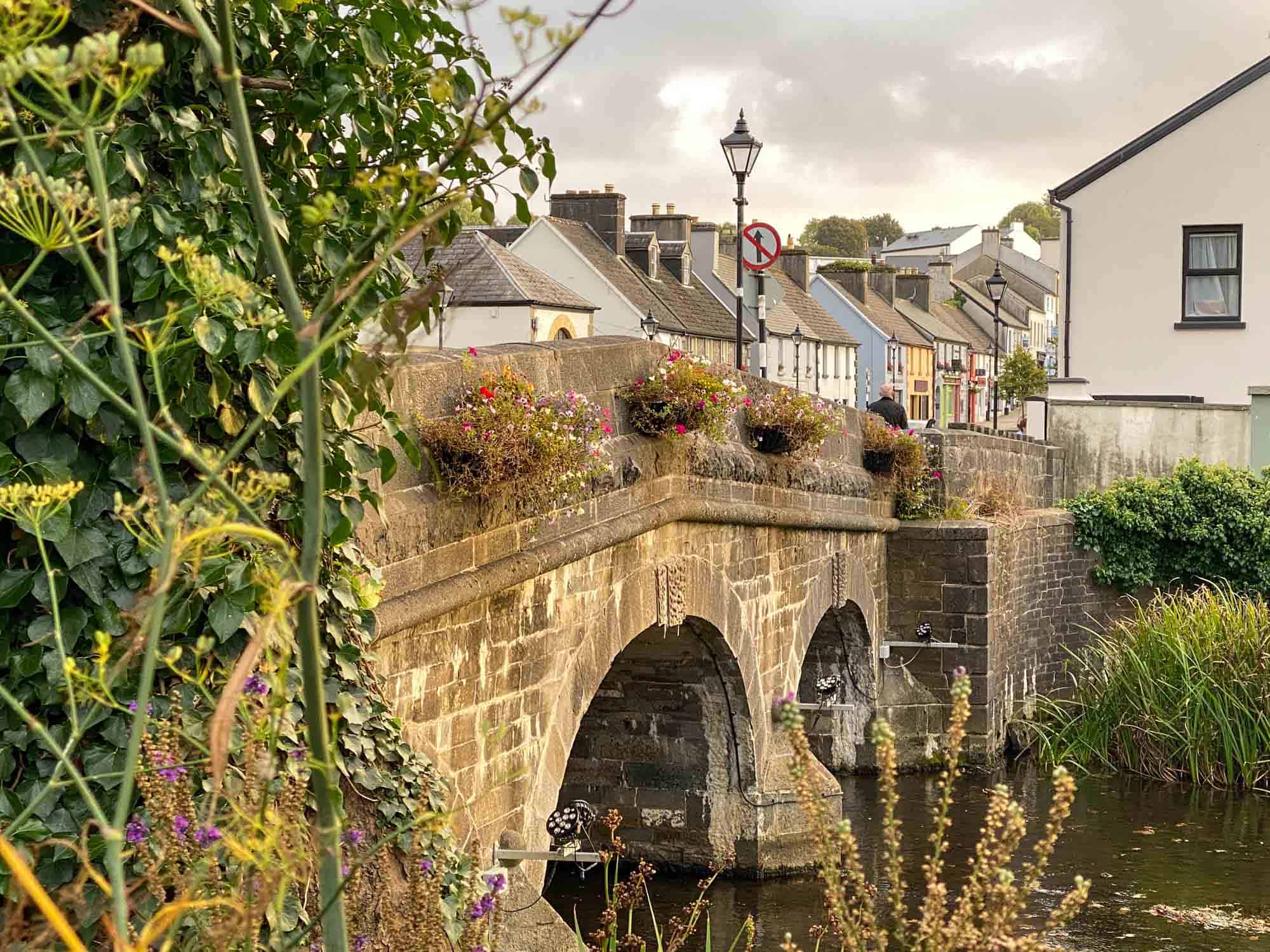 3. Listen to live music in an Irish pub
Speaking of pubs, Westport boasts some great ones!
Galway may be the "cultural capital" of Ireland and known for its live music, but Westport is also an excellent spot if you want to listen to traditional tunes in a cozy pub.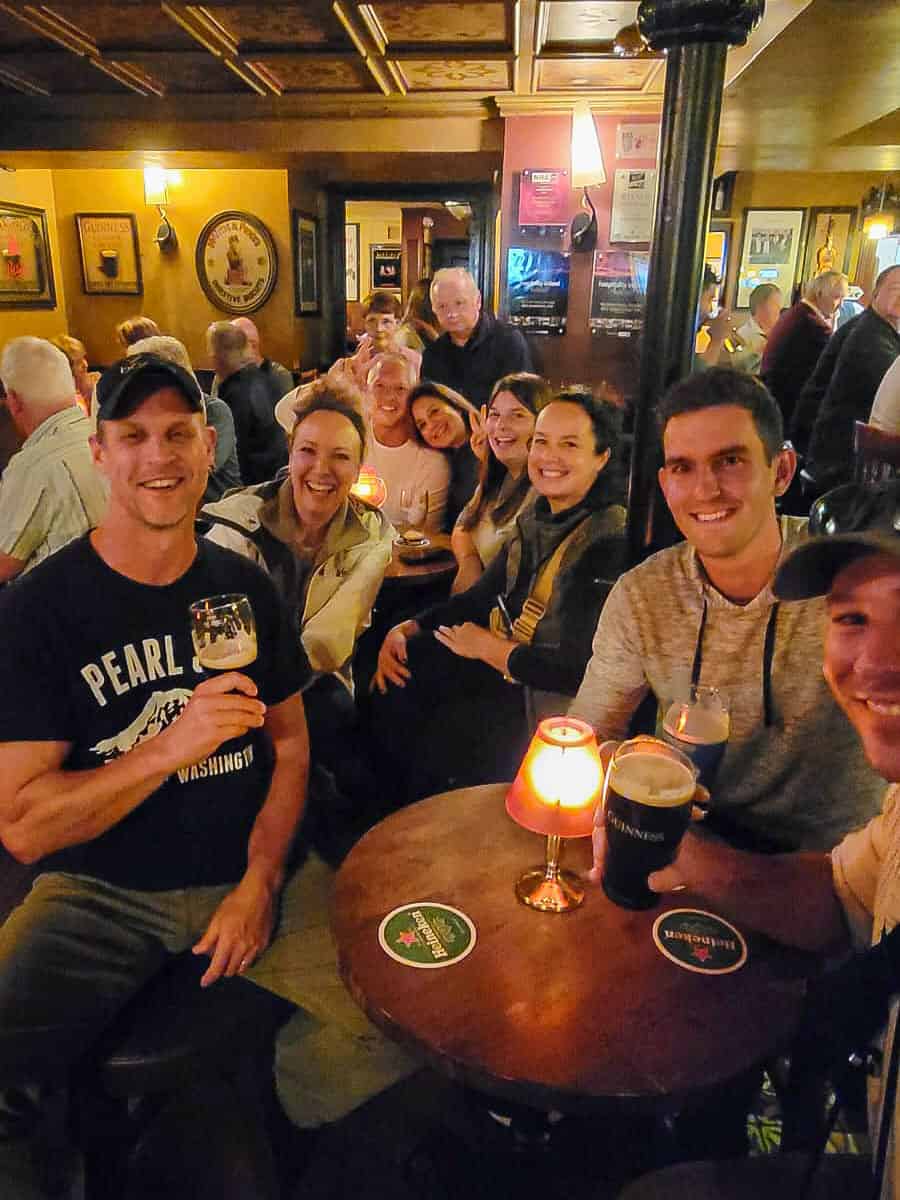 Some local favorite spots for live music include Matt Molloy's (owned by Matt Molloy himself, who is part of the Irish folk band the Chieftains), Porterhouse just next door, and JJ O'Malleys pub.
The music you'll hear in Westport is the down-home, traditional Irish kind where you'll squeeze into a small pub and sway with strangers to the Irish tunes with a pint in-hand. It's a must-have Ireland experience!
4. Bike the Great Western Greenway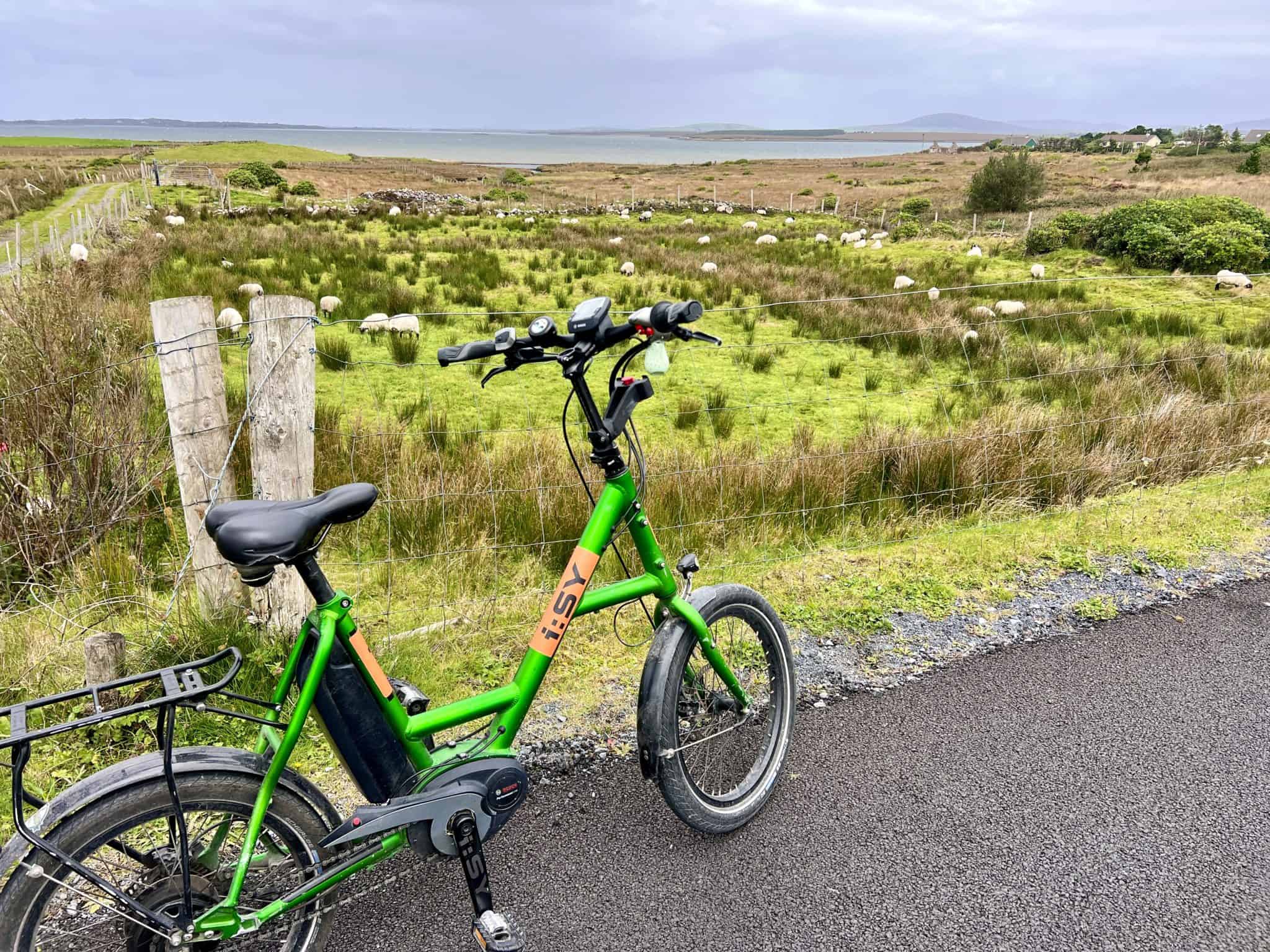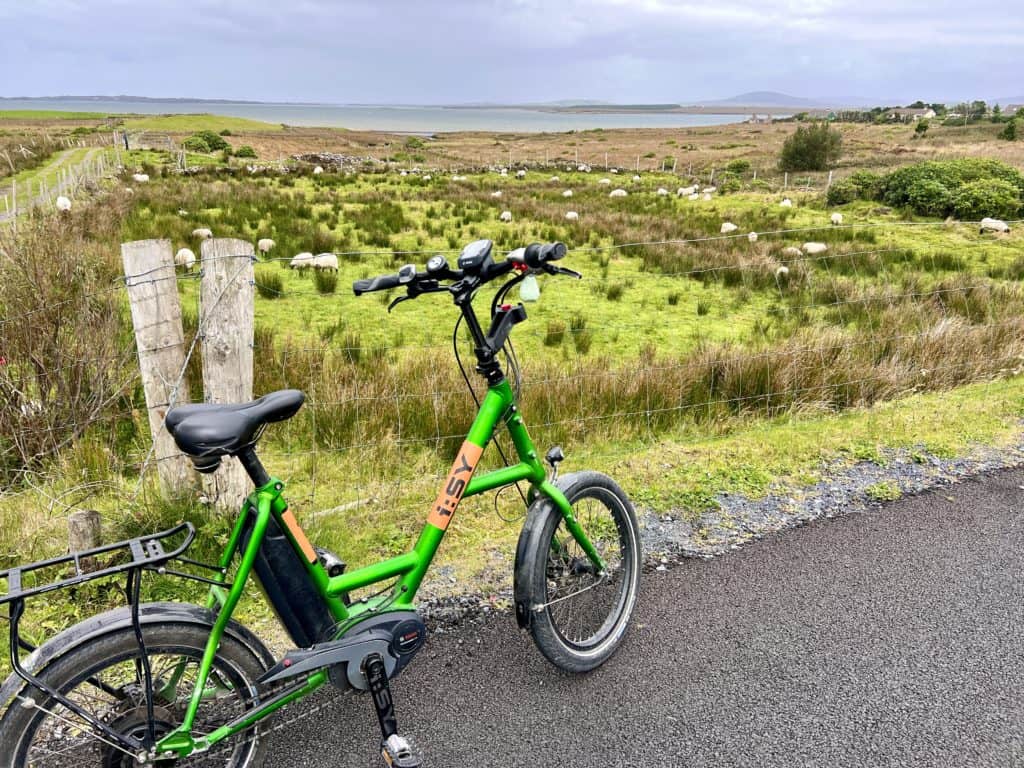 Westport is the starting point of the Great Western Greenway, a 26 mile-long (44 kilometers) rail trail designed for cycling and walking. The trail connects Westport to Achill Island, passing through the towns of Newport and Mulranny as it skirts around Clew Bay.
The Greenway is the first of its kind in Ireland, and offers up great views of everything from Clew Bay to Croagh Patrick and the Nephin Beg Mountains. The Greenway follows an old converted rail line, meaning it's a gentle ride without many inclines.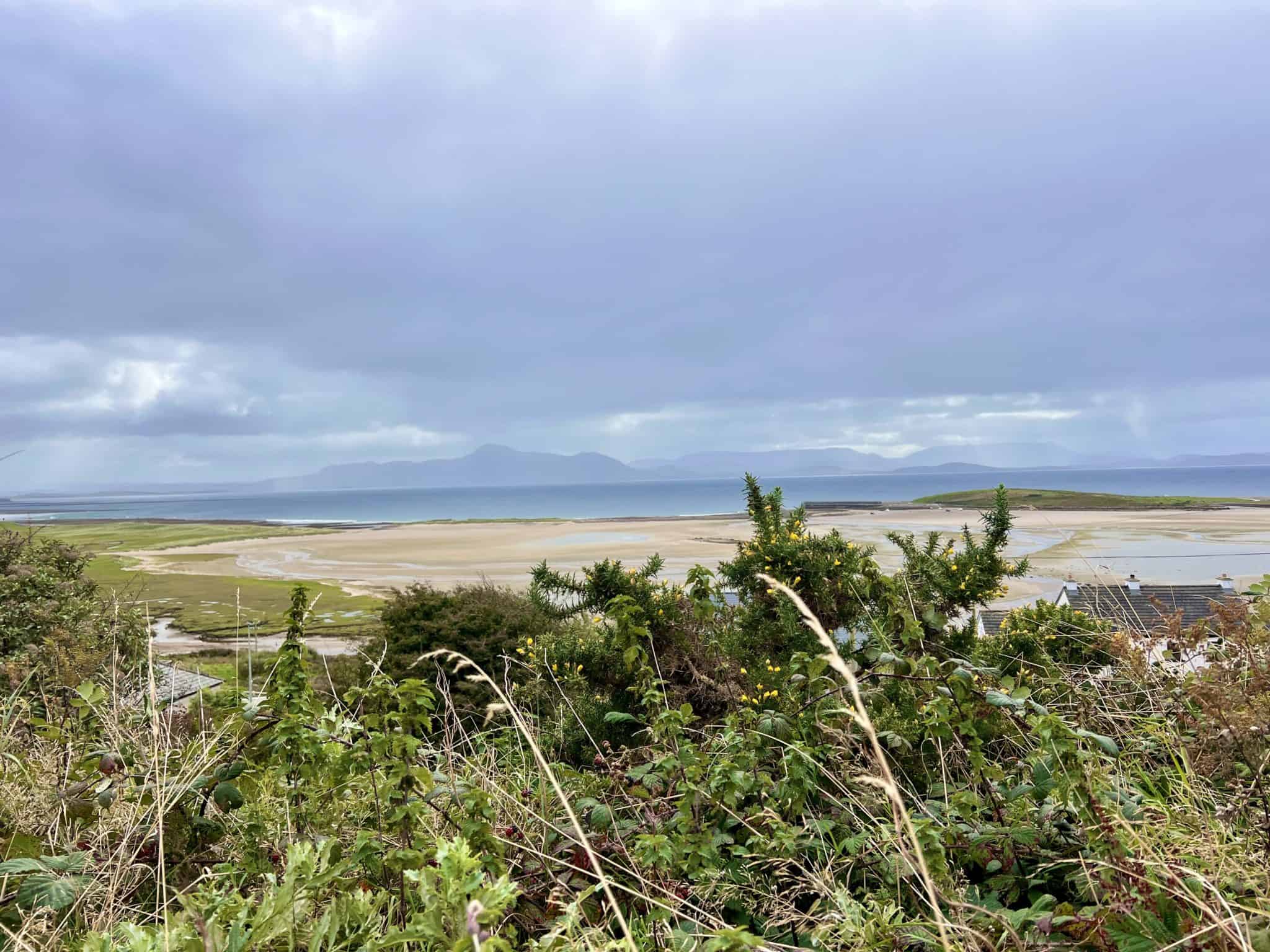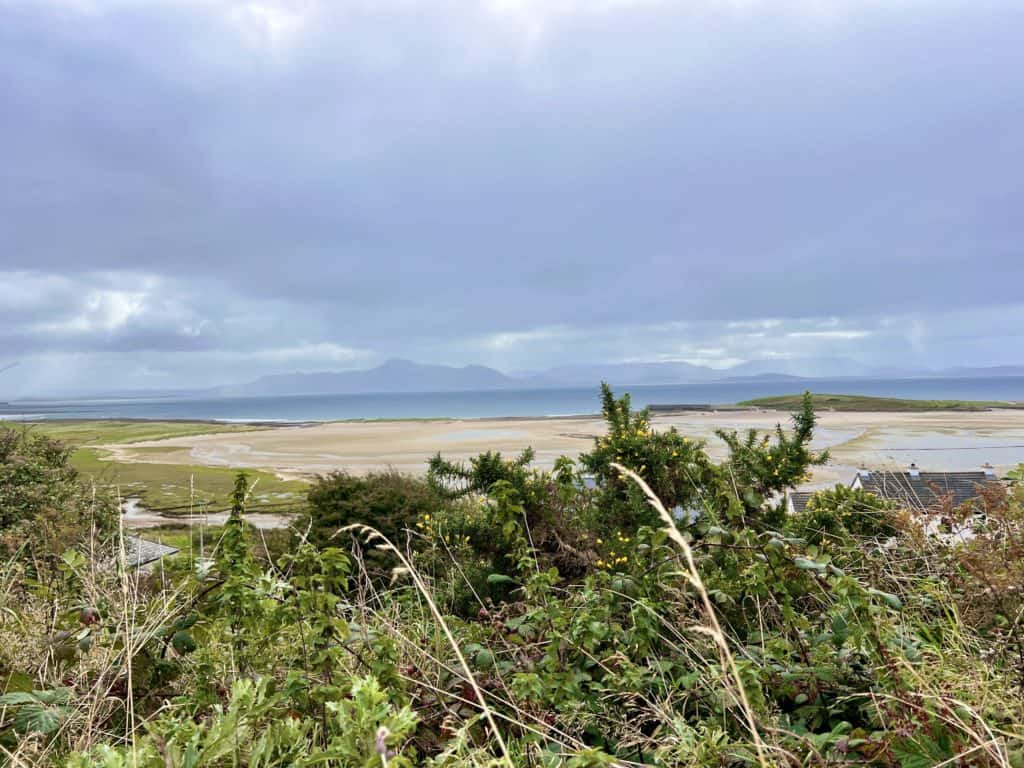 There are a couple companies in Westport that will rent you a bike, set you up with maps and suggested stops, and let you explore the Greenway at your leisure for a day. (Ireland Wild Escapes offers both regular bike hire, as well as electric bike hire plus help planning your route.)
5. Cruise Clew Bay
Clew Bay is an always-present feature just outside of Westport, and taking a cruise to see its highlights is worth putting on your to-do list.
This narrated Clew Bay cruise departs from Westport Harbour in the afternoon, and gets you up close to Inishgort Lighthouse, a seal colony, an island that used to be owned by John Lennon, and more. Along the way you'll also hear stories about Croagh Patrick and Grace O'Malley; it's a great way to spend 90 minutes! (Book this cruise here.)
6. Take a baking class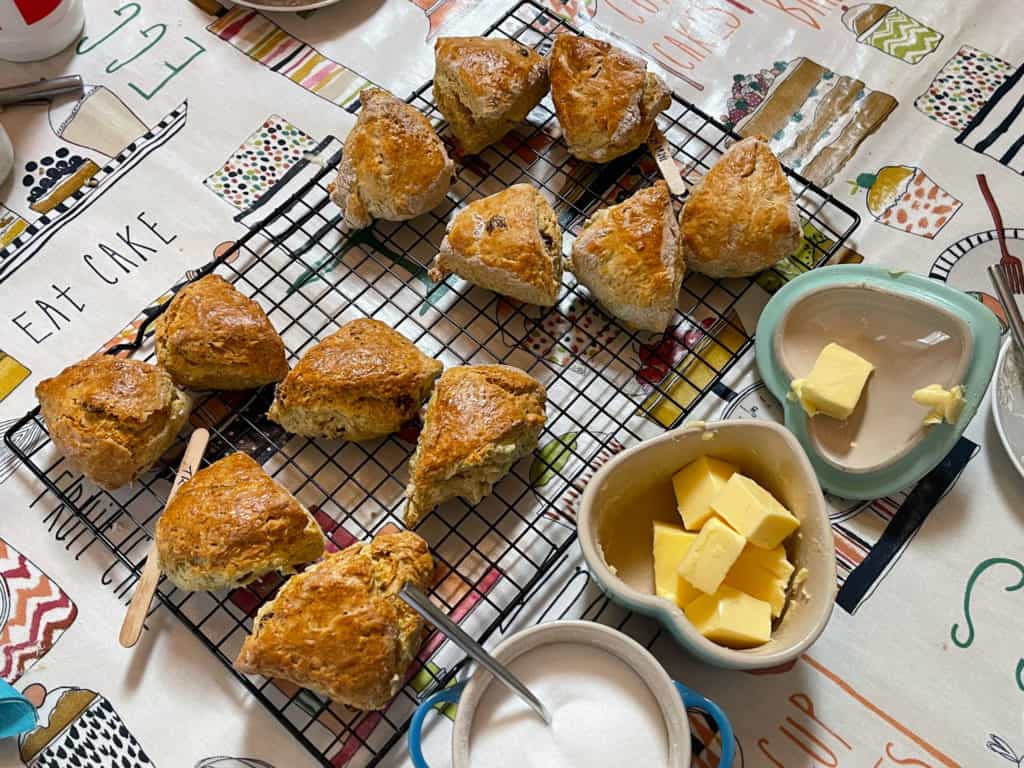 Lastly, a really unique thing you can do in Westport is to take a hands-on cooking class where you'll learn to make traditional Irish soda bread and scones from scratch.
The experience is lovely and intimate, and gives you a glimpse into Ireland's food traditions. Afterwards, of course, you'll get to taste your creations alongside a nice cup of tea!
This experience is called "The Irish Soda Bread Way," and you can book it here.
Things to do near Westport
Like I mentioned earlier, Westport is perfectly situated to explore western Ireland, so here are a couple other things within a short drive that you might also enjoy while you're in Westport.
1. Climb Croagh Patrick
Rising roughly 2500 feet (765 meters) above the village of Murrisk in County Mayo, Croagh Patrick or "the Reek" is one of the most famous (and holiest) mountains in Ireland.
The pyramid-shaped mountain overlooking Clew Bay has been a site of pilgrimage for thousands of years, first for pagans, and later for Christians. Croagh Patrick is said to be the spot where Ireland's patron saint, St. Patrick, spent the 40 days of Lent praying and fasting as part of his effort to convert Ireland to Christianity. It's also supposed to be the spot from which St. Patrick drove all the snakes (and demons) out of Ireland.
Today, there's a small church at the top of the Holy Mountain, and people still make pilgrimages there. The most popular day to climb The Reek is the last Sunday of July, or "Reek Sunday," but people climb it year-round.
You of course don't have to be on pilgrimage to climb Croagh Patrick; anyone is free to climb it, and you can expect the mildly strenuous hike to take at least 3-4 hours. (Be sure to dress properly for ANY kind of weather if you're going up it.)
2. Drive around Achill Island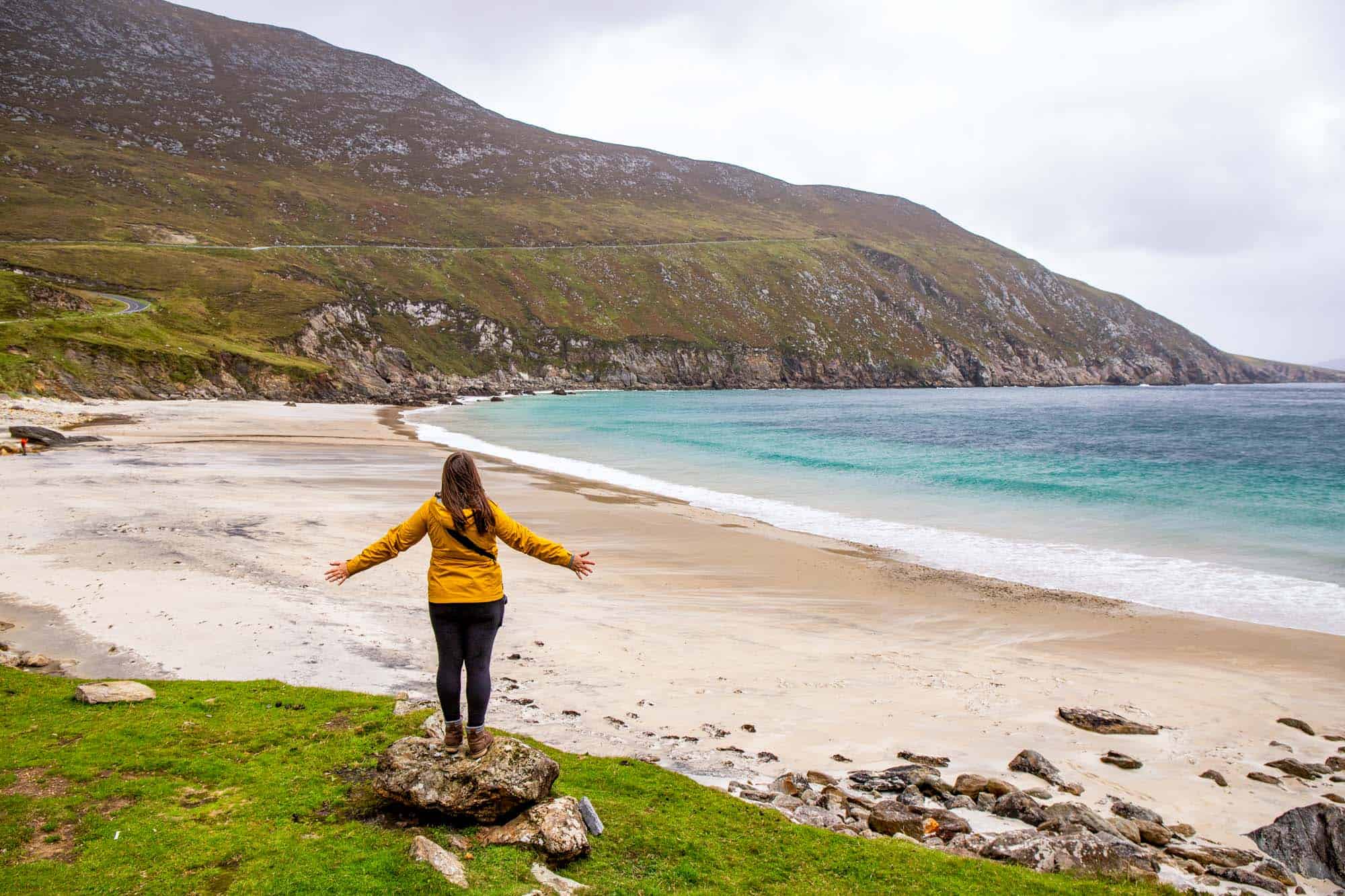 Another must-do near Westport is to visit Achill Island. This island lies roughly 45 minutes away from Westport, and is the largest offshore island in Ireland. (It's connected by a bridge, though, so no ferries are necessary to visit!)
Achill Island is home to tall sea cliffs, peat bogs, and some of Ireland's best beaches. The Wild Atlantic Way passes through this island, and traveling on is narrow seaside roads certain does feel quite wild!
The top things to do on Achill Island include taking the Atlantic Drive around the southern part of the island for epic coastal views (must-stop spots include Cloughmore and the White Cliffs of Ashleam), hiking to see the Croaghaun cliffs (the highest sea cliffs in Ireland at 2,257 ft), and visiting some of the blue flag beaches on the island like Keel Beach and Keem Strand.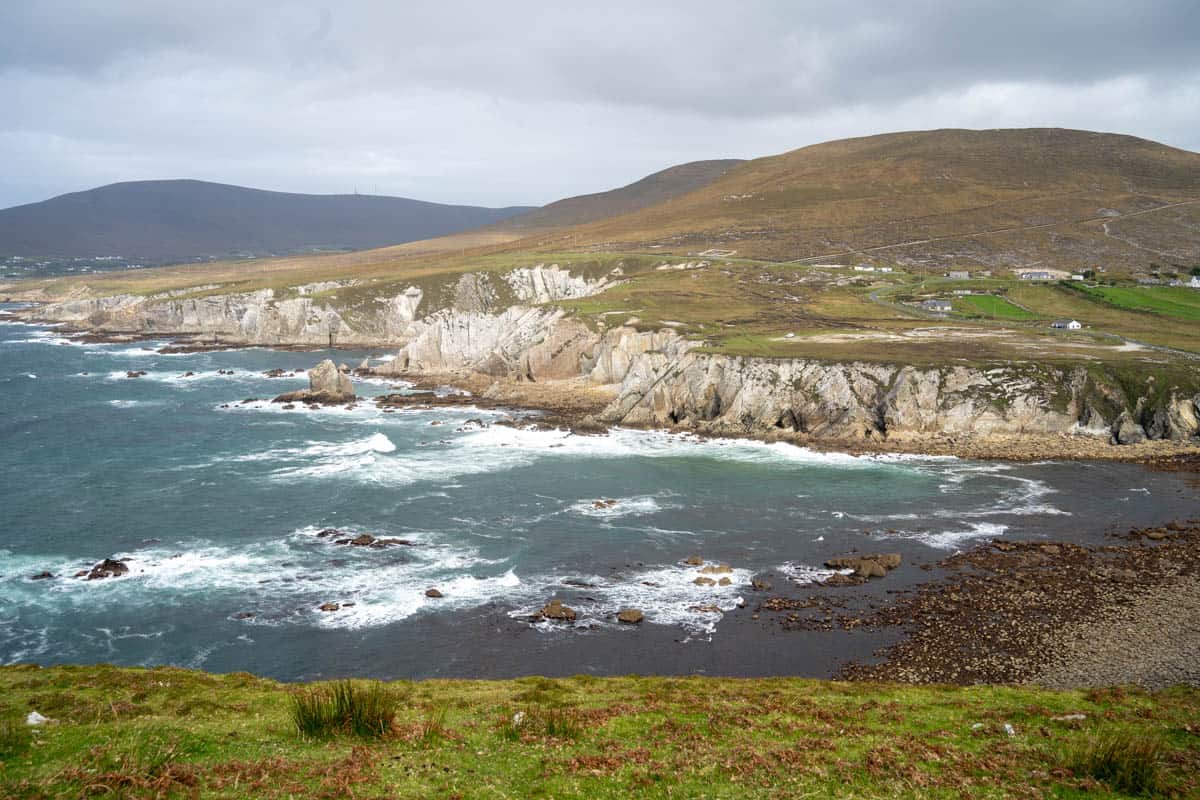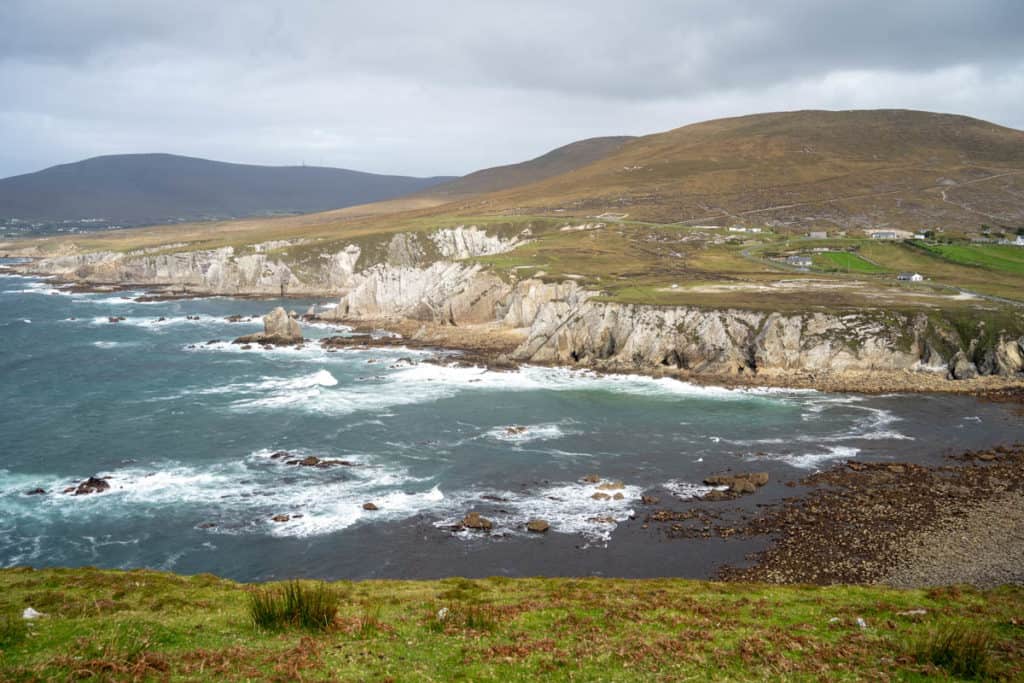 What I love the most about Achill Island is that it hasn't really been discovered by most tourists to Ireland yet; when I was there, the roads were mostly empty!
Where to stay in Westport
Westport is a popular town to visit in Ireland, meaning there are lots of options for where to stay!
Some places I'd recommend include:
---
---
Who's ready to plan a trip to Westport?