Some posts on this site contain affiliate links, meaning if you book or buy something through one of these links, I may earn a small commission. Read the full disclosure policy
here
.
---
We did it! We made it through the end of 2020. Congratulations. And while I wouldn't exactly say that 2021 has gotten off to a smooth start (at least, definitely not here in the US), I'm still trying my best to remain hopeful about the year ahead.
I'm not gonna lie: the last two months haven't been super exciting from a travel perspective. But now that we've turned that calendar page over to 2021, I didn't want to leave you hanging on rounding up the end of 2020.
So, for anyone interested, here's how the last two months went:
November and December: The months in travel
Countries visited: 1 – USA
Cities visited: 1 – Cleveland, Ohio
Flights taken: 0
Days spent on the road: 0
Travel highlights
Wintry adventures at home – It's not really "travel," but I did manage to get out after a couple big snows to see some waterfalls and pretty winter scenes near me in December. I'm not usually a big winter hiker, but maybe I need to think about becoming one!
Travel lowlights
None, since there was no travel on the calendar.
Non-travel highlights
Since I don't have much travel to talk about, here are a few other good things that happened in the final two months of 2020:
Working the election – I volunteered to be a poll worker for the November election, and spent 14.5 hours that day directing voters, handing out ballots, and using a ton of sanitizer spray to wipe down voting booths at least a few hundred times. It was a long and exhausting day (I walked 6.5 miles inside a church gymnasium!), but I'm glad I did it – and I'm happy to report that we had no issues at my voting location. People were patient and polite, and I only saw one man who refused to wear a face mask in the building.
Becoming an aunt – My sister had a baby in November! Little baby William was born on November 18, and since I had been quarantining after Election Day anyway, I got to be the first one to meet him! I tried my hand at newborn photography, which is a lot more challenging that you'd probably think!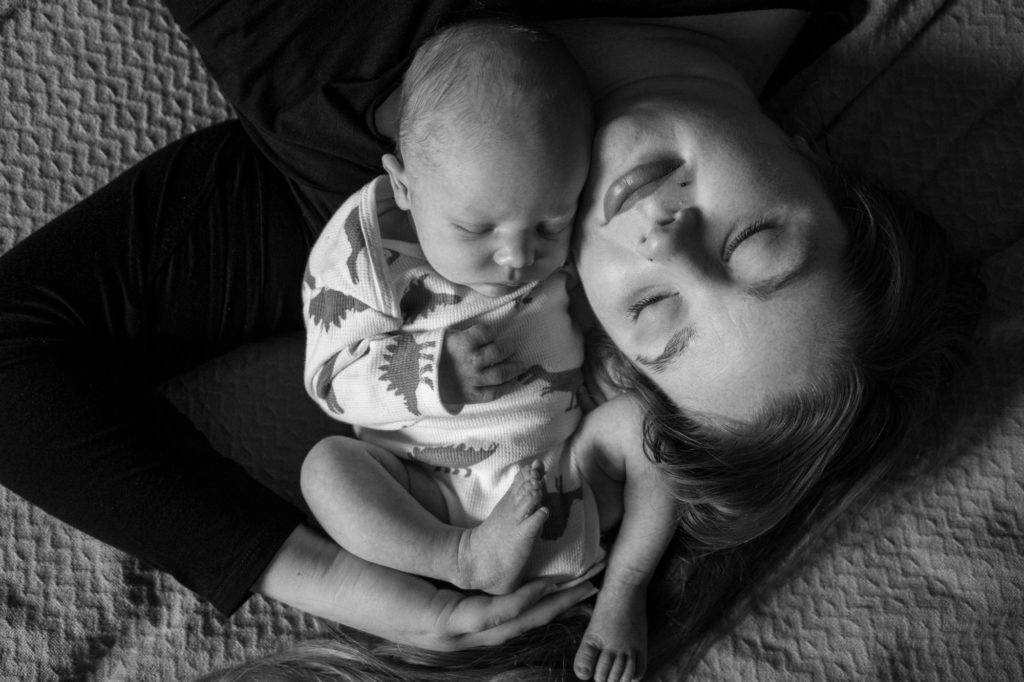 A different kind of holiday season – Obviously the holidays were a lot different this year. With several high-risk members in my family (plus a brand new baby!), none of us wanted to risk accidentally giving someone COVID. We therefore skipped Thanksgiving, and had very different Christmas celebrations. These included a mask-wearing, socially distanced gift exchange with Elliot's parents, and a virtual Christmas Day "party" with my parents and my sister's family over Zoom. It wasn't ideal, but you know what? None of us got sick, and I think we all still have some positive holiday memories from this year, so I'll count that as a win.
November and December on the blog(s)
Traffic remained down but steady on my main blog through the holidays, with a slight uptick after Christmas, which is actually normal for travel blogs. Obviously travel searches are still way down, but here's hoping things start to pick up again a bit in January as people start to think about (and maybe even research) travel for later in the year.
I didn't end up publishing a ton over these two months, mostly because I just wasn't motivated to. If I'm being honest, I'm starting to run out of ideas for blog posts that I'm actually excited to write!
A Dangerous Business traffic: 130,539 unique visitors and 171,141 pageviews in November, and 131,738 unique visitors and 172,200 pageviews in December
Most popular post: I Hate to Break it To You, But Travel IS Political – I wrote this one after the November election and everything that went along with it. As a blogger, I'm often told by "helpful" followers that I should "stick to travel" and not share anything deemed to be "political." This is my response to those comments.
Other posts published in November and December:
Things were opposite over on Cleveland Traveler, however! Cleveland is REALLY into Christmas, and since I added even more holiday content to the blog this year, I saw a huge increase in traffic leading up to the holidays.
These numbers will drop again in January, but that's okay! I'm still really proud of how December went – almost hit 100,000 pageviews!
Cleveland Traveler traffic: 20,510 unique visitors and 29,778 pageviews in November; 68,226 unique visitors and 95,187 pageviews in December
Some of what I've published:
*These posts were written by my friend Kat from World Wide Honeymoon, who freelances for me over on Cleveland Traveler.
November and December on social media
Social media is still kind of all over the place (the Instagram hashtag ban I mentioned in my last monthly roundup persisted for more than a month!), but I've just accepted it at this point.
Most popular post on Instagram (@dangerousbiz) – Fall photos from Michigan were still the most popular by far. And I mean, yeah, I get it because it's beautiful!
Most popular post in Instagram (@clevelandtraveler) – Holiday and wintry photos abounded on this account in the last part of the year, but the most popular was this one of one of the Guardians of Traffic on one of Cleveland's bridges:
Most popular post on Facebook: Most popular these days can sometimes be synonymous with most controversial. Haha. This post about airlines possibly requiring proof of vaccine in the future was understandably pretty polarizing. We also commiserated together over trips we had to cancel in 2020.
November and December business update
While things definitely aren't back to normal yet, it's true that income was up in the last two months of the year.
Ad income in November and December (which was actually earned in August and September, before traffic dipped again) improved again over previous months, and affiliate income also ticked up, largely thanks to people booking lots of Airbnbs!
A Dangerous Business November income report:
Advertising: $6,807.51
Affiliates*: $2,929.47
Other: $200 (speaking gig)
A Dangerous Business December income report:
Advertising: $7,058.57
Affiliates: $2,258.58
Other: $500 (photography work)
(Note that this is my income before deductions and taxes.)
*Curious about how I make money with affiliates? I actually have a course on that! You can check out my affiliate marketing for travel bloggers course here.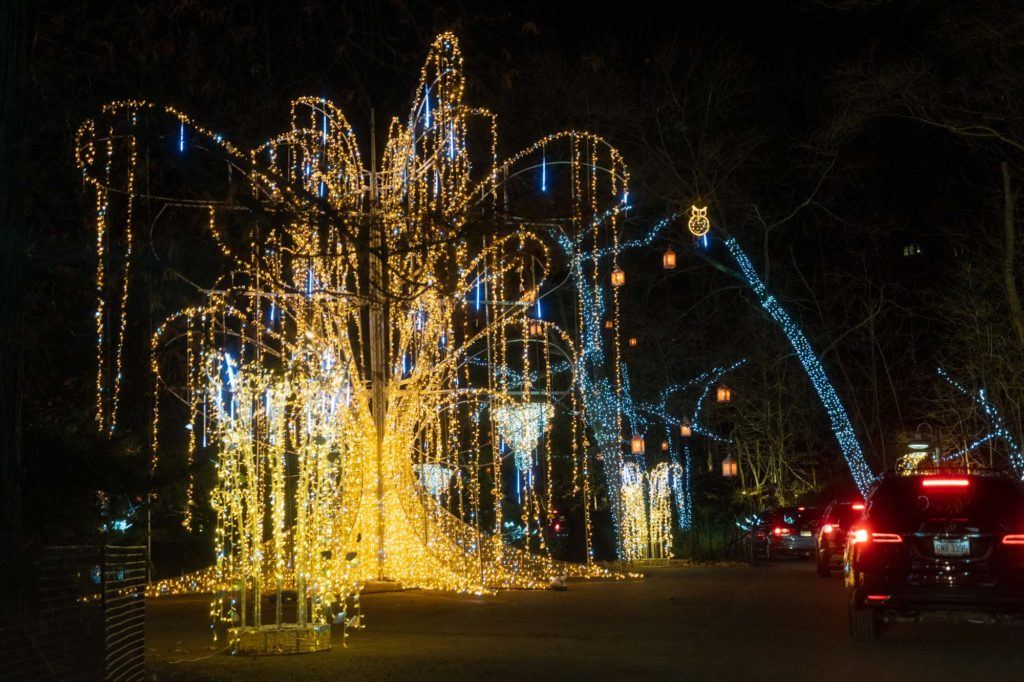 On Cleveland Traveler, meanwhile, the site is finally starting to hit its stride. Advertising income is up, and I made a few pre-holiday product sales. Here's hoping I can continue this trend into the new year!
Cleveland traveler November income report:
Advertising: $519.35
Product sales: $17.46
Cleveland traveler December income report:
Advertising: $668.08
Product sales: $78.93
(Note: A Dangerous Business was started in 2010, and has been monetized for more than 7 years; Cleveland Traveler was started in 2019, and has been monetized for 1 year.)
Business highs
Ending the year on a high note – It's been a pretty insane year, but I still have a lot to be thankful for. Thanks to less expenses, a second website, and everything I did to try to diversify this year, I still ended the year making a profit. And in the travel industry in 2020, that's something to be happy about.
Business lows
I won't end the year with any added negativity – but here's hoping for more business opportunities in 2021!
Upcoming in January and February
A solo tiny house stay – Next week, I'm headed a couple of hours south for a little solo staycation in a tiny home near one of Ohio's state parks. This might not sound super exciting, but it will be the first time I'll be spending a night on my own in almost a year!! I'm hoping the change of scenery will inspire me to want to get some writing done – and I'll also be able to escape into nature for a bit on Inauguration Day if I need a break.
A "workcation" in the mountains – In early February, a friend and I are escaping for a whole 10 DAYS to a cabin in the mountains to work and hang out and just get a break from our work-from-home routines. We're doing everything as contactless as possible (driving down, bringing most of our own food/supplies, and not planning on leaving our cabin much), and I'll be sure to share more about it next month.
As always, thanks for following along, and let me know if you have any questions or feedback!