Some posts on this site contain affiliate links, meaning if you book or buy something through one of these links, I may earn a small commission. Read the full disclosure policy
here
.
---
Not long ago, I shared with you my list of 12 things you probably DON'T need to pack when you travel. So I figured it was time to write the opposite list, highlighting some of the things that you'll rarely find me traveling without.
When it comes to luggage and travel clothing and camera gear, a lot of it comes down to personal preference and where/when you're traveling. But here are 12 things that I pack for every trip I take:
12 things I always pack for travel
1. Packing cubes
If all my other packing lists haven't been a dead giveaway, I'm a huge fan of packing cubes. Like, HUGE. I take them on every single trip with me, using them to organize whatever bag I'm taking, be it a carry-on-sized backpack or a larger suitcase.
I usually use about 4 cubes: one for tops, one for bottoms, one for miscellaneous things like sweaters or dresses, and another for under-things and pajamas. This makes picking out an outfit SO much easier, since you don't have to dig through every article of clothing in your bag.
And the packing cube market has expanded in recent years, too. Now you can also find compression cubes, which are perfect for winter trips, or anytime you're packing bulky items.
>> Buy packing cubes on Amazon. <<
2. Columbia rain coat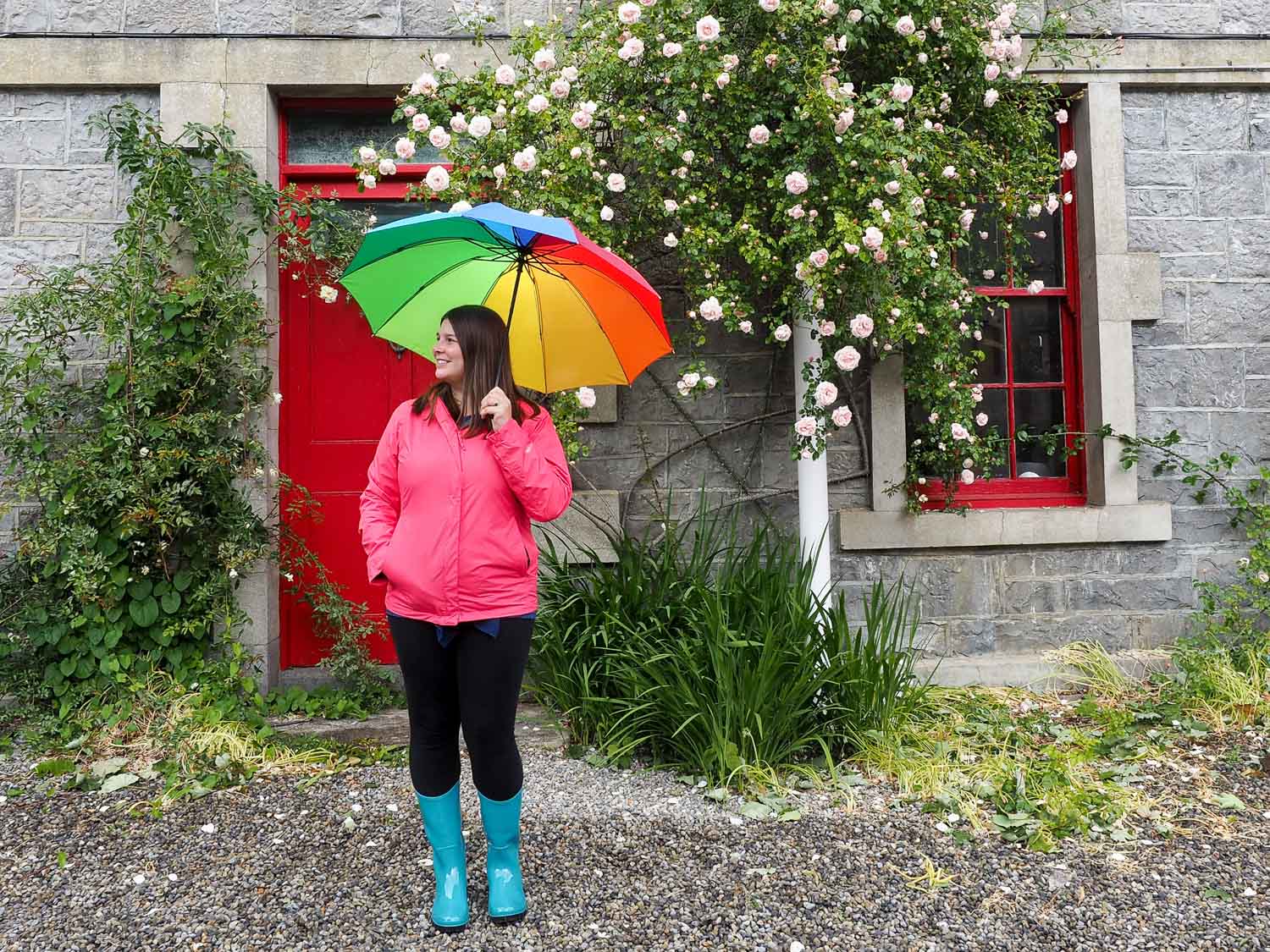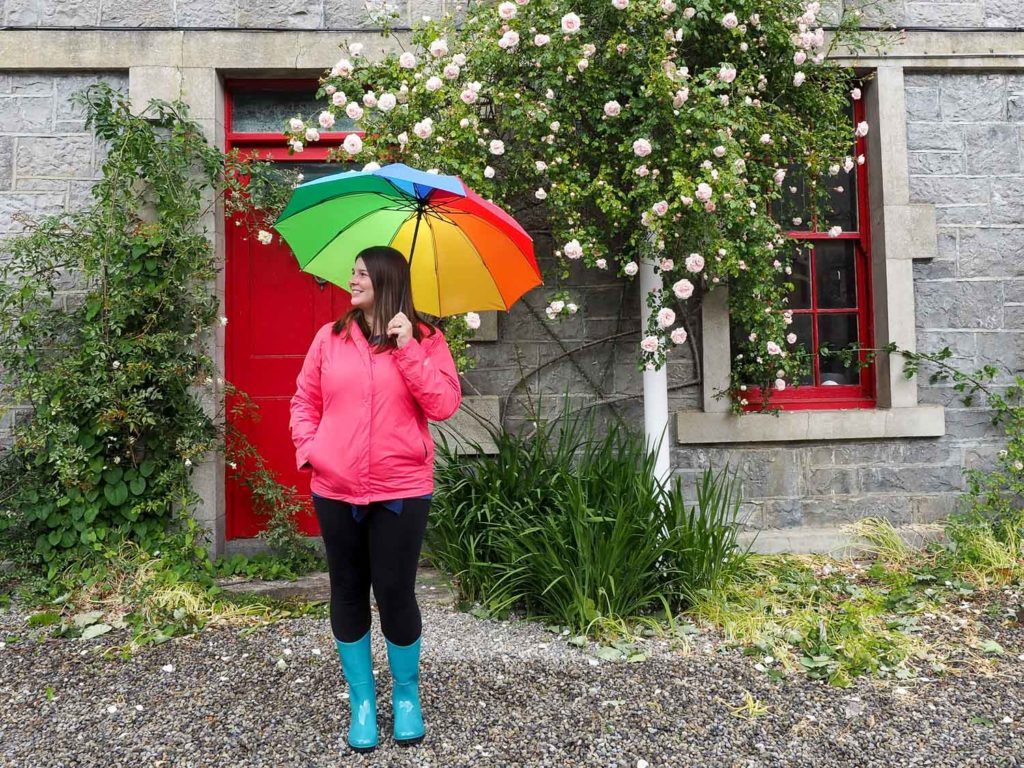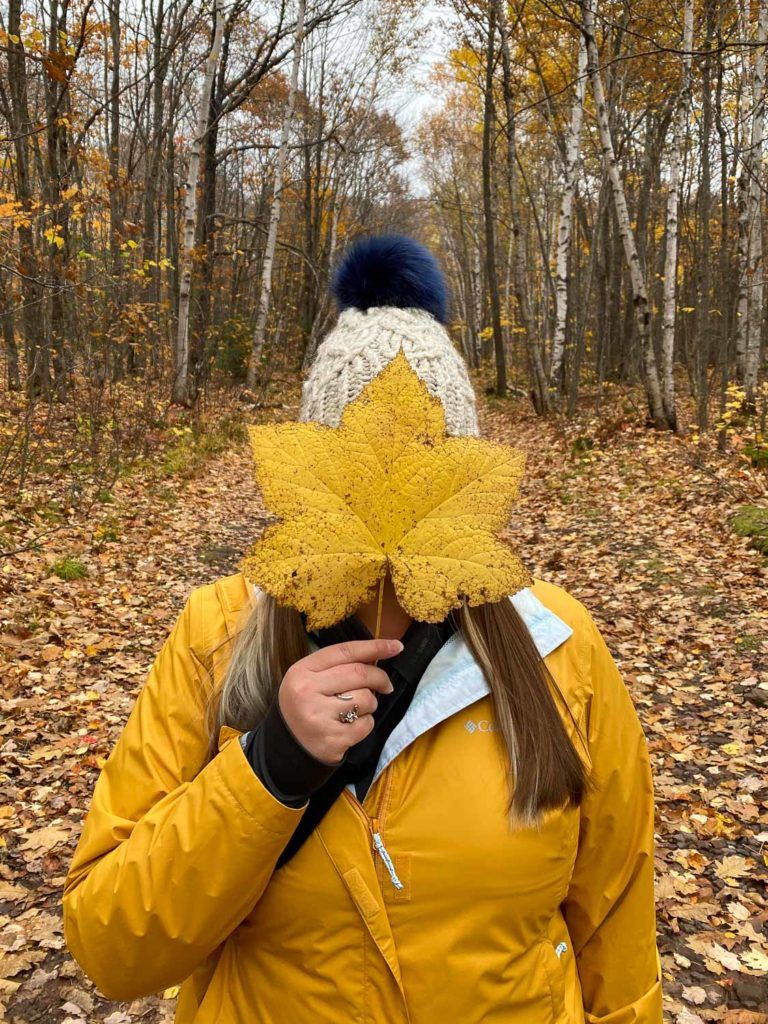 One thing you can never control when you travel is the weather. But I really do agree with the saying that "there's no such thing as bad weather, only bad clothing." So I now always travel with my Columbia Arcadia raincoat.
The Columbia Arcadia II is lined on the inside with mesh (which helps it breathe better) and comes in a wide range of bright colors (perfect for those Instagram shots!). I actually have this in two colors (a hot pink and a mustard yellow), and my husband Elliot has the men's version of this exact same coat.
>> Buy this coat from Columbia or Buy from Amazon. <<
3. Good shoes
Good travel shoes are SO important – if your feet are unhappy, chances are you will be, too. I love to walk when I'm in a new place, so packing shoes that are comfortable and functional is always top of mind for me.
I've tried a lot of different shoes over the years, always looking to find something supportive enough for miles of walking each day, but also cute and versatile enough to be appropriate with most outfits I'll be packing.
Some of my go-to travel shoes right now include:
Teva sandals – My Teva Verra walking sandals have been to so many countries with me. They are comfortable and supportive, with a thick sole that can tackle everything from city walking to light hiking. But they don't *look* like hiking sandals, and so I can get away with wearing them with everything from jeans to dresses.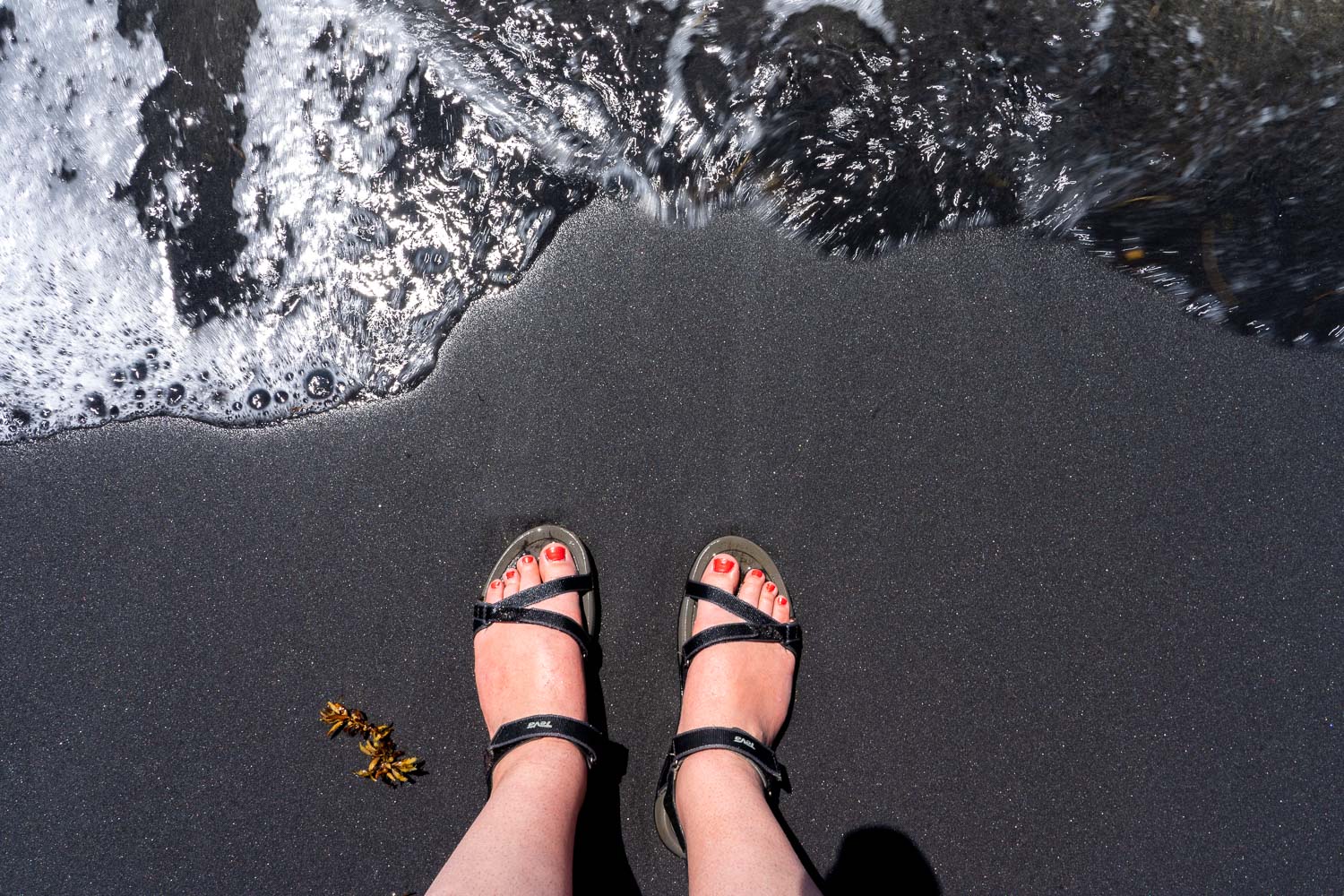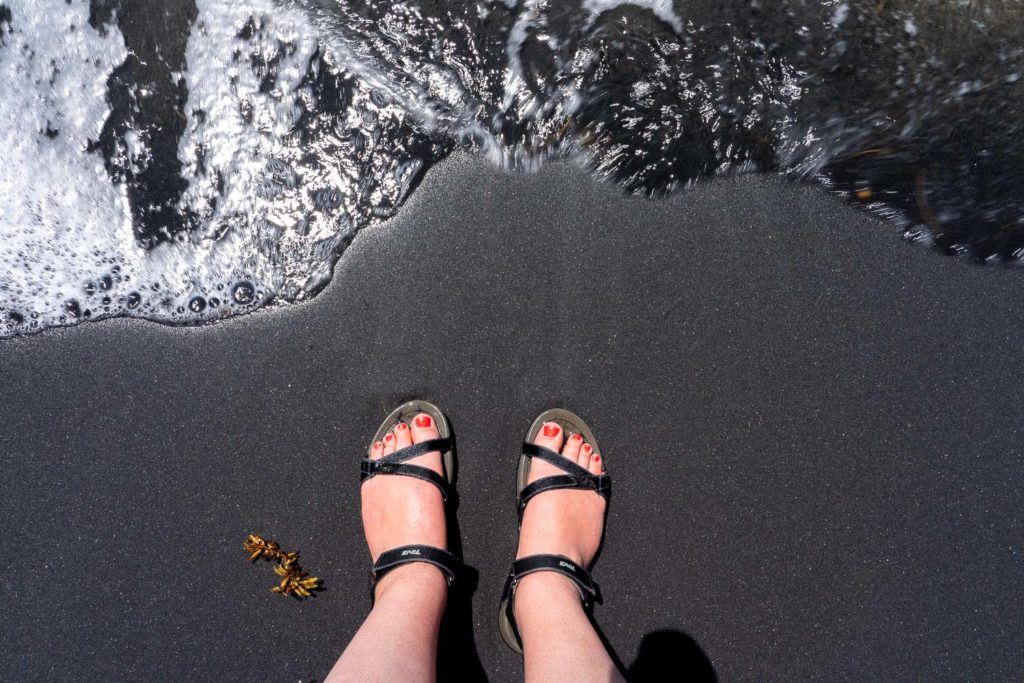 SUAVS Zilker shoes – After trying a few different lightweight sneakers, I've fallen in love with the knit shoes made by SUAVS. These shoes weigh nothing (and therefore take up almost zero room in a suitcase), are super breathable, and can be thrown in the washing machine after every trip. I sometimes put my own insoles into these, and currently own them in 4 colors! Save 15% off a pair using code DB 15.
A pair of flats – My go-to flats for years have been a pair of Crocs! But sadly Crocs doesn't make the shoes I love any longer, so I've had to try to find something new. I bought a pair of Allbirds Tree Breezers a couple years ago, and would recommend them, too. They are lightweight and have a super cushion-y sole.
Merrell Siren Edge 3 – I bought these shoes during lockdown in 2020 because I wanted something I could go for walks in, but that also could double as hiking shoes. The Merrell Siren Edge 3 shoes are great for both of those things.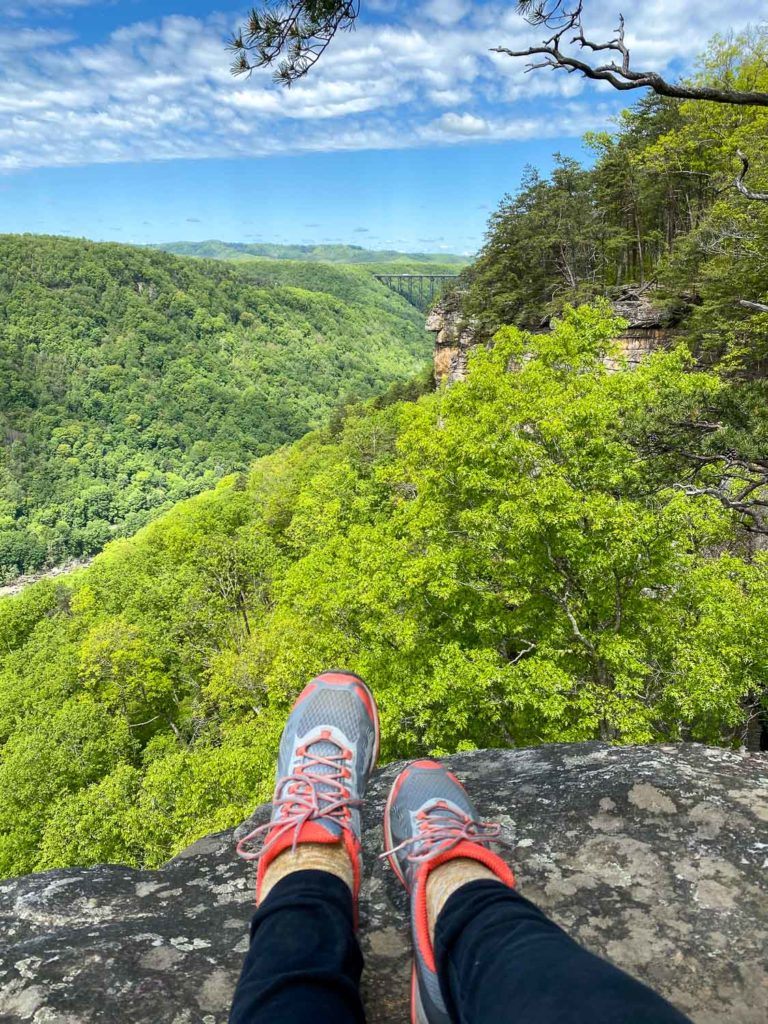 Columbia hiking boots – If you want waterproof hiking boots that are lightweight, offer ankle support, AND are kinda cute, then the affordable Newton Ridge boots by Columbia are a great option. I got a pair of these in 2021, and I really like them.
Kodiak Surrey II – Lastly, let's talk hiking boots that can also double as street boots. I like the Kodiak Surrey II because they are sturdy enough to hike in, but cute enough to wear as everyday boots, too.
4. Compression socks
Since we're talking shoes, we should also talk socks!
If you're going to be hiking, then you'll want some good hiking socks (at present, I'm really liking these striped ones). And if you're going to be flying on a plane at all, then you'll want to have a pair of compression socks with you!
Compression socks are great for promoting good circulation even when you're sitting for a long period of time – like on a long flight! I have friends who have developed blood clots while traveling, and want to make sure I do whatever I can to prevent that for myself.
Compression socks can also be great if you're spending a lot of time on your feet, or to help with recovery after hiking/running. My sister swears by them to help with feet swelling whenever she travels, too.
>> Buy compression socks on Amazon. <<
5. Pacsafe convertible backpack
I've now been using this Pacsafe Citysafe CX Convertible Backpack for a couple of years, and I'm still in love with it. Not only is it incredibly sturdy (like most of Pacsafe's products), but it's also really functional for travel.
This particular bag goes from a handy little daypack to an over-the-shoulder purse in no time, making it essentially two bags in one! And I'm a big fan of travel gear that can serve more than one purpose.
This bag has many of the standard safety features I've come to expect from Pacsafe (durable material, slash-proof straps, and zippers that can be secured), AND is actually quite attractive, too.
>> Buy direct from Pacsafe of Buy on Amazon<<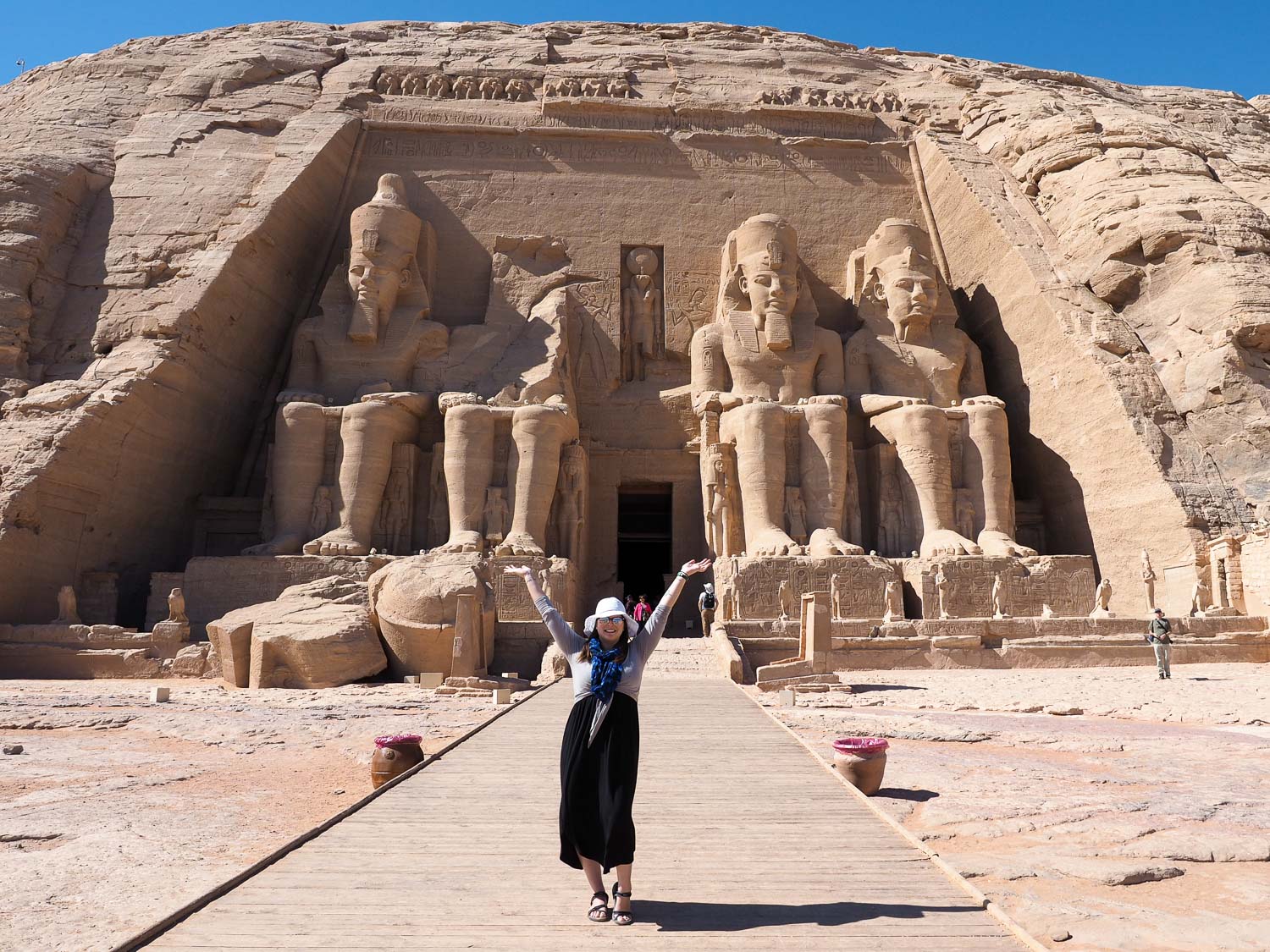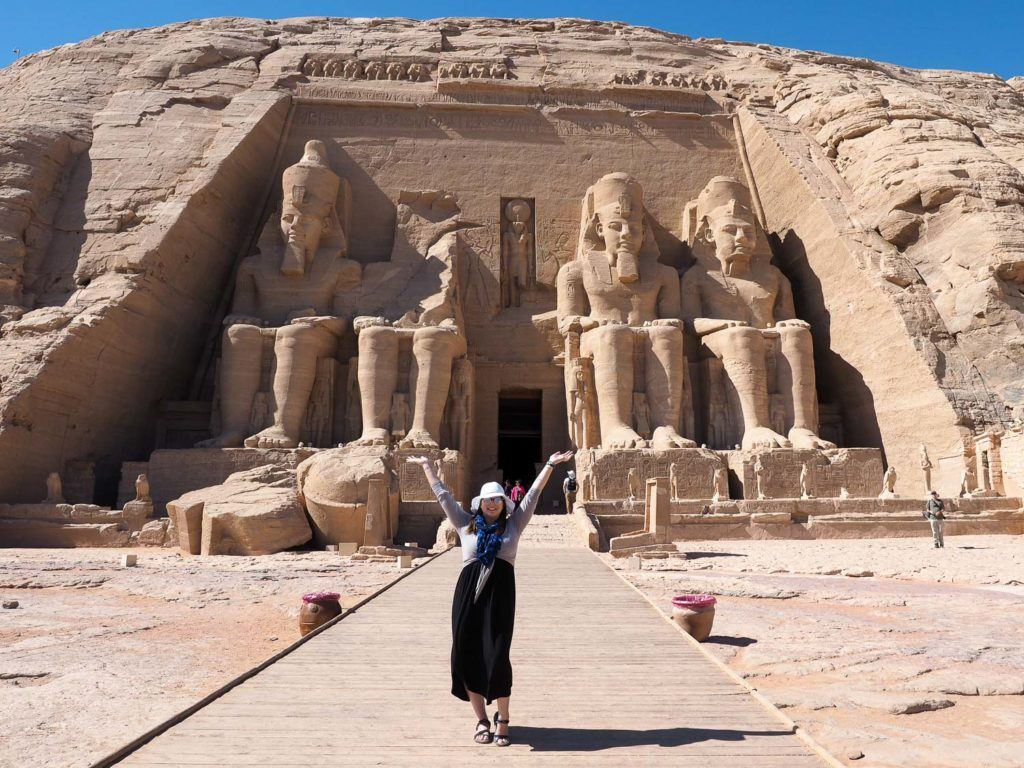 I never go anywhere without a scarf (seriously – one is ALWAYS in my bag, no matter where I'm going), and if you're a big fan of both form AND function, then Speakeasy's hidden pocket travel scarves are for you.
These infinity scarves not only come in soft fabrics and cute patterns, but also come complete with a hidden zippered pocket that's the perfect size for a passport, credit card(s), and some cash.
These are perfect for travel days – just put everything important in your scarf, wear it like normal, and skip the part where you worry about your essentials getting stolen in-transit.
>> Buy a hidden pocket scarf here. <<
RELATED: How to Keep Your Money and Valuables Safe on Your Travels
7. Sun protection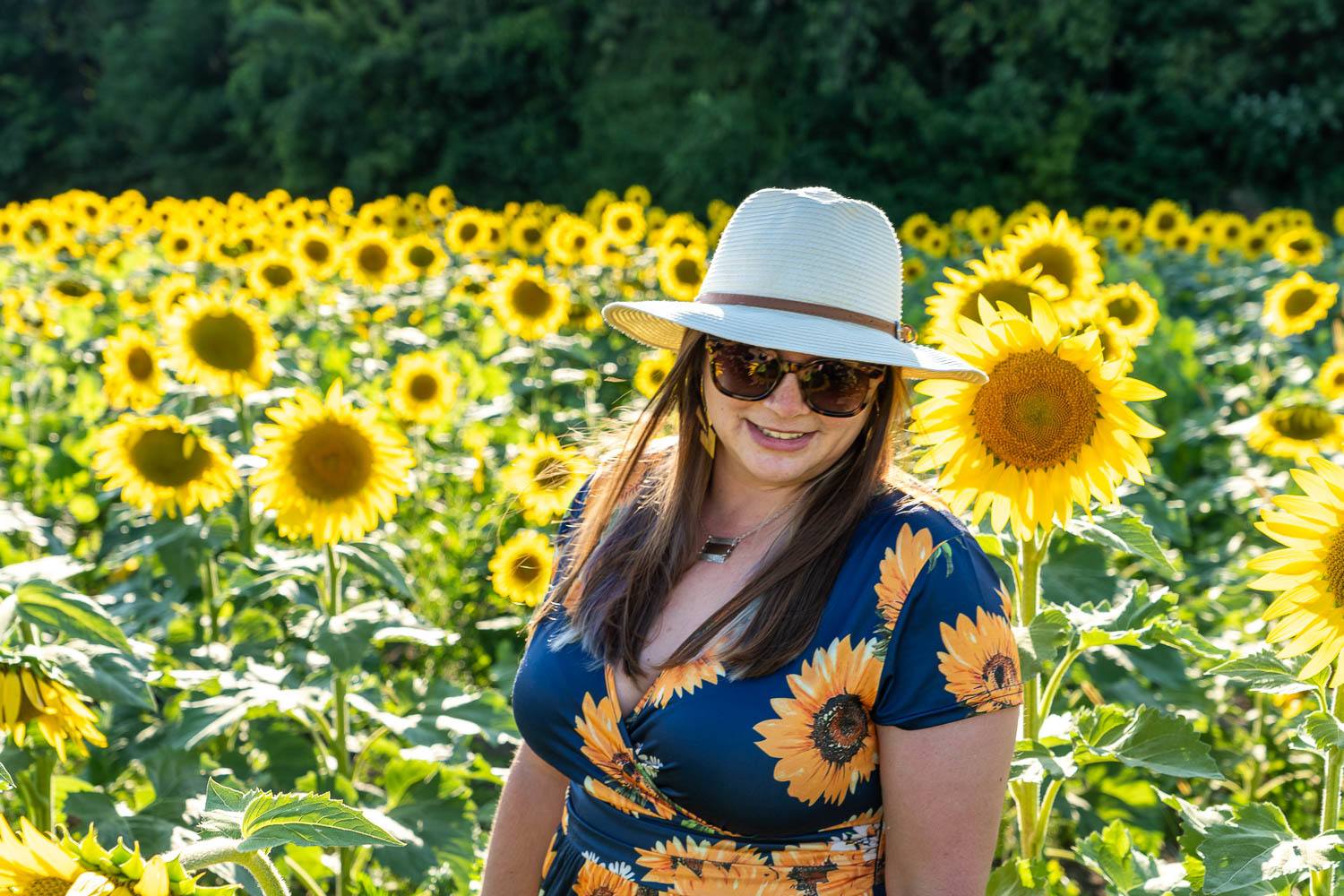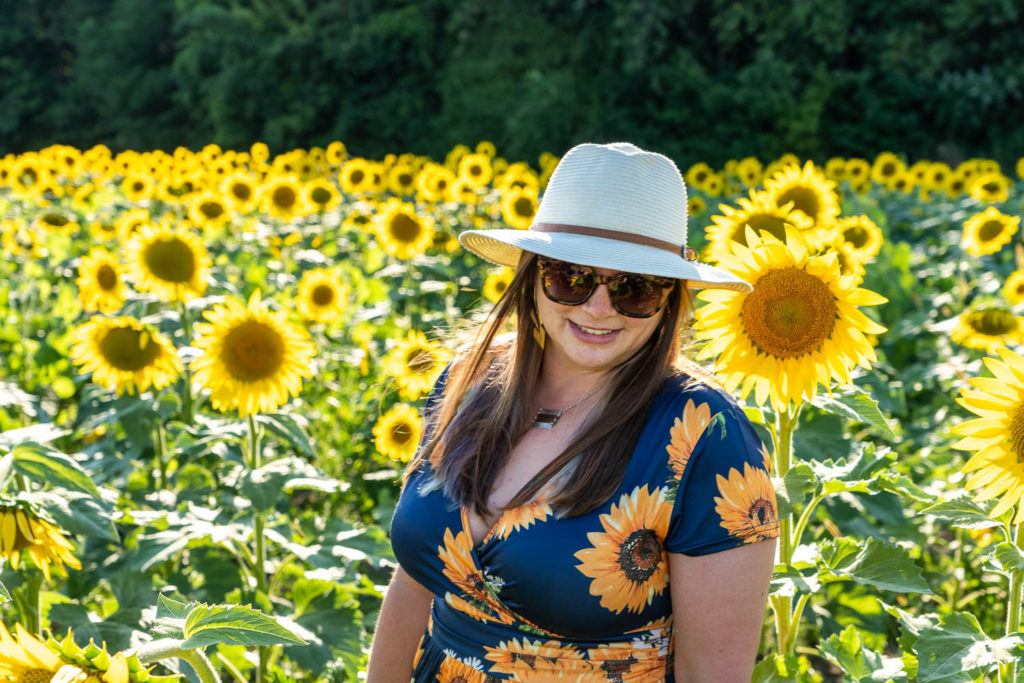 Sun protection is no joke, and you should always travel prepared to protect yourself from those rays! Even on cloudy days you can get a sunburn.
A few sun-blocking things I like to pack include:
Reef-safe sunscreen – Sunscreen is a must! Even on days when I don't plan on spending much time in the sun, I use a moisturizer with sunscreen in it. And on days I DO plan on being in the sun, I go for ocean-friendly sunscreen like Sun Bum or Coola. And don't forget to protect your scalp, too!
Sunhat – I've been on a quest for the past couple of years to find a packable sun hat that I love. And I've finally found some! I really love the hats made by the Wallaroo Hat Company, which are not only cute sun hats, but also effective – many of them have UPF protection built right in. I so far have the Victoria Fedora and the Naples Fedora, and love them both.
UPF clothing – They make lots of clothing now that can block the harmful rays of the sun. I have this long-sleeved quick-dry top that's UPF 50+, and there are also companies that make full swim leggings these days!
8. Reusable water bottle
Tap water in many countries is actually safe to drink. So instead of spending money on single-use plastic water bottles, I travel instead with a reusable water bottle that you can fill up from any tap.
I like the CamelBak Chute, and have purchased many different versions of this bottle over the years. It's still my go-to favorite in my cupboard full of water bottles.
>> Buy this water bottle on Amazon. <<
9. Packable day pack/hip pack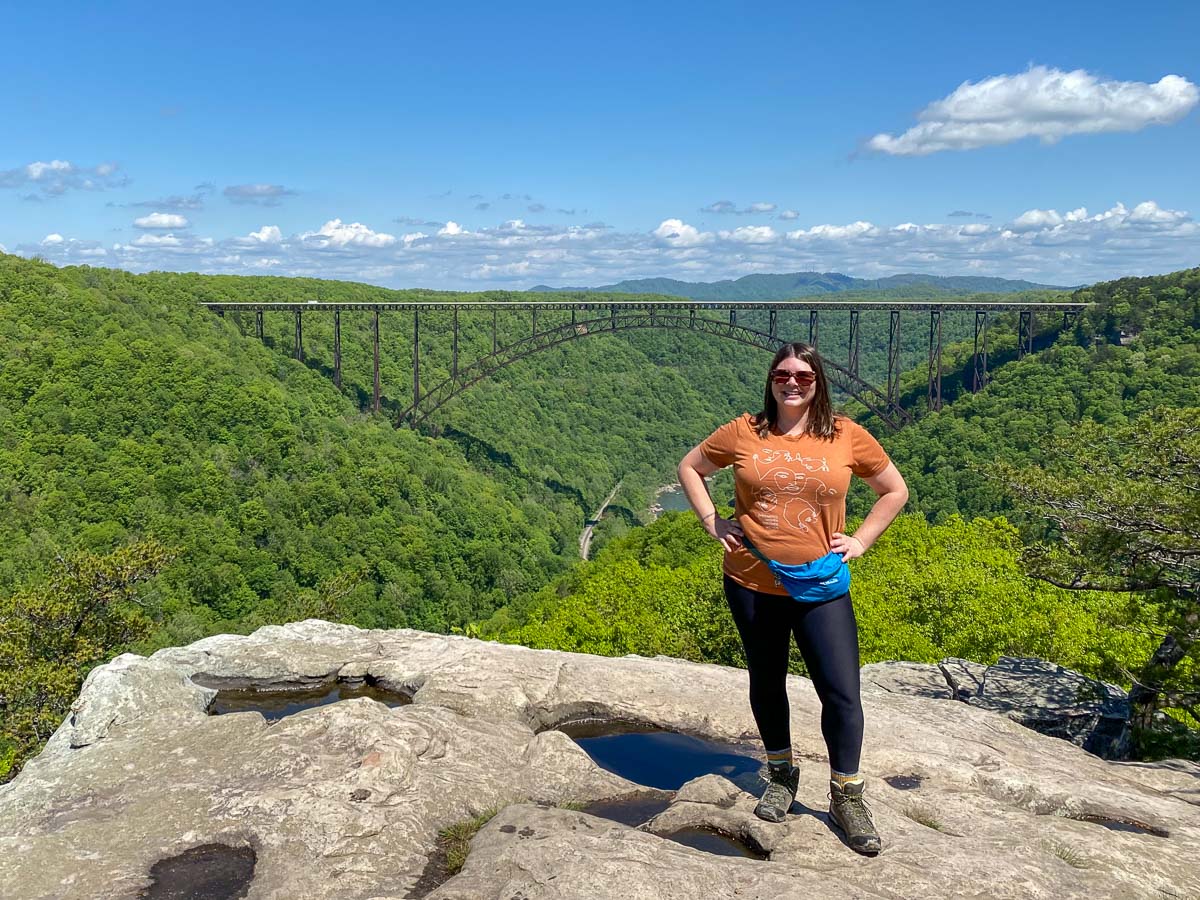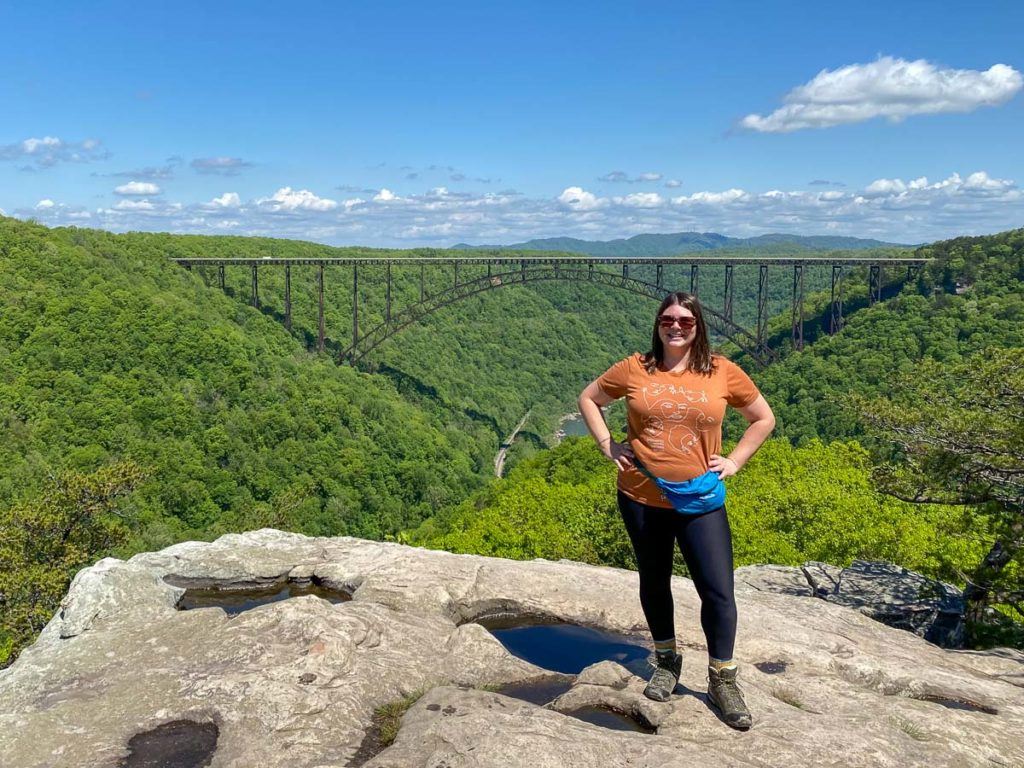 Having carry-on-sized luggage is great, but sometimes you need something even smaller for a day trip or active tour. I have a decent-sized purse that I take with me when I travel, but it's not appropriate for things like boat tours or short hikes where I might need to carry a bottle of water, sunscreen, an extra layer, and maybe a snack in addition to my camera gear.
I have this lightweight day pack that takes up virtually no room in my luggage (it folds up into its own pocket!), and yet is perfect for the times when my purse just won't cut it.
I've also started traveling with a packable hip pack, which I like being able to grab for quick hikes. I have this little Columbia one, and this Pacsafe one that's a bit roomier.
10. Ear plugs
I'm a fairly light sleeper, so having earplugs on hand for the plane or thin-walled hotel rooms is an absolute must for me.
You can go for molded silicone ear plugs that you can re-use, or the cheaper disposable foam kind.
11. Belkin power strip
With 3 regular (US) outlets and 2 USB outlets, I never travel with out this Belkin surge protector. It doesn't take up a ton of room in my bag, but really comes in handy when I find myself in a room with too few wall outlets (it happens far too often!).
It can also give you some peace of mind that your electronics will be safe from any power surges, too, as this doubles as a surge protector.
>> Buy this power strip on Amazon. <<
(With so many things moving to USB-C these days, I'm also going to start testing this Anker charger, which has multiple ports and can even be used to plug a Macbook into!)
12. Small first aid kit
I was never a Girl Scout as a kid, but I've still learned to always be prepared. I always travel with a small first aid kit that has all sorts of odds and ends in it that I've ended up needing on my travels.
You can purchase first aid kits online, but honestly I've found it a lot easier to build my own in a little pouch I already have.
Things that you can always find inside my first aid kit include:
Bandages of all shapes and sizes
Antiseptic wipes
Antibacterial cream
Hydrocortisone cream
Allergy pills like Benadryl
Pain relievers
Motion sickness tablets
Imodium
Tweezers
Nail clippers/file
I also sometimes might add things to my kit depending on where I'm going (like maybe some probiotics, some aloe for sunburn relief, eye drops for my dry eyes, etc.), but these are the basics.
READ NEXT: 12 Things You Probably Never Need to Pack
---
And there you have it! The 12 things I never really travel without. My packing lists can vary a bit from trip to trip, but chances are you'll always find these items in my suitcase.
What are some of YOUR packing must-haves?