Some posts on this site contain affiliate links, meaning if you book or buy something through one of these links, I may earn a small commission. Read the full disclosure policy
here
.
---
After you've booked your flight, scoped out hotel rooms, and maybe bought a guidebook or two, it's time to tackle another potentially-stressful part of planning a trip: deciding what to pack!
I've already detailed my favorite luggage and bags for travel, but what you put IN that luggage is perhaps even more important.
And the part of packing that's always the most difficult (for me, at least) is deciding what sort of footwear to bring.
So many factors go into choosing the perfect travel shoes for any trip. What will the weather be like? What sort of activities are you planning? Will the shoes you need match the outfits you want to pack?
If you, too, are looking for the best shoes for travel, check out my tips for women below!
The Best Travel Shoes in 2020
After years of traveling around the world, here are my favorite travel shoes for a variety of destinations and styles of trip.
My current favorite shoes for travel
Why I love my SUAVS: These shoes are amazing for travel. They fit your feet like socks, are super light and breathable, and take up virtually no space in a suitcase. They're also machine washable, which means I'm not scared to take lighter colors with me on my travels. I currently have the classic Zilker knits in pink and gray, and the Zilker gums in white. These shoes have been everywhere with me, from Morocco to Kenya to Puerto Rico.
Trips they're good for: These are best for warmer seasons since they're so light and breathable. I wouldn't wear these in super wet or cold conditions, though of course you can always throw on a pair of socks to make them a little warmer.
*Note: These don't have much arch support, though the insoles are removable if you wanted to swap them out. I actually don't mind how flat these are, and have walked miles in mine.
---
The best sandals for travel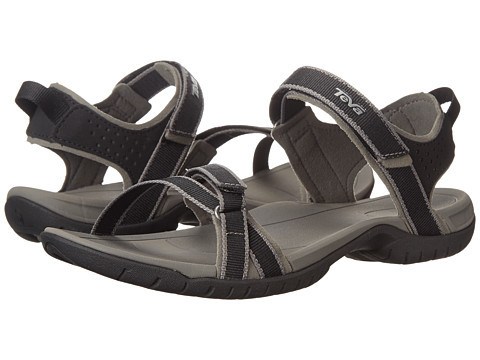 Why I love the Teva Verra: These sandals are lightweight and easy to pack, and have really great support for people like me who need it. I like the minimal straps on these, too – you can get away with wearing them with just about any outfit, especially if you buy them in a neutral color.
Trips they're great for: These sandals are perfect for spring and summer travel, and could even be suitable for traveling to warmer places in the autumn. I've worn them on cruises, to amusement parks, and even for hiking on established trails.
Buy them from Zappos | Buy them on Amazon
(And if you like this sandal style but prefer even more straps? Check out the Teva Tirra, which were my go-to travel sandal until Teva released the Verra.)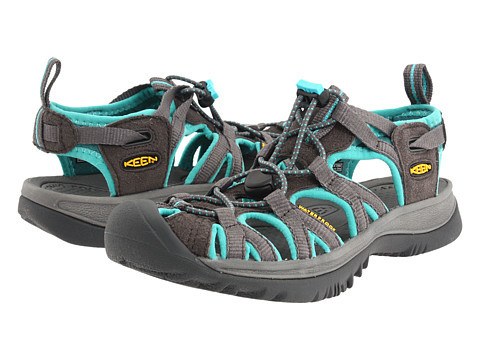 Why I love the Keen Whisper: This is a great sandal for hiking or water sports because of the closed-toe design. These sandals aren't exactly the most fashion-forward, but they are definitely functional and comfortable. They are a great alternative to sneakers in warmer climates.
Trips they're great for: If you're headed into the great outdoors in spring, summer, or even fall, these sandals will serve you well. I've worn these white water rafting, while volunteering with elephants in Thailand, and while walking around cities in Asia.
The only place I do NOT recommend wearing these is the beach. Sand/rocks can get inside very easily and be tough to get out without taking the sandals off completely.
Buy them from Zappos | Buy them on Amazon
---
The best ballet flats for travel
Why I love my Crocs flats: I used to swear that I would NEVER own a pair of Crocs. But that was before they started making cute and comfy flats that don't *look* like Crocs. These days, I can't imagine traveling without these lightweight rubbery Crocs Adrina flats. Not only are they super comfortable, but they are incredibly easy to clean – not to mention quick to dry if/when they get wet!
Trips they're great for: Just about any trip that doesn't involve snow! I've worn these flat to walk around cities, to go to the ballet, and even to weddings.
My favorite Adrina flats are sadly not made any longer. They've been replaced by the Isabella flats (pictured here), which are just as cute and comfy.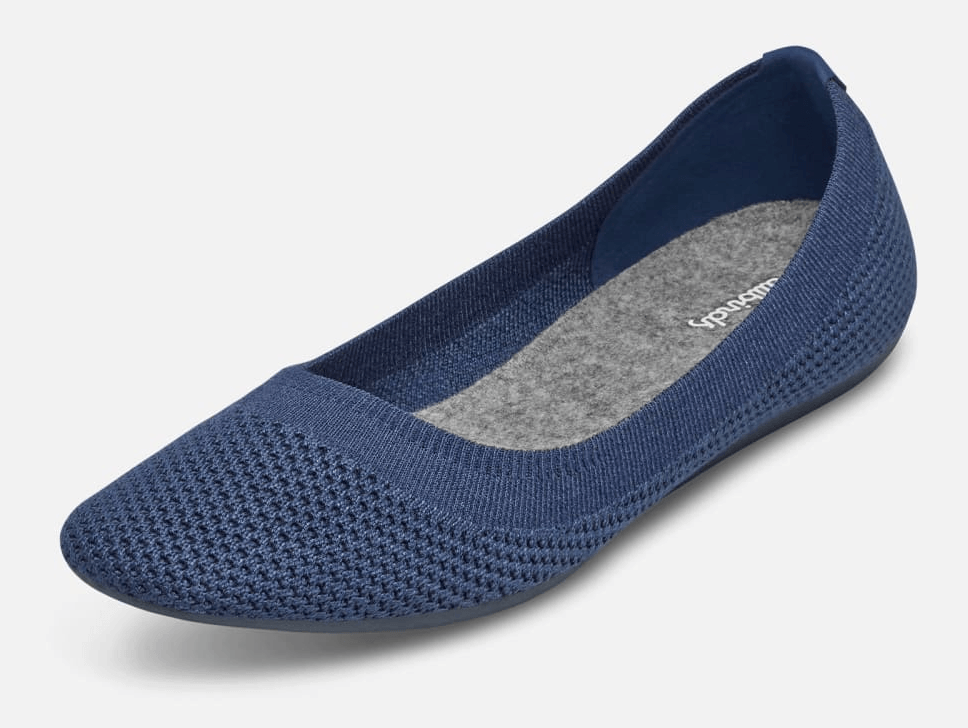 Why I love my Allbirds flats: These flats are made from a comfy and breathable eucalyptus tree fiber, with a cushy insole covered in merino wool – meaning they're breathable, eco-friendly, and won't get smelly if you wear them barefoot. They form to your foot and are less rigid than many other flats I've tried.
Trips they're great for: These are great for trips to warm and dry destinations. They let your feet breathe, but they have fiber uppers, meaning they're definitely not waterproof.
---
The best boots for travel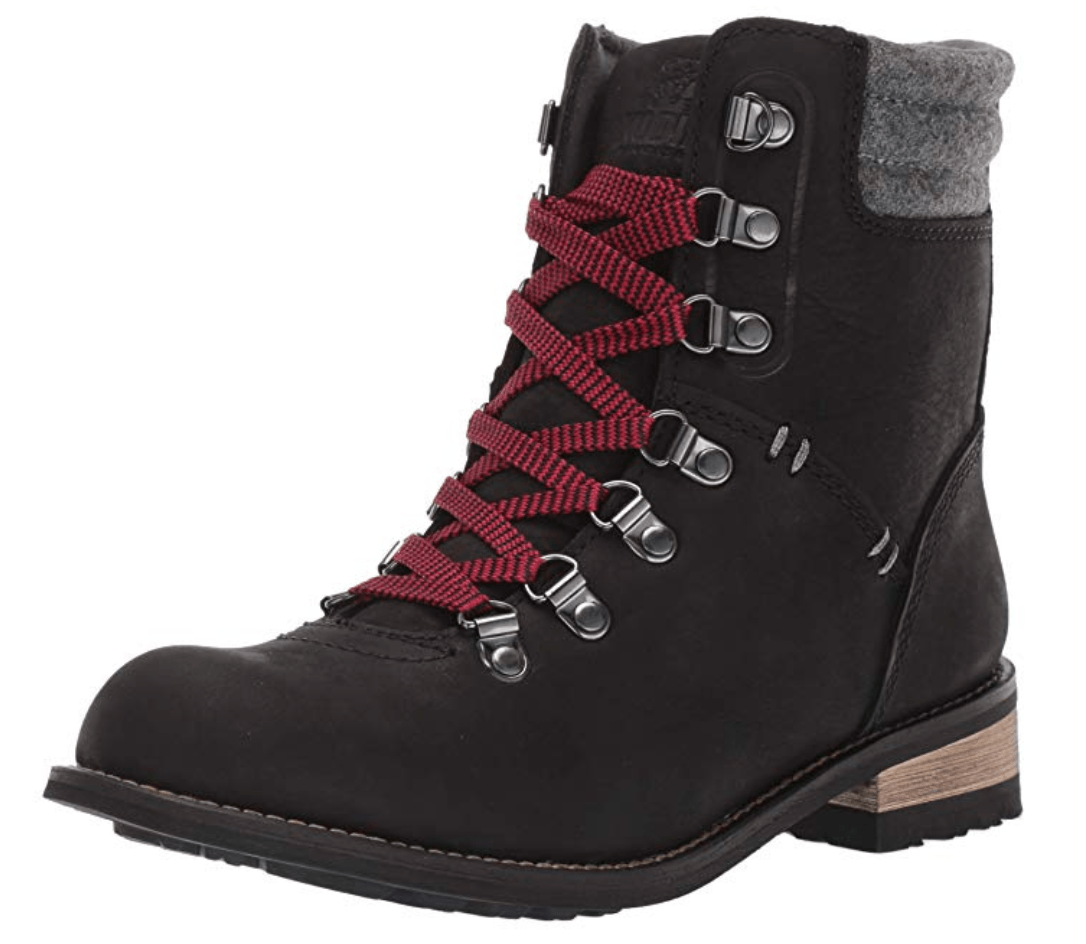 Why I love the Kodiak Surrey II: These boots are good for hiking, but are also fashionable enough to wear with normal outfits, too – which is super important in a travel shoe. They're made well, and have so far traveled with me to places like Iceland, Scotland, and Morocco.
Trips they're great for: They're good for trips where you might be doing some hiking, or trips in cooler weather.
Buy them on Zappos | Buy them on Amazon
Why I love this boot: I'm a big fan of short boots for travel, mostly because they're easier to pack than calf- or knee-high boots. I got a pair of Naturalizer Cycle Boots last year for a fall trip to Europe. I was drawn to their classic design paired with a little extra support (which I need for walking around cities!). I actually got a pair of dark red suede ones, which I ended up wearing all season!
Trips they're great for: Fall trips especially, though you could also make these work in winter or spring depending on the destination and the color you choose. I've worn mine all over Europe and the US so far.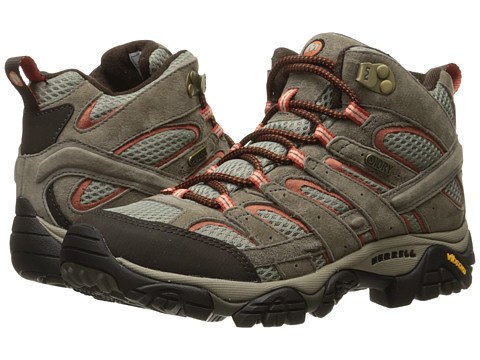 Why I love the Merrell Moab: If you're in the market for serious hiking boots, I highly recommend Merrell's Moab Mid Waterproof boots. They're supportive and comfortable, but aren't heavy or clunky.
Trips they're great for: Any trip where you plan to do some real hiking. I've worn my Moabs for hiking in New Zealand, Utah, and even Ohio.
Buy them from Zappos | Buy them on Amazon
---
The best winter boots for travel
Why I love this Columbia boot: Not only is this boot super warm due to its Omni-Heat technology, but it's also incredibly lightweight and dare I say cute? I have these boots in white, which go with any winter outfit I could possibly come up with. These have traveled with me to Iceland and Norway, and have kept my feet toasty at home in Ohio, too.
Trips they're great for: Winter trips where you want to keep your feet warm, but where you don't plan to do a lot of trekking over ice or snow.
*Note: I had to size up in these a full size in order to accommodate thicker socks.
Buy them from Zappos | Buy them from Columbia
---
Other travel shoe essentials
For winter travel, I recommend picking up some Heat Holders socks (seriously the WARMEST socks I own!).
For summer or hiking trips, you'll want some good hiking socks.
And for long flights, you can never go wrong with a good pair of compression socks to help prevent blood clots and combat swelling.
---
Do YOU have a favorite pair of travel shoes? I'd love to hear your recommendations, too!