Some posts on this site contain affiliate links, meaning if you book or buy something through one of these links, I may earn a small commission. Read the full disclosure policy
here
.
---
I went through a long-haired, tie-dye-wearing hippie phase in high school – just without the drugs. And, even though I've always been somewhat of an independent free spirit, I was the last person my friends and family ever expected to get a tattoo.
And yet now, at 32, I have four tattoos. And I can trace all of them back to my love of travel.
Here's a look at my travel-inspired tattoos:
My travel tattoos and their stories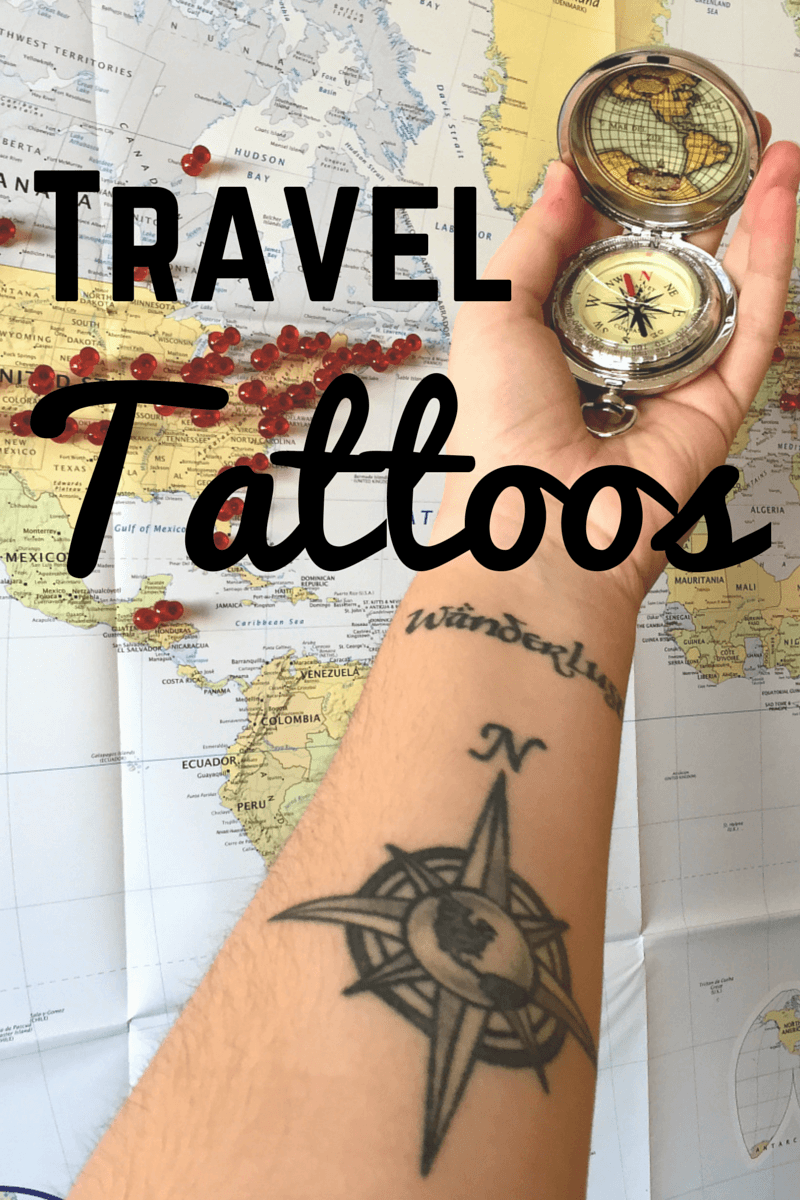 2006 – The Quote
In 2005, right after I graduated high school, I used my passport for the first time to go on a Lord of the Rings tour of New Zealand with my mom.
On tour in Wellington, we got to meet Daniel Reeve, the man responsible for the mapwork and calligraphy in all the "Lord of the Rings" films (he's since worked on tons of other movies, including the more recent "Hobbit" trilogy).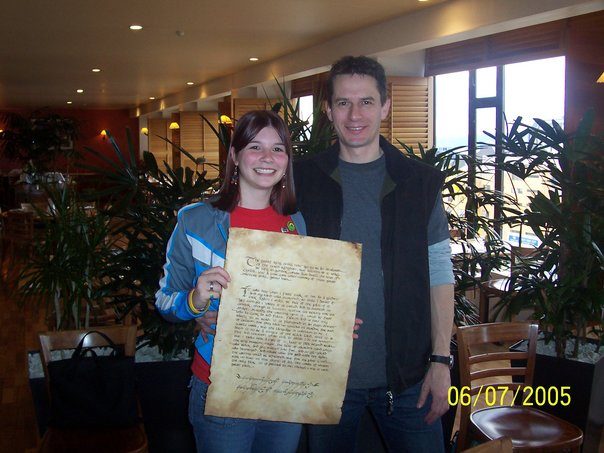 When I was contemplating my very first tattoo nearly a year later, I kept coming back to New Zealand and "Lord of the Rings." I eventually emailed Daniel and asked him to write out one of my favorite Tolkien quotes in Elvish lettering so that I could get it tattooed around my wrist.
Even though most people assume it's the Ring text (the whole "One ring to rule them all" thing) when they see it, my first tattoo actually says "All we have to decide is what to do with the time that is given to us." It's a quote from Gandalf, and one of my favorites from Middle Earth.
2012 – The Compass
I was convinced for a long time that I would be a one-tattoo kind of girl. But what "they" say is true: once you have one tattoo, it's very easy to convince yourself to get more. In 2012, after thinking about a design for about six months, I got my second tattoo.
It's a compass rose with a globe at the center. (And, before all you smartasses ask, no, it doesn't actually work.) People often ask me what it "means," which I find sort of a weird question, because I feel like it's pretty self-explanatory.
But, in case it's not, it basically just reflects my love of travel and my desire to explore the world!
2014 – The Elephant
I traveled around Southeast Asia for about six weeks at the beginning of 2014. And, towards the end of my trip, I saw this stone carving in a tucked-away temple on a mountainside in Chiang Mai, Thailand:
I had just finished up volunteering at an elephant sanctuary for a week, so this carving really struck me. I commented on Instagram that I thought it would make a great tattoo.
And then less then two months later I was getting it inked onto my thigh.
Someone commented that the carving could be of a sleeping Ganesha, a Hindu deity. I like to believe that, since Ganesha is usually associated with art, wisdom, and being a remover of obstacles – perfect for a traveler.
2014 — Wanderlust
My tattoo stories came full circle at the end of 2014, when I again found myself hanging out with calligrapher Daniel Reeve in Wellington, New Zealand (who has a ridiculously good memory, and remembered me by name!).
I asked him to write out the word "Wanderlust" in the font he created to represent Bilbo Baggins' handwriting in the "Lord of the Rings" film. And then I had it tattooed on me a couple of weeks later in Wanaka at Holy Skin Tattoo.
This is definitely my most impulsive tattoo to date since there was only a couple of weeks in between coming up with the idea and actually getting it inked, but I love it. I decided to put it right above my compass because 1.) I love wrist tattoos, and 2.) I thought it would complement my compass nicely.
My parents are always asking me if I'm "done" yet. And, truth be told, the answer is probably no. Just as I'm always compelled to keep traveling, I have a feeling I may also always be compelled to get travel-inspired tattoos!
Next up: a silver fern leaf to represent my love of New Zealand.
Do you have any travel-inspired tattoos, or tattoos you've gotten while traveling?