Some posts on this site contain affiliate links, meaning if you book or buy something through one of these links, I may earn a small commission. Read the full disclosure policy
here
.
---
I'm a bit late in posting this recap, but I have a good excuse: it's because I've been so busy traveling (and then recovering from all that traveling)!
May and June were my busiest months so far this year. I did that really annoying influencer thing and basically spent the summer in Europe – except you won't find any Italy or Greece or Paris in this recap. 😉
I'm back home now for a bit, though, and finally catching up on blog posts like this one.
Let's jump right in!
May and June: The months in travel
Countries visited: 7 or 8 – Germany, Czech Republic, Norway, Finland, Estonia, Slovenia, and the UK (England and Scotland)
Flights taken (incl. connections): 8 (Europe is great because you can often get around on trains and ferries to cut down on flights!)
Non-flight ways of travel: 3 – Train, ferry, and rental car
Days spent on the road: 42
Travel highlights
I feel like every few days there was a highlight, so it's tough to narrow it down!
Watching a friend get married in Prague – If you follow Adventurous Kate, you'll maybe have seen that she had several weddings in the last few months. One of those was in Prague at the end of May, and Elliot and I worked that into our Europe trip. It was Elliot's first time to Prague and my first time back there in 10 years, and we both had such a great time!
Taking Elliot to Norway – After Prague, Elliot and I headed to Norway for a week, and spent most of that time up north in the Lofoten Islands. Despite some truly crazy weather, we got to see almost everything we wanted to, and hid away from the elements in some very cozy cabins. Elliot got to fly our drone a bit, too, which made him happy.
Visiting two new countries! – It's been several years since I visited a new-to-me country (the last time was back in 2019!), so it was exciting to work in a few new spots to this trip. After Elliot flew home, I spent about a week solo in Helsinki, Finland and Tallinn, Estonia. I enjoyed both cities, but I think Helsinki was my favorite!
Slovenia road trip – My friend Ashley and I teamed up once again and met up in Slovenia for an epic 10-day road trip. We really did just about everything there is to do in Slovenia, from visiting alpine lakes to eating seafood on the coast to drinking wine on the border with Austria. Slovenia is such a beautiful country and the people so nice; we had the best time, and I can't wait to write more about this trip!
Travel lowlights
Crazy weather in Norway – Even though overall our trip to the Lofoten Islands was amazing, the weather certainly was not. You usually see summertime photos from this part of Norway where the Midnight Sun is shining brightly on some clear turquoise water – and we didn't have much of that. Instead, we had intermittent rain showers every day, and even a SNOW SQUALL on June 1. We had prepped for wet and cool weather, but the snow was unexpected. Poor Elliot was freezing most of the time.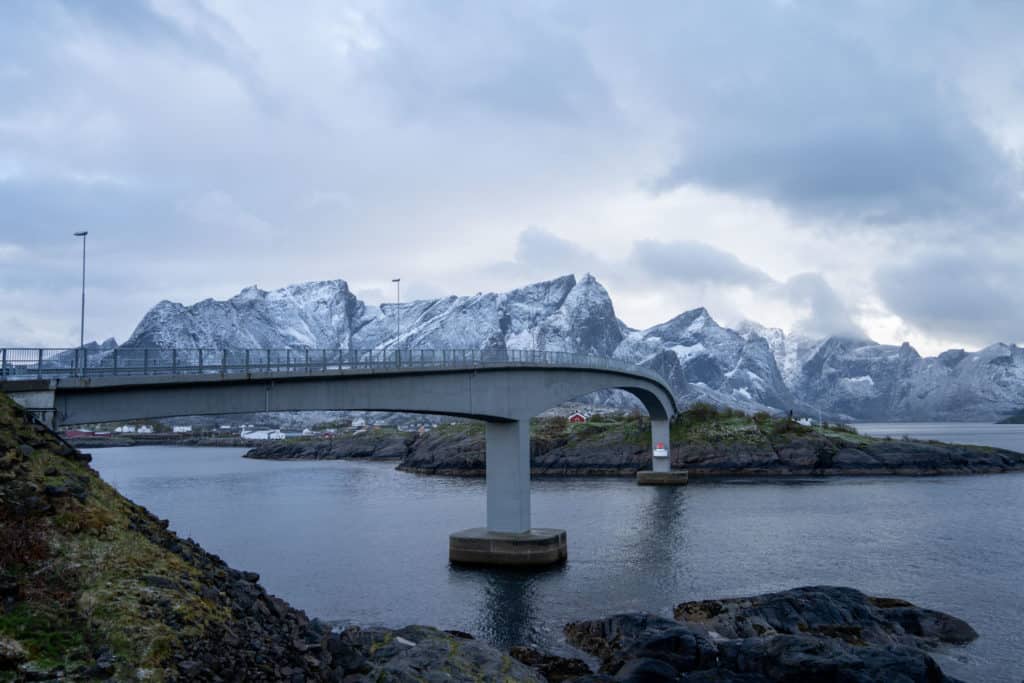 Sneaky Slovenian hikes – I LOVE Slovenia. But Slovenia is often lagging behind some of its neighbors when it comes to providing information to travelers online. At least twice we planned to do hikes that we thought we were prepared for, only to realize they were quite a bit more involved than anything online had suggested. We also planned to hike at the top of a ski resort one day, only to arrive to find exactly ZERO trail markers and really terrible chunky stone "trails."
The great Waze debacle of 2023 – And then there was that time in the Slovenian mountains when our GPS took us a completely random way that sent us down a farm track that was definitely NOT made for our little Volkswagen T-Roc. The "road" dead-ended in a hay field, and both Ashley and I were close to panic attacks as we tried to get the car back UP the steep track. (Luckily we did, but I think we're both still recovering from the stress.)
May and June on the blog(s)
I'm not gonna lie: it's been a rough spring/summer for travel blog traffic (well, on my main site, at least!). I got hit in I think two Google algorithm updates in April and May. And while my traffic did start picking back up in July, we're talking about May and June here!
The good part about traveling pretty much non-stop during this time was that I wasn't home to stress over the loss in traffic (and therefore income). These things happen, though, and it's just good motivation to go through and update some old content now that I'm home.
As for new content, I actually did an okay job of still getting some things published in the midst of all the traveling. I'm still working through a backlog of blog posts ideas, so it was a pretty eclectic mix of new posts!
A Dangerous Business traffic: 106,692 unique visitors and 150,062 pageviews in May; and I actually can't accurately report June, because Google Analytics switched over the GA4 (ugh, it's a nightmare), and I lost a couple days of stats in the changeover. The numbers were really close to May, though.
Most popular post: 19 Must-Have Travel Apps to Download Before Your Next Trip – I've been meaning to write this one for a while, and finally did!
Other posts published: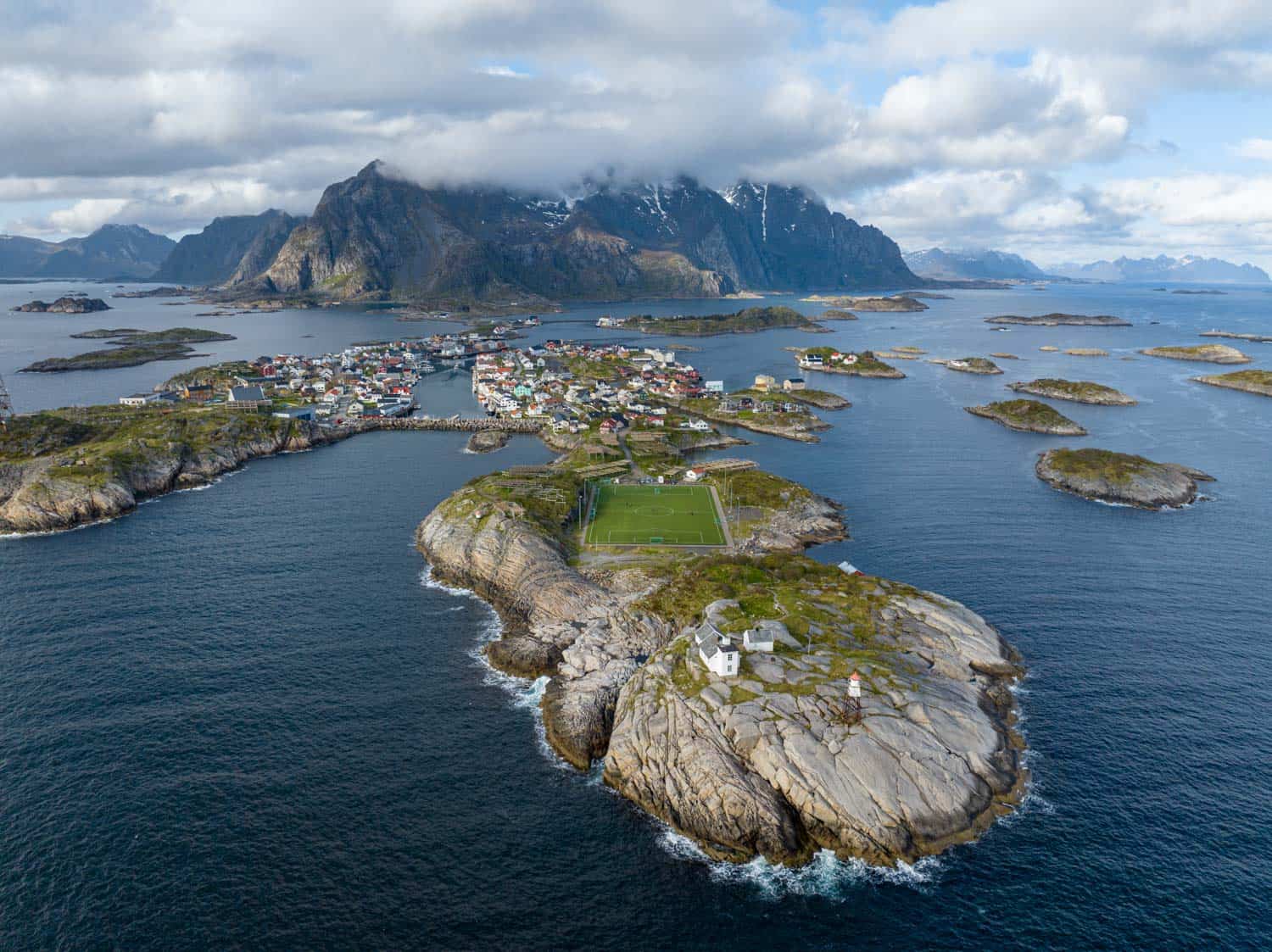 My Cleveland niche site, meanwhile, has fared better, and traffic has actually been increasing into the summer.
Cleveland Traveler traffic: 46,730 unique visitors and 65,273 pageviews in May; and 61,000 unique visitors and 84,000 pageviews in June. (GA4 tends to round numbers in reports, so I guess that's what you get now.)
If you want to see what I've been up to on Cleveland Traveler lately, visit the site here.
May and June on social media
People ask me all the time how I balance traveling with creating content, and the answer is that… these days I don't! While I kept up with Instagram Stories (on @dangerousbiz) while I was traveling, my other social media channels were definitely a lower priority for me. I barely even posted anything on @clevelandtraveler while I was gone!
Most popular post on Instagram (@dangerousbiz): By far my most popular post was this reel from May about the Kindred Spirit Mailbox in North Carolina (which I visited at the end of April). This reel about some of my packing essentials also did really well.
Most popular post on Instagram (@clevelandtraveler): I guess this reel technically went up on May 1, so it counts! It luckily brought in traffic and new followers for the next 2 months that I barely posted anything. Instagram is so weird.
May and June business update
Remember, I report my earnings when they hit my bank account, meaning these advertising earnings are from February and March, and the affiliate earnings are mostly from April/May travel.
These two months were really steady, which is awesome since I didn't have time to do much actual work on the road. I'm finally starting to get regular hotel affiliate payouts again after switching programs over to Stay22, too, so yay!
A Dangerous Business May income report:
Advertising: $7,712.05
Affiliates: $5,271.33
Course/product sales: $149.46
Other: $3,350
A Dangerous Business June income report:
Advertising: $8,183.79
Affiliates: $7,308.9
Course/product sales: $219.42
(Note that this is my income before deductions/expenses and taxes – and I definitely had plenty of expenses in both these months!)
On Cleveland Traveler, ad income was steady, which is all I ever ask for!
Cleveland Traveler May income report:
Cleveland Traveler June income report:
(Note: A Dangerous Business was started in 2010, and has been monetized for more than 11 years; Cleveland Traveler was started in 2019, and has been monetized for 3.5 years.)
Business highs
I guess going traveling for two months and still making a steady income is a win worth noting! My job isn't always an easy one, but I'm so thankful to be at a point in this business where I can basically leave things on autopilot for weeks and not have to worry about how I'm going to pay bills. I definitely count myself lucky.
Business lows
No lows to report this month; just still so thankful to do what I do!
Upcoming travel plans
August: Michigan – At the end of August, I'll be doing a road trip to western Michigan for a few days to explore the area around Ludington! It's been a few years since I was in this part of Michigan, so I'm looking forward to getting back there.
September: Puerto Rico – Elliot and I were last in Puerto Rico in February 2020, right before the world stopped. So when I got invited to speak at the SATW annual conference in San Juan in September, I suggested Elliot join me so we can try to recapture some of those pre-Rona vibes. We'll be in San Juan for a bit while I do conference-y things, and then we're planning to spend 2-3 nights elsewhere on the island, though we haven't decided where yet. Maybe around Rincon?
November: Galapagos – Get ready for another Trip With Dad! I haven't traveled with my dad since Turkey in 2019, but we've been talking about going to the Galapagos for years. So I finally decided to just book it! We'll be going on a 10-day trip in early November that includes 7 nights on a small, purpose-built ship in the Galapagos Islands. I can't wait! (And because I was so overwhelmed with different itineraries and ship options, I asked my friend Carly who's both a blogger and travel agent to help me with this; travel agents are still so useful!)
Since my blog content is often delayed, be sure to follow along on Instagram if you want to see any of these trips in real-time!