London is an amazing city.
In fact, it has recently moved up my list of favorite cities in the world, barely nudging out Wellington for the top spot. London is big and busy, with something always going on — the exact opposite of everything I know, which is what draws me to it the most, I think.
But, despite the never-ending options of things to do and see in London, I found myself venturing outside the city quite a bit during my summer visit. In fact, I think I spent nearly as much time outside of London as in it!
England may be a relatively small country, but it certainly does have a lot of cool stuff to see. Here are some of my top recommended day trips from London:
Oxford
Chances are, no matter where you are in the world, you've heard of the University of Oxford. It's only one of the most well-respected, oldest establishments of higher education in the English-speaking world. It's a place high-school-me once dreamed of attending, falling in love with its dramatic old buildings and dreamy English accents vicariously through books and movies.
My Oxford dreams never did come to fruition, but that didn't mean I no longer wanted to visit "the city of dreaming spires." Oxford makes a great day trip from London, being less than an hour away by bus or train. You can wander in and out of shops in town, and visit some of the university's most famous colleges. I got to visit Christ Church College, one of the largest of Oxford's 38 colleges. The dining hall here was said to be the inspiration for the Great Hall of Hogwarts in J.K. Rowling's Harry Potter series.
Bath
The city of Bath would make a good weekend break from London — there's more to do and see there than initially meets the eye. This city in southwest England is best known for the ancient Roman baths that are easily its top tourist attraction (and they ARE truly fascinating), but there's more to see in Bath than just baths.
The whole city of Bath was named a UNESCO World Heritage site in 1987, and other points of interest include the beautiful Bath Abbey, pretty parks and gardens, the symmetrical Georgian-style Royal Crescent, and Pulteney Bridge over the River Avon, which was built to resemble the Ponte Vecchio and the Ponte di Rialto bridges in Florence and Venice.
Stonehenge
No trip to the UK would be complete without a visit to this famous site. Is it touristy? Yes. Is it overrated? Perhaps a bit. But you still absolutely have to visit, just to say you did.
Visiting Stonehenge (and nearby Avebury) is an easy afternoon trip from London. And, while walking around the mysterious standing stones is cool, I'd recommend adding it to another jaunt outside of London because it doesn't really take all that long.
Stratford-Upon-Avon
Any Shakespeare lovers out there? If so, then Shakespeare's birthplace is a place you simply cannot skip! You can visit the house where The Bard was born (and enjoy recitations of some of his best scenes by costumed actors in the backyard), along with 5 other properties tied to Shakespeare's life. You can also visit Holy Trinity Church, where the playwright is buried.
You can also wander around Stratford-Upon-Avon itself, which is actually quite lovely and photogenic. If you're in town long enough, be sure to catch a play, too. The Royal Shakespeare Company is based in Stratford, and there are quite a few places around town to catch performance onstage.
Windsor Castle
For all you fans of the royal family, Windsor Castle should most definitely feature on your UK itinerary. This medieval castle has been a royal residence stretching all the way back to Henry I, and the Queen still uses it today (it's one of her favorite places to go on the weekend).
Visitors to Windsor can tour the ornate State Apartments, visit gothic St. George's Chapel, and check out special exhibits in the Drawings Gallery (I saw a nice photo tribute to the Queen, which runs through June 2013). You can also catch a Changing of the Guard ceremony every day outside the Horseshoe Cloister.
Warwick Castle
Lastly, if you're looking for a family-friendly day trip from London, consider a visit to Warwick Castle. This real castle is today somewhat of medieval amusement park (it's now owned by the same company that owns all the Madame Tussaud's wax museums). That doesn't mean it's not cool to visit, though.
Attractions include 3-D shows, archery displays, interactions with birds of prey, and lots of "quests" for the kids. The castle also has a couple of jousting shows daily (which are really quite entertaining), and is home to a gigantic trebuchet — the largest catapult in the world, according to the castle's marketing material. This is armed and shown off every day.
This is by no means an all-inclusive list. Like I said earlier, England is full of interesting things to see. These are just a few of the spots I visited on day trips from London and enjoyed enough to suggest to you. I look forward to discovering even more the next time I'm in the UK!
——
Which of these day trips would YOU be most likely to take?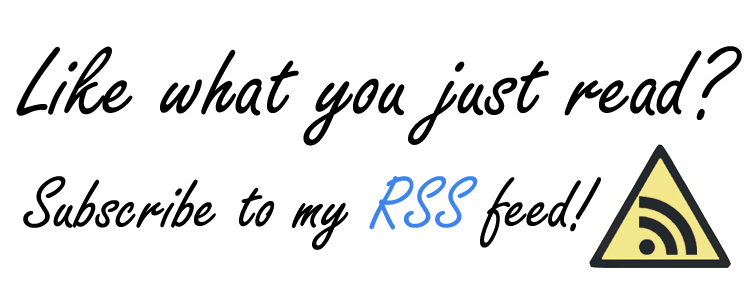 *Note: I visited all of these locations on complementary day trips with Grayline of London. The trips I did were Windsor, Bath and Stonehenge and Oxford, Stratford, Cotswolds and Warwick Castle. Both were fantastic, though spending more time at each attraction (with perhaps the exception of Stonehenge) would be much preferable.