Where I've been in the U.S.:

U.S.
Note: This page does contain affiliate links, meaning if you book or buy something through one of these links, I may earn a small commission (at no extra cost to you!). Read the full disclosure policy here.
United States travel guide
The United States is my home country, and one that I really do love exploring. The U.S. is so large and so diverse that you could travel here for years and still not see everything. From incredible national parks to cool cities to some of the best road trips in the world, the United States has it all.
I make it a point to plan at least one or two big trips in the U.S. each year in order to explore more of my own country, which is why you'll find so much USA content on my blog!
United States quick facts
Population: 323 million
Language: English
Currency: US Dollar (USD)
Capital city: Washington, D.C.
Country size: 3.8 million square miles
High season: Summer, especially in national parks and large cities
Getting  around in the United States
The best way to fully experience the USA is by road trip. There are so many places to visit outside of the major cities, and having a car gives you the freedom to stop as often as you want. The highway system in the US is very good; all cities are well-connected, and the condition of roads is generally good.
If driving isn't something you feel comfortable doing in the United States, flying is probably the second-best way to get around. Multiple airlines service every corner of the country, including budget airlines like JetBlue, Southwest, Spirit, and Frontier, though flying within the U.S. is still pretty expensive.
The U.S. also has a train system (Amtrak) and long-distance bus options like Greyhound and Megabus.
Where to stay in the USA
The good news about accommodation in the U.S. is that there's a LOT of it. You can find hotels, motels, and B&Bs of all types and in all price ranges. The only things you won't find many of in the United States are hostels – they exist in larger cities, but not usually in smaller ones.
If you like staying in Airbnbs when you travel, be sure to check on the legality of it in the city you're visiting. Airbnb is illegal in many large US cities (like New York and San Francisco), even though you can still find listings on the site.
My top USA adventures
Further down, you'll find everything I've written about traveling in the US, but if you're looking for the "greatest hits," so to speak, here are some of my top posts and favorite adventures from the US.
Road trip itineraries
Road tripping is the BEST way to see the United States, and here are some of my favorites:
City guides
Guides to some of my favorite US cities:
Top USA adventures
Add these items to your US bucket list:
Posts about traveling in the United States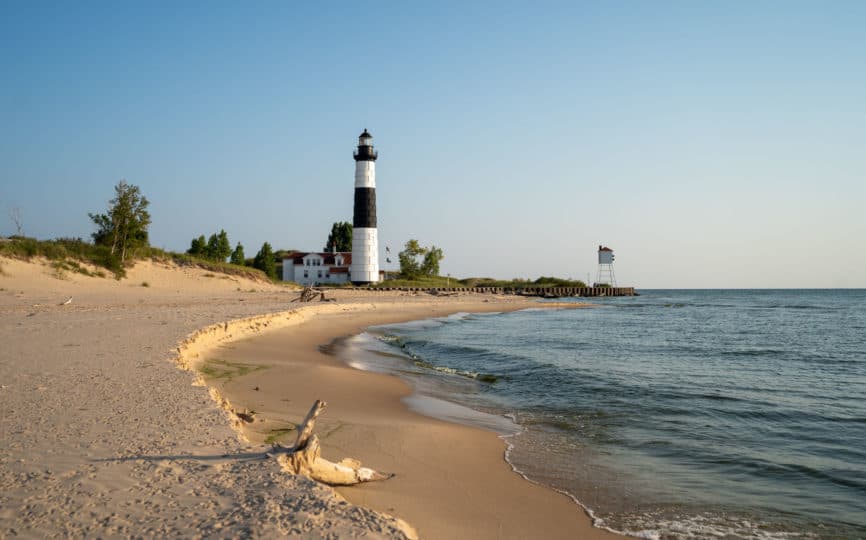 Michigan has so many features that make it one of my favorite states in the U.S.: access to three of the five Great Lakes,...