Some posts on this site contain affiliate links, meaning if you book or buy something through one of these links, I may earn a small commission. Read the full disclosure policy
here
.
---
Since I was just in Pittsburgh (for an awesome concert), I decided it was time to spotlight my favorite things to do in one of my favorite cities.
Pittsburgh, Pennsylvania, is not your typical touristy town. The city sprang up around gritty steel mills, and has never quite managed to shake off its industrial reputation. But Pittsburgh is a great city. One of my favorites, in fact. I've lived an hour or so across the Ohio border from Pittsburgh for most of my life, and many of my close friends from college live in or around the 'burgh. Meaning I've been there my fair share of times. Whether you're looking for a bit of history, nightlife, sports, or just sightseeing, Pittsburgh has it all. It's definitely a city worth exploring if you're in the area.
Top 10 things to see and do in Pittsburgh
Explore a museum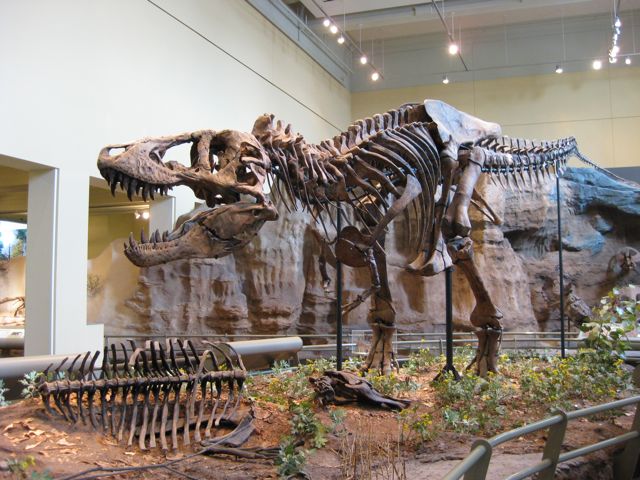 Pittsburgh is rife with museums all of sorts for all types of interests. If you're into art, check out the Andy Warhol Museum or the Carnegie Museum of Art. While you're in the Carnegie art museum, also stop into the Carnegie Museum of Natural History (your admission will get you into both) and check out their fantastic dinosaur exhibit. The Carnegie Science Center, located on the riverfront, has lots of hands-on exhibits, and is especially great for kids.
Not quite a museum but still worth a visit is the Phipps Conservatory — Pittsburgh's version of a botanical garden. Various art exhibits often are installed within Phipps, adding another dimension to the greenhouse atmosphere.
Get a bird's eye view
One of my favorite things to do downtown is to head up either the Duquesne or Monongahela inclines. These cable cars were built in the 1800s to transport immigrant workers from the steel plants along the rivers to their homes atop Mt. Washington. The Duquesne Incline, which still uses two original 1877 wooden cable cars, is now also a working museum with a timeline and old photos to browse at the Mt. Washington station.
Going up either of the inclines offers fantastic views of the Pittsburgh skyline — arguably one of the best in the world with the city's modern buildings, rivers, and plenty of yellow bridges. Go up at night for a different, but equally stunning view, and then take a stroll around the quiet Mt. Washington neighborhood.
If you want to make a fancy (and expensive) night of it, make reservations at the Georgetowne Inn restaurant right near the Mt. Washington station of the Duquesne Incline. You'll have a panoramic view of the skyline, and be able to enjoy some delicious gourmet dishes.
RELATED: 10 Fun Facts About Pittsburgh
Take a riverboat ride
Slightly kitschy but always fun, the Gateway Clipper Fleet offers a selection of cruises up and down the three rivers surrounding Pittsburgh, from dining to entertainment to narrated sightseeing tours. There really is something for everybody. My sister's senior prom was even held aboard a Gateway Clipper ship. It's a unique and popular way to get a feel for Pittsburgh's past and present.
Taste a classic
Even if you've never been to Pittsburgh before, you may have still heard of Primanti Brothers. If you're in town, make it a point to stop in to one of these famous eateries to try a towering sandwich piled high with coleslaw and fries.
If you really want the authentic Primanti Brothers experience, head down to Pittsburgh's historic Strip District, where the original location opened in 1933. The best part? This branch is open 24/7 for all your massive sandwich needs.
Give in to the sports fanatic
Pittsburgh is home to some big-name sports teams (do the Steelers or Penguins ring any bells?), and some big-time sports fans.
Catch a Steelers football game at Heinz Field, or perhaps a Penguins hockey game at the brand new Consol Energy Center. If you're a baseball fan, perhaps you'll want to grab a seat at a Pirates game at PNC Park.
Whichever you choose, you'll be sure to find Pittsburgh fans, decked out in their black and gold.
Go wild
Visiting the Pittsburgh Zoo and PPG Aquarium is a popular summertime activity in the city. The zoo is well-laid-out, clean, and has a variety of really cool animals (including polar bears!). If you time your visit right in the spring or early summer, you'll probably get to see some baby animals, too.
Also part of the zoo is the PPG Aquarium, complete with penguin exhibit, sea otters, and a transparent tunnel that cuts right through the shark tank.
Head to the Station
Station Square, that is. This shopping, dining and entertainment hub markets itself as "A 52-acre playground of historical proportions." Right on the Monongahela riverfront, Station Square boasts over 20 restaurants and eateries, plenty of shopping, nightclubs and bars, and a marina where you can watch the boats come and go, including the Gateway Clipper Fleet.
Station Square used to be a railway station for the Pittsburgh & Lake Erie Railroad. This history can be seen at The Freight House, which used to be a parking garage for trains beginning in 1897. Today, five freight cars remain inside the building and have been converted into shops, and the original train tracks still lie underneath the floorboards.
Also be sure to check out the Fountain at Bessemer Court, which "performs" three choreographed water/light shows every hour from 9 a.m. to midnight.
Have an adrenaline rush
If you're in the area and like amusement parks, be sure to check out Kennywood. This little amusement park was been designated a National Historic Landmark in 1987, but is also a favorite with rollercoaster lovers. The park originally opened in 1898 as a small trolley park, run by Andrew Mellon's Monongahela Street Railway Company. It wasn't until the 1910s that the park began building roller coasters.
For wooden and historic coaster lovers, be sure to ride the Jack Rabbit, Racer and Thuderbolt. Then head over to the park's newest rollercoaster, Phantom's Revenge (an upgrade of the Steel Phantom). I could ride this one for hours.
If you're not the coaster-loving type, there are plenty of other rides, shows and attractions to check out at Kennywood, too. And, unlike other big, modern parks, Kennywood still retains some of that old-park feel to it, which is always refreshing.
And, while you're there, be sure to get some fresh french fries from The Potato Patch. Delicious.
Discover the South Side
If you're looking for nightlife, head to Carson Street in Pittsburgh's South Side neighborhood. Here, historic buildings have been converted into trendy bars, cafes, and art galleries, and you can usually find live music. I agree with this statement on the area's website: "South Side is like no other neighborhood in Pittsburgh, and there's no way to describe it in just one word. It's urban, ethnic, hip, funky, feisty, and historic."
Even if you don't visit at night, South Side is still a neighborhood worth walking around for an hour or two.
Get to the Point
Visit Point State Park, the little patch of downtown land at the tip of Pittsburgh's "Golden Triangle" where the Monongahela and Allegheny rivers meet to form the Ohio River. Explore the Fort Pitt Block House and Musuem and learn about the area's involvement in the French and Indian war. Then take a stroll along the water front, check out the impressively tall fountain, watch the Duquesne and Monongahela inclines ascending Mt. Washington across the river, or simply just sit and watch the boats go by.
If you're in Pittsburgh for the Fourth of July, head down to this area (or anywhere on the riverfront, really) to celebrate the holiday and view the city's fireworks display.
Any other Pittsburgh fans out there? Do you have any favorite spots in the city that I didn't mention here? Let me know!
Want even MORE Pittsburgh goodness? Check out Discover the Burgh!