Some posts on this site contain affiliate links, meaning if you book or buy something through one of these links, I may earn a small commission. Read the full disclosure policy
here
.
---
I don't want to talk politics on this blog. I really don't want to bring Donald Trump or Brexit or ISIS or anything else into my happy little travel bubble. But here's the thing: it's virtually impossible to separate travel from politics.
And it's virtually impossible to turn a blind eye (and ear) to the type of hate that is slowly starting to spread in my country and beyond.
When Trump signed his executive order banning immigrants, refugees, and even visa holders from 7 Muslim-majority countries at the end of January, I couldn't believe it. I didn't want to believe that my country was giving in to religious and cultural prejudices like this.
But I know that fear and lack of knowledge can be powerful.
I think these feelings are misguided, though. If I've learned one thing through all my travels, it's that people all around the world are far more similar than they are different, regardless of race or religion or culture.
So today I want to show you the beauty of the Islamic world, as seen through the photos of my fellow travel bloggers. I want to show you the people and landscapes and architecture that make these places unique and beautiful, and to show you that "Muslim countries" are not as scary as some world leaders sometimes make them out to be.
Indonesia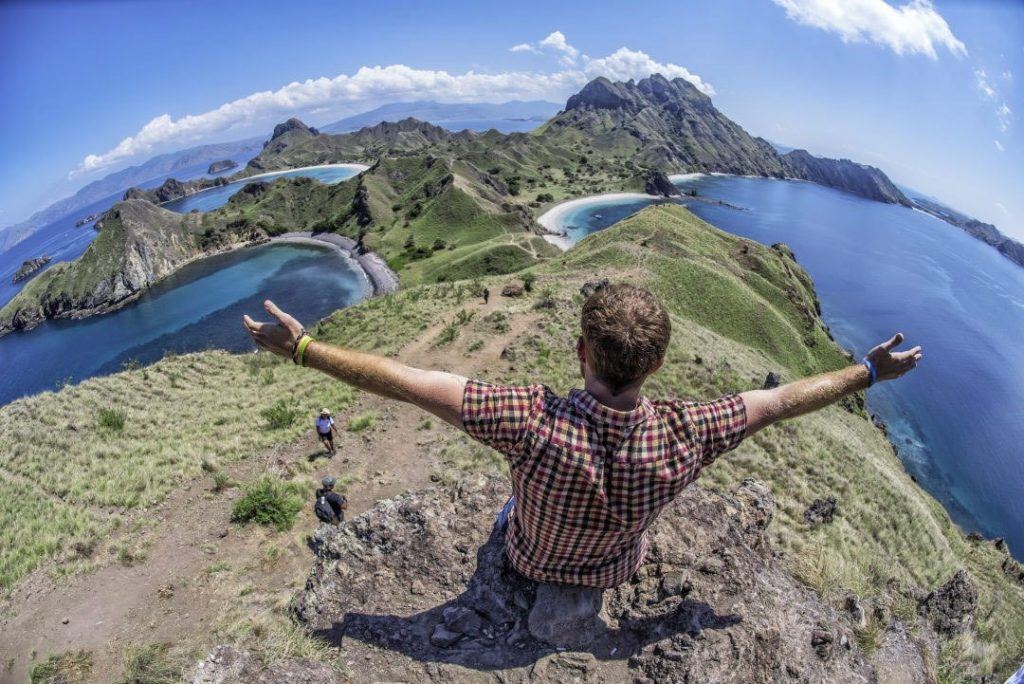 The beauty of Indonesia is found in the diverse people, the untouched nature, and the epic vistas. From towering mountains to vibrant cities, from sandy surf beaches to small water villages, Indonesia has something for everyone. It is made up of over 17,000 islands (6,000 of them inhabited), and it's easy to stray off the regular tourist trail. It is a country you could spend a lifetime exploring and one of my favorites in Southeast Asia.
– Stephen from A Backpackers Tale
Turkey
I visited Istanbul as a solo female traveler back in 2012. Family and friends didn't want me to go to this "scary" country on my own, but I was determined to see its grand architecture and history with my own eyes. And I'm so glad I did. Istanbul has been at the crossroads of cultures for thousands of years, and visiting the Hagia Sophia literally brought me to tears.
Built originally back in the year 360 as a Byzantine cathedral, this beautiful structure has seen the rise and fall of two empires, as well as the birth of a modern nation. It's been a church, a mosque, and now is a museum. And if that doesn't reflect the complexity of Turkey as a nation, I'm not sure what does.
– Amanda (that's me!)
Iran
My trip to Iran – just like my previous trips to troubled lands like North Korea and Palestine – further reaffirmed that what we see in the media isn't always the real truth.
As I discovered, Iran is a country extremely rich in Islamic culture and old Persian history. It's a land of poets, artists, and traders who carry on centuries-old traditions. Thousand-year-old ancient sites sprawl across the deserts, surrounding outstanding Persian architecture and fabled towns. Modern Iran is a sharp contrast, with chaotic traffic flooding up the bustling metropolis and busy urban dwellers rushing from one place to another in fashionable apparel.
– Nellie from adventure travel blog WildJunket
Jordan
I did something I shouldn't have done in Jordan. I broke the rules.
Exploring the ancient city of Petra, I made friends with the local Bedouins. They're a tribe of Arab nomads who have been wandering the desert for hundreds, maybe thousands of years. As you can probably imagine, they're no stranger to the life of a traveler. They're no stranger to the freedom it can bring.
And so one of them — let's call him Mohammed — decided to share with me something special: a piece of their world that has now been closed off and restricted. Should I have climbed to the top of that monument? It depends on whether you ask the UNESCO Heritage board or the local people. But because of the Bedouin hospitality, I got to experience a vista that few other travelers get to see.
– Jeremy from TravelFREAK
Oman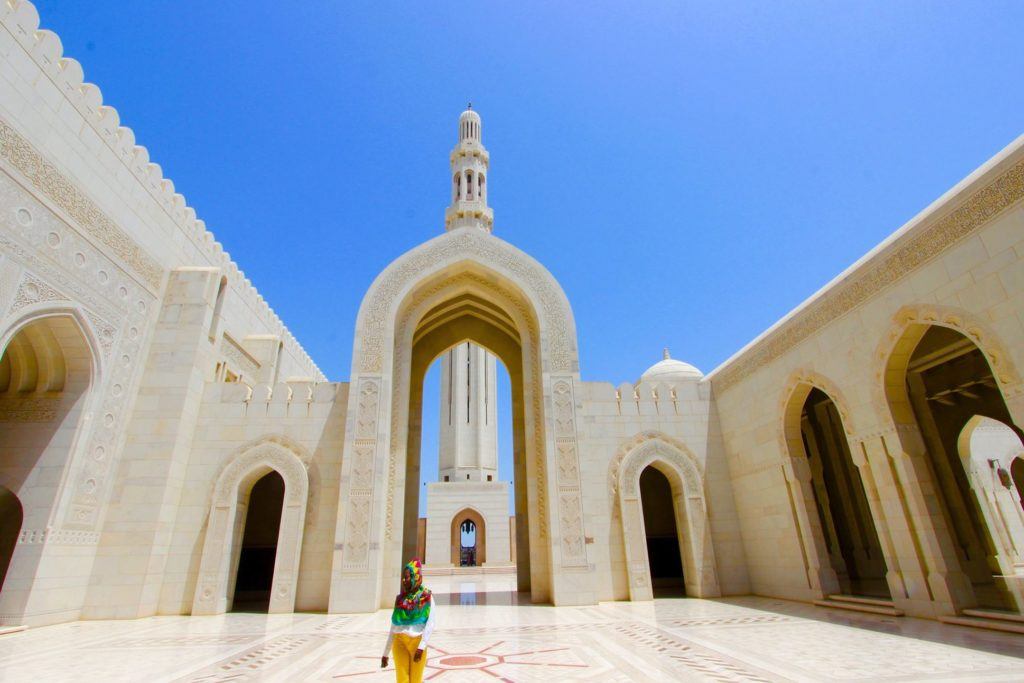 I hate that the Middle East has been stereotyped in the media as being this scary and violent place. I have travelled extensively in the region and have been overwhelmed by the hospitality and respect accorded to me by locals, even as a woman who often travels by herself. This picture is from my recent solo trip to Oman, where I visited the grandiose Sultan Qaboos Mosque in Muscat, the capital. The beauty of Oman's sights is only rivalled by the warmth of its people. There is nothing to fear here.
– Oneika from Oneika the Traveller
Kyrgyzstan
Travel to Kyrgyzstan because you might just find yourself in the jailoo (high summer pastures), staying in a yurt with a local family, and playing with a little boy and his pet dog while breakfast is being made over the fire. This is one of my happiest memories and a wonderful reminder that you don't need a shared language, faith, or age in order to connect with people. Sometimes all it takes is a smile and friendly pup to bring you together.
– Audrey from That Backpacker
Kyrgyzstan is a stunning mountainous country in Central Asia. One of the highlights of my visit was connecting with locals at the World Nomad Games – especially Zura. She warmly invited me into her yurt, where I learned through a translator she was an important figure in her village in the eastern province of Naryn. She holds degrees in law, medicine, and teaching, putting to rest the notion that just because she wore traditional dress that she led a traditional life.
We spent almost an hour together, sitting in her yurt, her patiently answering my questions as we sipped our tea. I soon learned her reason for wearing traditional dress which I won't soon forget: Young women can wear whatever they want to look beautiful. Older women can't. They have wrinkles and extra fat. They need to wear traditional clothing to help them look beautiful. At 64 both her inside and outside beauty shine.
– Laurel from Monkeys and Mountains
Egypt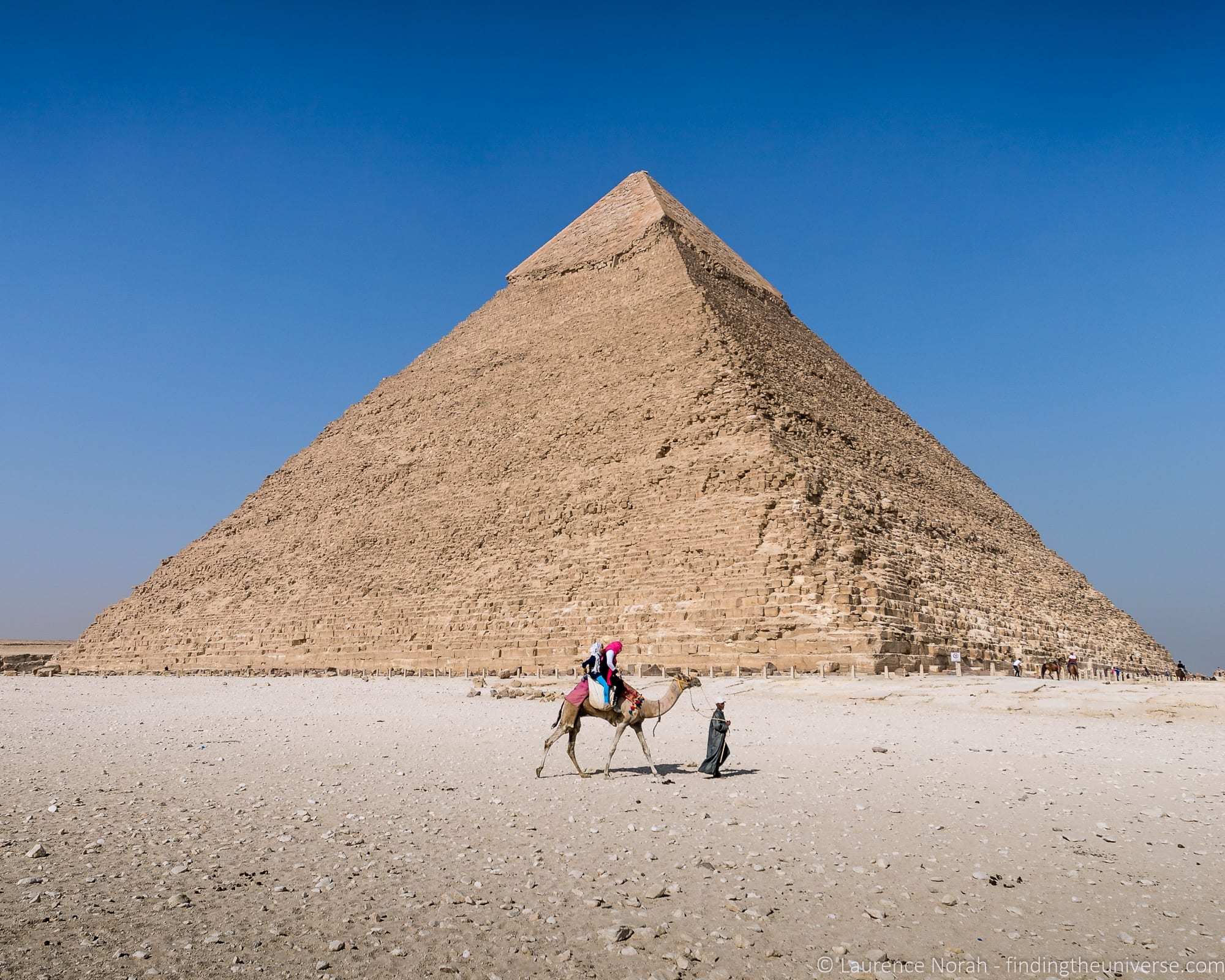 Egypt is one of those destinations that wows everyone with its history, culture, and unbelievable iconic monuments. Our visit to Egypt was wonderful, although it was a very sad to see how few tourists are currently visiting this beautiful country. For us that meant uncrowded attractions such as the incredible pyramids, but it is making life tough for the people who depend on tourism to survive. We had an amazing experience though, and would definitely recommend it to anyone who has always dreamed of seeing the pyramids or sailing along the Nile River.
– Jessica from Independent Travel Cats
Ethiopia
Ethiopia is a very religious country, a practice highly visible in the lifestyle, food, fashion, and culture of the people. One thing I noticed during my trip there is how proud Ethiopians are of their religious coexistence. Ethiopian Orthodox Christians, Muslims, Protestants, and other faiths have managed to practice freely and respect each other, which is one of the reasons why Ethiopia is so culturally rich and diverse. It is a place worth visiting.
– Norbert from GloboTreks
Pakistan
Despite many warnings from both the US government and from friends and family, I visited Pakistan in October 2016 to see the so-called terrorist hot spot. What I discovered was a nation of unparalleled beauty and immense human kindness. While the northern areas are gorgeous and relatively untouched, Lahore's Walled City is so full of history, striking Islamic architecture, and organized chaos that it stood out as one of the major highlights of my travels there. The noise and heat are overwhelming almost all day long, but ducking into the mosques and forts offers beautiful reprieve.
In the little over two weeks I spent there, I met numerous people who I now count among my friends, curious strangers who were excited to see a foreigner there, and many others who just wanted to snap photos with me. Since I've been home, I get messages almost daily from Pakistanis, thanking me for visiting and dispelling the myth that Pakistan is a dangerous Muslim country that should not be included in people's travel plans. I felt the complete opposite about it and cannot wait to return for further exploration.
– Megan from Meganotravels
The Maldives
When I decided to travel to the Maldives on a budget, I wasn't sure whether it would be either possible or enjoyable. Independent travel is very new to the Maldives — the government has only allowed access to the local islands for a little over five years — so it's one of the rare places in the world where the locals have met only a handful of Western tourists. It's also a strict Islamic country.
To my surprise, I discovered the Maldives was one of the few countries where I felt extremely safe traveling alone as a woman. While walking around the islands with my boyfriend, we would attract nothing but curious stares, but the moment I left my guesthouse alone, the local women would suddenly smile and approach me to say hello.
My favorite encounter was when a group of women motioned me over to where they were sat and generously pressed some Maldivian chocolate into my hand as a gift. This coconut, cinnamon, sugar, and jasmine blend was delicious and after telling them so, they handed me even more and continued to offer me some whenever I passed them on the island.
– Lauren from Never-Ending Footsteps
Uzbekistan
This is one of the madrassahs that make up the Registan in Samarkand – a major stop along the Silk Road. Uzbekistan is amazing for its history and has some of the best preserved mosques and madrassahs from that time. The people are also incredibly welcoming and friendly.
One of my best memories is from my time in Bukhara when I was trying to buy a SIM card for my phone. A store clerk explained the issues to me in English, drove me across the city to a different store that could sell cards to non-citizens, and then, when I still didn't have the right documentation, used his passport to buy and register the card for me. Then, when I mentioned I was trying to find a ride to the border the next day, he called a friend to drive me for half the price all of the taxi drivers quoted me. When I tried to thank him, he simply told me, "others have helped me when I have visited their countries, so it is up to me to help visitors to Uzbekistan."
– Katie Aune
United Arab Emirates
I traveled to the United Arab Emirates when I was five months pregnant, and had a wonderful experience. As an architecture lover, I couldn't get enough of the creative curves of the buildings. Everyone I met was incredibly friendly, and as a teacher, spending the day in a local school was a special treat. This photo was taken in the Sheikh Zayed Mosque in Abu Dhabi.
– Lillie from Around the World L
Morocco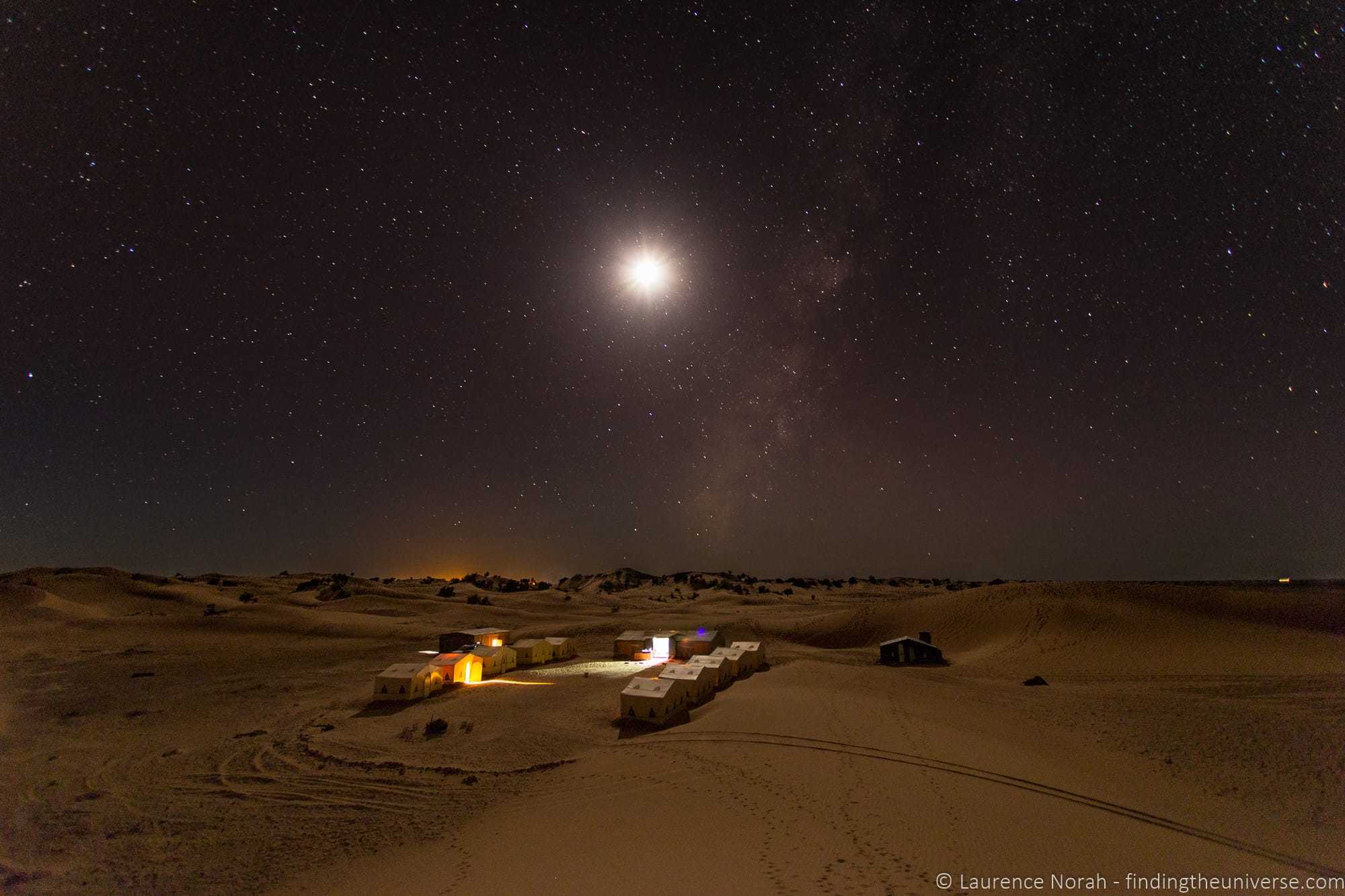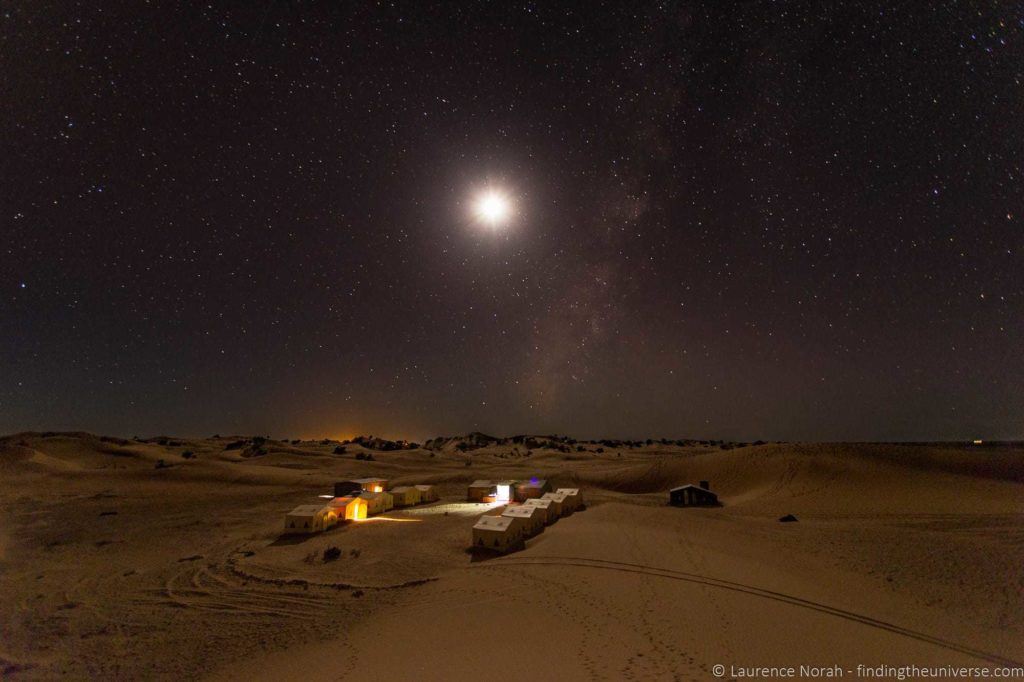 We loved exploring Morocco when we visited in 2015 – we found the people to be friendly and happy to see us. A real highlight was the time we spent out in the desert with the Berber tribes people, camping out under the stars, singing songs around the campfire, and enjoying desert hospitality (and endless mint tea!). A truly beautiful country, well worth visiting.
– Laurence from Finding the Universe
Tajikistan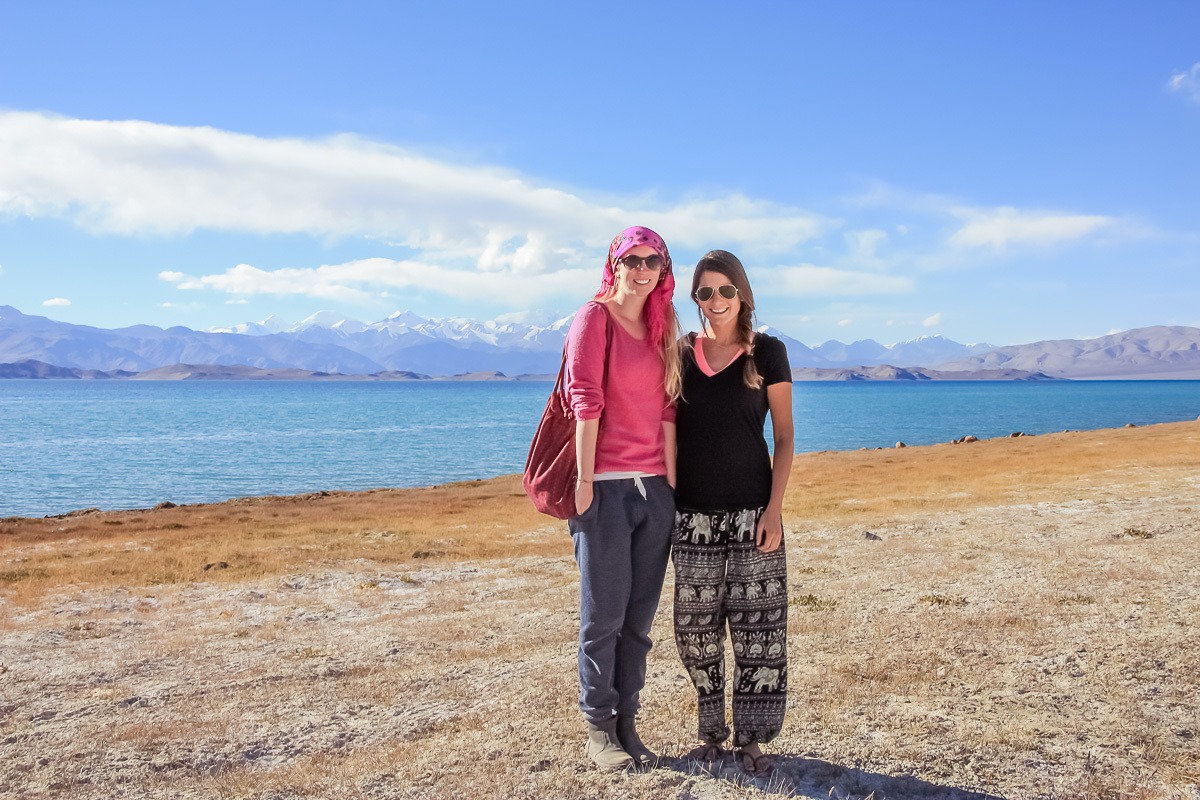 Tajikistan wasn't actually on my itinerary when I set off backpacking through Central Asia. But as soon as my friends and I arrived in Kyrgyzstan and started talking to other travelers, we knew we had to see Tajikistan for ourselves. It's crazy to think that I almost skipped it, because Tajikistan quickly became one of my favorite places, like ever.
The people were warm and welcoming – we hitchhiked and stayed with local families our entire time there. And those views! From the Pamir Highway to the Wakhan Valley bordering Afghanistan, Tajikistan has some of the most beautiful landscape I've seen. This photo is from Murghab, the highest town in Tajikistan (and the former Soviet Union) at nearly 12,000 feet!
– Silvia from Heart My Backpack
Palestine
When traveling in Israel, I knew I would absolutely visit the West Bank in the neighboring Palestinian Territories. Not only is it safe, accessible (aside from the routine checkpoint control) and full of areas of rich historical significance, it is essential to understanding the on-going conflict from both viewpoints. It's in the West that you will get to visit the (actually little) town of Bethlehem, site of the Nativity; the archaeological Jericho that dates back to 10,000 BC; the capital, Ramallah, which is a thriving city; and the contested Hebron, still divided into two zones of Israeli and Palestinian control.
Locals here welcome you and are happy to show you around, but it's important you also listen to their narrative. As I say in my post on traveling to Hebron, "the actions of extremists on both sides are in no way reflective of the people in both countries who go about their day-to-day lives while all this is going on." Travel soon makes you see that what the media reports is not so black and white.
– Becki from Borders of Adventure
Sudan
Visiting Sudan was a highlight of our cycling trip through Africa. The people of Sudan are known as the friendliest on the continent, and they lived up to expectations. While traveling through the Nubian Desert, people stopped to welcome us to their country. They offered us tea and water and everyone gave us a wave and smile. We will always remember the warm hearts of the people of Sudan and will forever be grateful for the hospitality they showed us each and every day.
– Dave and Deb from The Planet D
Now, am I advocating that you go and book vacations to all of these places tomorrow? Not exactly. But I am asking you to stop and think before you try to paint an entire region, religion, and people with the same brush.
The "Islamic World" is vast and diverse, just like the rest of the world. And it's beautiful in its complexities, as long as we make the effort to open our eyes.
What kind of stories do YOU have from traveling in these parts of the world?