Okay, so not ALL of New York City. The title for this post should really be "Eating My Way Through Little Italy and Chinatown in New York City with Ahoy! New York Food Tours." But that was a bit long to fit in the title slot…
On my most recent trip to NYC, I wanted to do more than just see the "usual" sights with my mom and sister. Yes, it was my sister's first time in the Big Apple, but I wanted to be sure that she saw more than Times Square and the Empire State Building.
So when Ahoy! invited us to take an NYC food tour through Little Italy and Chinatown, I knew we couldn't pass it up.
This comprehensive 3.5-hour tour is possibly one of the better walking tours I've ever taken. Not only did Ahoy! founder Alana keep us interested with relevant history and fun facts throughout the tour, but she also treated us to some of the best food that each neighborhood has to offer. This part of New York City is Alana's passion, and that shines through when you're with her.
So what did we do? What did we see? And, most importantly, what did we eat?? Read on to find out.
We began our tour in Little Italy, where Alana first filled us in on Italian immigration to New York City, and then pointed out a few restaurants to try — and a few to avoid. Today, very few true Italians call this neighborhood home, but there's still plenty of authentic food to be found if you know where to look.
Alleva Dairy
188 Grand St.
Our first stop in Little Italy was at Alleva Dairy, the oldest Italian cheese store in America. As soon as you pass through its doors (which have served this neighborhood for more than 100 years), you are assaulted by the delicious smells of fresh cheese and cured meats. Here we sampled some homemade mozzarella cheese and some prosciutto from Italy's Parma region. The salty meat combined with a big dollop of unsalted cheese was like heaven on my tongue.
Di Palo's Fine Foods
200 Grand St.
Next up was another cheese shop. Like Alleva, Di Palo's has been run by the same family for about 5 generations, and has been a fixture in Little Italy for more than 100 years. Here we sampled two separate cheeses — a piave (a cow's milk cheese) and a pecorino (a sheep's milk cheese). The piave was sharp, while the pecorino was creamier. I preferred the sheep's cheese — and I'm blaming it on having traveled through Eastern Europe this summer, where fresh sheep/goat cheese is a dietary staple.
Grand Appetito
197 Grand St.
You can't talk about Italy without talking about pizza. In a departure from the usual tour route, Alana next took us to a brand new establishment in Little Italy — Grand Appetito — to prove that the neighborhood is still evolving. The owner of this place owns a restaurant in Palermo, Italy, and wanted to bring his style of pizza to Little Italy. The mozzarella is made fresh daily, and the simple pie we shared was crispy and delicious.
Ferrara Bakery & Cafe
195 Grand St.
Our last stop in Little Italy was at Ferrara's for one of its famous cannolis — a Sicilian dessert consisting of a crispy tube filled with ricotta cheese and chocolate chips. Ferrara's is world famous for its flaky cannoli and other Italian pastries, and I could have easily ordered one of everything in the massive display case.
From Little Italy, it was a short walk to nearby Chinatown. Most people visit this neighborhood for the cheap shopping, but it's also one of the best places in New York City to go for an affordable meal. After describing tenement housing and Chinese migration to NYC to us, Alana had us shift gears and treat our tastebuds to slightly different fare.
Pongrsi Thai Restaurant
106 Bayard St.
Admittedly not Chinese, our first stop in Chinatown was nonetheless worth the stop. Pongrsi is the oldest family-run Thai restaurant in NYC (this location has been here for over 40 years), and it was here that we enjoyed our largest tasting of the day. Served up family-style, we tried pad see yu and chicken prah ramm — both colorful and delicious.
Tasty Dumpling
54 Mulberry St.
From Pongrsi, we headed over to Columbus Park, which used to be part of the city's infamous "Five Points." Today, the park is usually full of kids playing soccer, people practicing tai chi, and even some Chinese opera performers. We all sat in the park while Alana popped across the street to get us some pork dumplings from Tasty Dumpling to sample. Doused in a bit of vinegar sauce, the dumplings were a perfect snack.
Nom Wah Tea Parlor
13 Doyers St.
Our last stop of the tour was at the Nom Wah Tea Parlor, the oldest dim sum restaurant in Chinatown. Here we tried a traditional egg roll — made with real egg! — as Alana told us why Doyer Street used to be known as "the Bloody Angle" (it has to do with Tong gang violence back in the early 1900s that made one particular street corner one of the most violent in U.S. history).
All in all, the tour was great — it was a good balance of walking, talking, and eating, and I would recommend it to anyone who would like to experience these neighborhoods more in-depth. You get good value for your money, too; with so many tastings, I didn't really need to eat for the rest of the afternoon!
If You Go…
Here's what you should know about taking an NYC food tour with @AhoyNewYork:
Tours run daily at 10:30 a.m. (you meet in Chinatown on Canal St.)
Tours last 3-3.5 hours
Tours cost $49 USD per person (price includes all tastings)
Tours are limited to 12 people
Tours run in any weather
——
Would you consider a tour like this in NYC?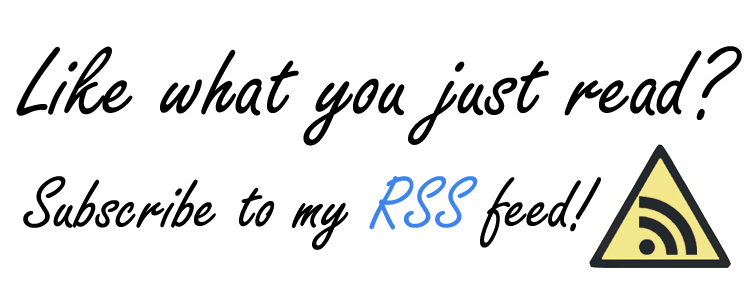 *Note: I did receive 2 complimentary tickets from Ahoy!, but, as always, all opinions are my own.