The "clip-clop" of horses' hooves isn't exactly the sound one expects to hear with frequency in a big city in 2013. But it's exactly what you'll hear — and often — in Charleston, South Carolina.
Charleston is almost exactly what I picture when I think of the "Old South." Colorful old homes, tall church steeples, wide tree-lined streets, Spanish moss fluttering in the breeze… And then there's the history. Dating back to the late 1600s, Charleston has been around quite a while as far as American cities go. It survived the American Revolution and the Civil War, suffered countless major fires, and yet is still a beautiful and friendly city today.
And the best way to learn more about Charleston and its history? By taking a carriage tour.
Horse- and mule-drawn carriage tours are big business in Charleston, with a handful of companies offering rides around the city's most historical corners. With only one day in Charleston, my sister and I decided a carriage tour would be the perfect way to see the highlights of the city.
We decided on Palmetto Carriage — the oldest carriage tour operator in Charleston. This company uses mostly mules instead of horses to pull its carriages, claiming that mules are stronger, smarter, and more heat-tolerant than horses, making them perfect navigators of Charleston's streets. Plus, they're kind of adorable with their gigantic ears.
Like I said before, carriage tours are big business in Charleston. Meaning that the tours — and their operators — are carefully regulated. There can only be 20 carriages out on the roads of Charleston at any one time, and these carriages must be divided between 3 sections of the city's historic district. Each carriage is assigned one of 3 routes by a lottery system at the beginning of each tour, meaning that you have no idea what part of the city you'll be seeing beforehand.
Our carriage was assigned the 3rd route through the largest part of the historic district — an assignment our guide Forrest ("no relation to Gump," he told us) was pleased with, since it meant less traffic and more freedom for him and our mule team.
We spent an hour clopping down the streets of historic Charleston, learning about the homes, churches, and even plants that we passed. Forrest knew his stuff (all carriage guides go through a rigorous training process) and I actually learned more than I expected to.
For example, we learned about the big porches ("piazzas") found on most colonial-era homes, which existed to help keep the house (and its residents) cool during Charleston's hot and humid summers. Most of these porches were reached by passing through a "privacy door" — if this door was closed, a man was not permitted to enter, since it usually meant that a lady was on the porch exposing her ankles or something equally as scandalous.
Forrest also told us about one of the colors spotted on quite a few Charleston homes — a light blue color he referred to as "haint blue." The term "haint" comes from the Gullah-Geechee culture (AKA the West African slaves who were brought to this part of the South) and translates to "haunt." It was believed that this color would keep restless, unfriendly spirits at bay (tricking them into thinking it was water, since spirits cannot cross water), and was often used around windows and doors, as well as on ceilings. It used to be mostly slave quarters that would carry haint blue, but today the color can be found all over the South. It may actually have a more practical use, too — the blue tricks birds and insects into thinking it's the sky, and will often dissuade them from building nests.
Riding around Charleston in a carriage — despite the ridiculous heat — did indeed turn out to be a great way to learn a lot about the city without too much effort.
The only complaint that I had was that, since you have no idea which tour route your carriage will get assigned, you might not get to see the parts of the city you were really hoping to. For example, I really wanted to see Charleston's famous "rainbow row" (literally just a stretch of colorful buildings on East Bay Street), but our assigned route did not go that way.
The good news is that most of the "must-see" bits of Charleston are within walking distance (my sister and I just walked down to Rainbow Row on our own), but this is something to be aware of before you book a carriage tour.
At the end of the day, though, I'm really glad we did this.
If You Go…
Who: Palmetto Carriage
Where: The Big Red Barn on Guignard Street, not far from the Market
When: Tours leave every 15 minutes or so during the summer
Length: 1-hour
Price: $22 per adult
Book ahead? You CAN book tickets ahead, and it's not a bad idea during the busy summer months. If not, though, you can book when you get there, but could wait a while before getting on a carriage (we waited nearly an hour; luckily the Market is nearby!).
Why: Palmetto is cool because they use mostly mules. I also appreciate that they take care of their animals — each one can only "work" 8 hours per day, and their temperatures are taken after every tour to make sure they aren't overheated.
Bonus: If you book tickets ahead, you can also get 4 hours worth of free parking in Palmetto's lot. This is great if you want to spend some time exploring downtown Charleston on foot before or after your carriage tour.
——
Is a carriage tour something YOU would do in Charleston?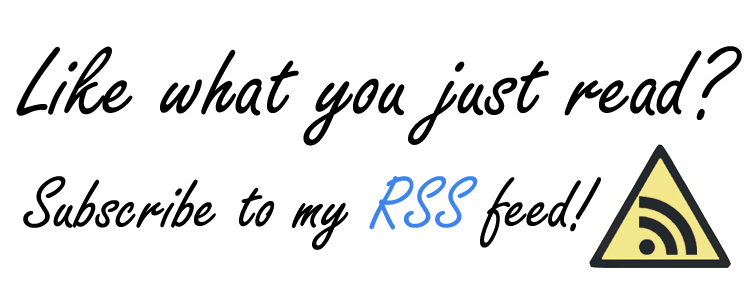 *Note: Our carriage tour was compliments of Palmetto Carriage. As always, though, my opinions and obsessions with colorful buildings are completely my own.