Some posts on this site contain affiliate links, meaning if you book or buy something through one of these links, I may earn a small commission. Read the full disclosure policy
here
.
---
In the past handful of years, I've managed to visit the United Kingdom a grand total of 5 times. It's officially the country (outside of North America) that I've visited the most.
I've spent time in quite a few cities in the good ol' UK, from Edinburgh to Glasgow to Belfast to London to Oxford to Chester to Liverpool. But somehow I'd never managed to visit York.
Kind of crazy, considering that every single person I know who's been to York just raves about it.
So when I was planning my mom's "When I'm 64 Tour" around the UK, I knew I wanted to include at least one day in York.
As it turns out, you can actually see a lot in just 24 hours in York.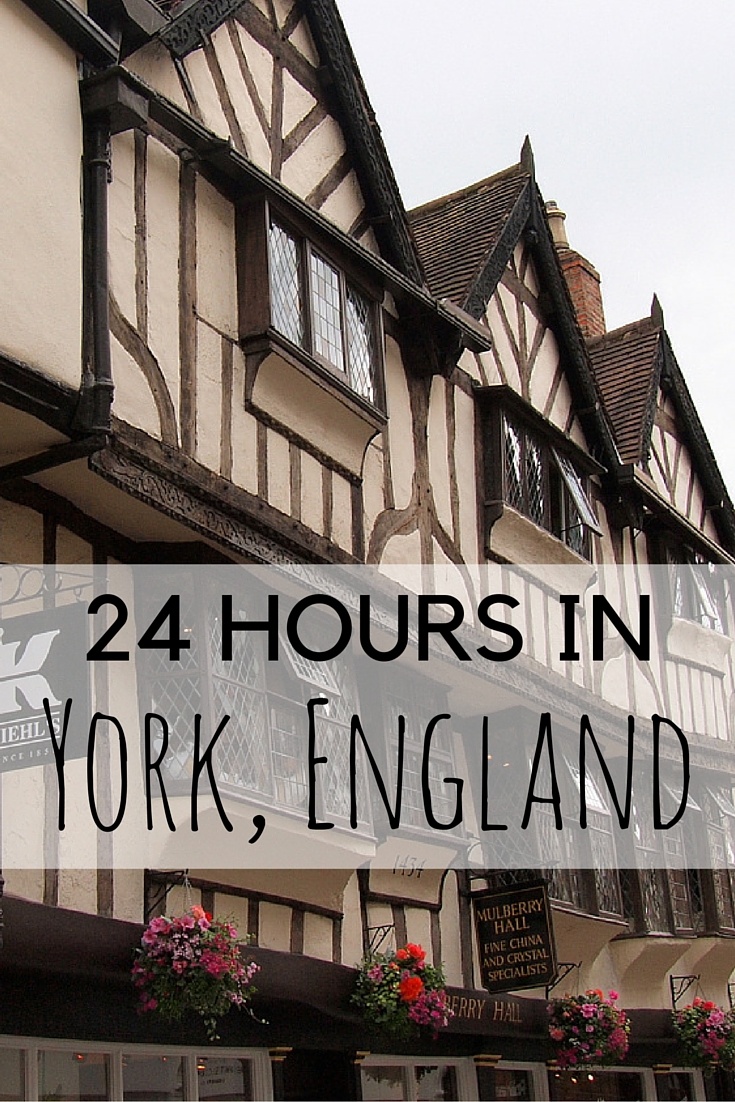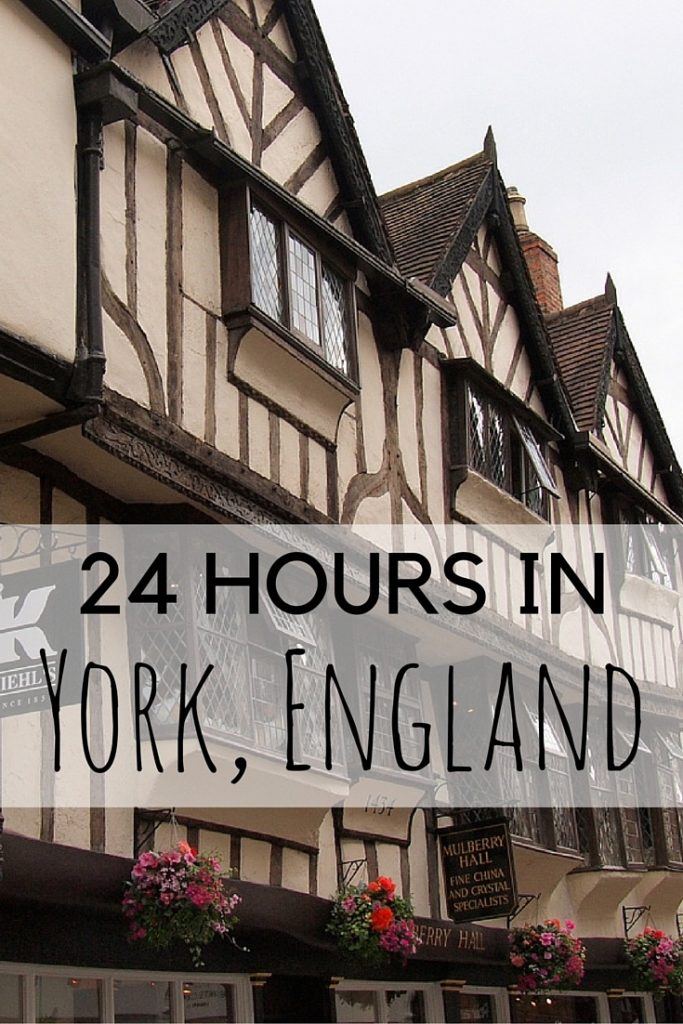 Here's my guide to York for the first-time visitor:
What to see in York
YORK MINSTER
The number one attraction in York is undoubtedly York Minster, the towering gothic cathedral that can be seen from many points in town. The church – full name "The Cathedral and Metropolitical Church of Saint Peter in York" – is one of the largest gothic cathedrals in Northern Europe.
The current gothic construction dates back to the 1200s, though there's been a church on this site since at least 627. Visiting this site, then, is kind of a must, even if you aren't that religious.
My mom and I spent some time gawking at the architecture inside the main nave, transepts, and the chapter house. We listened to the famous York Minster choir preparing for their evensong. And then my mom headed down to the historical display in the church's undercroft while I climbed up the 275 steps leading to the top of the central tower.
From atop York Minster, you can see all of York and beyond. The ascent up the tower's steep, winding steps isn't easy (and definitely not for the claustrophobic), but the view is SO worth it.
Even on an overcast day, I could appreciate how pretty York is from this vantage point.
THE SHAMBLES
York's history dates back for centuries – millennia, even. It was founded in 71 AD by the Romans, and has been a major trade city ever since. Strolling through the city's old center is a must, but my favorite part was the Shambles.
This short, narrow street has timber-framed buildings that lean over the street and make you feel like you've walked into a scene from Harry Potter.
This once would have been where you would go to buy fresh meat in York. Today, though, the Shambles is lined with restaurants, pubs, shops, tea rooms, and more.
GO ON A GHOST TOUR
With so much history, York also has a lot of ghosts. Or, so they tell me. If you take a stroll through the old city center and Shambles in the later afternoon/early evening, you're guaranteed to see at least 2 or 3 people dressed in gravedigger outfits passing out pamphlets for ghost tours.
There are several nighttime walking tours of York to pick from, but since it was a little drizzly my mom and I decided to buy a ticket for the Ghost Bus. It's a mixture of ghost tour and comedy show, which takes place aboard an old routemaster bus painted midnight black. We learned about the history of York as we drove around the city and got made fun of by our conductor/tour guide.
Was it scary? No. Was it entertaining? You bet.
Where to eat in York
I'm by no means a foodie and will never pretend to be, but I got a recommendation from a friend from York and decided to take him up on it. He said we HAD to stop in at Bettys Cafe and Tea Rooms for tea at the very least.
This Yorkshire staple was opened in 1936 by Frederick Belmont, who, after being inspired after traveling on the maiden voyage of the Queen Mary, had the interior of the tea rooms designed to resemble a luxury ocean liner.
The cafe in St. Helen's Square is almost always packed, but we decided it was worth it to wait in line for 15 minutes for a table. We ended up having lunch – and delicious desserts off the treat trolley!
If you want to have afternoon tea here, you should probably book in advance.
Where to stay in York
There are actually quite a few hotels in York. However, my mom and I managed to visit multiple UK cities when special events were going on during this trip. For example, the York Races were happening on the day we arrived, meaning packed trains, long taxi queues, and absolutely booked up hotels. When I went to start looking for accommodation 3 months before our trip, every single hotel in town was already sold out.
We ended up booking an apartment through Airbnb instead (get some free Airbnb credit here!), which worked for us.
But if you're more of a hotel type, here are the ones we would have checked out if they hadn't been booked solid:
How to get to York
York is well-connected to most other major cities in the UK by train. The train station is within walking distance of the main part of town (and taxi rides are short and affordable). We came in on the train from Edinburgh and left on the train to head to Liverpool – I highly recommend train travel in the UK!
My best tip is to book your tickets in advance. You can usually buy train tickets up to 12 weeks in advance, and the sooner you buy your tickets, the more you save. We paid less than 15 GBP each for most of our tickets by booking 2 months in advance – definitely a deal!
The best tours in York
We only had 24 hours to explore York, but if you have more time to spend, here are some more tours worth checking out:
READ NEXT: The Adorable Town of Beverley, England
Have you ever been to York? What else would you suggest doing there?