Some posts on this site contain affiliate links, meaning if you book or buy something through one of these links, I may earn a small commission. Read the full disclosure policy
here
.
---
There's really no denying it — Hawaii has some pretty fantastically beautiful beaches.
Whether it's white sand, black sand, pink sand, or no sand at all that you're craving, Hawaii probably has a beach for you somewhere.
During my week in Hawaii, I visited at least one beach every day. Sometimes multiple beaches in one day. But, I guess when a state is made up of islands that boast gorgeous coastlines, generally it means that there are a lot of nice beaches to look at and visit.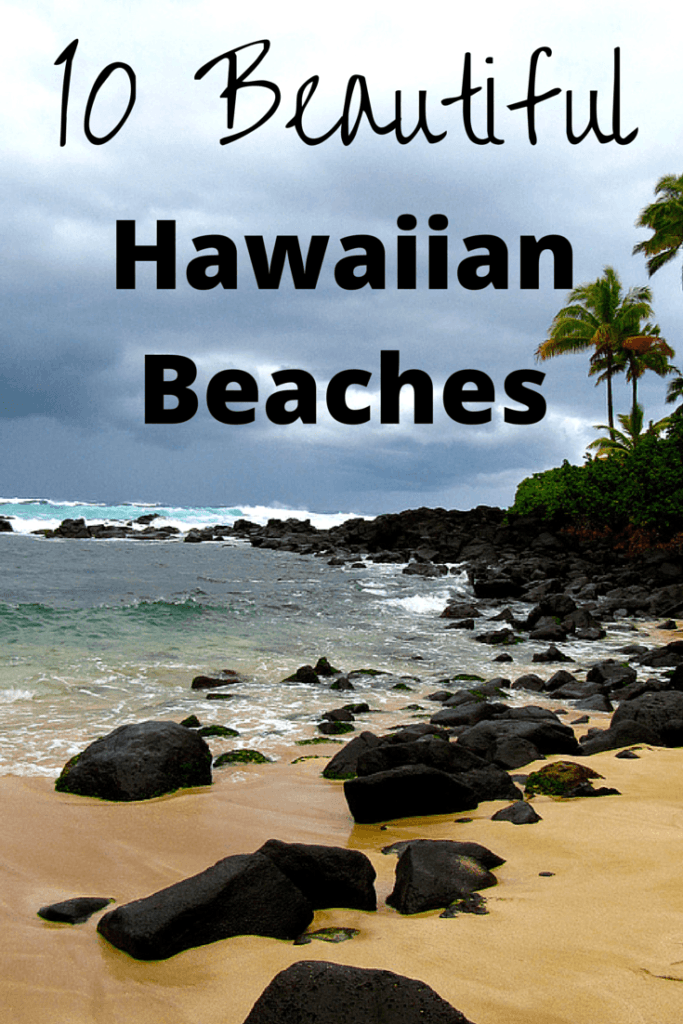 I only had the chance to explore the island of Oahu on this trip. But Oahu certainly isn't lacking when it comes to picture-perfect beaches. Whether it's the crowded yet full-of-character Waikiki Beach in Honolulu, or the more remote surf beaches of North Shore, there's a beach for all tastes and interests — and most of them public, too.
So, here are 10 of the beautiful Oahu beaches I had the chance to visit on my trip:
South Shore
Waikiki Beach
Perhaps Hawaii's most famous beach, Waikiki Beach is located in between the Punchbowl and Diamond Head, and features an abundance of hotels and resorts on its shore. The beach itself is made up of a fine, white, powdery sand, and is usually full of people — mostly tourists — on any given sunny afternoon.
You can rent everything from beach chairs to surf boards here, and many sunset and sailboat cruises leave from Waikiki. Half the beach is reserved for surfers, and Waikiki's long, rolling waves are ideal for beginner surfers and bodyboarders.
Diamond Head Beach
Located at the base of (you guessed it) Diamond Head crater, Diamond Head Beach is pretty, yet also pretty dangerous. It's popular with surfers, but you have to be careful that you aren't dashed upon the rocks or bashed into the cliffs.
Hanauma Bay
The popular snorkeling beach at Hanauma Bay is one of Oahu's most popular tourist attractions. And, just simply looking out over the bay from the car park lookout, it's easy to understand why.
The horseshoe-shaped bay was formed long ago by a volcanic explosion. These days, a coral reef thrives close to shore in shallow waters, making it ideal for snorkeling with everything from tropical fish to green sea turtles.
The bay is actually designated a nature preserve, and so requires an entrance fee and a strict adherence to rules (such as not harassing or feeding the marine life). But it's definitely worth a visit.
Halona Blowhole/Eternity Beach
The Halona Blowhole is a rock formation which can turn into somewhat of a mini geyser when the seas are rough and the wind is blowing. The rocks have formed into a curved chute of sorts, and, when water is forced into the chute, it is forced up out of the "blowhole," much like water is forced out of a whale's blowhole when it surfaces for air.
To the right of the blowhole is a spot called Eternity Bay, or Halona Cove. Close to shore, it seemed quite calm, and people were taking scuba lessons in it when I was there. We decided to visit Globo Surf, and get some sucba gear and went, further out to the blue-green water crashed spectacularly onto cliffs and sharp rocks.
Sandy Beach
Nearby the blowhole lies Sandy Beach. It sounds nice and relaxing, but it's actually a pretty dangerous spot. Here at Sandy Beach, the waves break very close to or right on the shore. This makes it very popular with bodyboarders (it's President Obama's favorite bodyboarding beach), but also means there can be some mean rip currents. More people are injured each year at Sandy Beach than at any other beach in Hawaii.
East Shore
Kaneohe coast
If you drive along Oahu's coast near the city of Kaneohe, you'll be greeted by beach park after beach park — seemingly around every corner. The coast is stunning, with mountains on one side, and the Pacific Ocean on the other.
Laie Point
Not exactly a beach, perse, but Laie Point still warrants a stop if you're headed up to North Shore. From here, you can see a lot of the coast, as well as a cool hole-in-the-rock formation not far off shore.
North Shore
Sunset Beach
Perhaps one of Oahu's most popular surf beaches, Sunset Beach boasts kool-aid-blue water, curved palm trees, rich tan-colored sand, and some huge waves during the winter months. Really, what's not to love?
I missed the truly big waves that North Shore sees in December and January (when the big surf competitions are held), but Sunset Beach still put on quite a show for me in February.
On my second (and sunnier) visit to this beach, a paddle-board surfing competition was in full swing.
But, a word of warning — the pounding surf may look and sound cool, but, if you don't know what you're doing, don't get near the water!
Waimea Bay
Another important beach when it comes to surfing is Waimea Bay. Waimea Beach plays host to some huge waves, too, and is home to the Quiksilver Big Wave Invitational. The contest has only been held 7 times in the past 20 or so years, however, because one condition is that the waves must be more than 20 feet high. The most recent one was held in December 2009, when swells of 30-50 feet pounded Waimea… yikes!
In the calmer summer months, Waimea is popular with swimmers and those brave enough to go cliff jumping off Jump Rock.
And, Waimea gets extra points for starring in the TV show "Lost" as the beach where Oceanic Flight 815 crashed on an unknown island.
Laniakea Beach
I didn't actually spend much time at all at Laniakea Beach, which is a pity, because it was beautiful. But I was there long enough to get up close and personal with a green sea turtle (or honu).
Laniakea Beach is said to be great for turtle sightings, with at least one or two coming ashore daily amidst the tourists and surfers. Because of this, it's often referred to as "Turtle Beach." So, if you really want to see/swim/snorkel with honu, this is the spot to go!
This, of course, is by no means an all-inclusive list. Hawaii is littered with amazing beaches — some popular and others hidden gems. Each one has its own unique features, though, so it's worth visiting as many as possible.
Have you been to Oahu? If so, which was your favorite beach that you visited?
Here are some resources to help you plan your trip to Oahu: