Some posts on this site contain affiliate links, meaning if you book or buy something through one of these links, I may earn a small commission. Read the full disclosure policy
here
.
---
The travel blogging community reminds me a lot of the swing dancing community back in my hometown.
Okay, okay – I realize that comparing travel blogging to swing dancing seems a bit incongruous. But hear me out.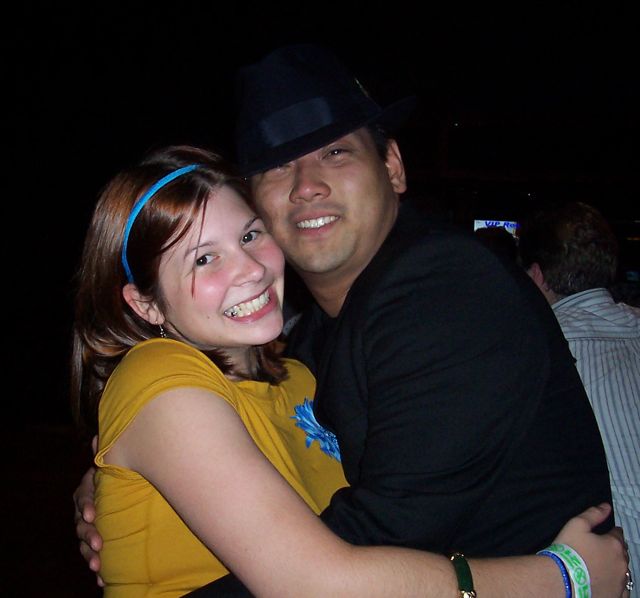 The first time I went swing dancing, I had no clue what I was doing. I didn't know any of the steps. I wasn't too familiar with the music. And I only knew one other person there. But, within those first introductory hours, I realized that it didn't matter. Nobody cared if I could execute a perfect pretzel turn, or if I could perform amazing aerial tricks with my partner. Most of them were just excited to see a new face, and eager to get a newcomer hooked on swing.
To put it simply, I felt very welcome.
The travel blogging community is very similar, I've found. Instead of intense competition for a dance partner (or readership), most travel bloggers are extremely supportive of one another. They don't care if you don't have the right shoes (or blogging platform). They could care less if you're unfamiliar with the music (or Twitter). And aerial tricks (or SEO skillz) are the last things they'll be judging you for.
The travel blogging community is awesome. It's full of friendly, helpful bloggers who genuinely do want to see others evolve and succeed with their blogs and in their travels.
This was proven to me last week when I wrote a post about the frustrations of travel blogging. All of us newcomers go through it at some point — that helpless, disheartened feeling we sometimes get when it seems like nothing we do is right, or that no one is out there paying attention.
But the travel blogging community is paying attention.
The outpouring of support, feedback, and "I know exactly what you mean" comments on that post proved to me, once again, that the travel blogging community is more than just a group of people who happen to be doing the same thing at the same time. Just like those strangers who welcomed me into the swing dancing fold, travel bloggers like to support one another, too.
Here are five reasons why the travel blogging community rocks:
(Nearly) everyone is supportive. Have a new blog post or Facebook page? More likely than not someone else from the travel community will Tweet it, Stumble it, or leave you their two cents in a comment. Travel bloggers are very reciprocal when it comes to things like follows on Twitter and comments on blogs, and can make you feel welcome right away. Once you've settled in, they'll probably even console you when you've had a bad day or a rough travel experience. Travel bloggers get around, and many truly can relate to just about any crazy experience you throw at them. And, even if they can't, they'll probably still send their sympathies your way.
People are willing to share what they know. Like I just said, travel bloggers are a smart, well-traveled bunch. If you're heading to a new destination or just have a question, throwing up a quick Tweet or blog post will likely net you some great suggestions. Travel bloggers in general are eager to share what they know, even if it's about their favorite best-kept secret in a destination, or tips on how to get great deals or amazing accommodation.
They become part of your audience. Reaching out to other bloggers is a great way to build an initial audience, while at the same time getting to know some new people. Regularly reading and commenting on a handful of your favorite blogs will often lead to what I like to call

blogger bonding

. You get to know the authors through their writing, and they (being awsome travel bloggers) will often mosey on over to your blog to do the same. While it's unwise to solely rely on other bloggers when it comes to your readership, you don't want to count them out. Often, they can give you insight on a topic or destination that you may not have encountered otherwise, simply because they've been there.
Other bloggers can serve as inspiration. There are some great bloggers out there doing some great things — volunteering, traveling with their families, making documentaries, and just enjoying life to the fullest. I don't care how long you've been blogging — if you've done something amazing and can write about it in an engaging way, you've won my adoration. I've added so many things to my bucket list simply from reading about other peoples' adventures. And when it comes to the bloggers who have made travel their careers? Well, if that's not inspiration, I don't know what is.
Real friendships can be forged. When you dive so deeply into a community, it's almost impossible to emerge without having formed some bonds. Blogger bonding can translate into real friendships. And it doesn't have to stay confined to the cyber world, either. Countless travel bloggers have met up with their peers while on the road, having real-life adventures together and making some wicked memories.
Entering into such a sprawling, close-knit group can seem daunting at first. But just as I melted into the swing dancing community back home, I feel like I'm being accepted into the crazy, wonderful travel blogging community, as well.
And it's awesome.
If you're a travel blogger, have your experiences with the community been similar? Share your thoughts!