Some posts on this site contain affiliate links, meaning if you book or buy something through one of these links, I may earn a small commission. Read the full disclosure policy
here
.
---
One of the things I love most about traveling is the ability to learn things on every trip – and sometimes the biggest thing I learn is how many underrated places there are out there.
When it comes to underrated places in the United States, I think the state of West Virginia definitely fits the bill.
This little state covers less than 25,000 square miles and has a population just over 1.7 million. It doesn't really have a major airport, and is often a pass-through state for people traveling from north to south.
(Fun fact: West Virginia was formed as a state during the Civil War, when it seceded from Virginia and became a literal border state between the Union and the Confederacy.)
But West Virginia deserves to be more than just a pass-through state!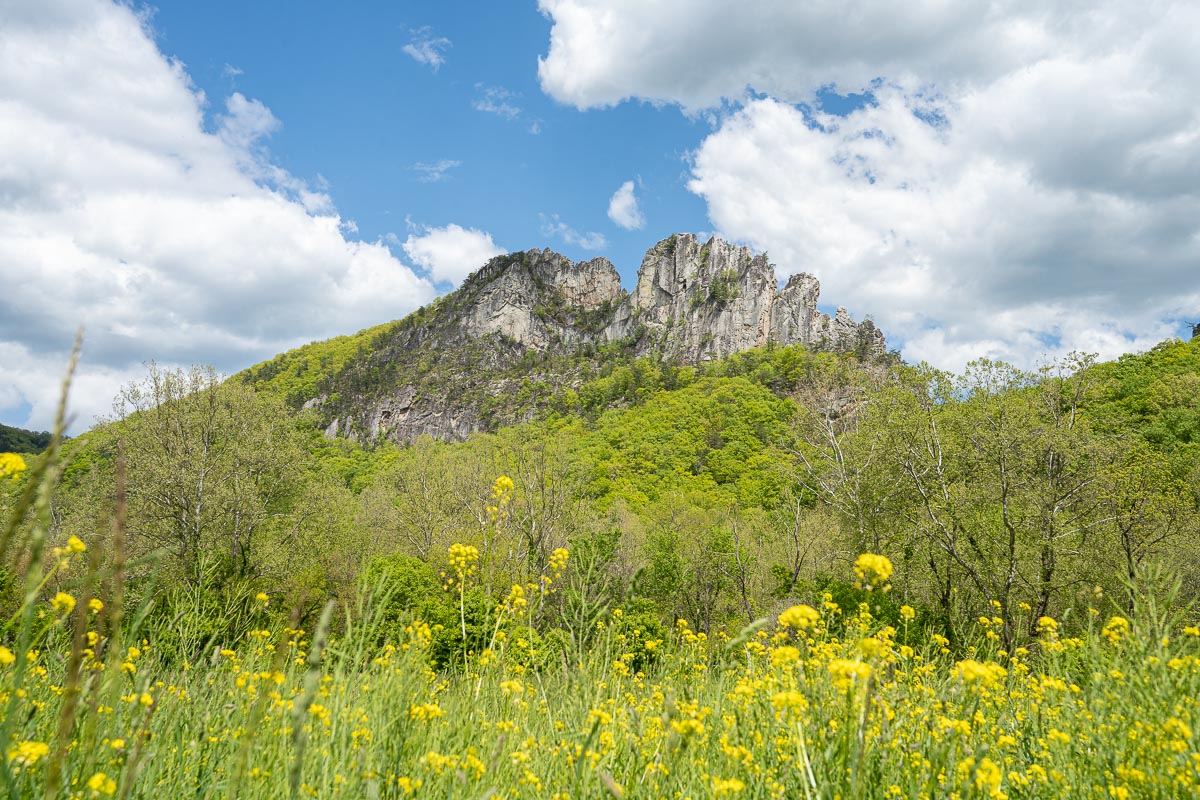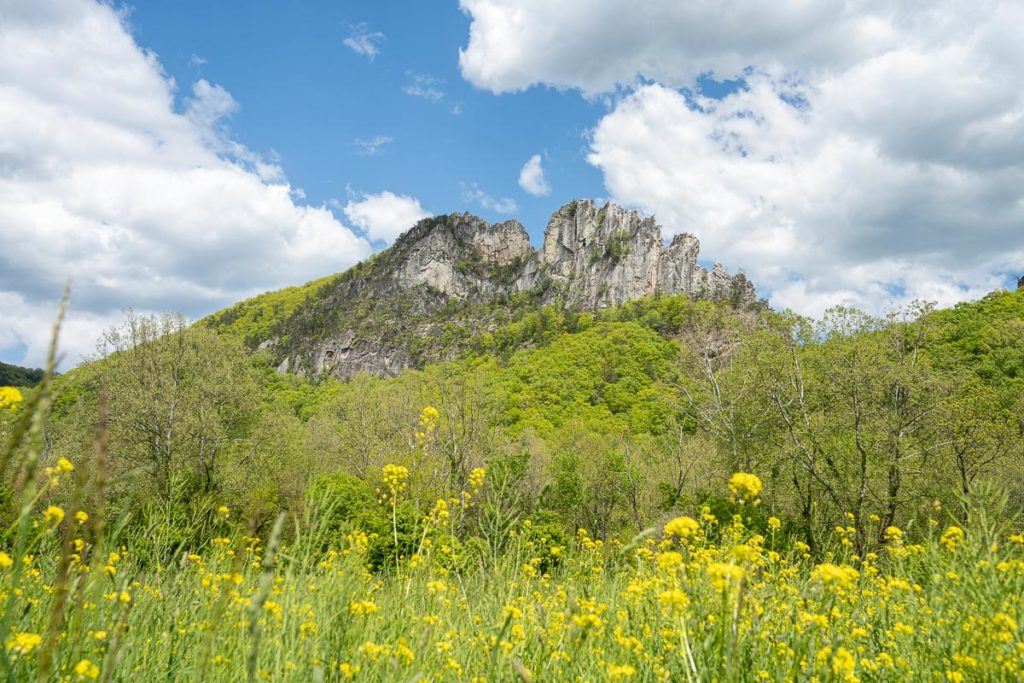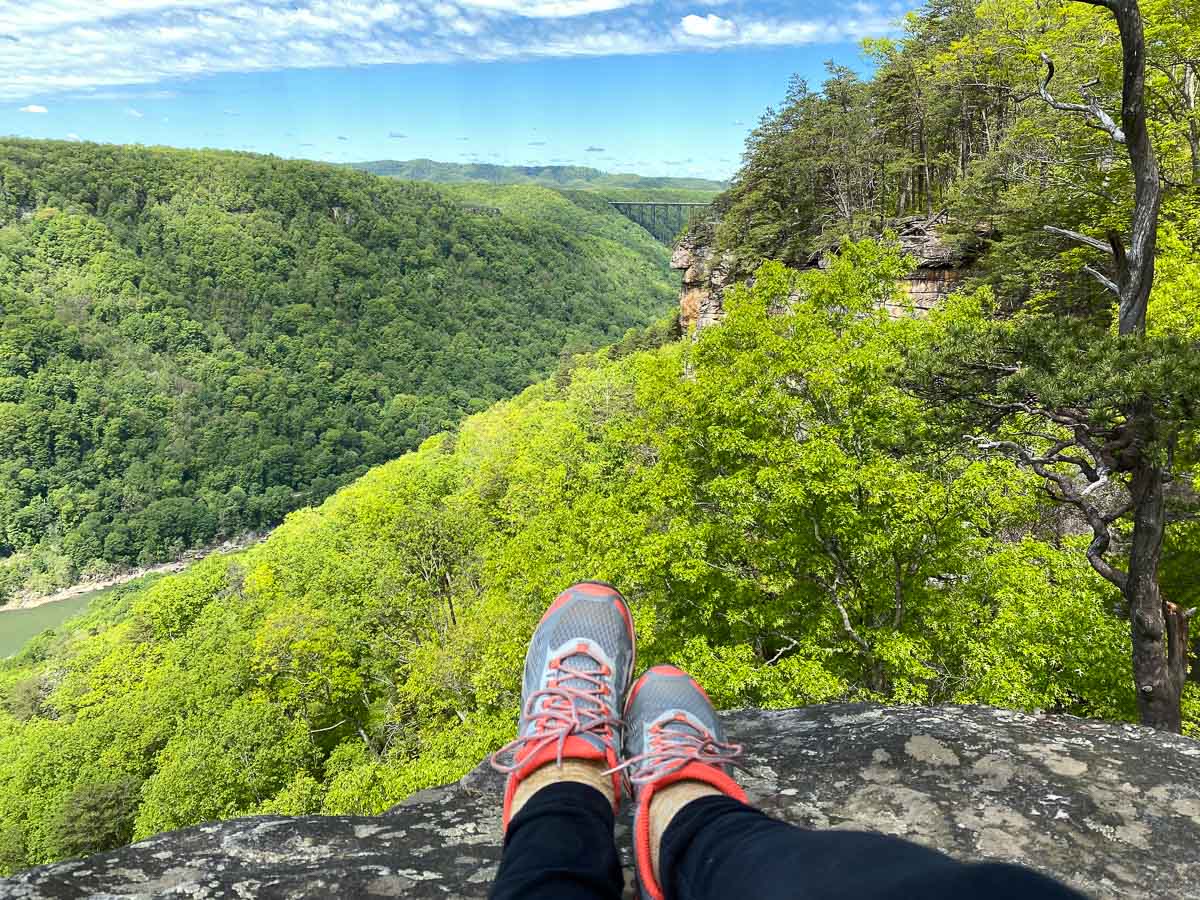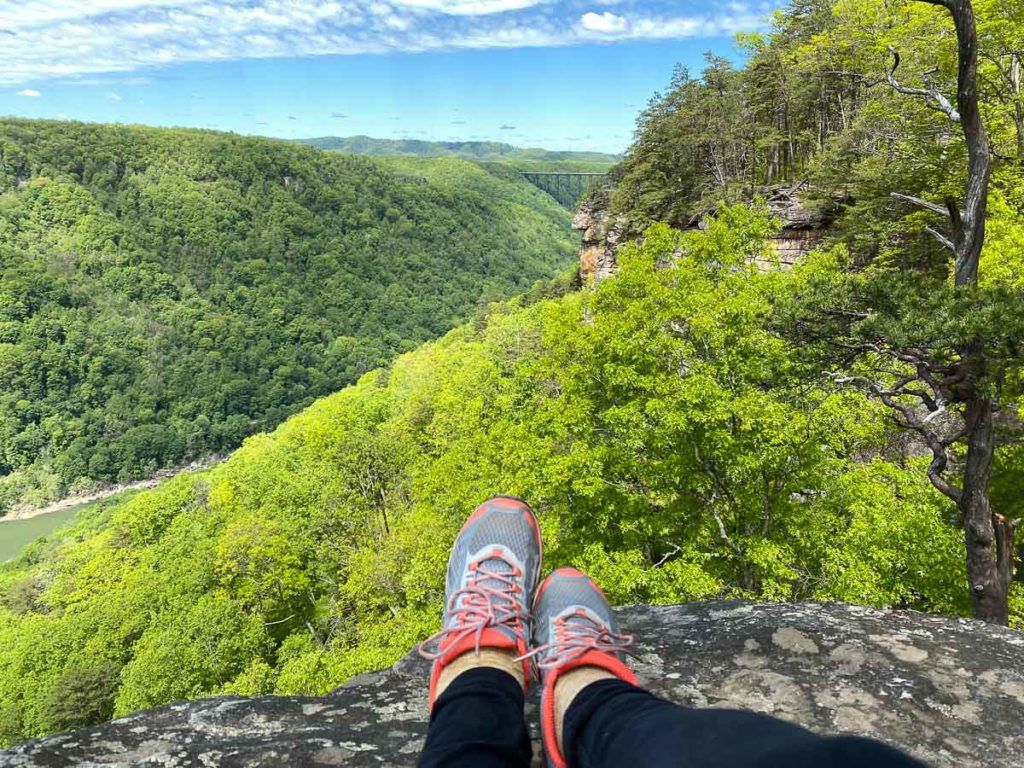 With lots of open space and history and outdoor activities to enjoy, West Virginia is a great destination on its own, as my husband Elliot and I recently discovered on a West Virginia road trip.
The best time of year for a West Virginia road trip
The great thing about planning a West Virginia road trip is that you don't need a ton of time to really get a feel for the state since it's relatively small (10th smallest in the country, in fact).
Unlike some other states where seven days might only allow you to scratch the surface, you really can see a good deal of West Virginia in just a week.
Since this itinerary focuses heavily on outdoor activities, I think the best time of year to visit is between May and October.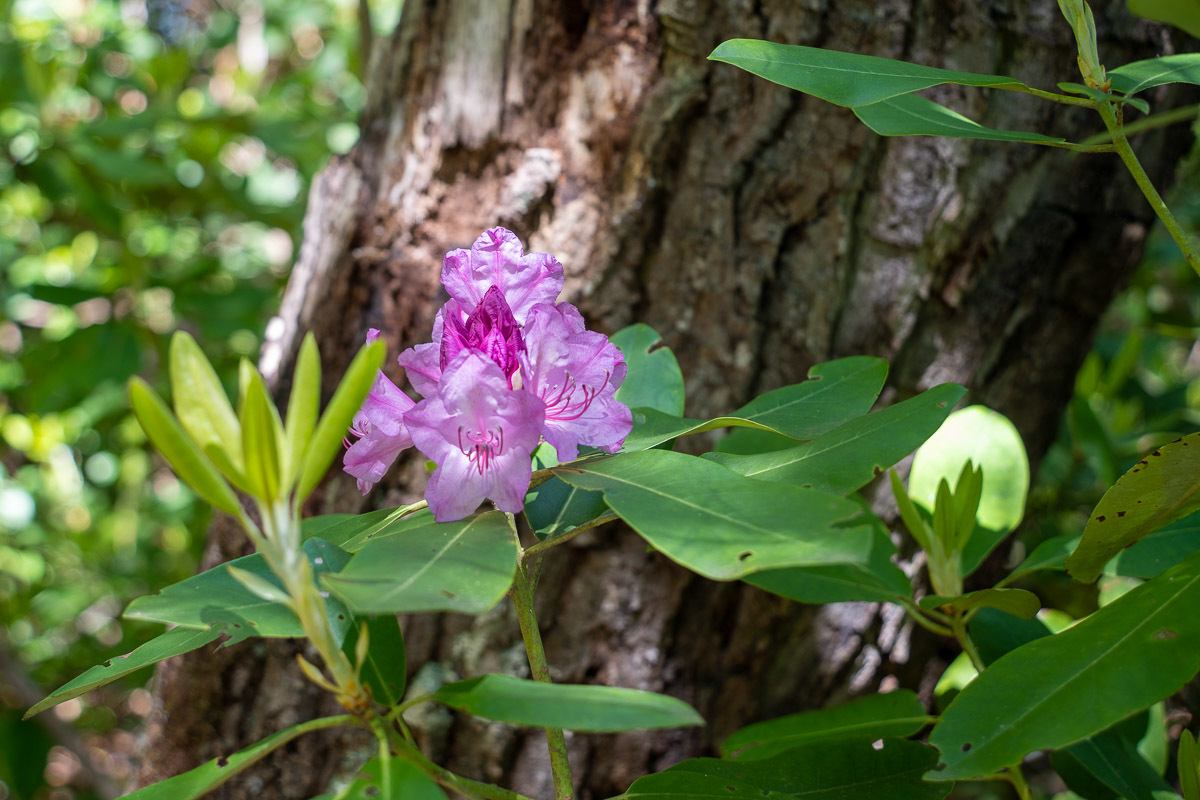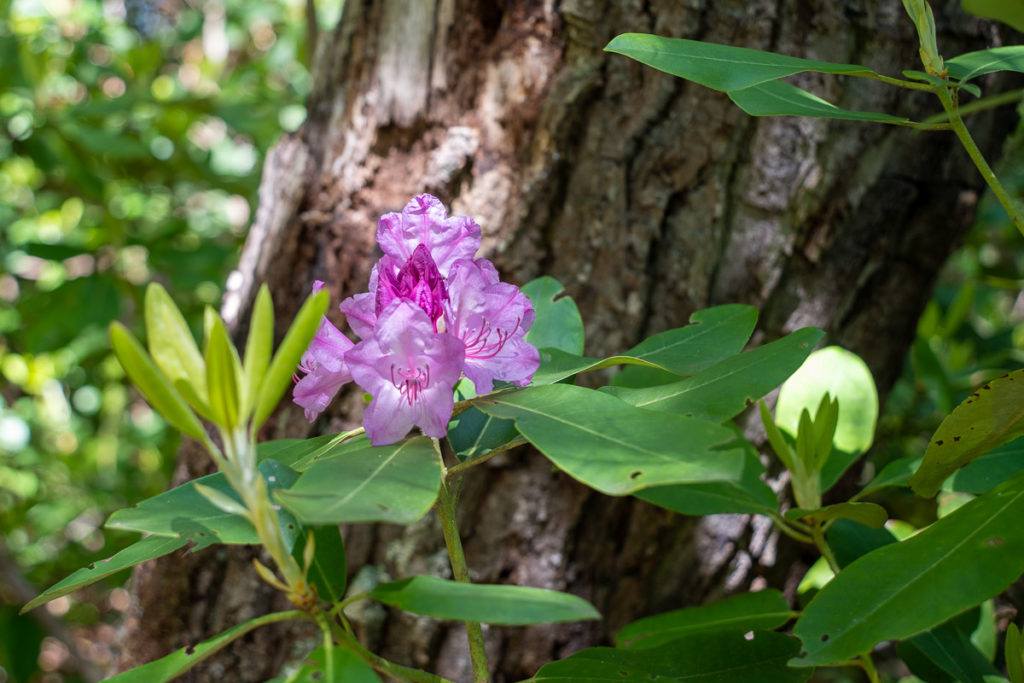 July and August are usually the busiest months for travel anywhere within the US since kids are off school for the summer, and it's the same in West Virginia.
If you want to avoid the worst of the crowds (and the humidity; West Virginia gets very muggy in the summer), I'd recommend visiting in late spring (mid-May through the first part of June) or early fall (mid-September through mid-October).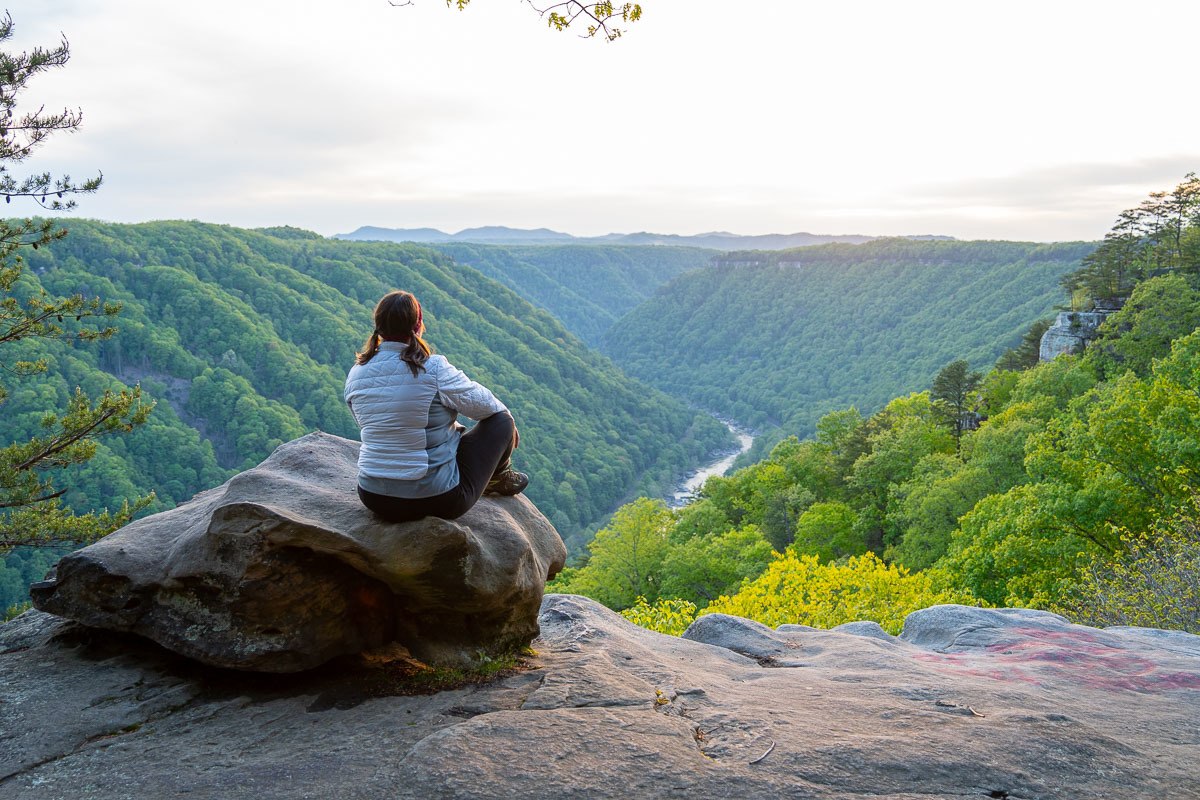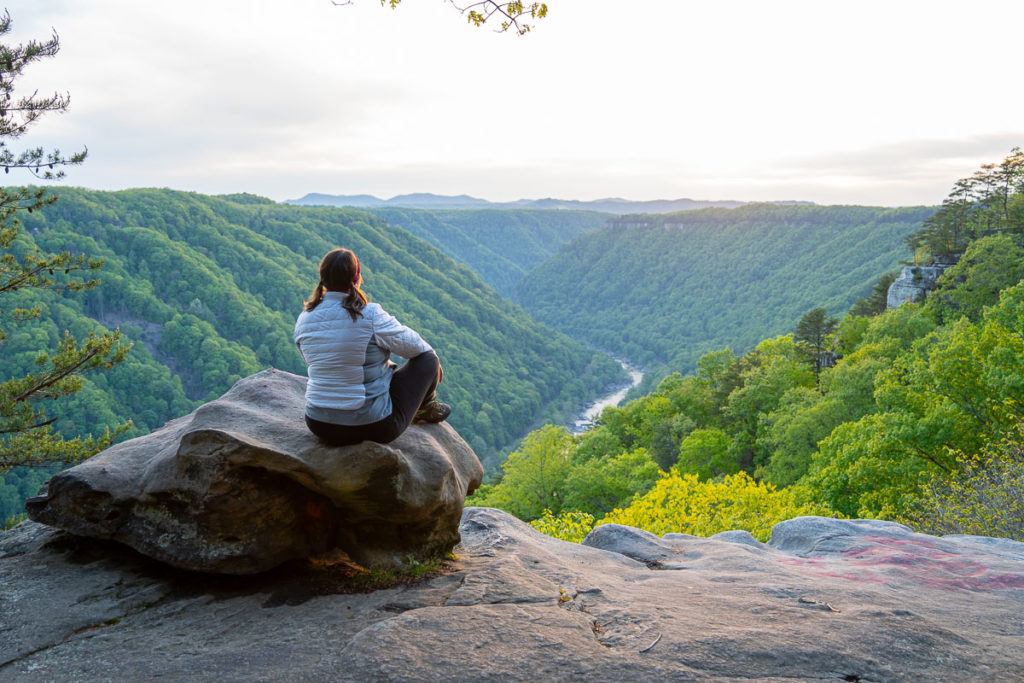 Any earlier or later in the year, and you'll find that many of the seasonal activities, restaurants, and shops won't be open. (Elliot and I visited in the first half of May, and things were just starting to open up for the season.)
How to get to West Virginia
West Virginia is a land-locked state sandwiched between Ohio, Pennsylvania, Maryland, Virginia, and Kentucky. It's a mountainous state, being mostly covered by the Appalachian Mountains and the forests these ancient mountains are associated with.
West Virginia does not have any large airports itself, but its major cities are driving distance from hubs like Pittsburgh, PA; Charlotte, NC; and Washington, DC. Elliot and I drove from where we live just outside of Cleveland, Ohio, in about 4 hours.
Driving is definitely how I would recommend getting to and around West Virginia. Like most places in the US, it's best explored via road trip.
You can search for rental cars here if you need one.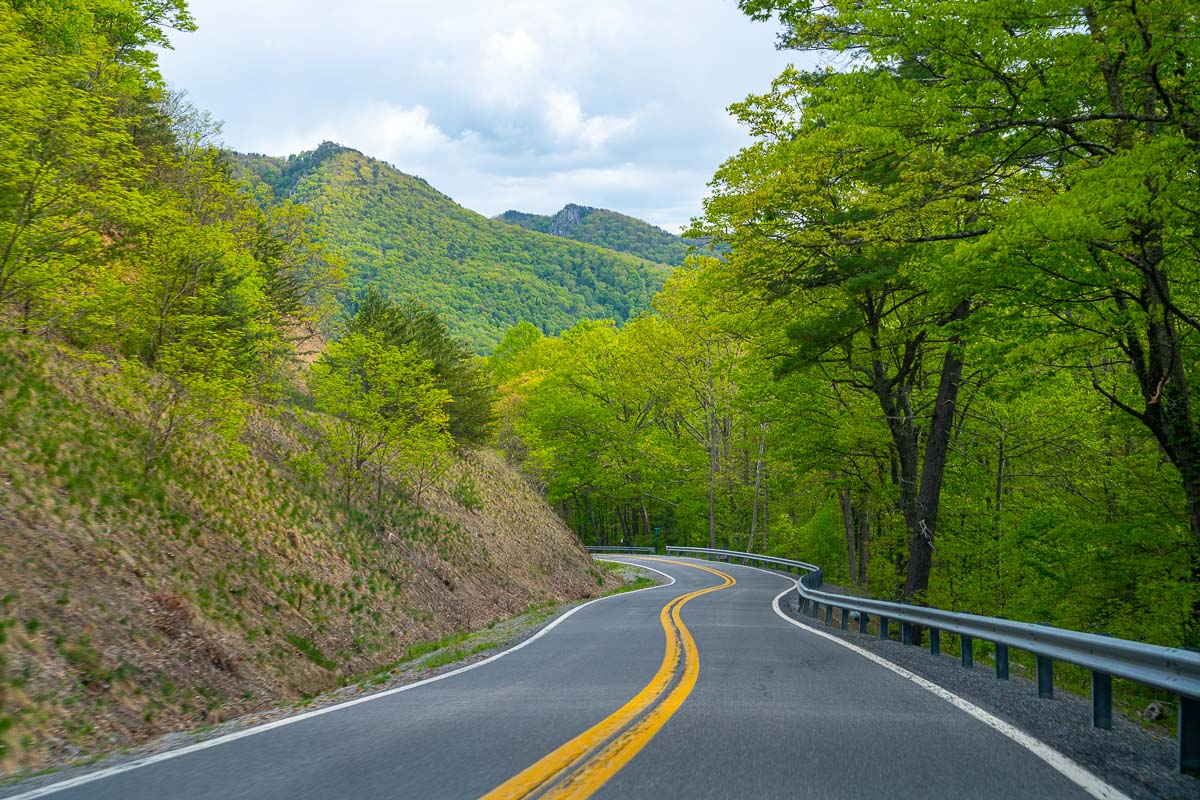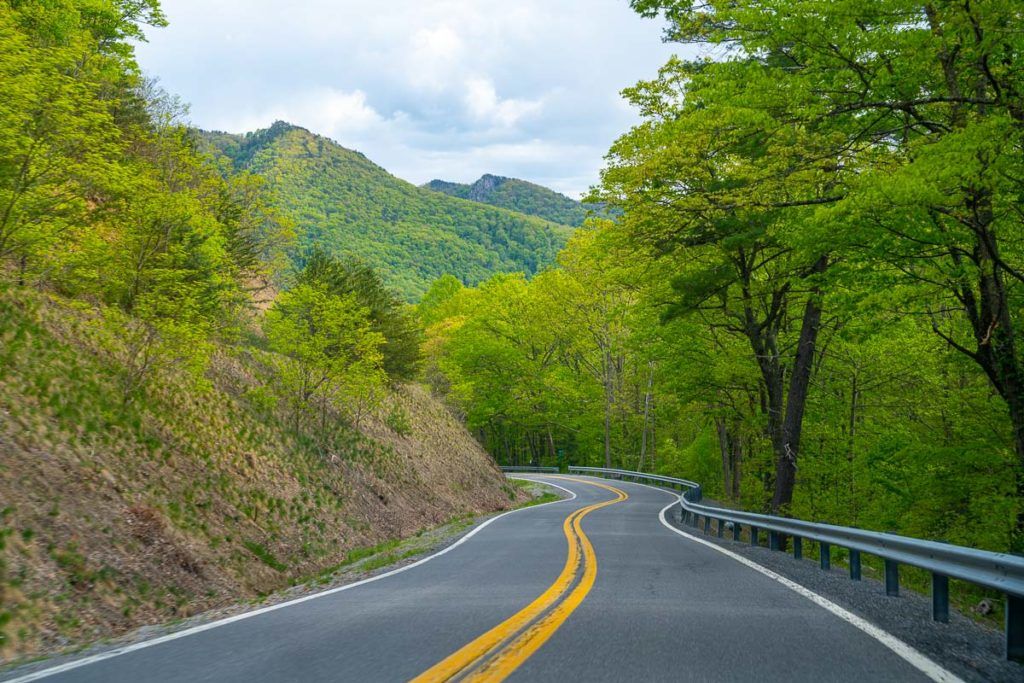 7-day West Virginia road trip itinerary
This one-week West Virginia road trip itinerary has you starting out in the capital city of Charleston and ending in Morgantown, but you could easily reverse this itinerary or end back where you began since driving distances aren't too far here.
I should also note that, while this itinerary is based on a trip my husband and I planned and took ourselves, it certainly doesn't cover everything there is to see and do in the state!
Total driving distance: This trip is roughly 520 miles, if you start in Charleston and end in Morgantown.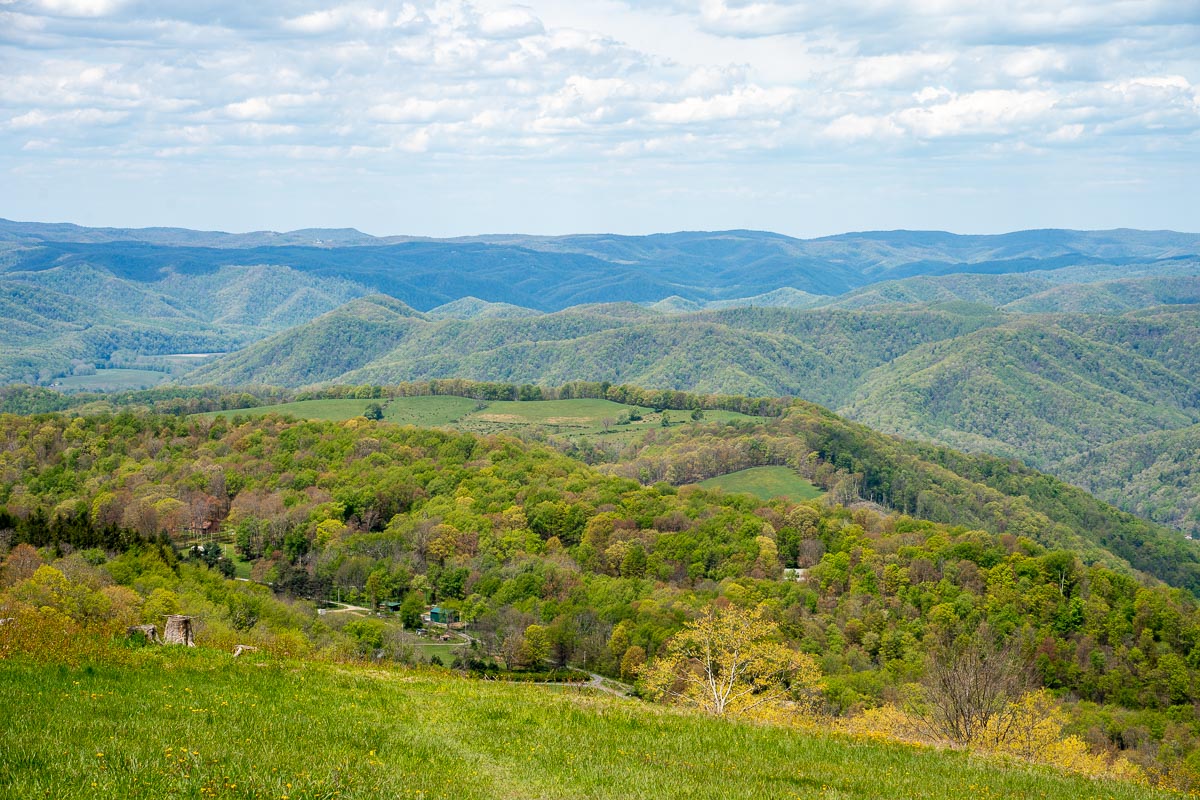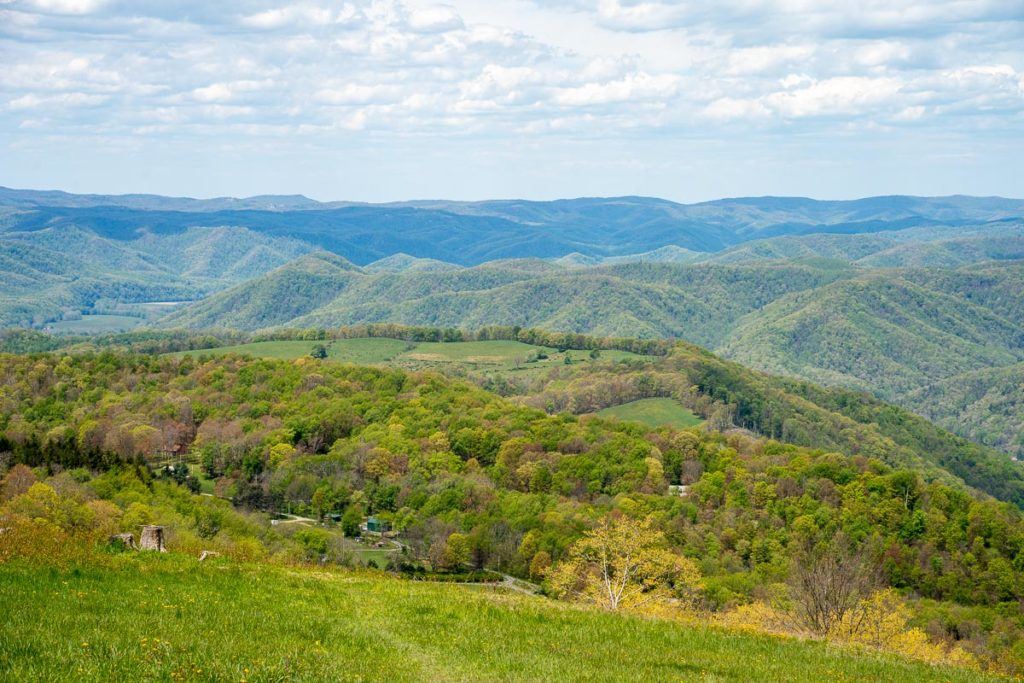 Day 1: Charleston
Start your West Virginia adventure in the capital city of Charleston, located at the confluence of the Elk and Kanawha rivers in the western part of the state. While Charleston is the largest city in West Virginia, it feels more like a small town – and it is, really, with a population of just over 45,000 people.
Elliot and I drove from our home near Cleveland, Ohio, on Day 1 of our road trip, arriving in Charleston in the late afternoon. This still left us some time to head into the city center for a bit of exploring, which is what I recommend doing today.
We started our exploring in Charleston at the West Virginia State Capitol, which is a beautiful gold-domed building on the Kanawha River that dates back to 1924. Guided tours of the capitol are offered most days of the week (reservations required), but even if you aren't going on a tour you can appreciate the architecture and beautiful capitol campus.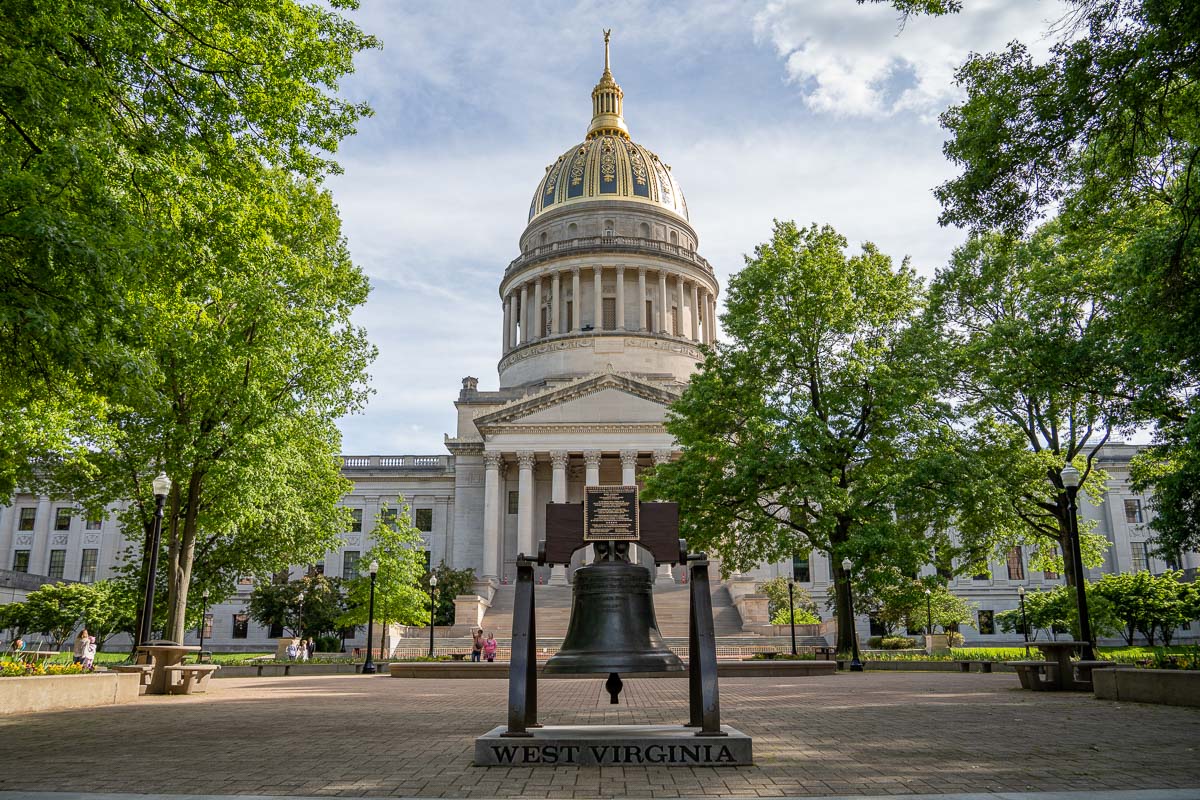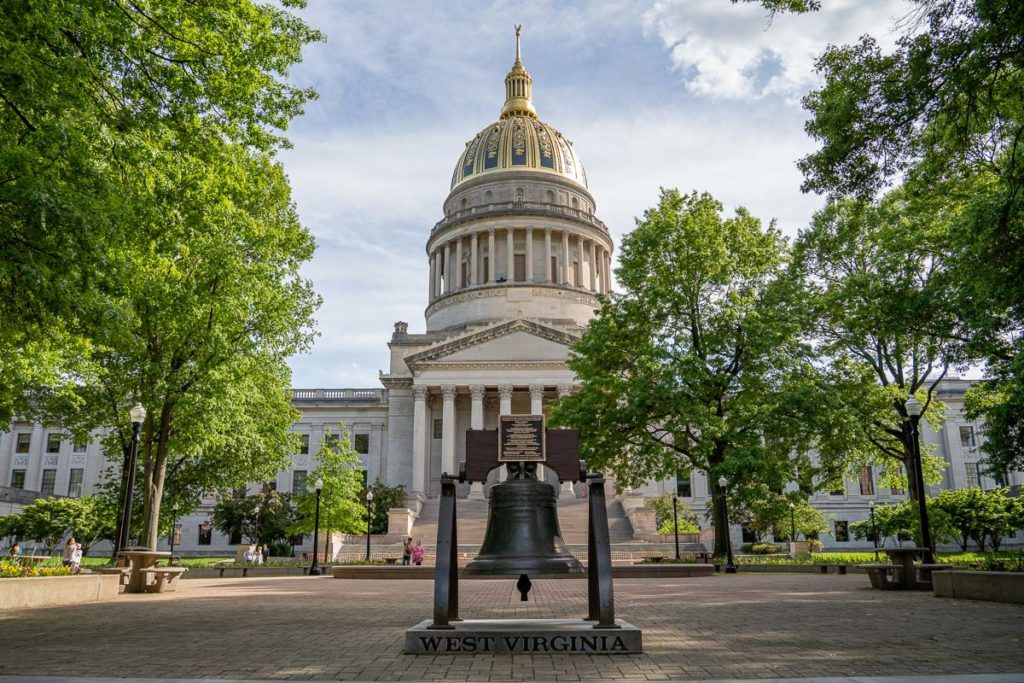 If you arrive in Charleston earlier in the day, you might want to visit a local museum like the West Virginia State Museum (open Tuesday-Saturday, and admission is free!), or the Clay Center, which is home to the Juliet Art Museum, Avampato Discovery Museum, and Caperton Planetarium and Theater.
Be sure to pop into the Capitol Market, too, which is an indoor-outdoor market located inside an old train station. You can shop for everything from plants and fresh produce to wine and West Virginia-made gifts here.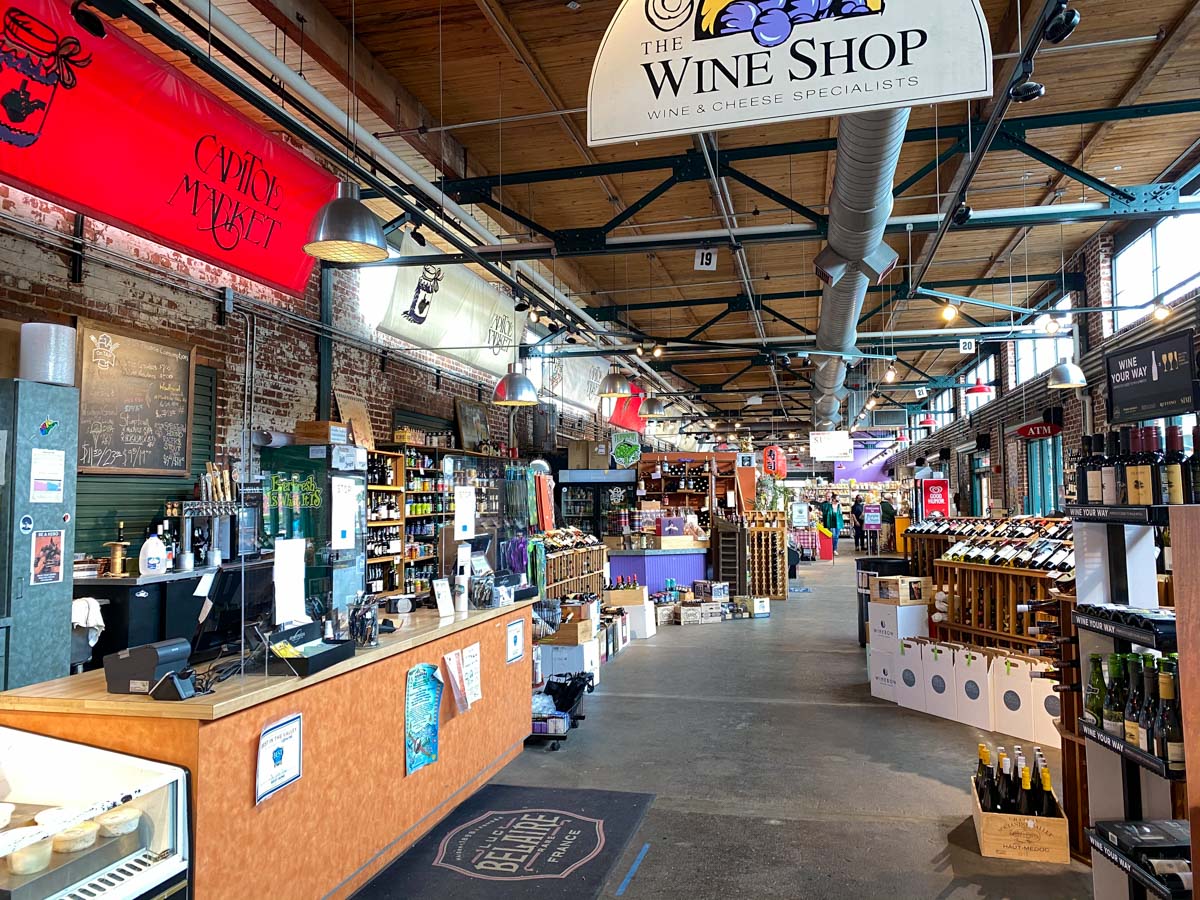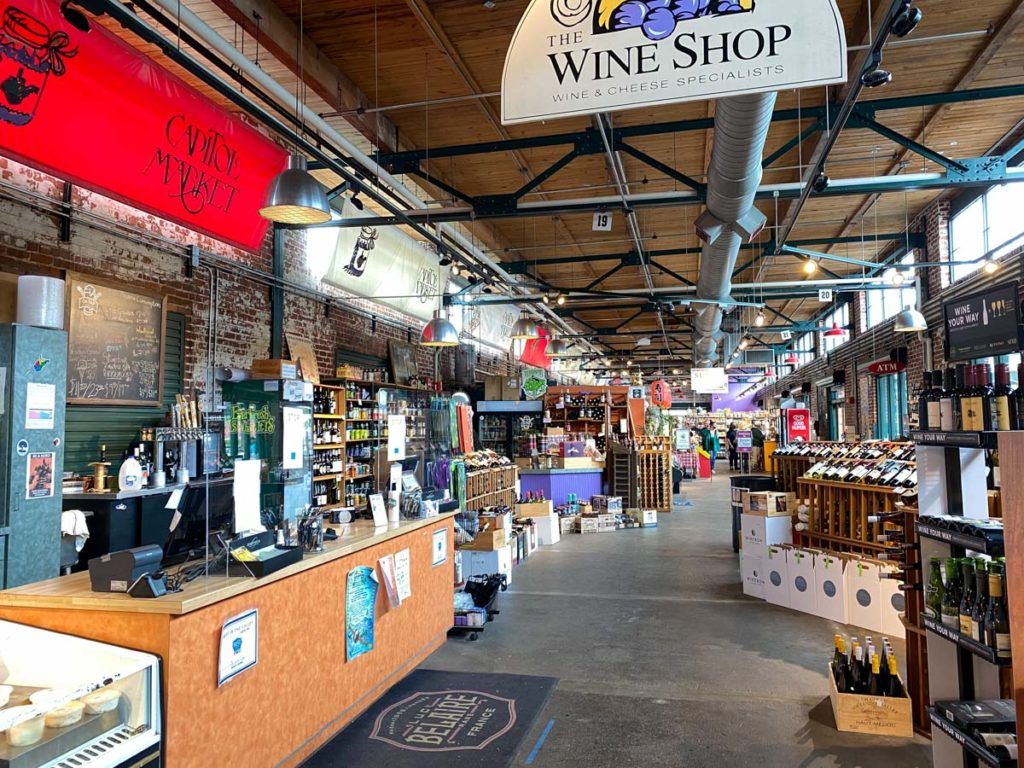 Next, head into the downtown historic district for a walk along tree-lined Capitol Street, where you can stop into local shops like Taylor Books, and grab dinner at a spot like The Block or Black Sheep.
Elliot and I didn't really know what to expect from Charleston, and were really charmed by the historic downtown area.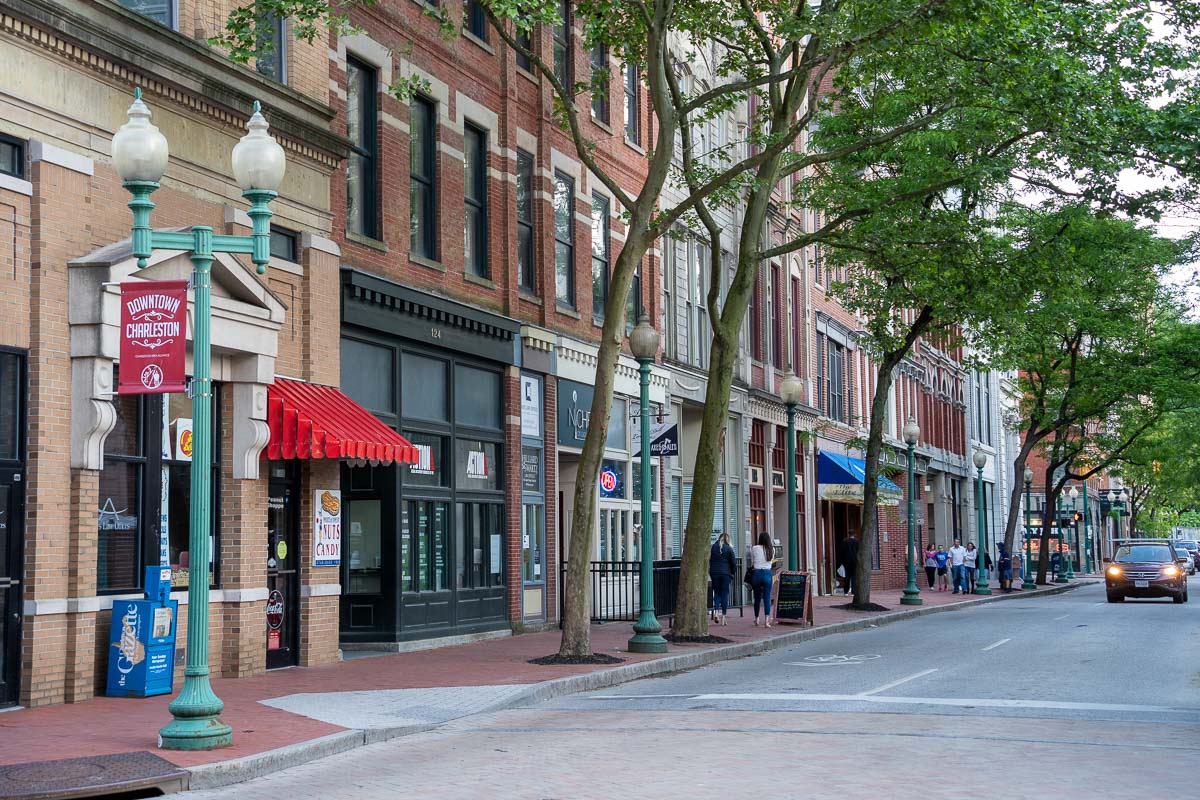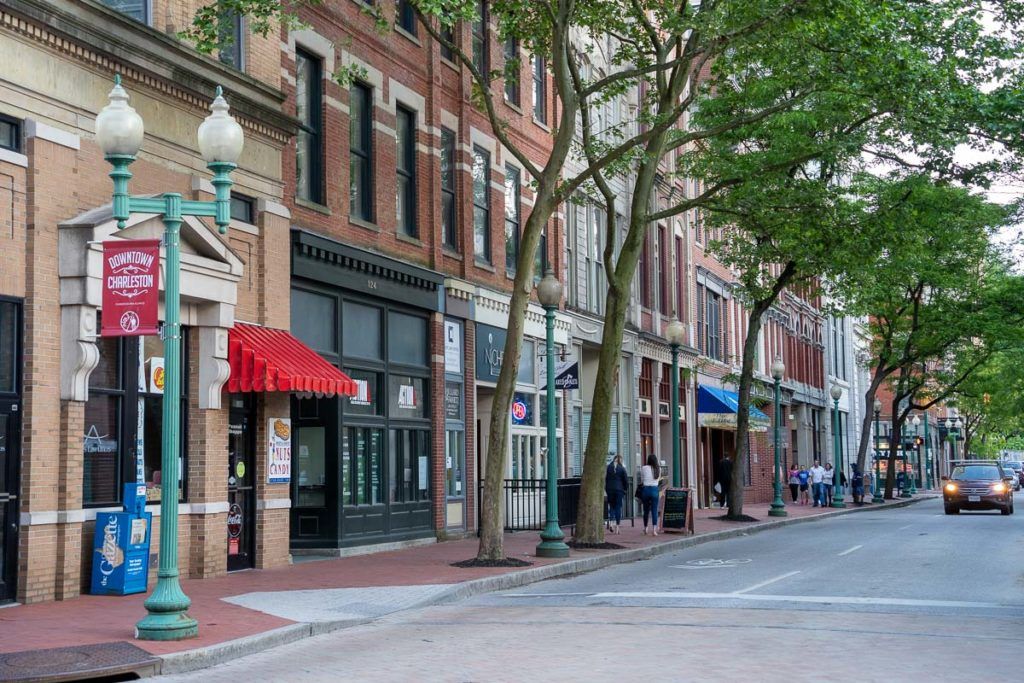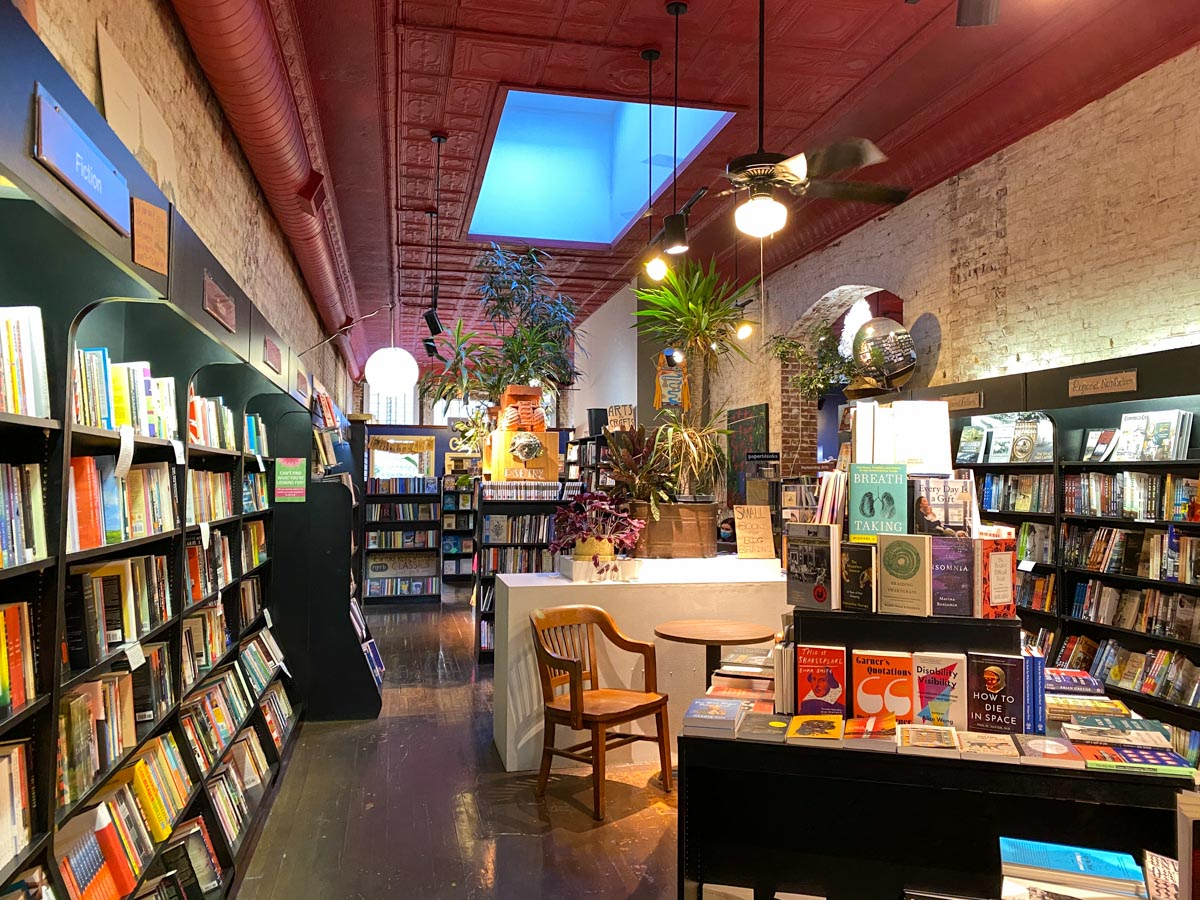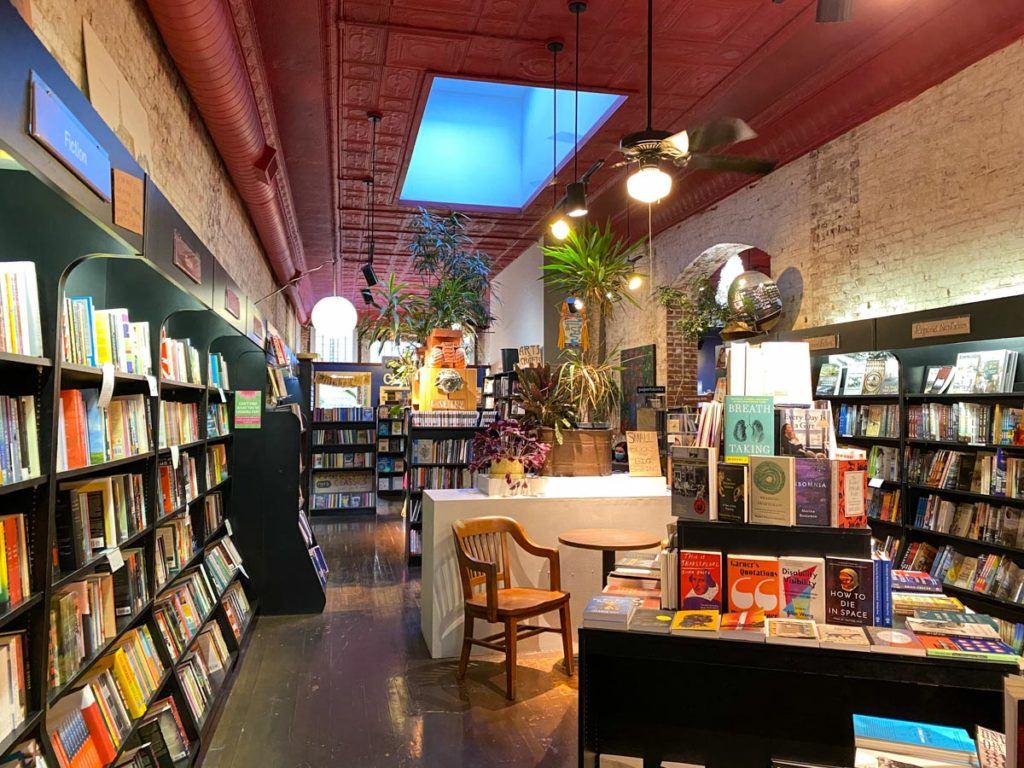 Total drive time: Our drive time from Cleveland was about 4.5 hours, but once you arrive in Charleston you can explore a lot of it on foot.
Where to stay in Charleston: There are a wide selection of chain hotels in and around Charleston. For a hotel right downtown, consider the Courtyard Charleston Downtown/Civic Center. If you don't mind staying a little ways out of town, the Hampton Inn Charleston – Southridge is the top-rated hotel in the city (this is where Elliot and I stayed).
Day 2: To New River Gorge
Grab some coffee and a breakfast sandwich from Starlings Coffee & Provisions, and get ready to hit the road today! It's time to head south to New River Gorge National Park and Preserve, the newest national park in the United States.
The drive is a short one (just a little over an hour), so there's no need to rush. Definitely make a stop at Cathedral Falls, a roadside waterfall just past Gauley Bridge.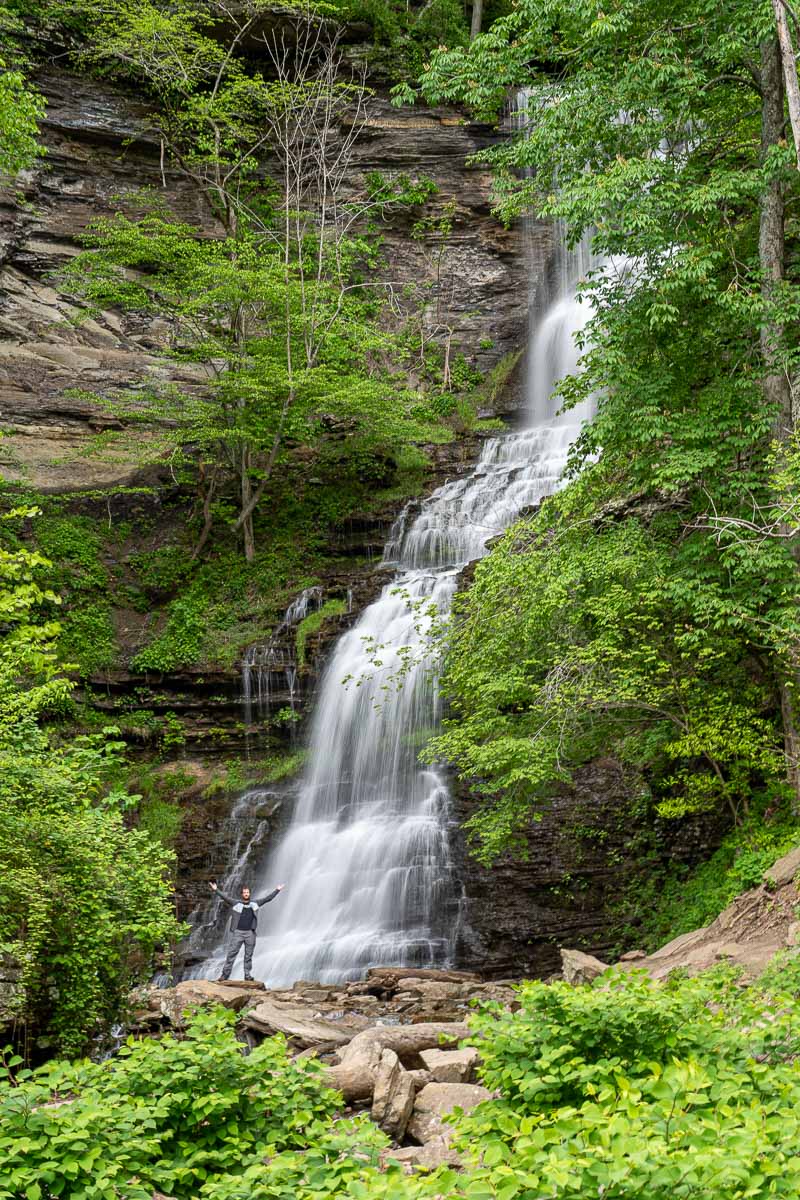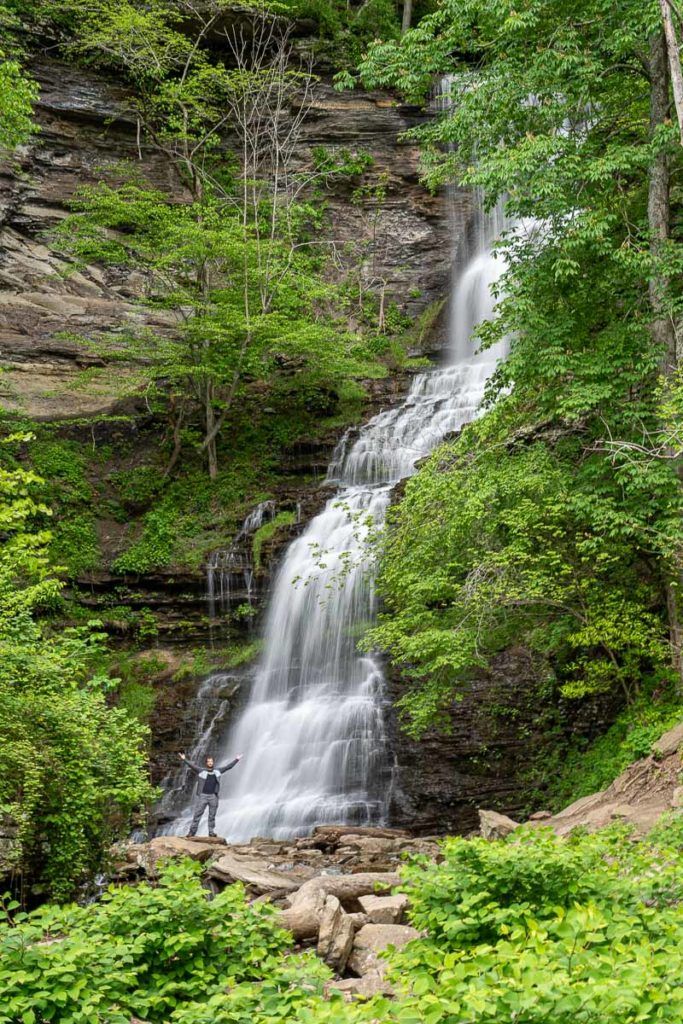 You could also make a detour to Hawk's Nest State Park, where the Hawk's Nest Overlook offers up some stunning views of the New River.
Your eventual destination is the town of Fayetteville, which bills itself as the "Coolest Small Town." It is indeed very cool, with lots of small local shops and restaurants to enjoy.
Grab lunch at the Cathedral Cafe (which, yes, is a cafe located inside an old church) before heading just a couple miles down the road into New River Gorge National Park.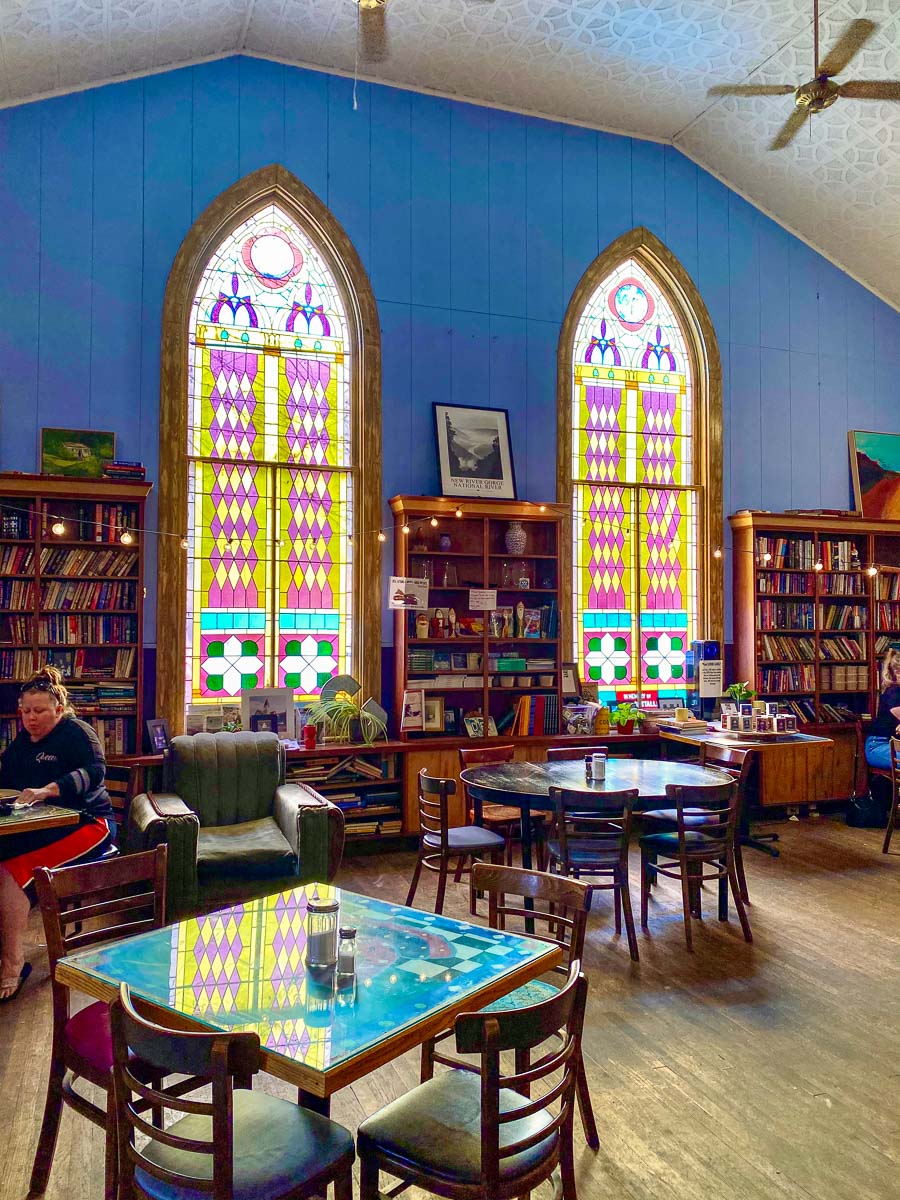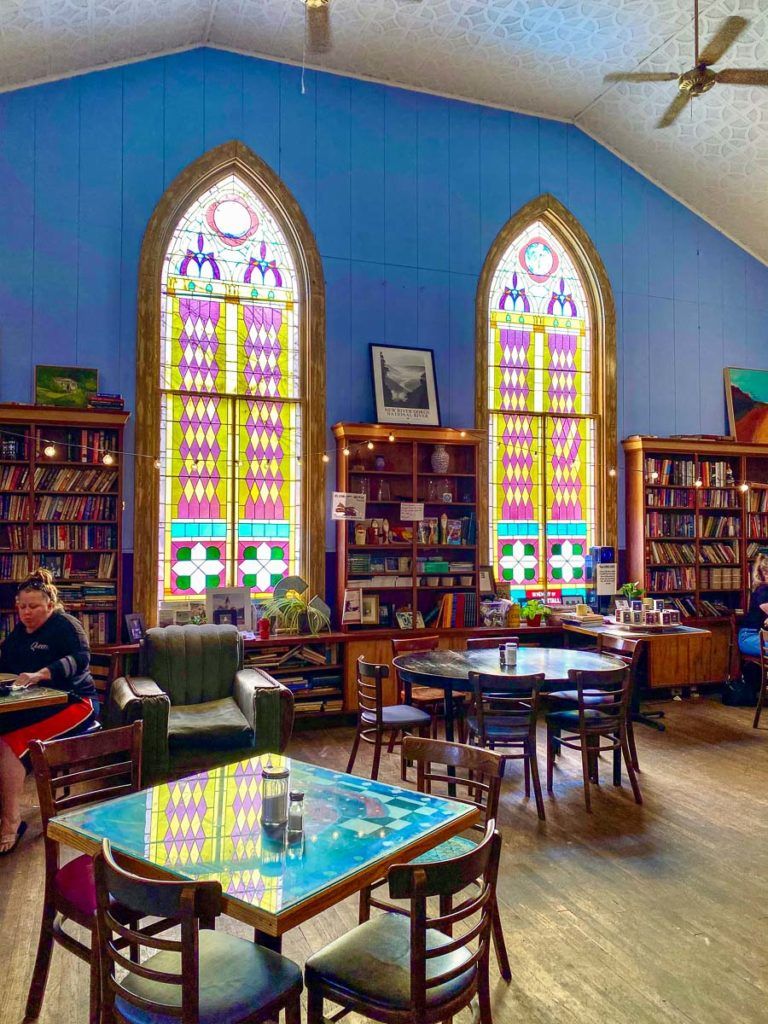 To get to the Canyon Rim Visitor Center (one of three visitor centers in this 53-mile-long park), you'll have to drive over the iconic New River Gorge Bridge, which is the longest single-arch bridge in the western hemisphere.
At the visitor center, you can learn a bit about the history of the area and visit a couple overlooks with excellent views of the bridge. (Note that one of the overlooks does require climbing a bunch of stairs.)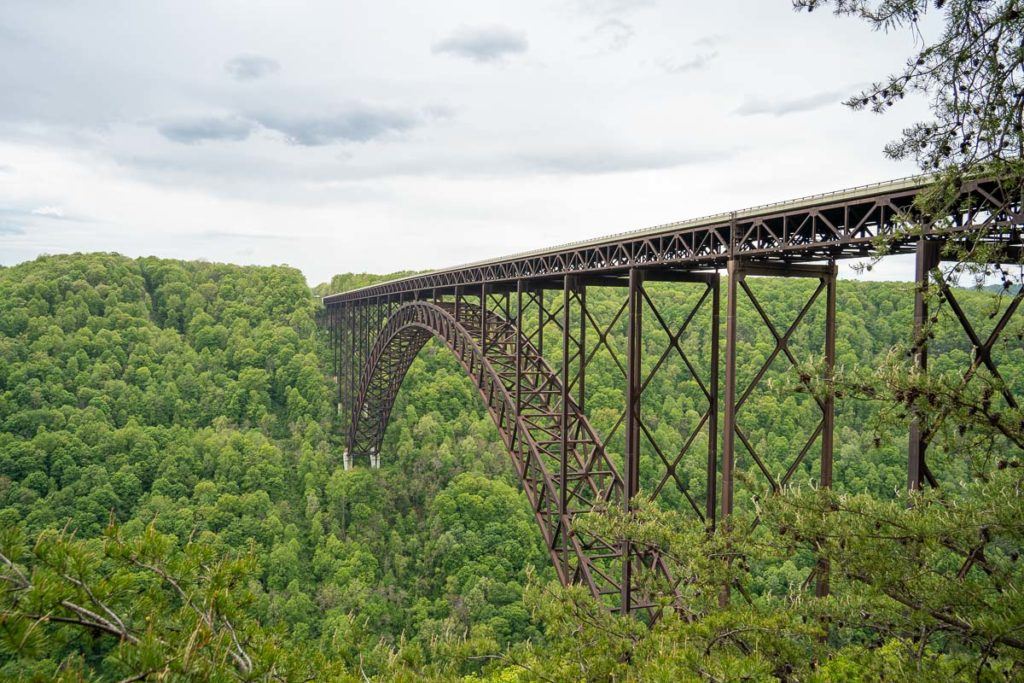 After this, you have a couple different options of things to do depending on your interests and how much you want to squeeze into the rest of your afternoon.
I would recommend a short hike and a drive to round out your first day in the New River Gorge.
The drive is the Fayette Station Road, which is a mostly one-way road with lots of hairpin turns that takes you down into the gorge, across the New River on a small railroad bridge, and back up out of the gorge on the other side. This used to be the only way to cross the New River before the New River Gorge Bridge was built in the 1970s, and now makes for a fascinating driving tour.
The Fayette Station Road begins near the Canyon Rim Visitor Center, and takes about an hour to drive without any stops.
If you want to hike before doing this drive, then I'd recommend the Endless Wall Trail, which is one of the most popular hikes in the park. The trail traverses first through a hemlock forest, and eventually takes you out to a lookout above the "Endless Wall," which is a long cliff face popular with rock climbers.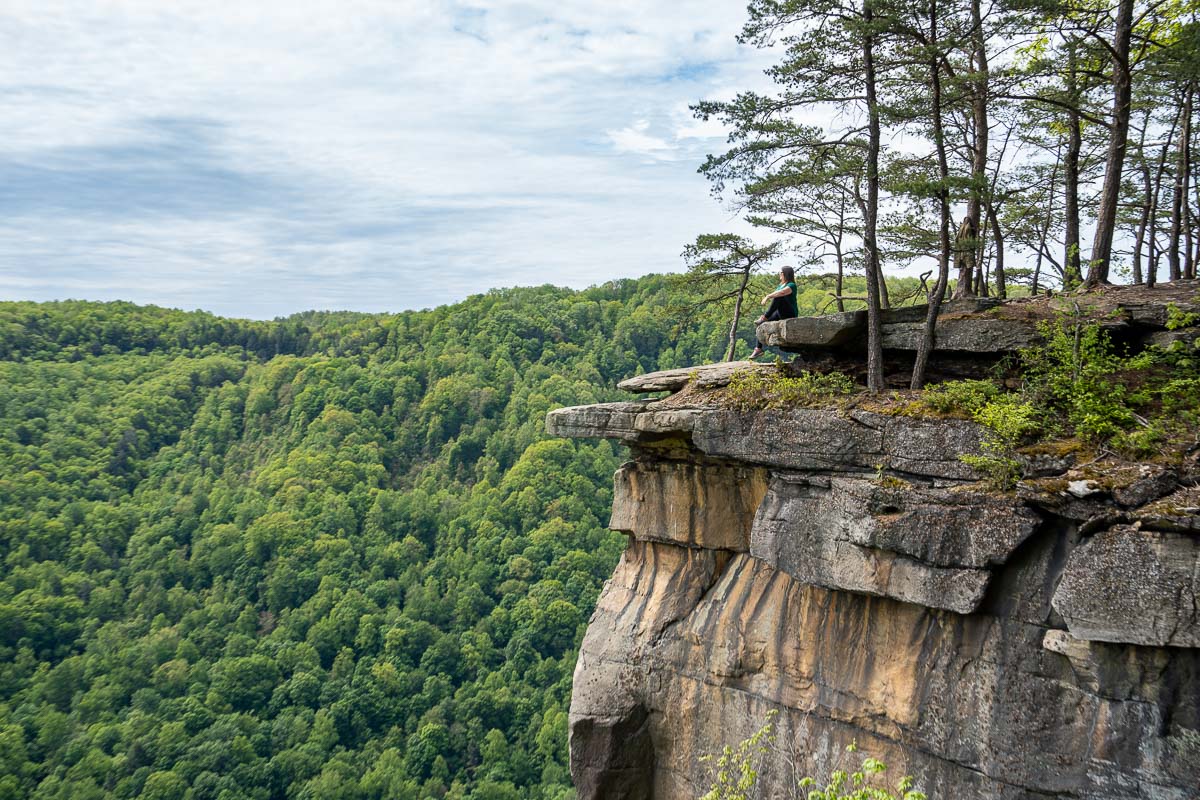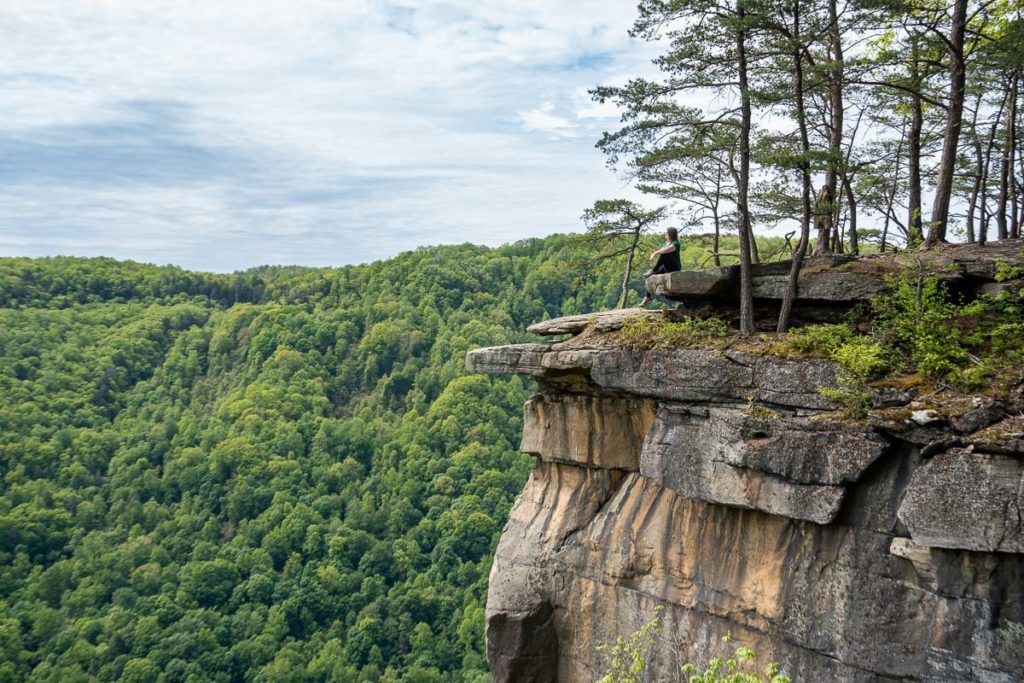 This moderate trail can be hiked as a 2-mile out-and-back from the Fern Creek parking area to Diamond Point (which is what Elliot and I did), or you can do it in a 2.7-mile loop – but if you do the whole loop, note that you'll have to walk a half-mile back to your car along a road.
If you want to drive the Fayette Station Road first and hike after, then I recommend heading for the Long Point Trail instead, which is the other most-popular hike in the park. This 3.2-mile hike leads out to a rocky outcrop that offers up incredible views of the New River Gorge Bridge.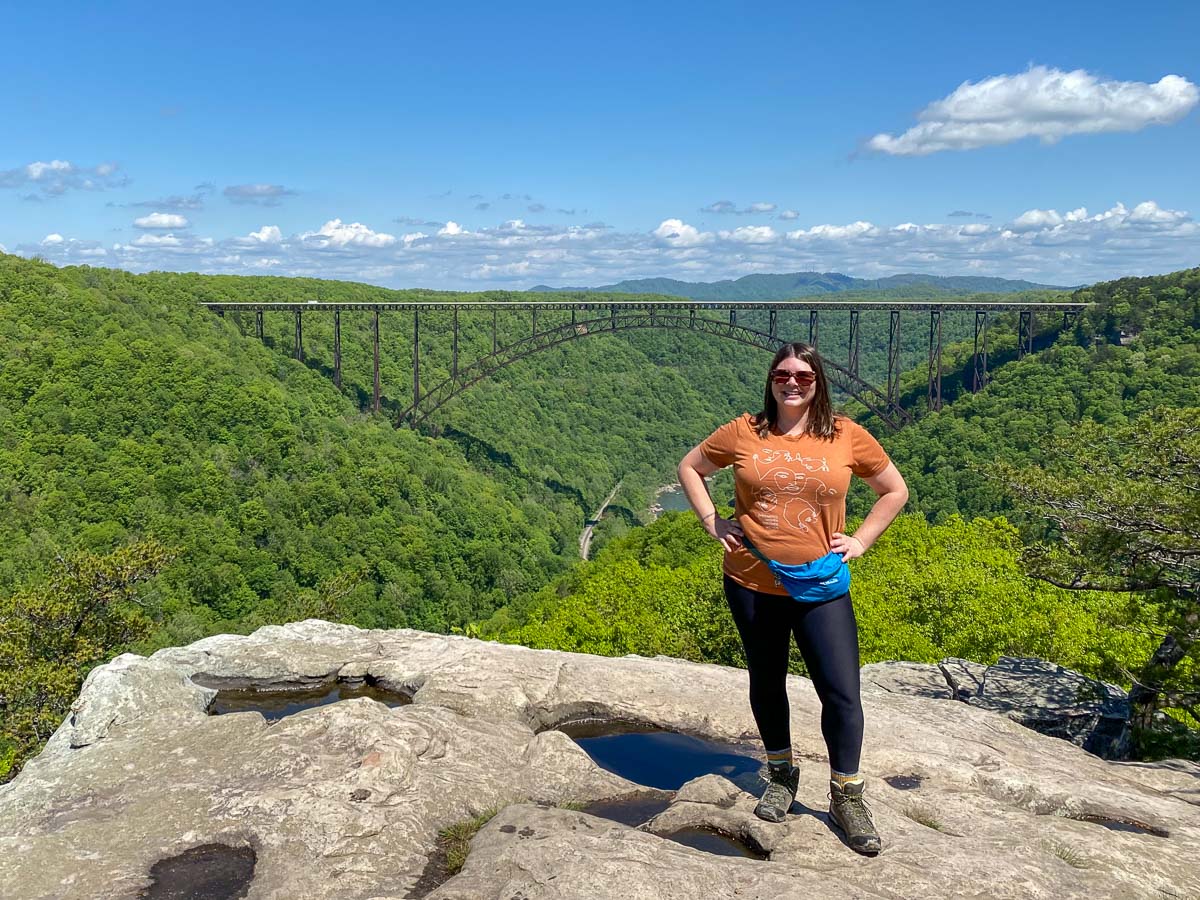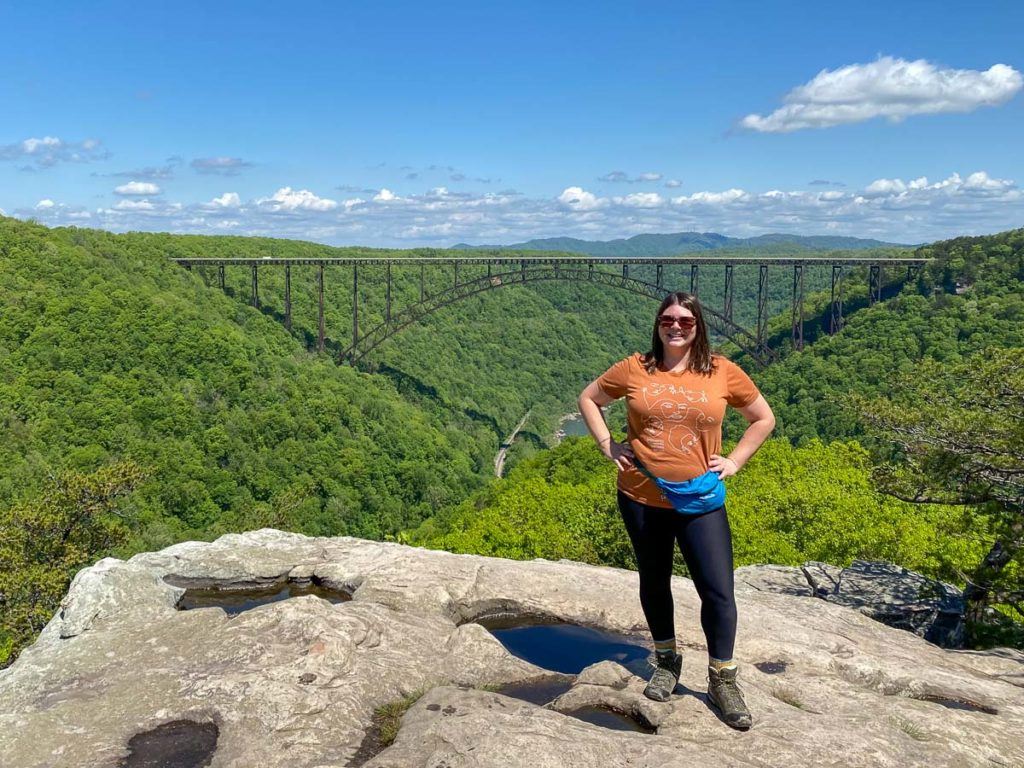 Afterwards, head back into Fayetteville for dinner. I recommend either Pies & Pints (for pizza and beer) or The Pink Pig (for barbecue).
Total drive time: 2.5-ish hours
Sample costs for today: None! New River Gorge National Park and West Virginia state parks are FREE to visit!
Where to stay in Fayetteville: We stayed in a beautiful, art-filled apartment at the Lafayette Flats, located in a historic building in Fayetteville. There are four apartments here to choose from: the Nuttall apartment (the one we stayed in), as well as the Quinnimont, the Corten, and the Eddy flats. For more New River Gorge accommodation suggestions, read this post.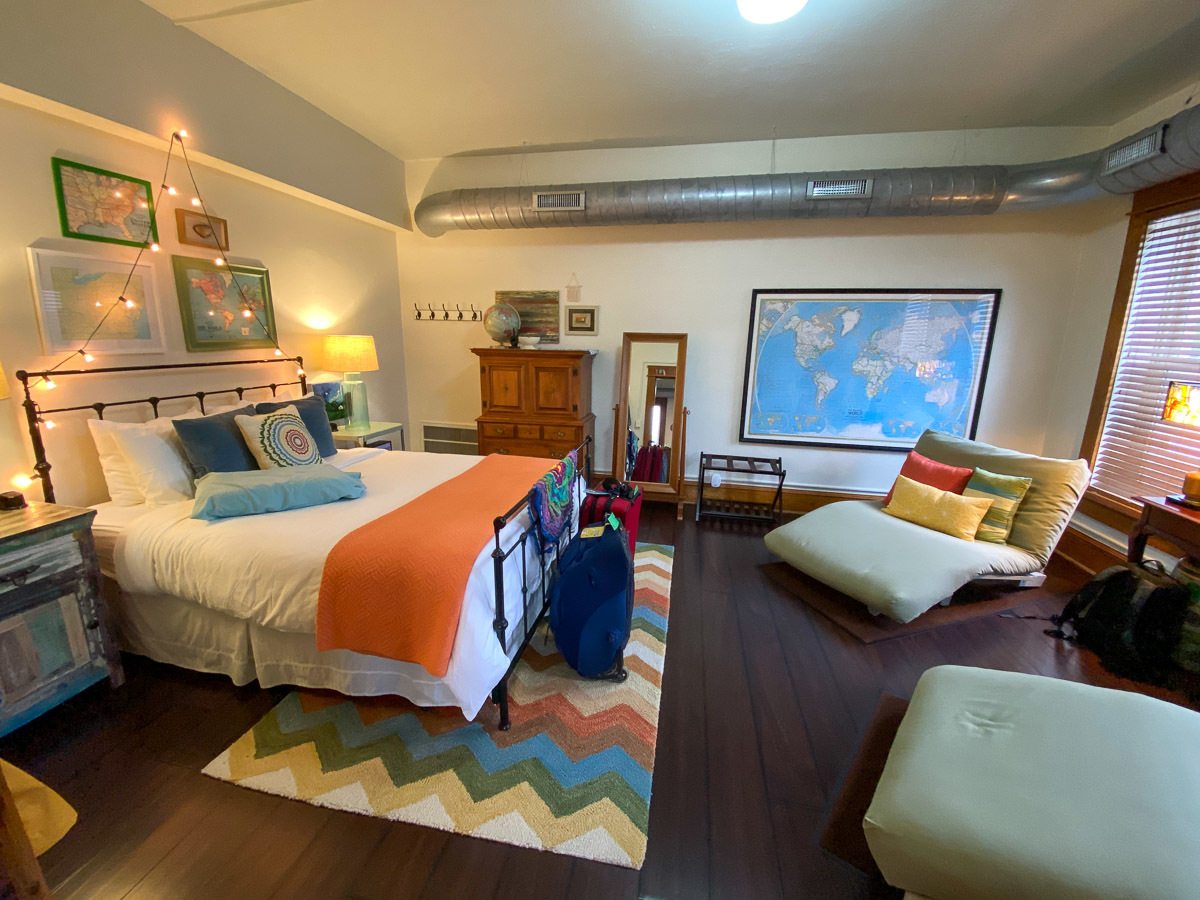 Day 3: Adventure in the Gorge
Chances are if you've come to the New River Gorge, it's because you've heard all about the fantastic adventure sports here. By far the most popular adventure to have in the Gorge is to go whitewater rafting.
There are a couple different rafting options to choose from, with the most popular being a full-day rafting trip down the Lower New River. This trip starts out with a fairly relaxing float (perfect for enjoying the scenery along one of the oldest rivers in the world!), but eventually puts you over Class IV and V rapids as you approach the New River Gorge Bridge.
This is the trip Elliot and I did, and we would both definitely recommend it as a must-do.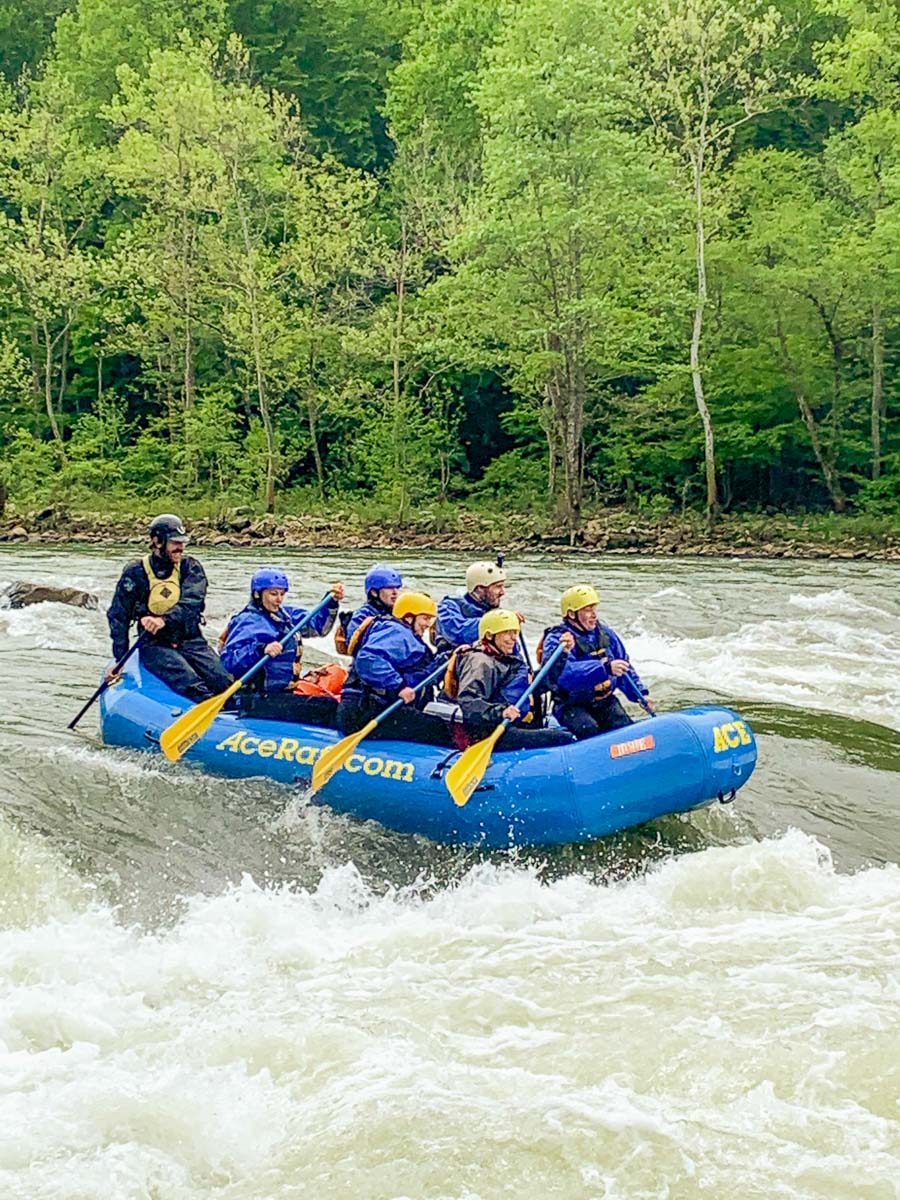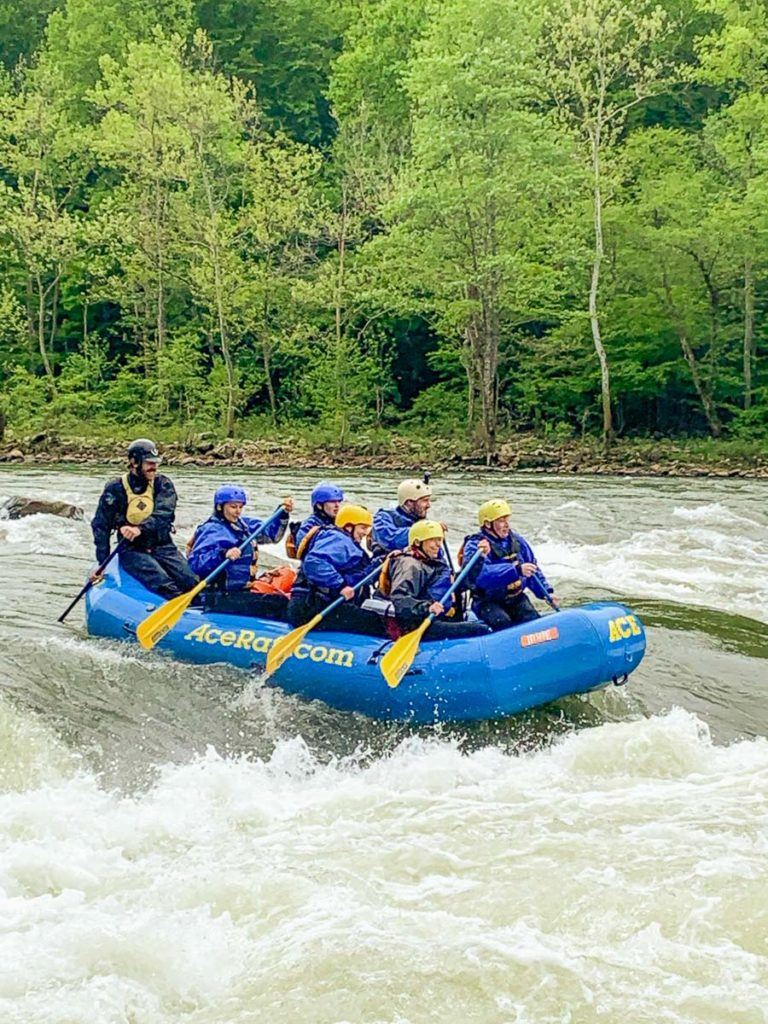 We rafted with ACE Adventure Resort, but there are several local outfitters who offer this same trip. (You can book a similar trip here, or directly with any of the local companies like ACE, Adventures on the Gorge, West Virginia Adventures, or River Expeditions.)
Check out this video I made from our rafting trip:
If you're traveling with kids or anyone who is unsure about rafting, you can also float down the calmer Upper New (minimum age for this section is 5-6). Meanwhile, for the true daredevils, look into rafting on the nearby Gauley River in the fall, which is more intense and marked as being only for experienced rafters.
In the summer, there's a half-day version of many of these rafting tours, but I really recommend going for the full day trip. Lunch and all your gear is included, and it's an adventure you won't soon forget.
Book a Lower New River rafting trip here.
Once you return from the river, you'll probably want to head back to your accommodation for a proper shower (though there are shower facilities at most of the rafting outfitters), and then I recommend just relaxing for the rest of the evening.
Maybe take a stroll through Fayetteville, grab dinner, and enjoy an ice cream from The Stache.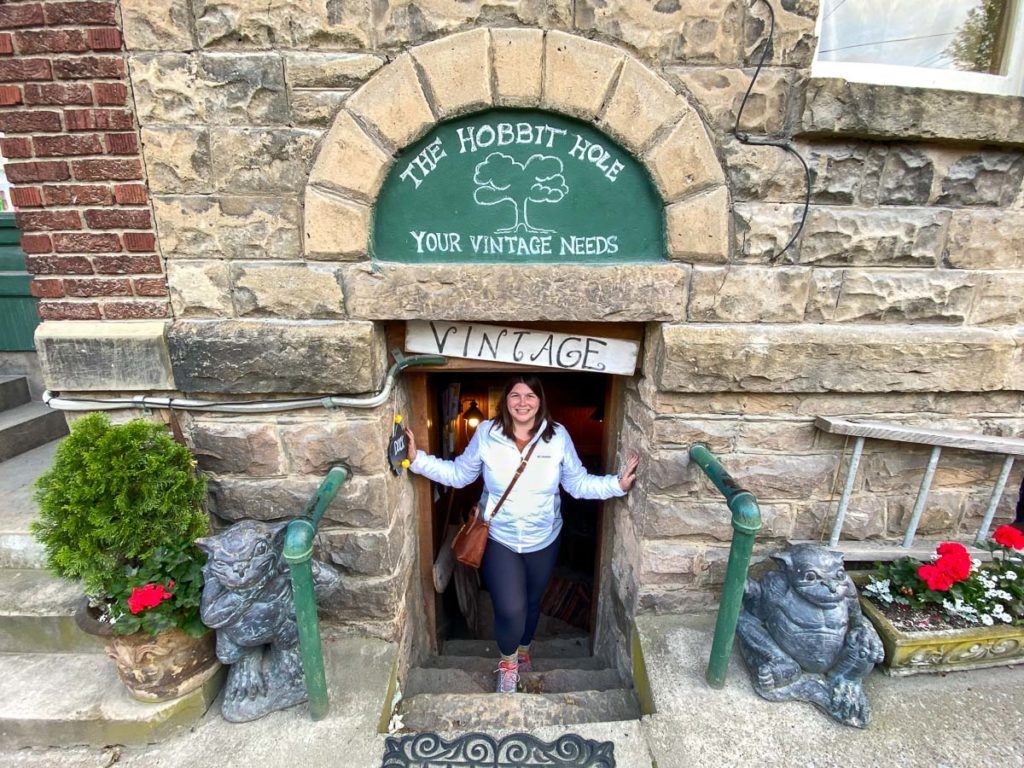 Total drive time: Less than an hour
Sample costs for today: Whitewater rafting can range anywhere from $100-$150 per person
Where to stay in Fayetteville: Again, I highly recommend one of the apartments at Lafayette Flats. We stayed in the Nuttall apartment and loved it (the soaking tub was especially welcomed this day after rafting).
Day 4: More New River Gorge
Believe it or not, there's still lots more to do in the New River Gorge!
This morning, you might want to try out some mountain biking on some of the single-track trails in and around the park. You can rent a Trek mountain bike from Arrowhead Bike Farm, and head directly out on their miles of trails.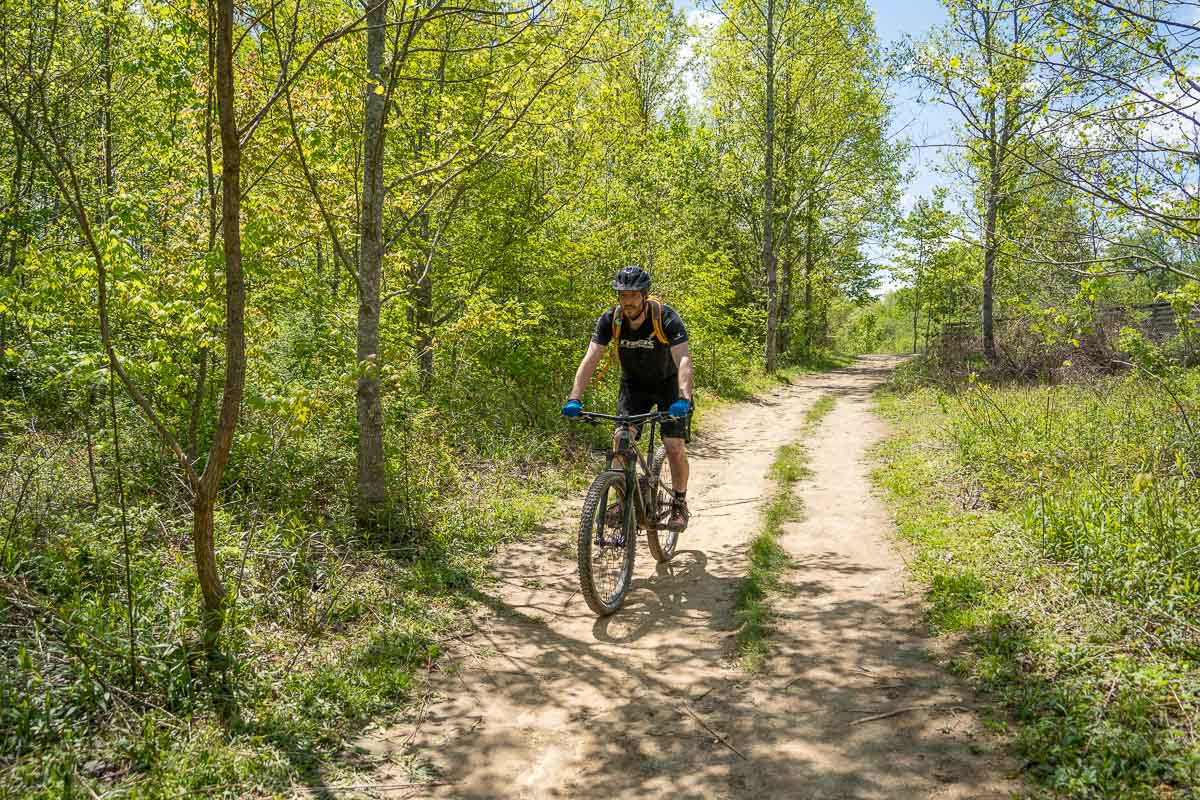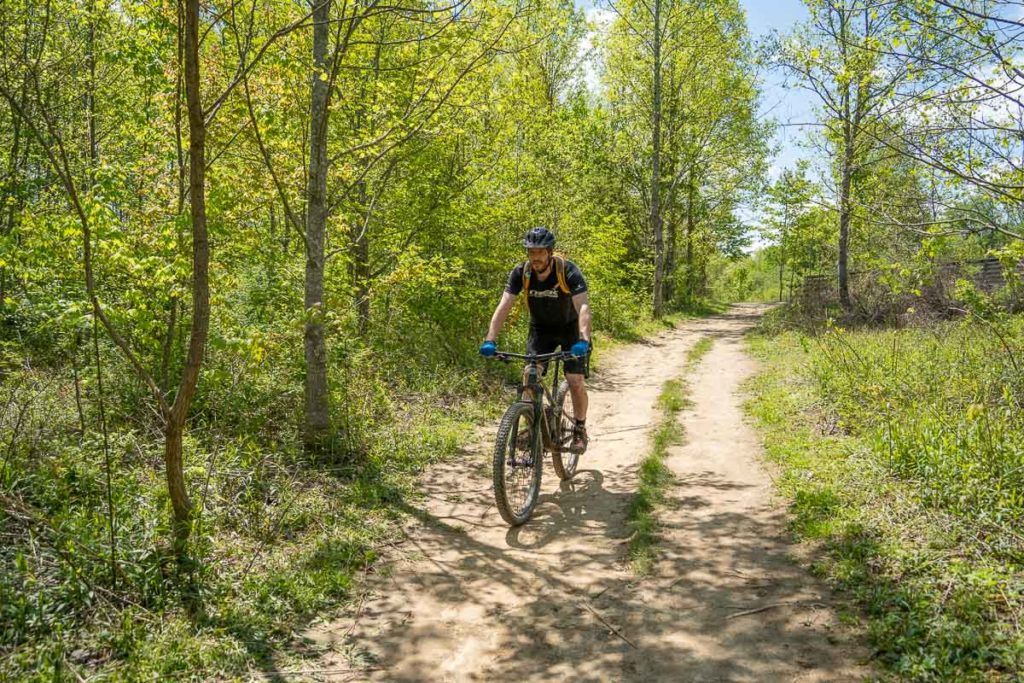 Or, if you're like Elliot and I, one of you can go mountain biking, and the other can do another hike. (Elliot is really into cycling and mountain biking, while I decidedly am not! So while he hit the trails for a couple hours, I went and did another hike.)
The Long Point Trail is just around the corner from Arrowhead Bike Farm, so if you didn't do that hike on Day 2 of you trip, that could be an option for you this morning.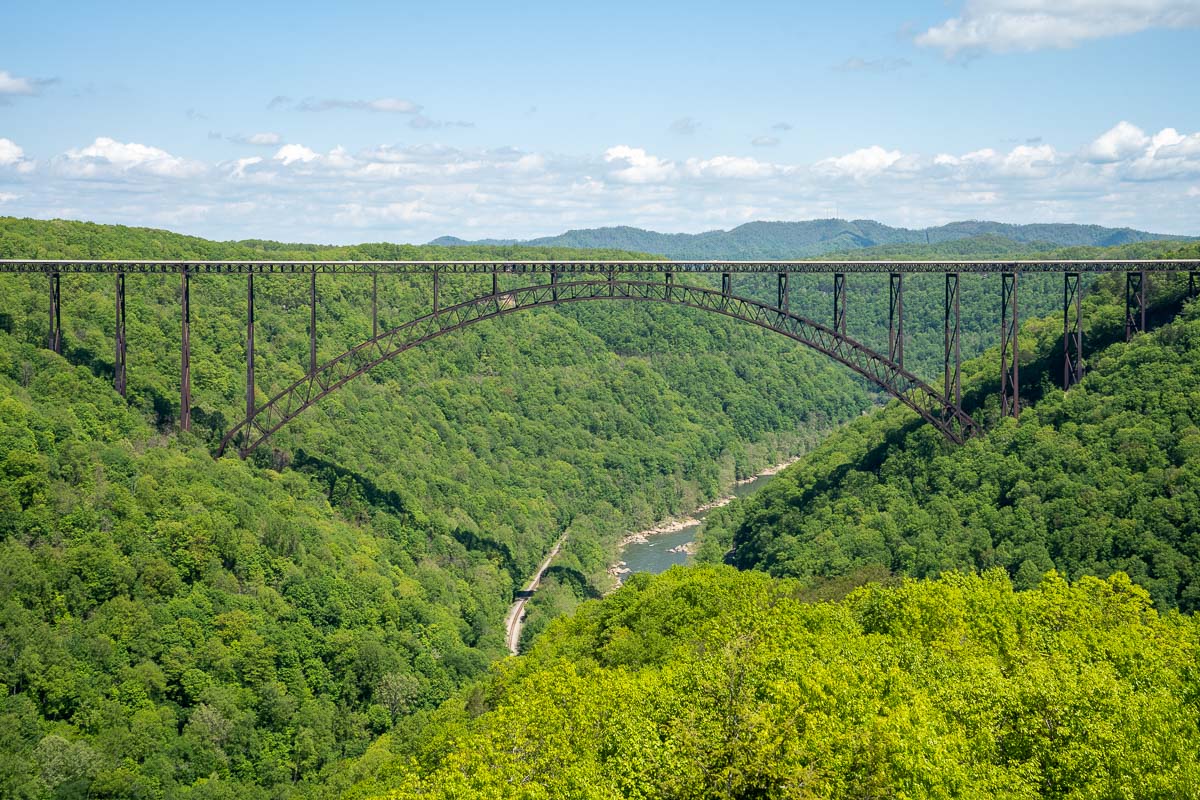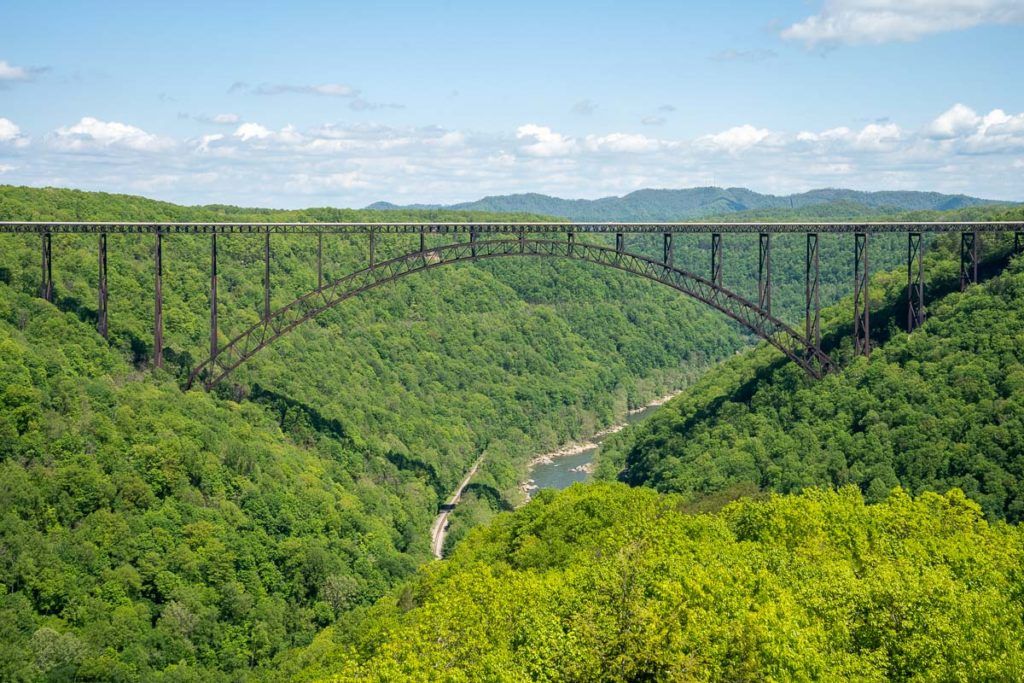 If you DID already hike this trail, there are plenty of other options nearby, too, including visiting the "ghost town" of Thurmond at the bottom of the gorge.
After your morning of outdoor adventuring, return to Arrowhead for lunch at the Handle Bar + Kitchen, which is a laid-back restaurant and beer garden. Sip local craft beers and refuel at a picnic table outdoors (their brats and tacos are all good!).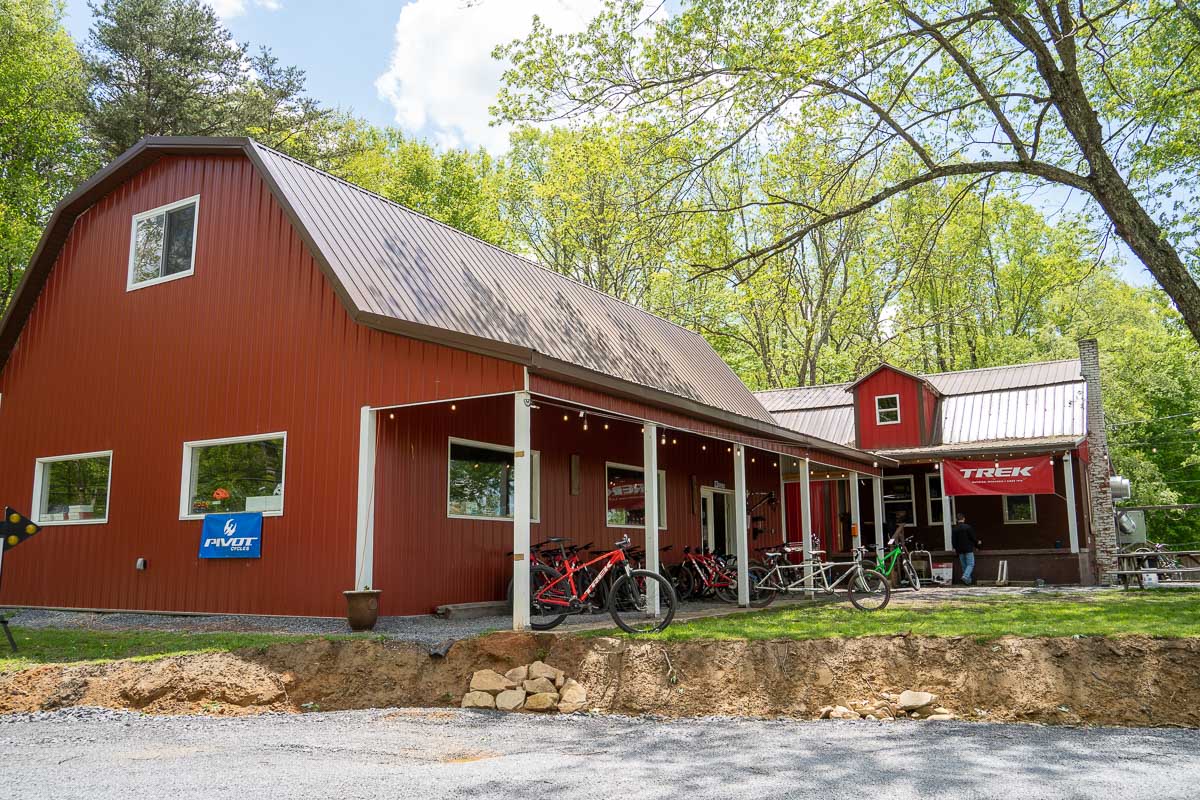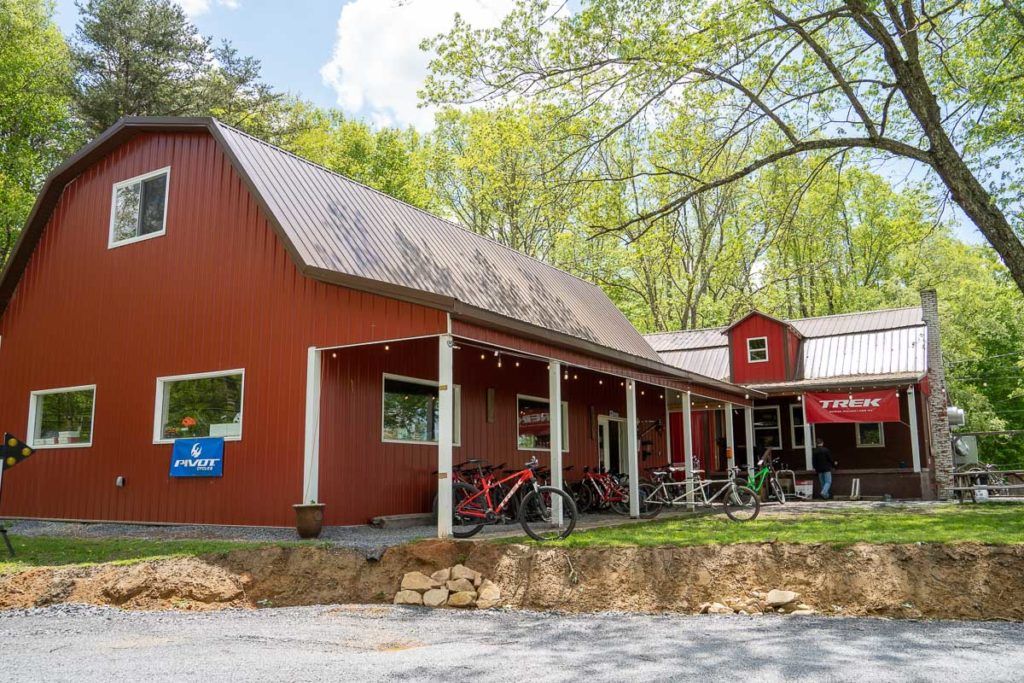 This afternoon, head out on the official Scenic Drive that loops around the park. You can stop at Grandview for some excellent gorge views (and there are some hiking trails there, too), and at the Sandstone Visitor Center to learn about the area's Indigenous history. Sandstone Falls is also nearby if you have enough time.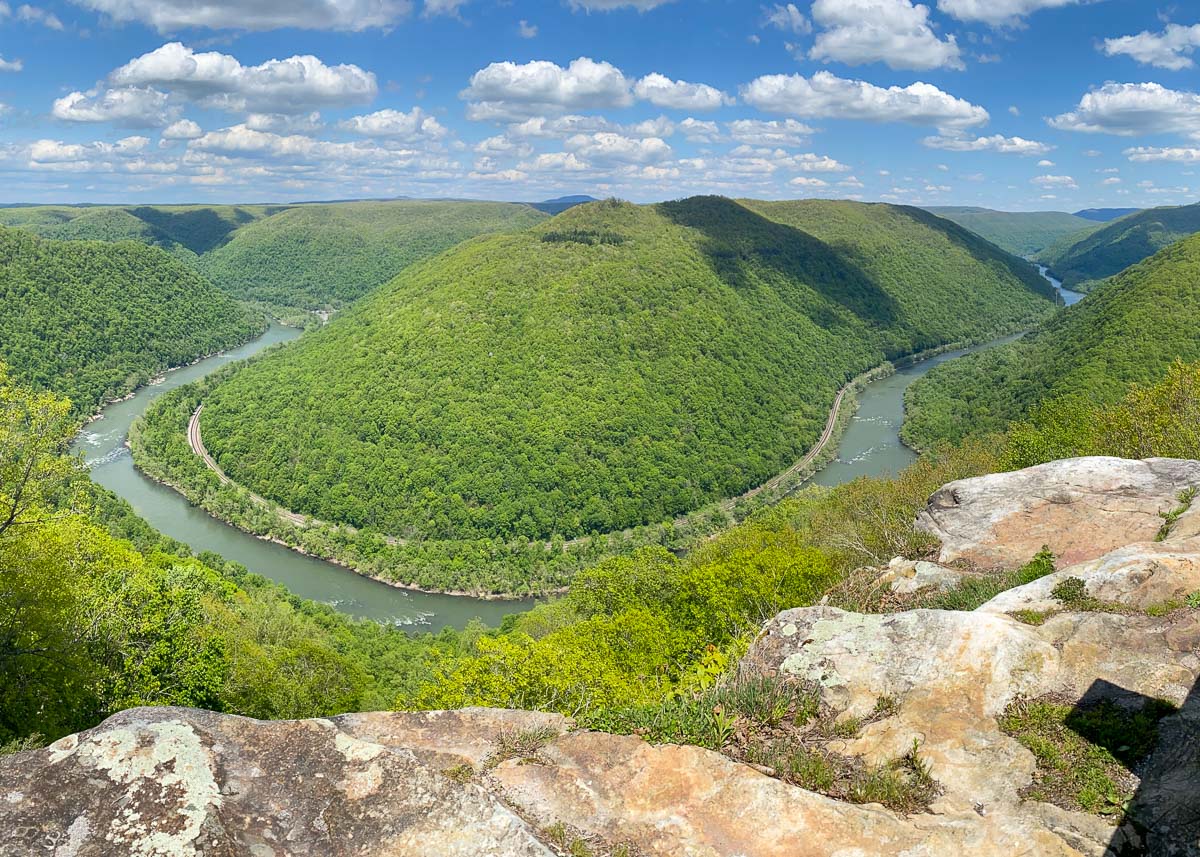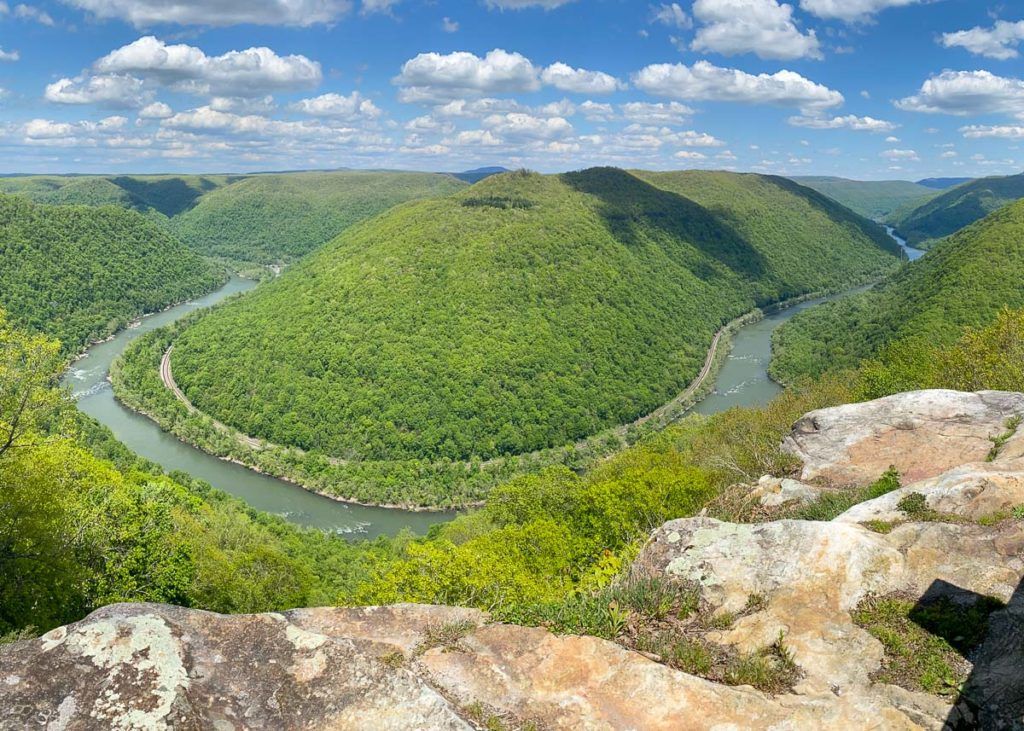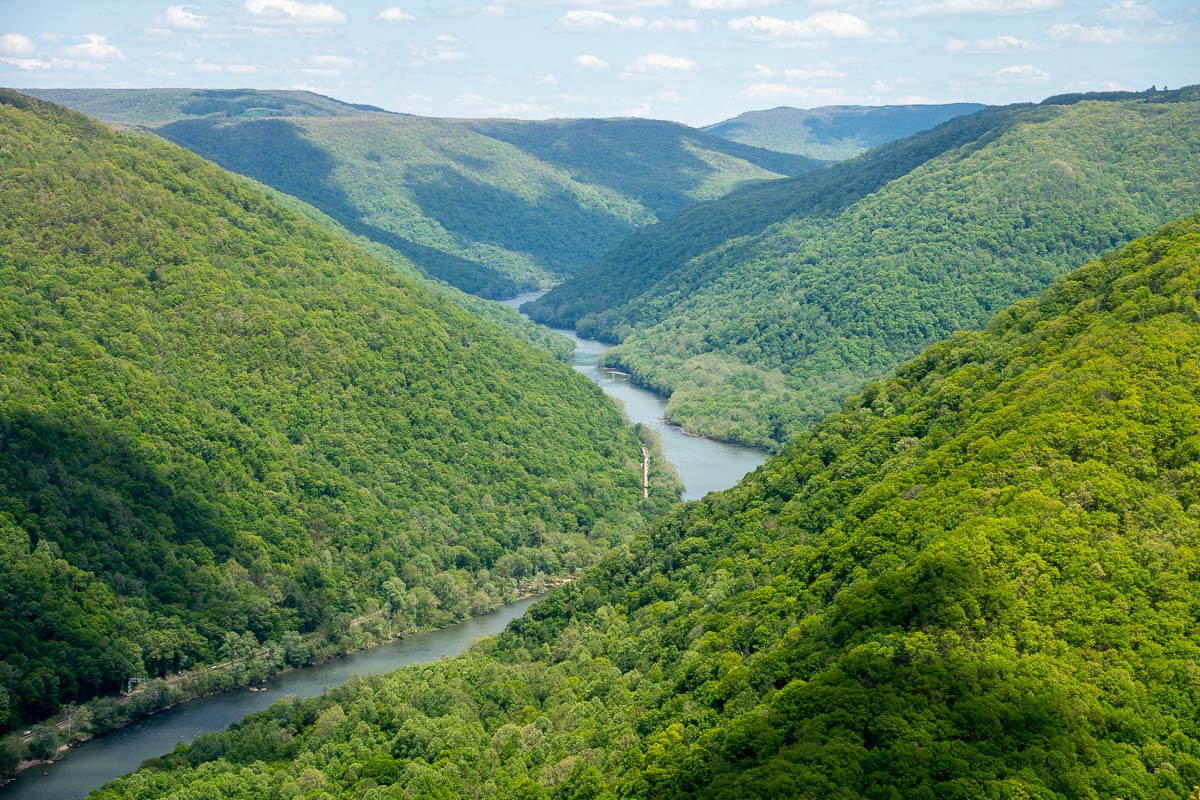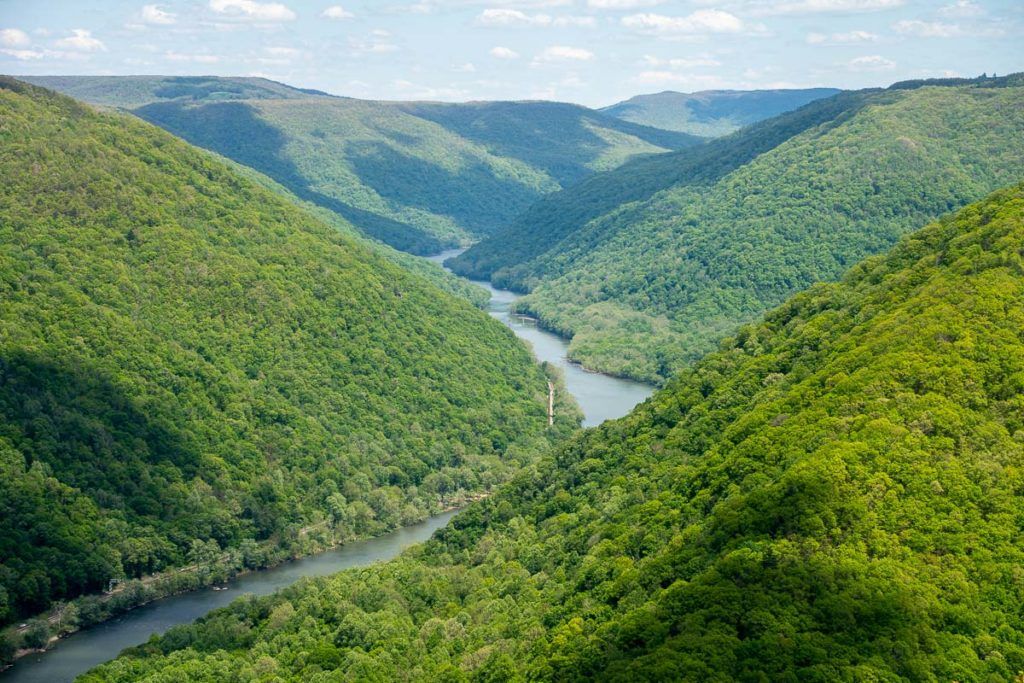 On your way back to Fayetteville, you might also want to stop briefly at Babcock State Park to see the famous Glade Creek Grist Mill, which you've likely seen before in promotional materials about West Virginia.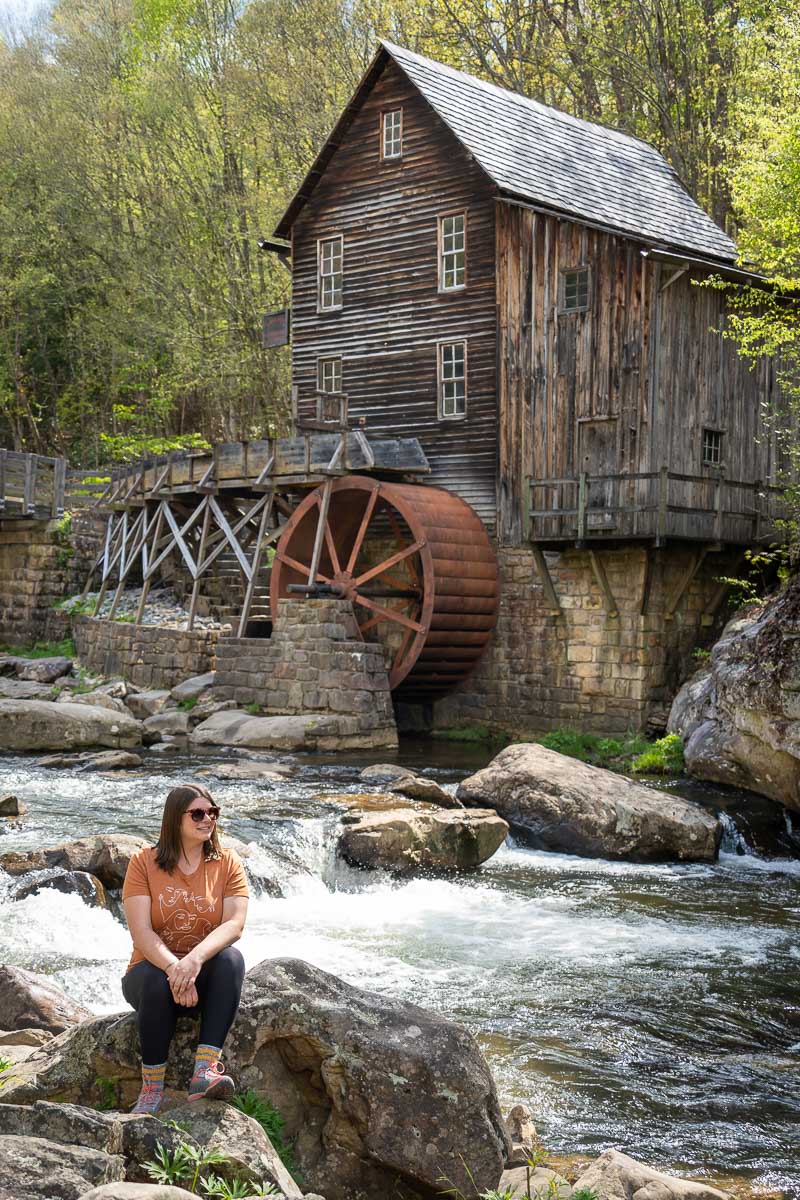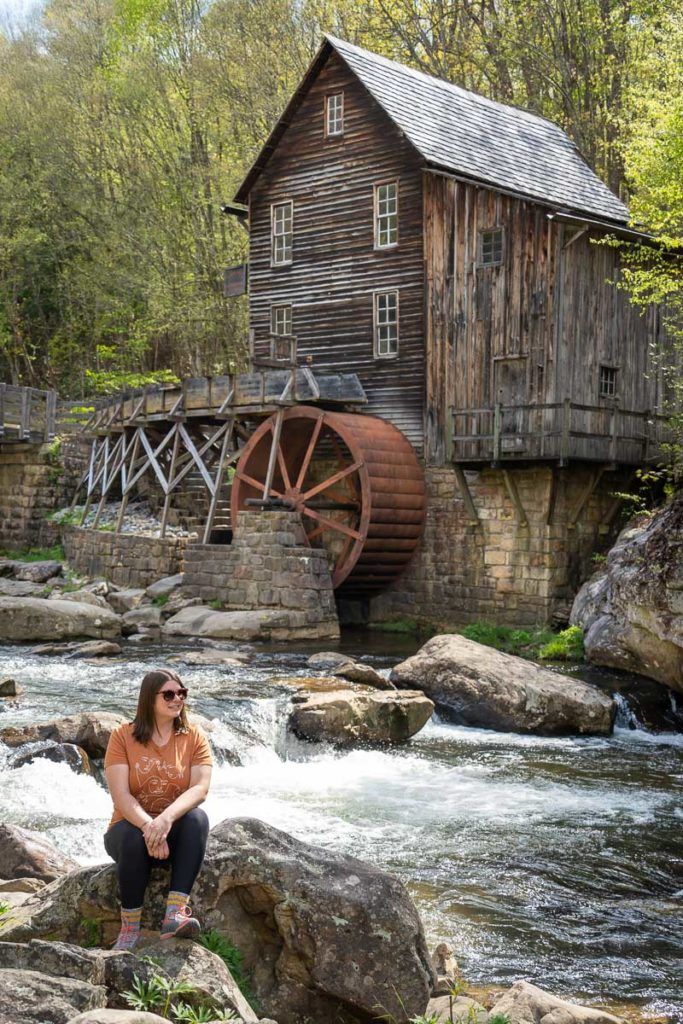 This has the potential to be a very long day depending on how much you want to see/do, but it will help you hit up the last of the highlights of New River Gorge National Park.
Total drive time: 2-3 hours depending on which stops you make
Sample costs for today: Mountain bike rental $35-$75
Where to stay in Fayetteville: We loved our stay in the Nuttall apartment at Lafayette Flats in Fayetteville. If these apartments are booked, there are hotels in Beckley including a Hampton Inn (the top-rated hotel there), a Courtyard by Marriott, and a Country Inn & Suites
Day 5: To Canaan Valley
Fuel up this morning in Fayetteville with breakfast at Wood Iron Eatery before bidding farewell to the New River Gorge and this part of the state.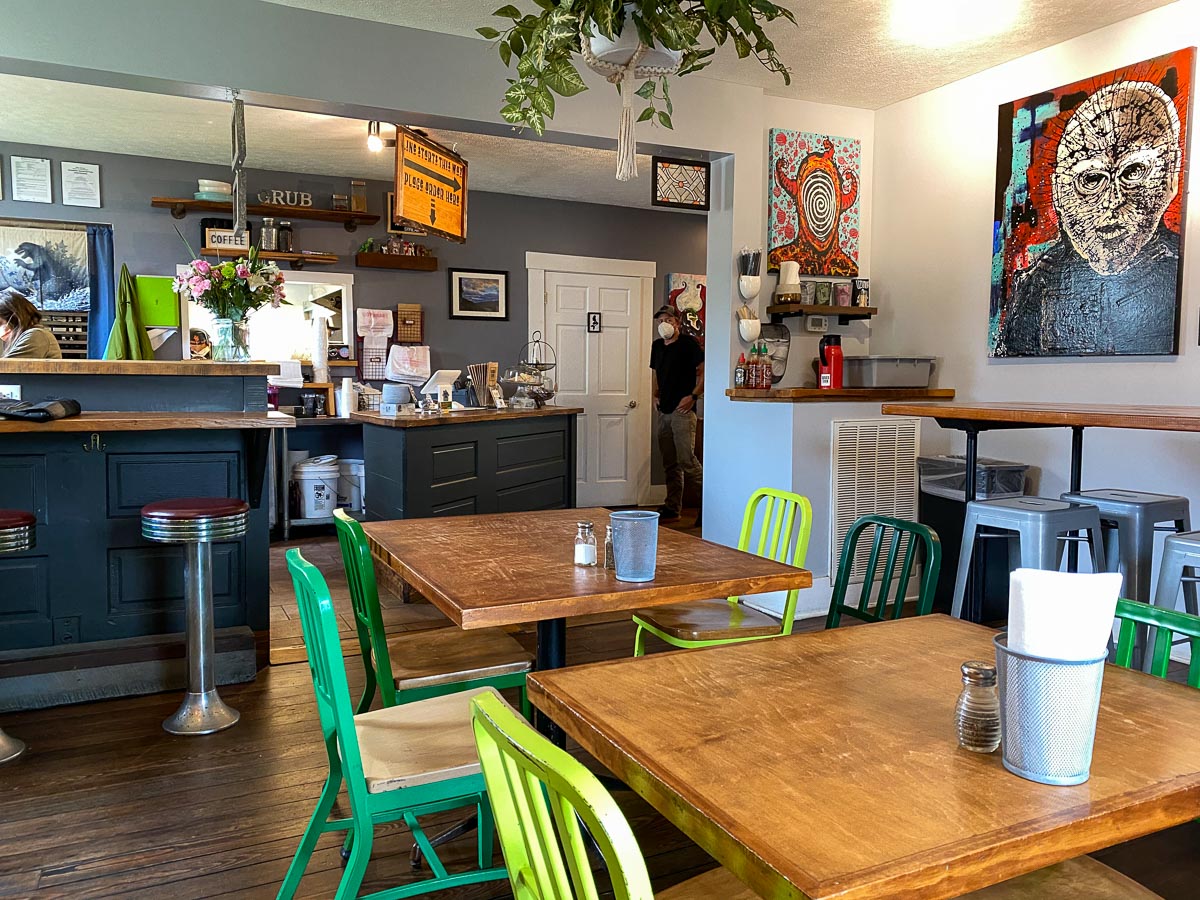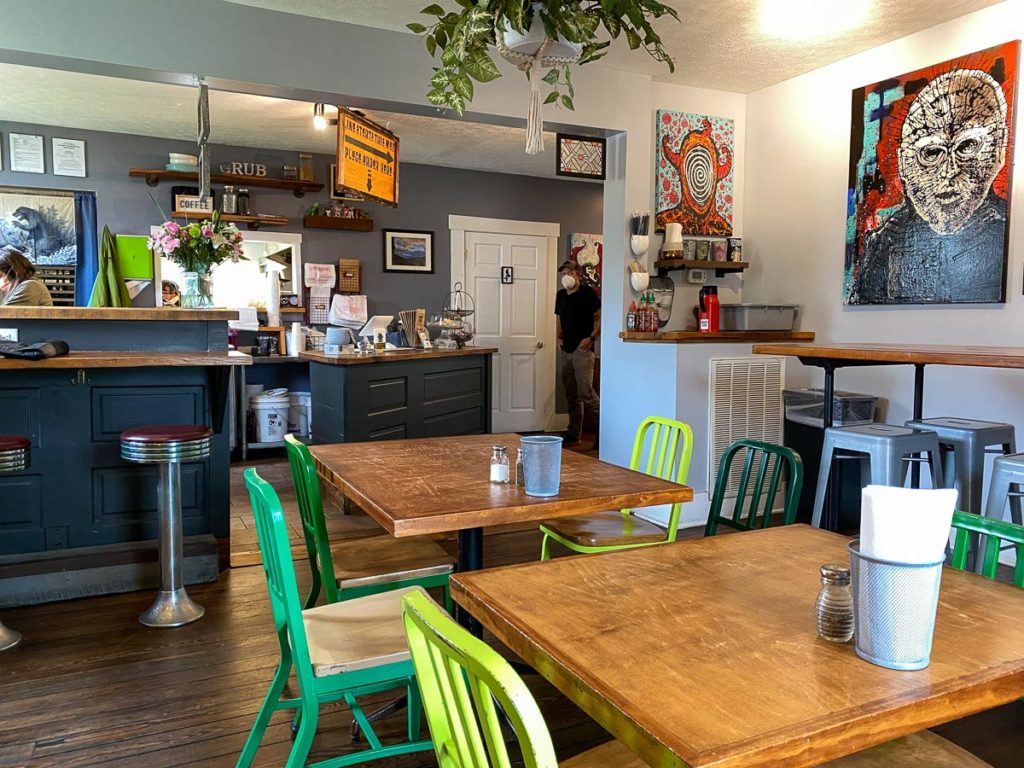 You'll be heading east today, to an area known as Canaan Valley. But the drive is short (only about 3 hours if you go straight there), so you may as well make a few stops along the way.
The first stop I'd recommend is to see Summersville Lake, which is just up US-19 from Fayetteville. This beautiful lake is a popular summer resort spot, and there's a nice viewpoint you can stop at if you plug "Long Point Overlook" into your Google Maps (just make sure it's the one on the lake, though!).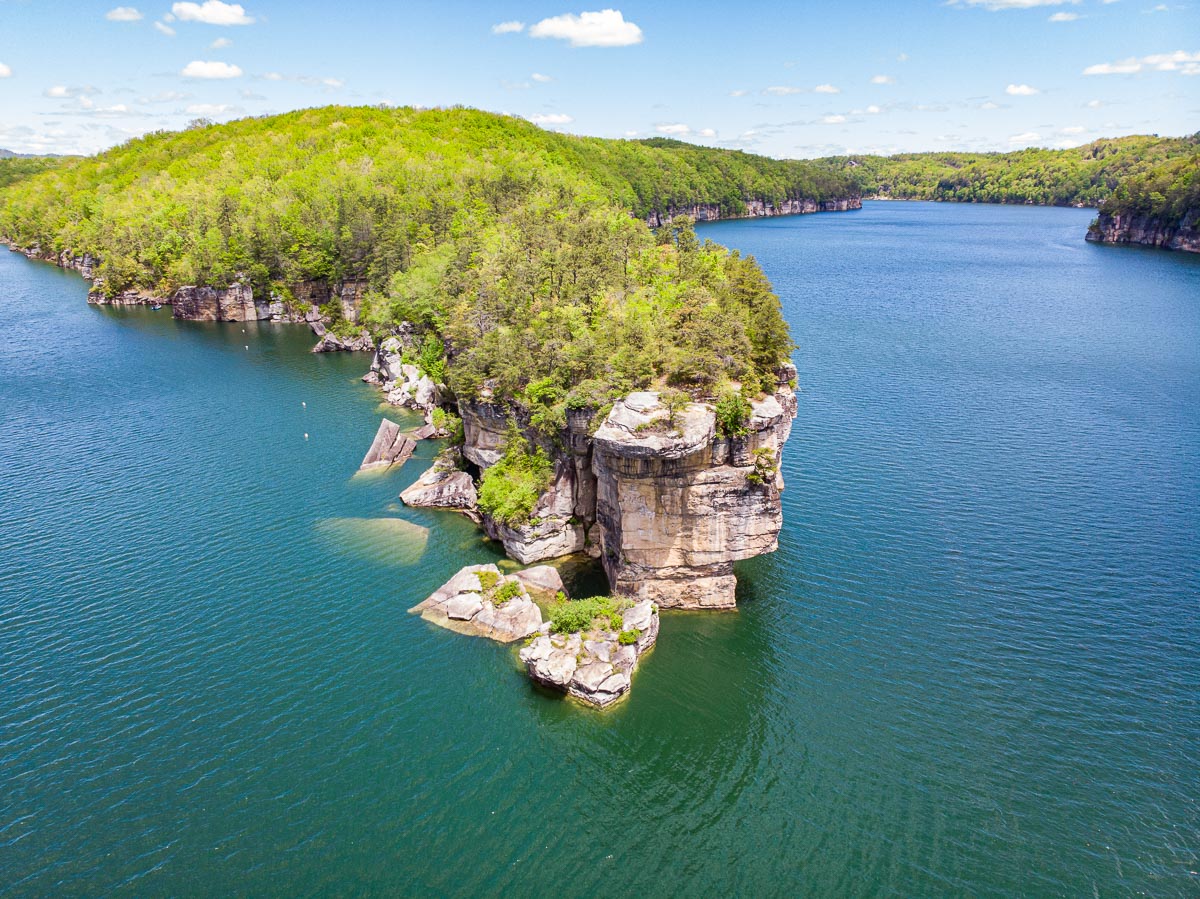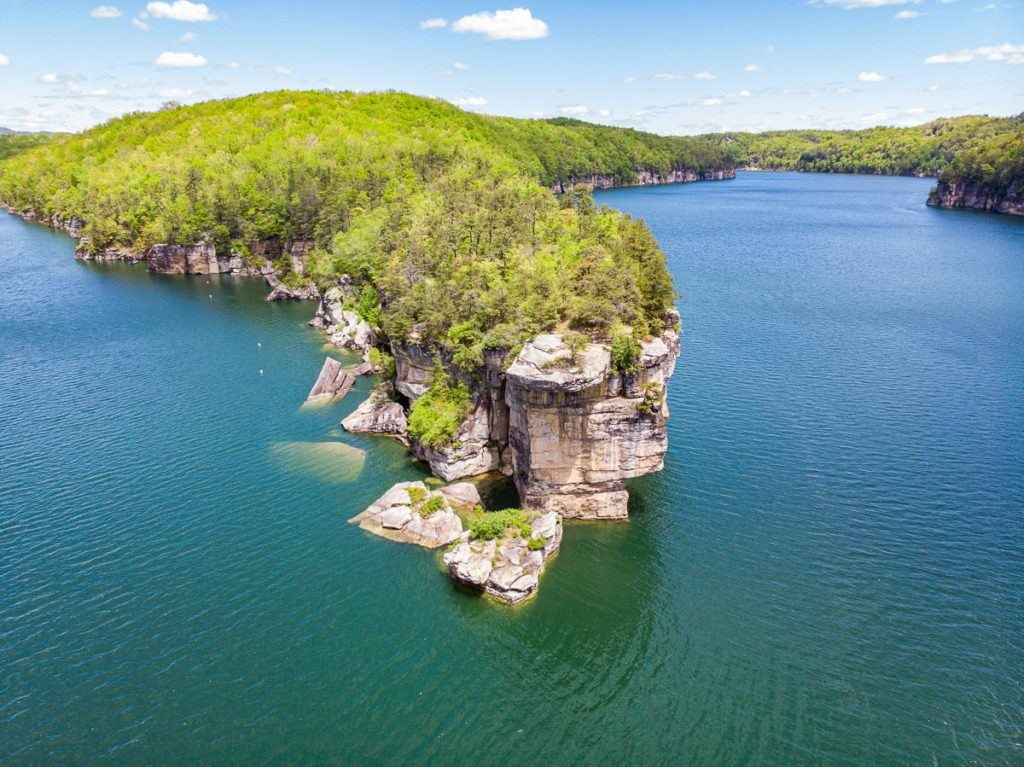 Next, leave the main highway and head into the mountains so you can visit the Falls of Hills Creek and Cranberry Glades Botanical Area, both off of WV-39.
Cranberry Glades is super interesting because it's an area within the Monongahela National Forest protecting the largest area of bogs in West Virginia. There's a short half-mile boardwalk here through the bogs (you'll reach the parking lot for it before you get to the Nature Center), and it's a nice place to stop and stretch your legs.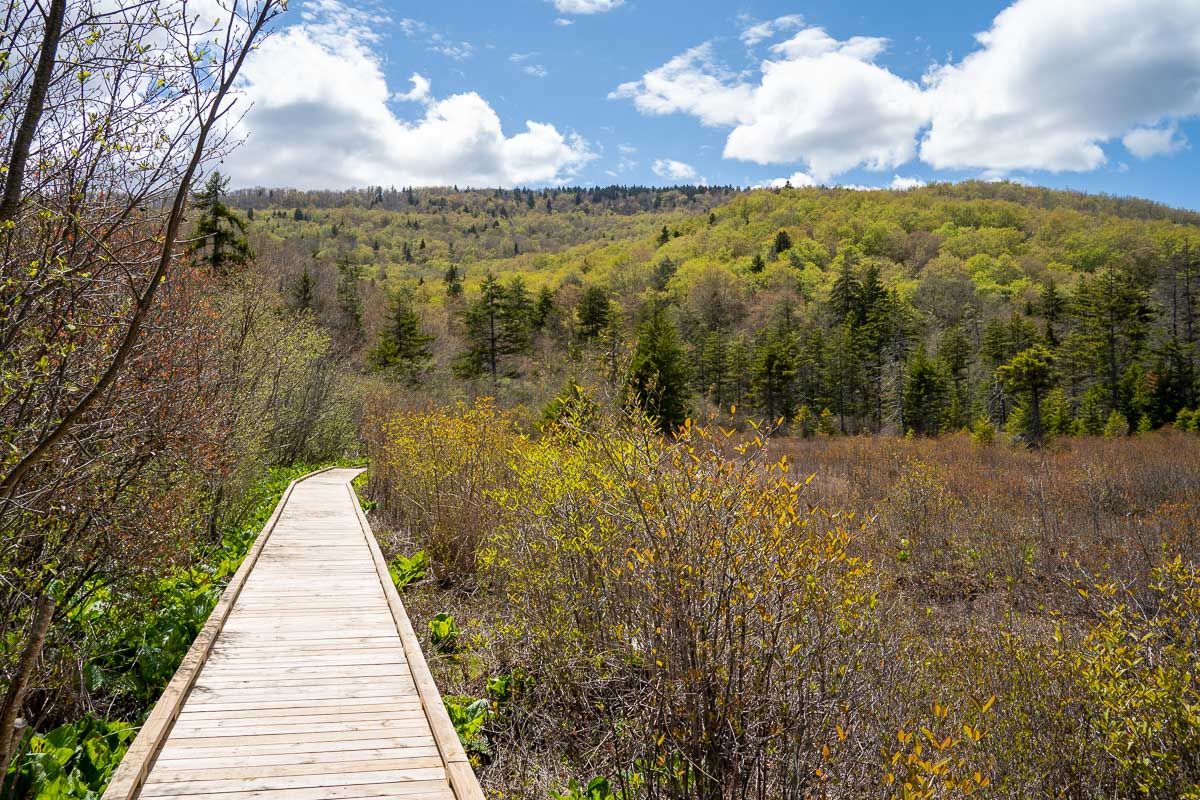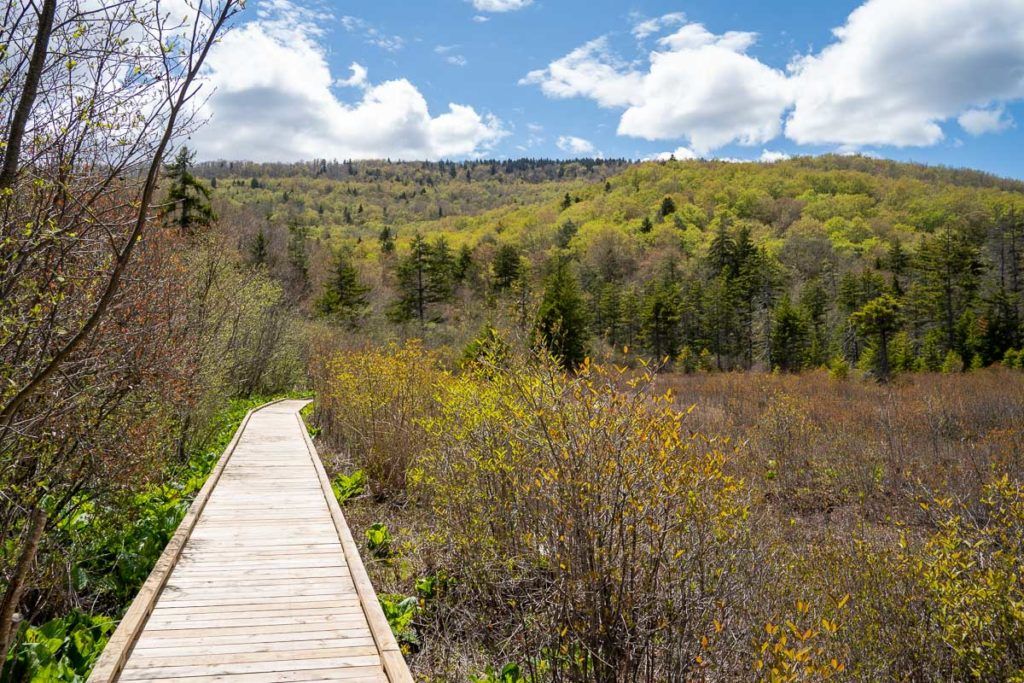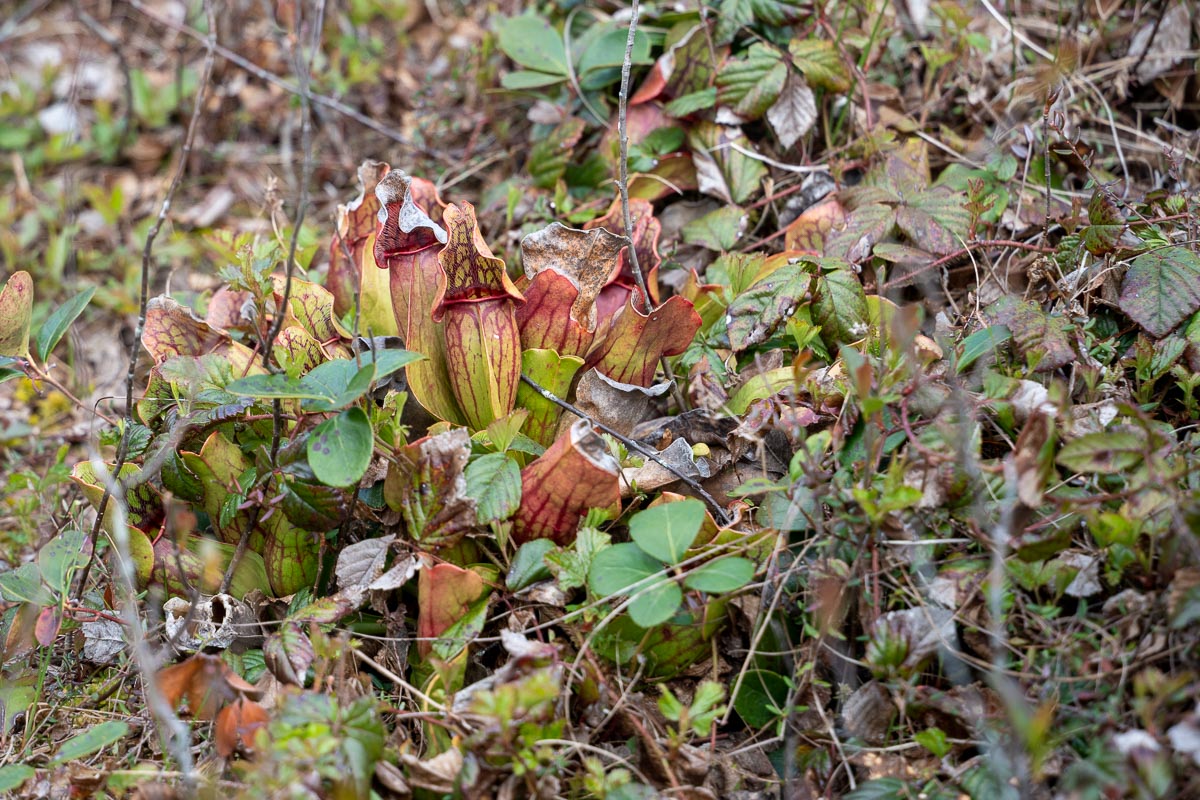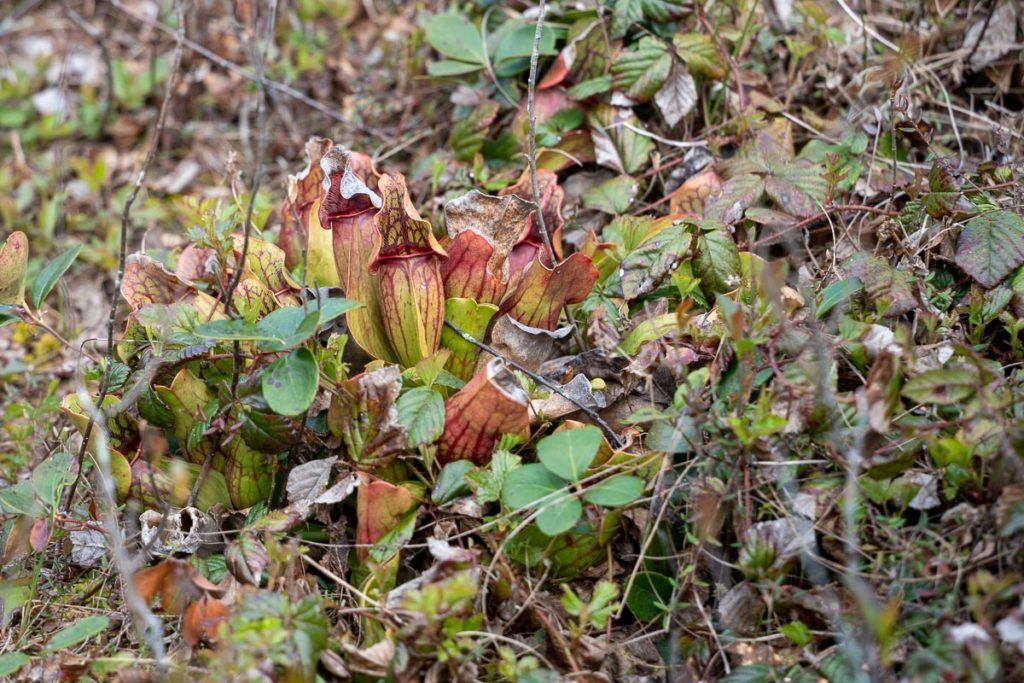 You could stop in at Snowshoe Mountain Resort for lunch next, or just continue on to Canaan Valley.
If you have time this afternoon/evening, the Canaan Valley Resort has a scenic chairlift ride that offers up some stunning views of this beautiful area. The chairlift ride is long (it can take about 20 minutes each way!), and definitely worth the ticket price if the weather is good.
Tonight, depending on where you decide to stay, you can grab dinner at the Canaan Valley Resort, or head into the towns of Davis or Thomas where there are lots of local restaurants to choose from.
Total drive time: 4 hours
Sample costs for today: Scenic chairlift ride: $8 per adult
Where to stay in Canaan Valley: There are lots of options to choose from! You could stay at the family-friendly Canaan Valley Resort, book a room at the hip Billy Motel in Davis (it personally gives me Schitt's Creek vibes – in a good way!), or book one of the Golden Anchor Cabins in Dryfork if you're after something more romantic.
We actually spent 2 nights in a cabin, and 1 night at the Billy Motel.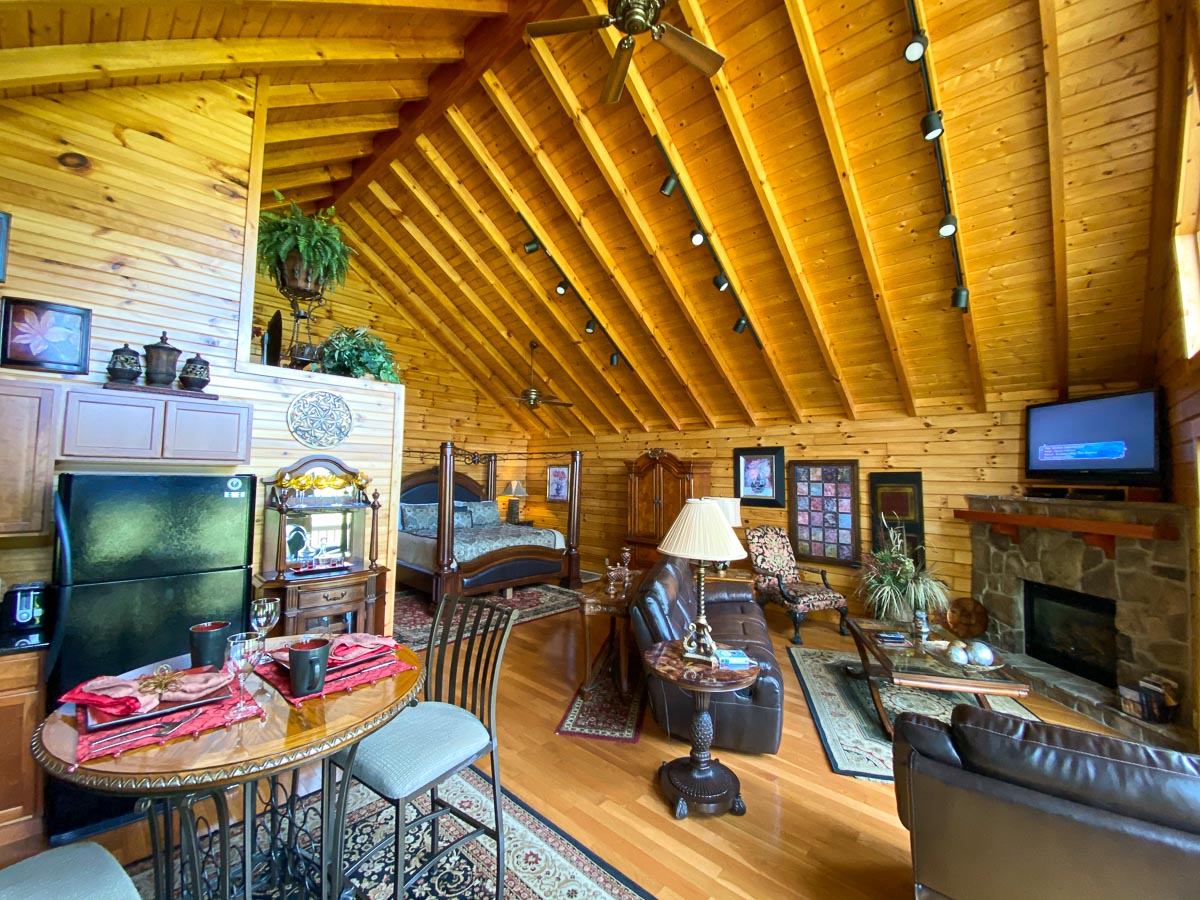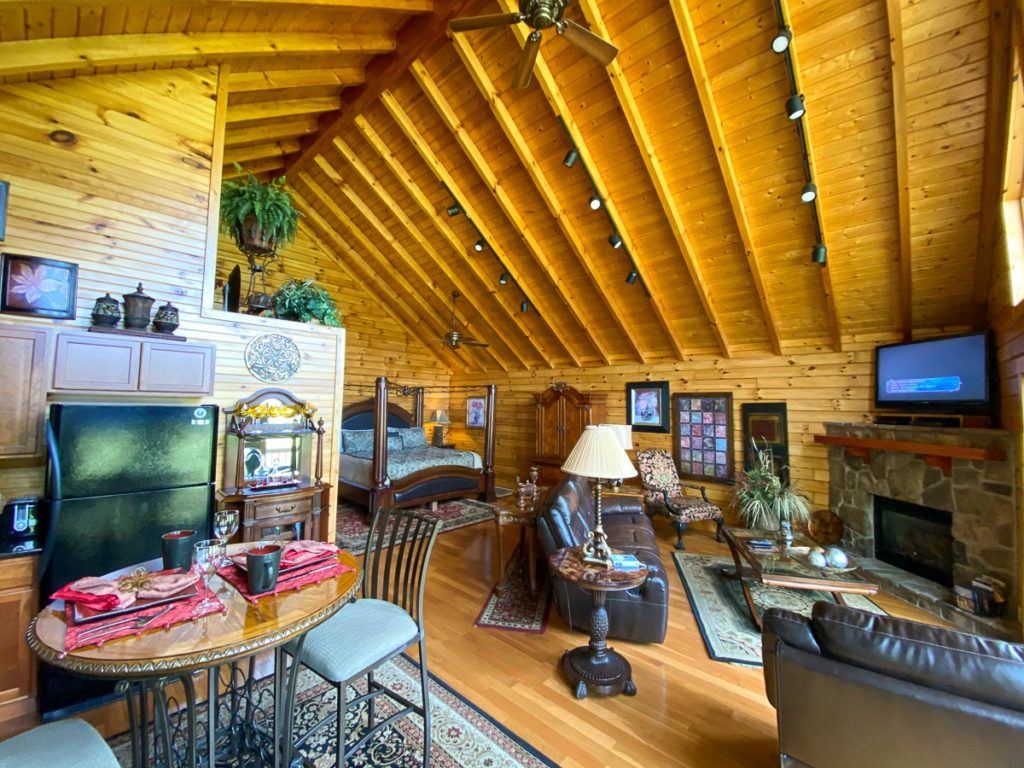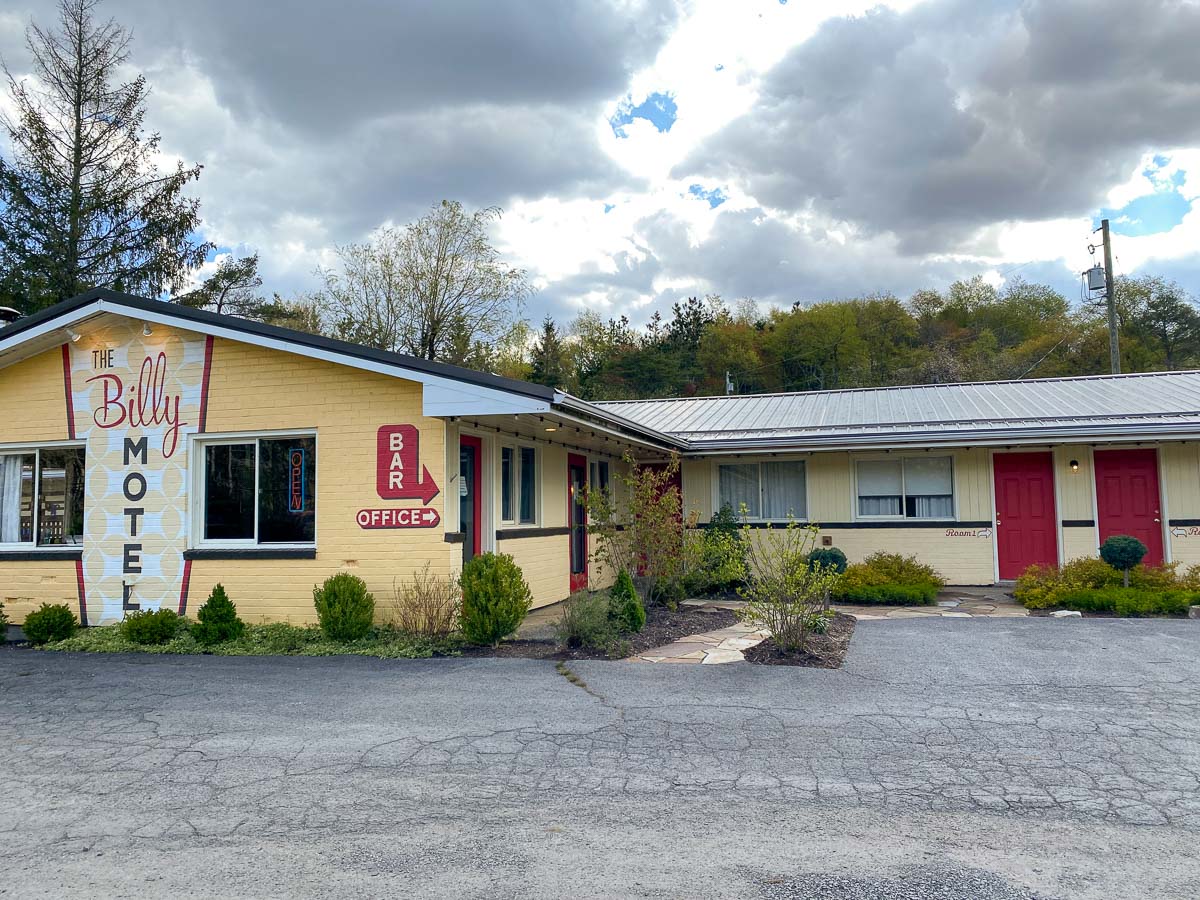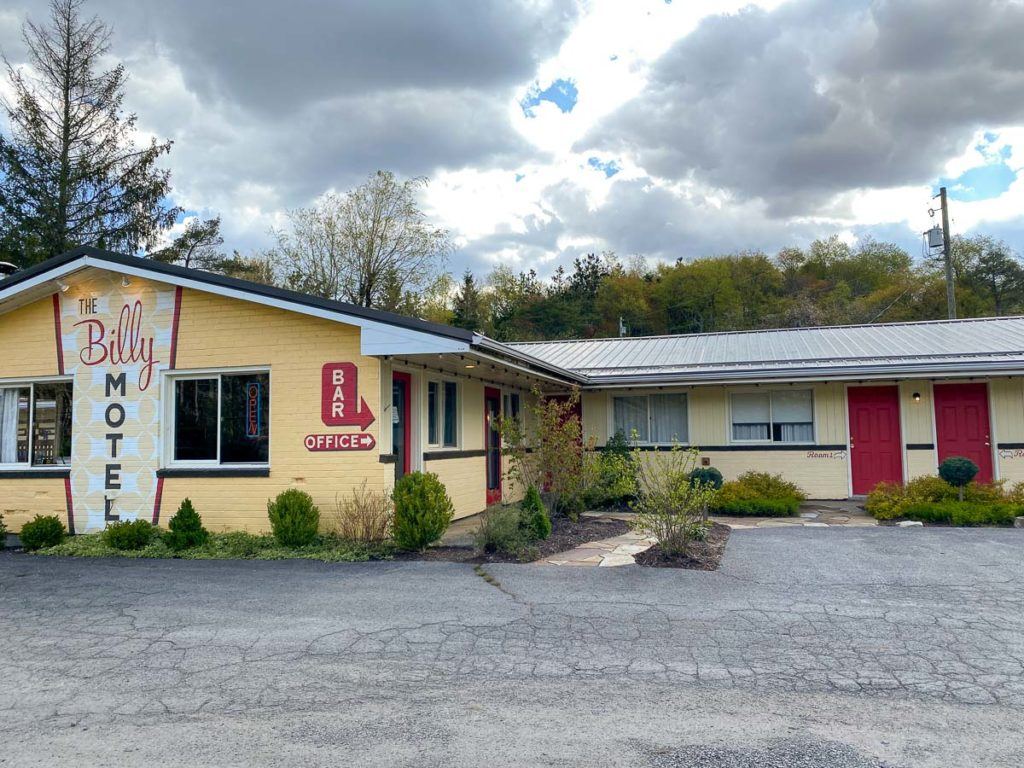 Day 6: Waterfalls, wilderness, and small WV towns
Today will be sort of a grab-bag of things you can do around the towns of Davis and Thomas. These towns – each with a population of less than 1000 people – are cute, artsy towns with an interesting history.
The Davis brothers (one of whom was named Thomas Davis) opened a coal mine and then a railroad near the town of Thomas in the 1880s. The Davis Coal and Coke company brought jobs and prosperity to Thomas, which lasted through the 1920s.
Start your morning with breakfast at Milo's Cafe in Davis, which is located inside the Bright Morning Inn. The breakfasts are large, filling, and delicious.
Then spend some time exploring Thomas, which has lots of beautiful old brick buildings that now house cool shops and galleries. The Thomas Commercial Historic District is listed on the National Register of Historic Places, and is worth exploring for an hour or so.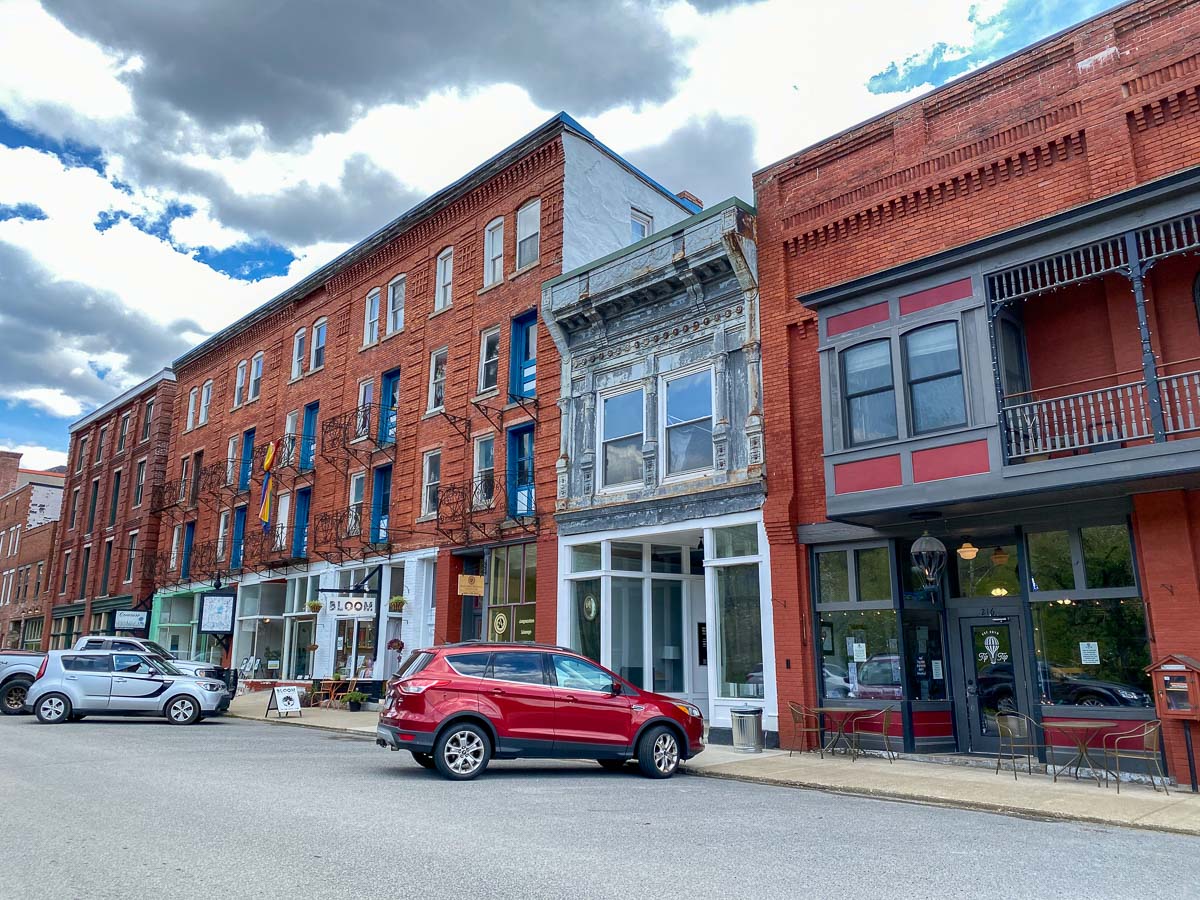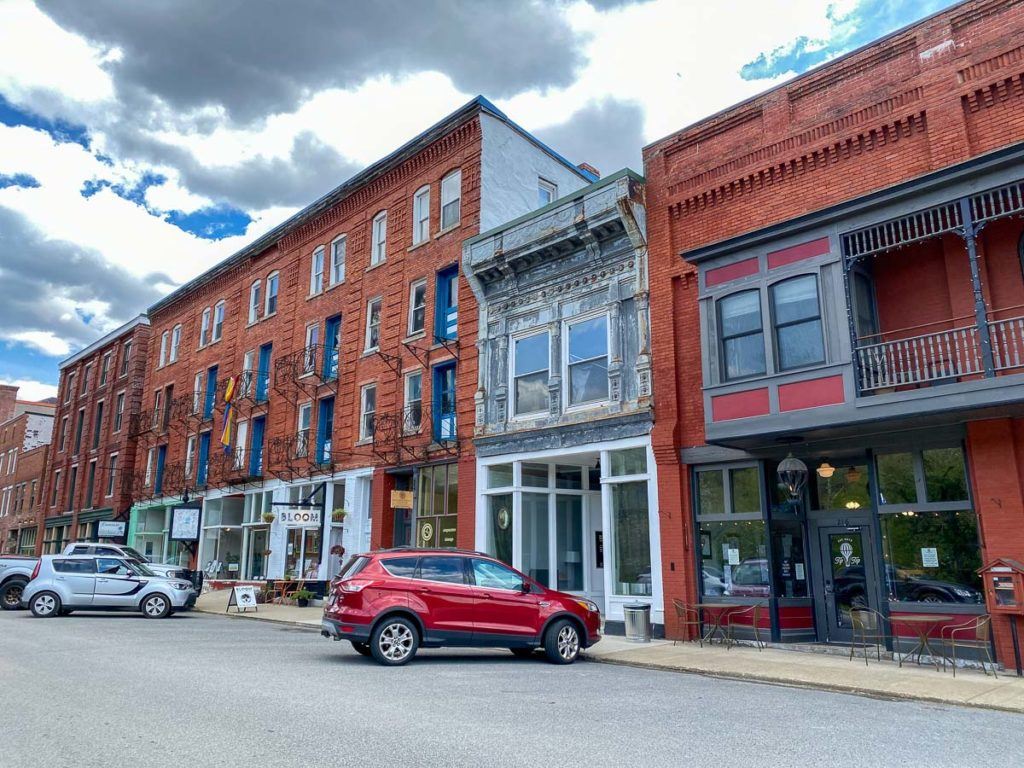 Next, make the short drive to Blackwater Falls State Park. This park is named for the 57-foot falls that cascade down the Blackwater River. You can visit the falls and its viewpoints (which do involve a couple hundred steps, FYI), taking some time to admire the tannin-tinted waterfall.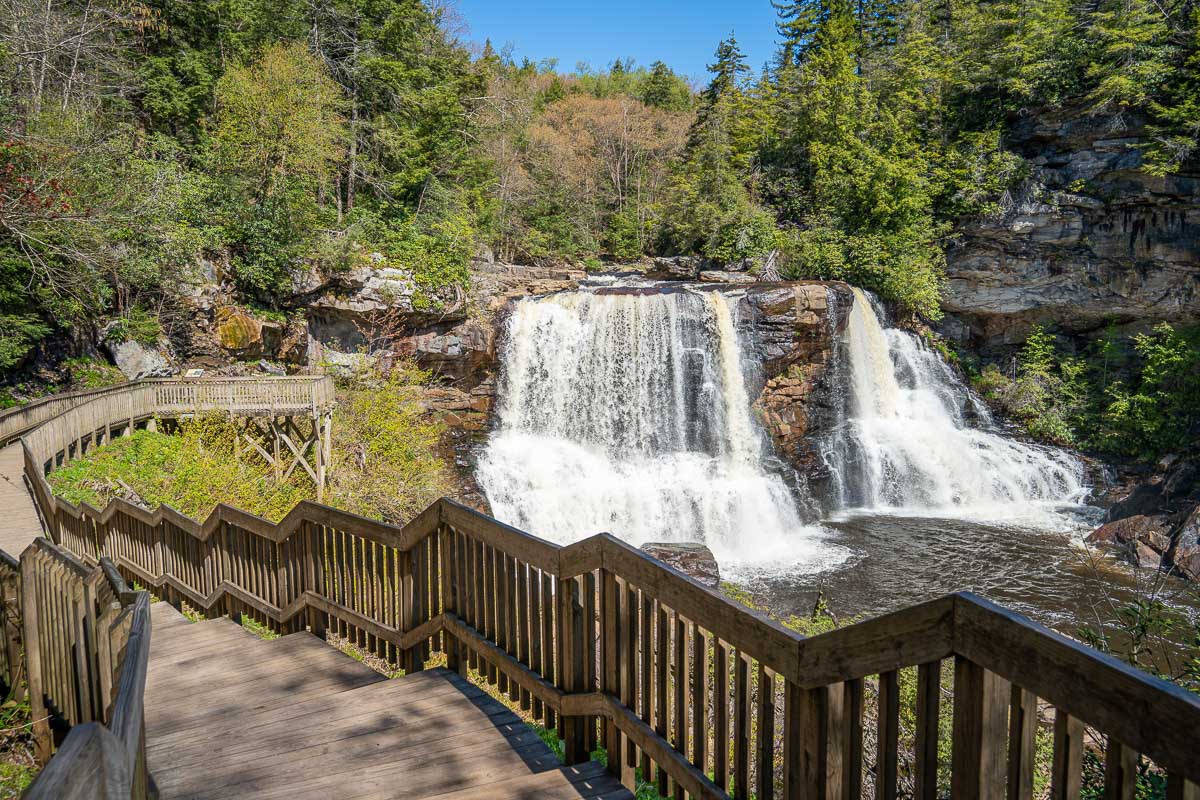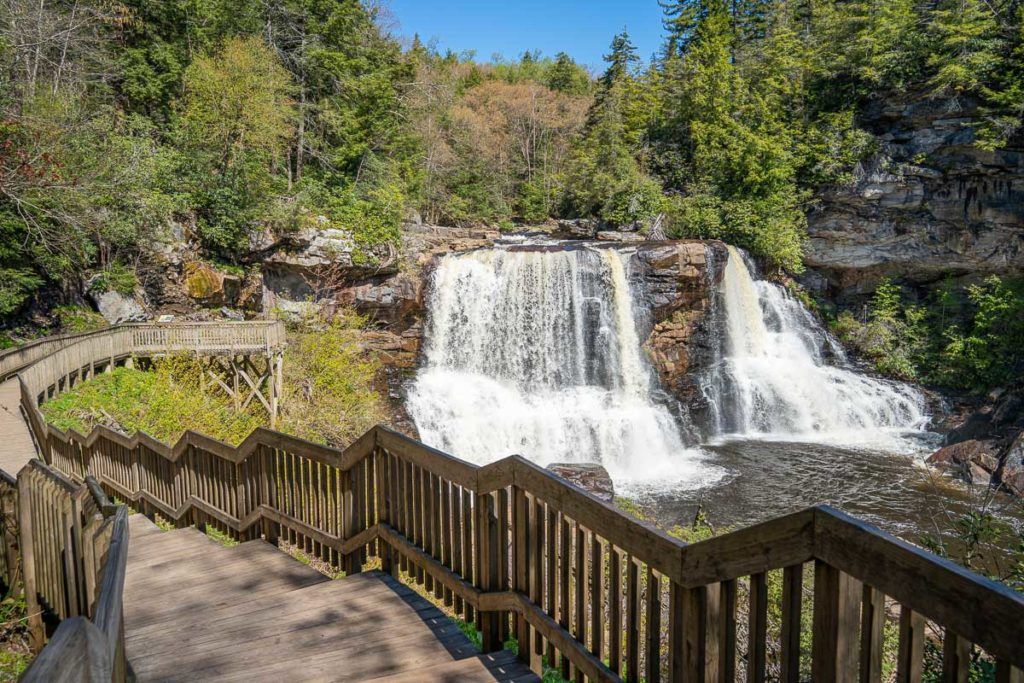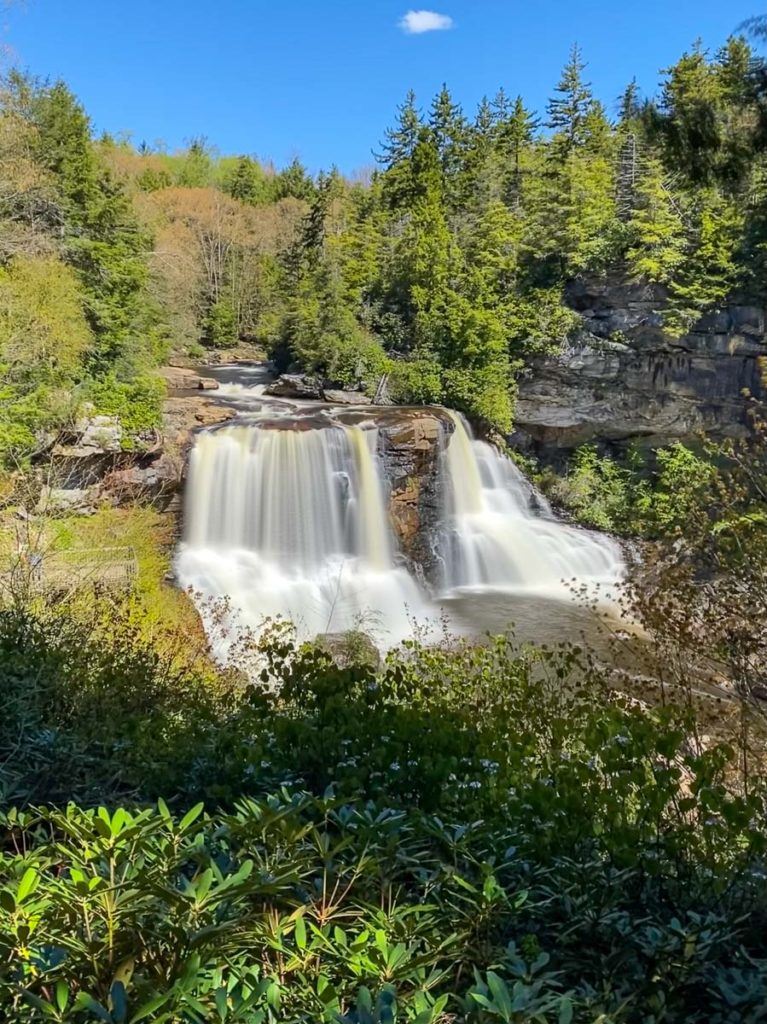 Also in this park, you might want to visit Elakala Falls, Lindy Point, and the Pendleton Point Overlook, all of which involve short hikes to reach.
After exploring the park a bit, head back into Thomas for lunch. The most famous place to eat here is the Purple Fiddle, which is a restaurant and live music venue. Acts large and small have performed at the Purple Fiddle, and they have live music almost every day of the week. There are often free concerts around lunchtime, so definitely check their schedule to see what's on.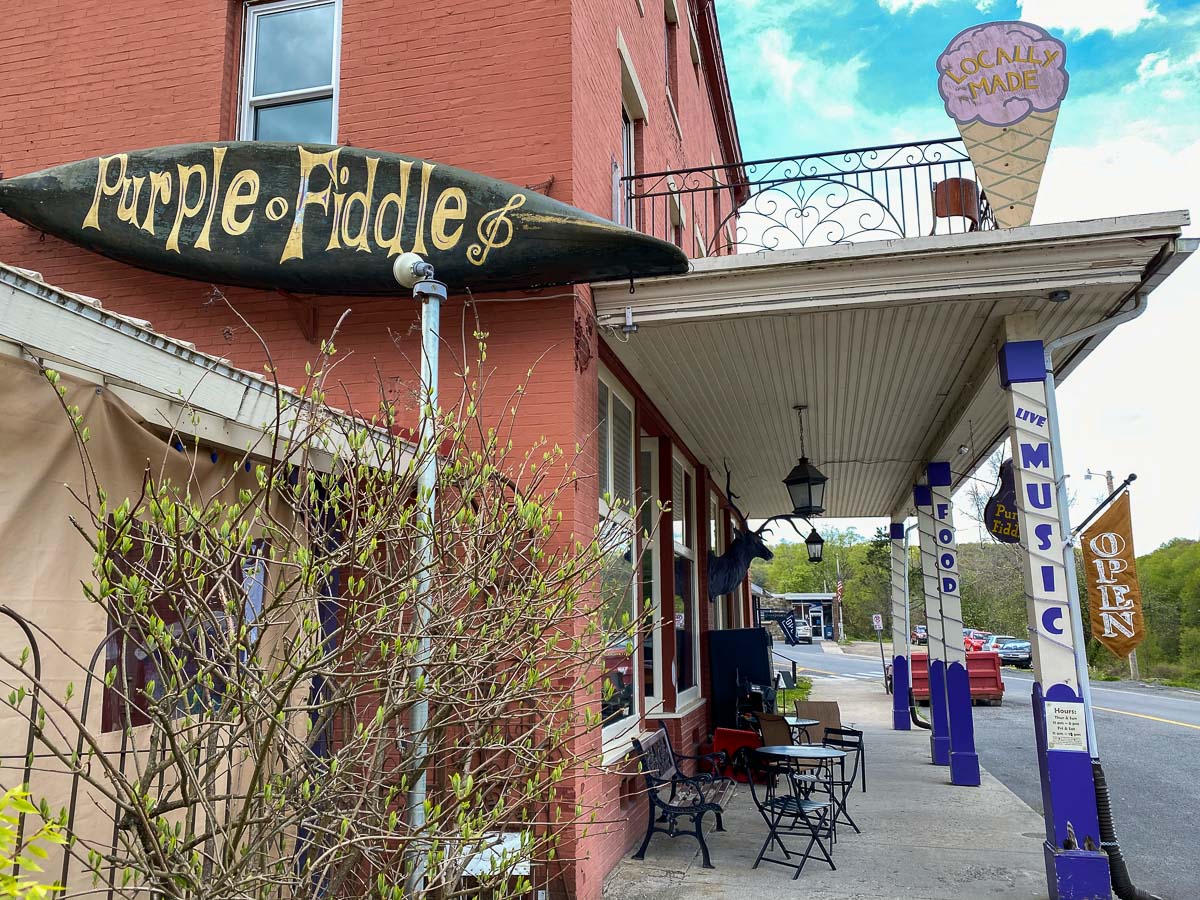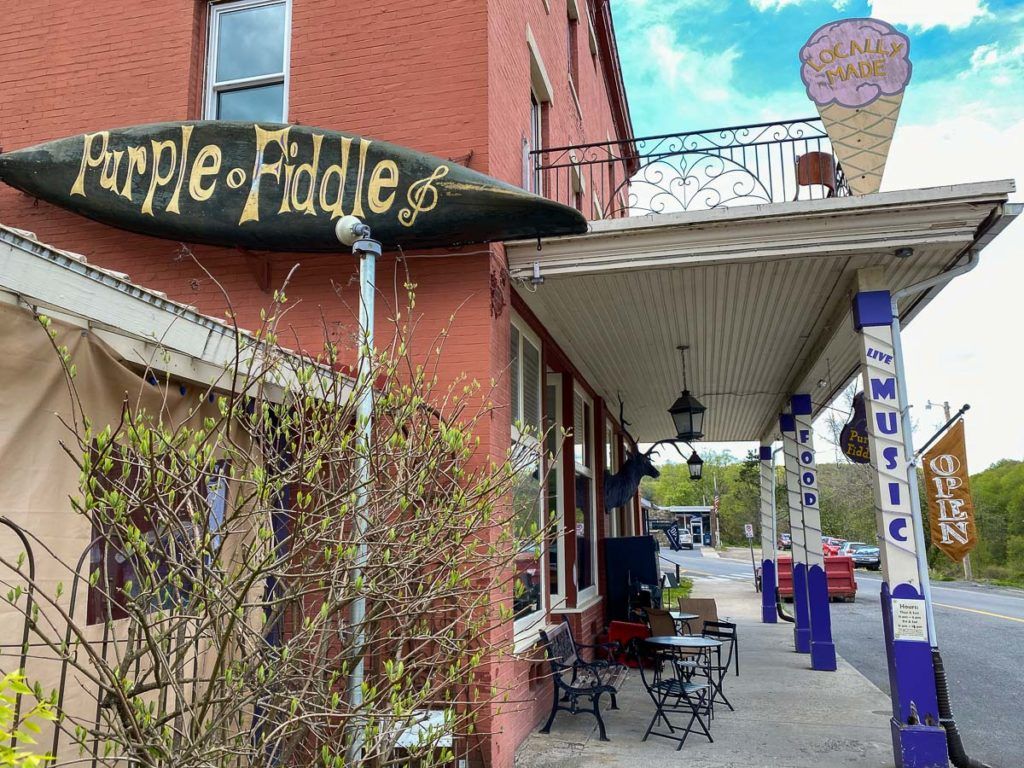 Other good lunch spots include Picnic in Thomas and Big Belly Deli in Davis.
This afternoon, head to Dolly Sods Wilderness, a unique spot within the Monongahela National Forest that is popular with hikers. Dolly Sods sits atop a large plateau, and is known for its trails featuring large boulders and incredible views.
There are lots of trails here under 5 miles in length, with the most popular being the Bear Rocks Trail.
This evening, head back towards the Davis/Thomas area for dinner. If you didn't go to the Purple Fiddle for lunch, consider going for dinner. Or, Farm Up Table is also a good option in Thomas.
Total drive time: 2 hours
Sample costs for today: $10-$20 for music at the Purple Fiddle (though some concerts are free)
Where to stay in Canaan Valley: Again, there are lots of options to choose from! You could stay at the family-friendly Canaan Valley Resort, book a room at the hip Billy Motel in Davis (it personally gives me Schitt's Creek vibes – in a good way!), or book one of the Golden Anchor Cabins in Dryfork if you're after something more romantic.
Day 7: Seneca Rocks choose your own adventure
Today is going to be full of adventure, so I hope you're ready!
We're going to head to the area around Seneca Rocks, where towering fins of Tuscarora quartzite rise out of the landscape like the craggy backs of dinosaurs. These interesting rock formations were formed by rock being folded more than 250 million years ago as the Appalachian Mountains were just settling into being.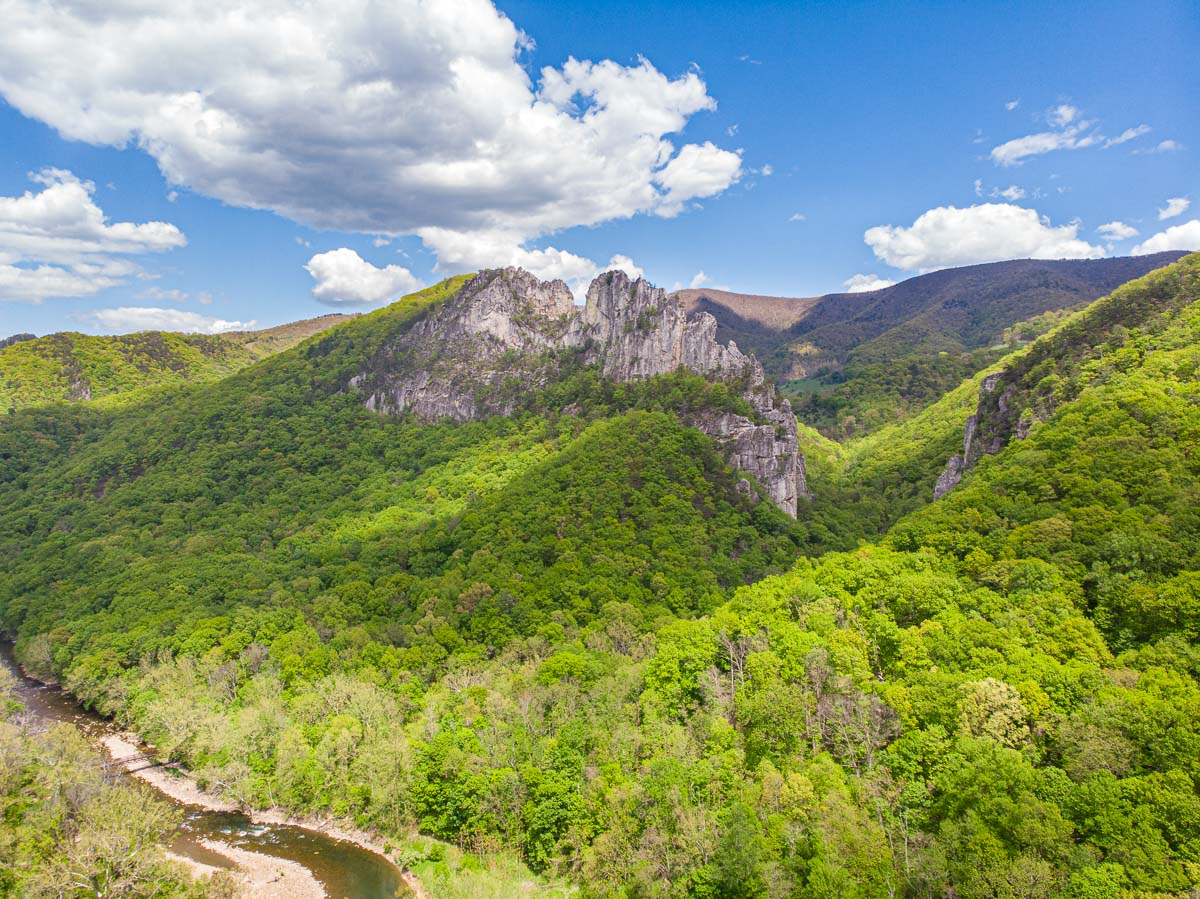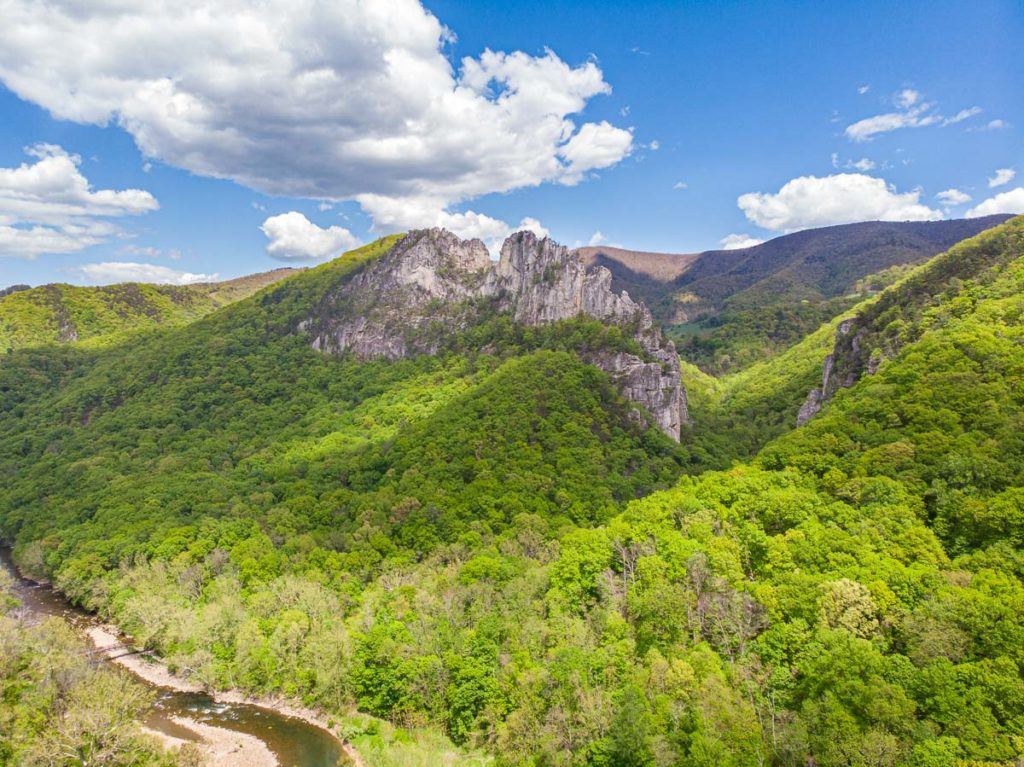 And in one particular spot, you can climb these jagged fins of rock on a via ferrata!
"Via ferrata" is an Italian phrase that translates to "iron road" or "the iron way," and describes a climbing route in the mountains that melds hiking with rock climbing.
The via ferrata you can do here is a privately-owned course run by a company called NROCKS. The course has you climbing on two of those incredible "fins" of rock, and crossing an epic suspension bridge between them.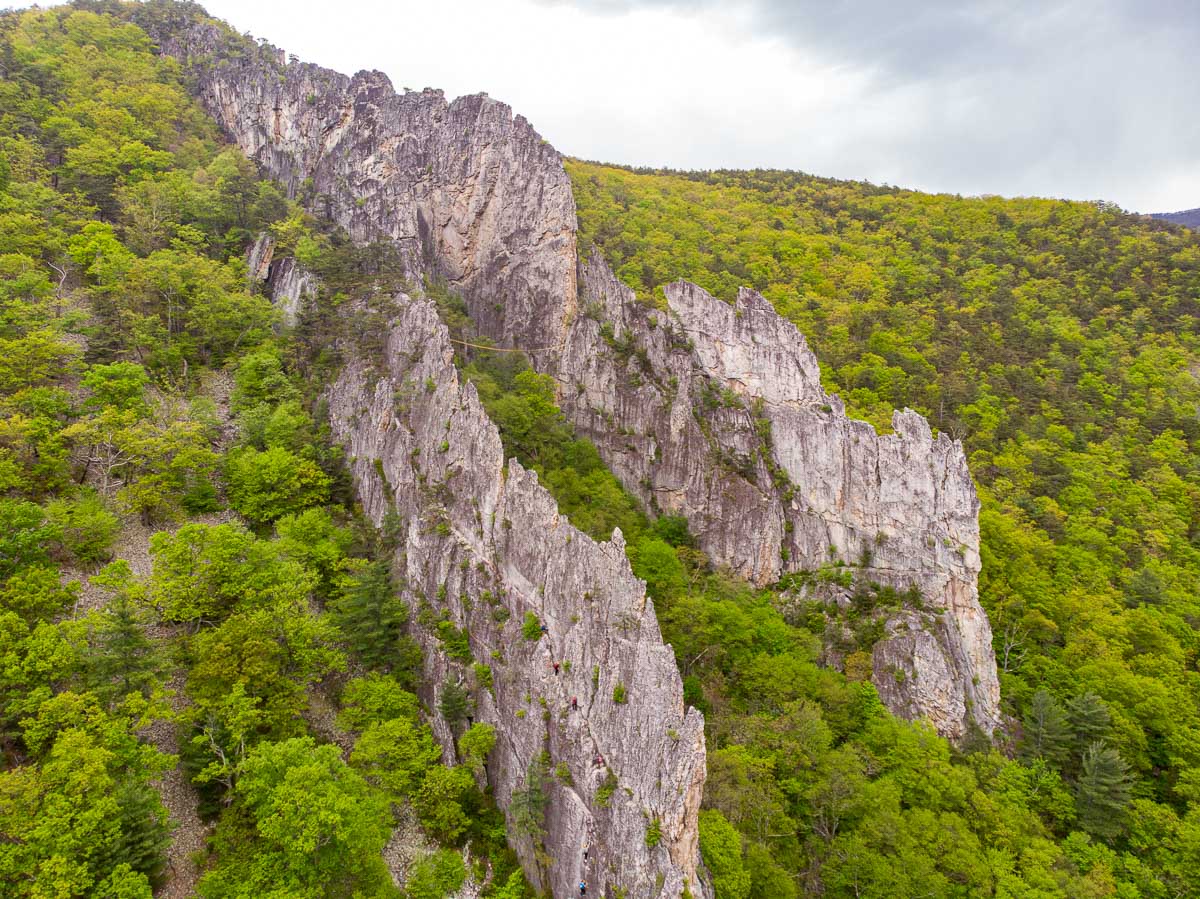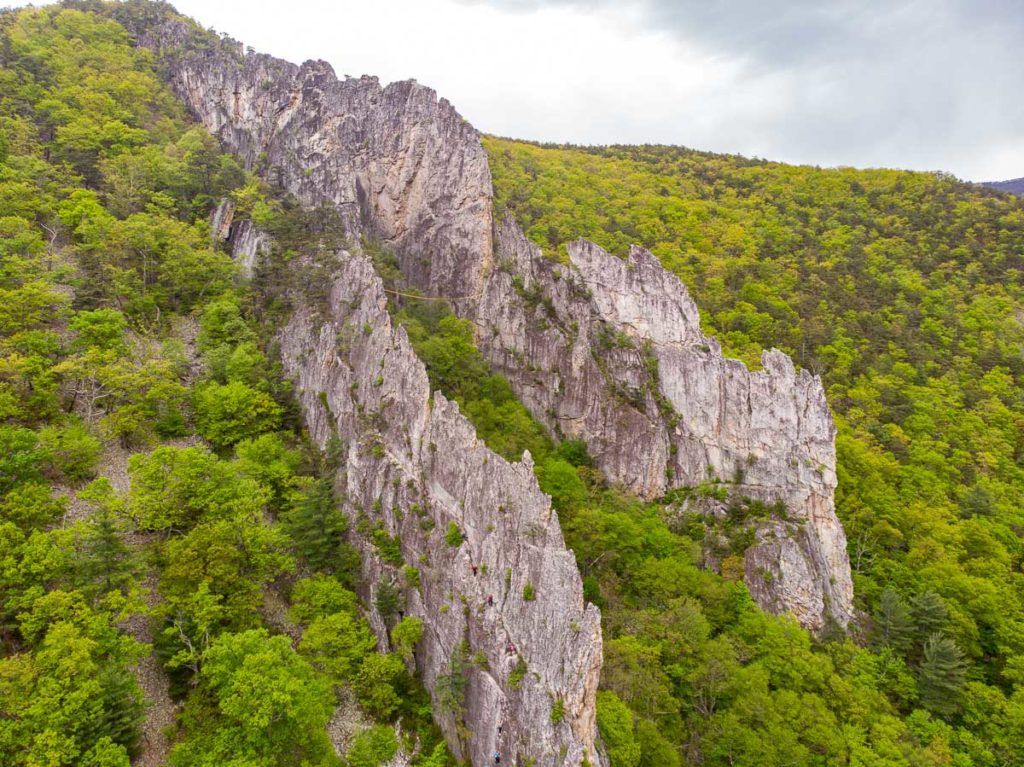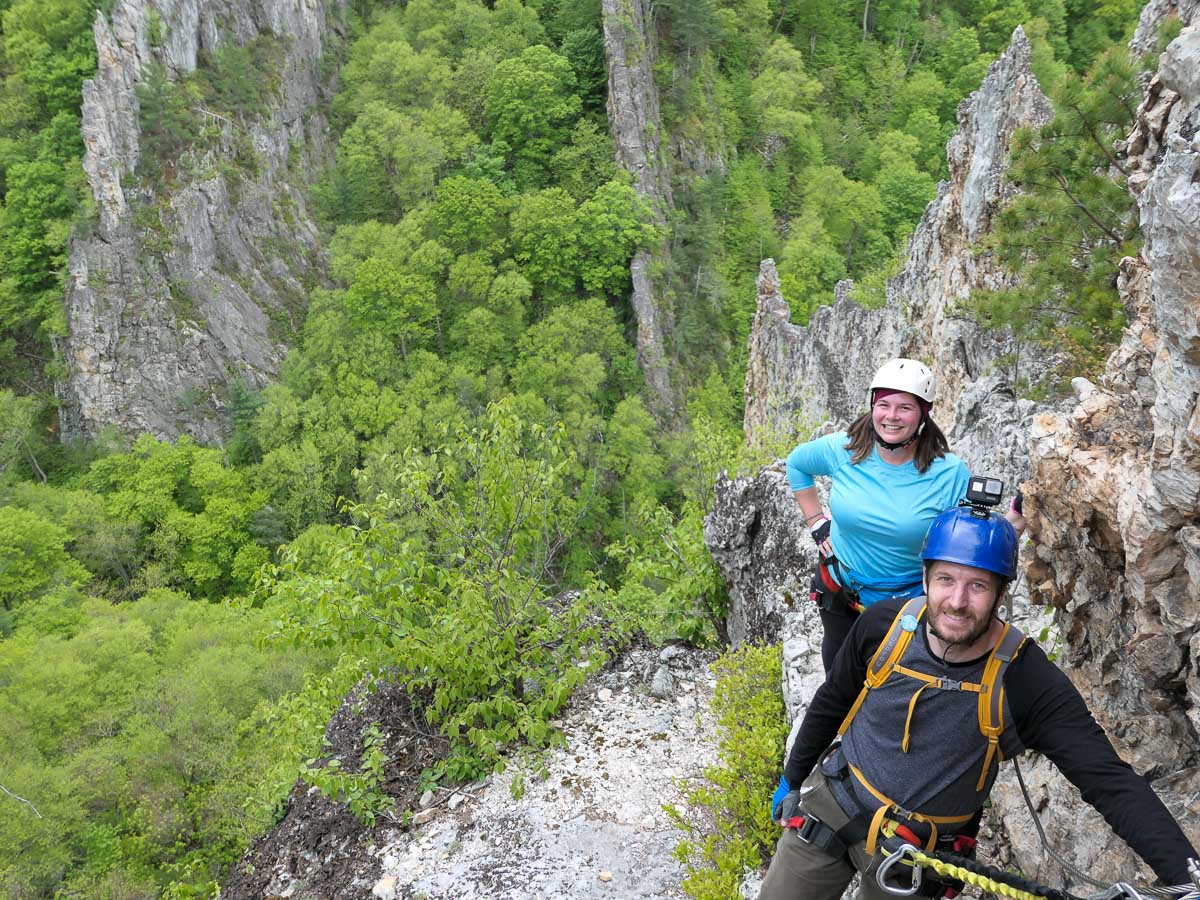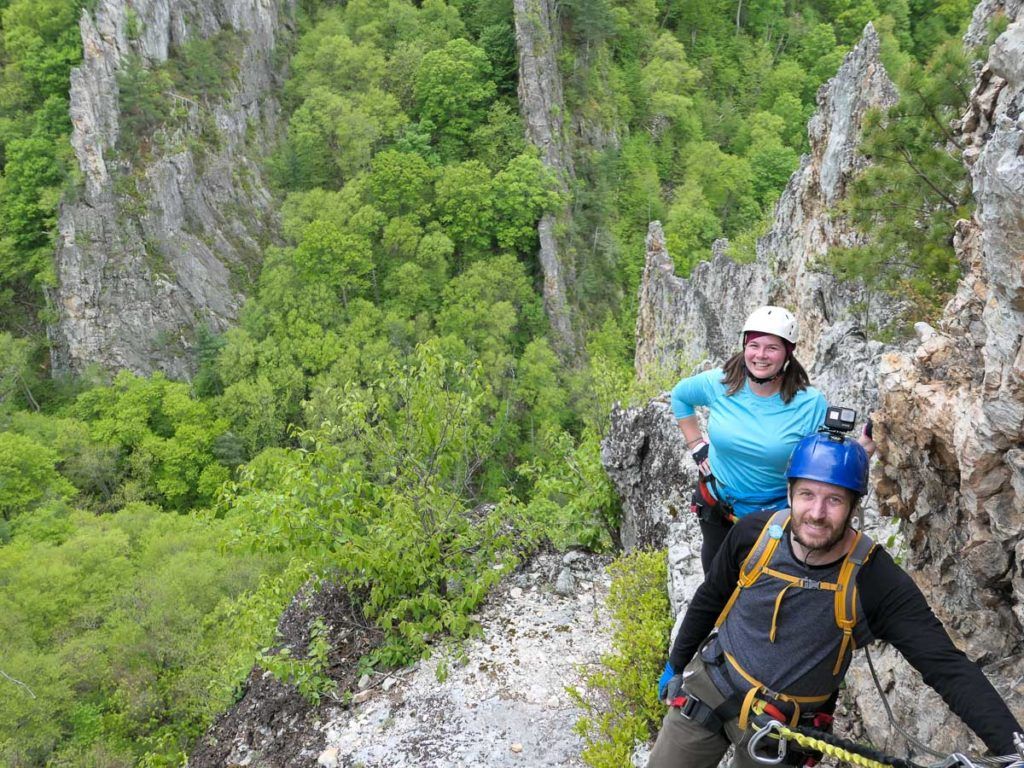 You get a climbing harness and helmet, and learn how to use the system of steel cables and rungs affixed into the rocks in order to stay safe as you channel your inner mountain goat. Groups are small (ours consisted of 6 climbers and one guide), and the experience takes on average 3-5 hours (it took our group 4).
This is a pretty challenging activity, but I think it's one of the most unique things I've done while traveling in the US! (Read all about our tour here!)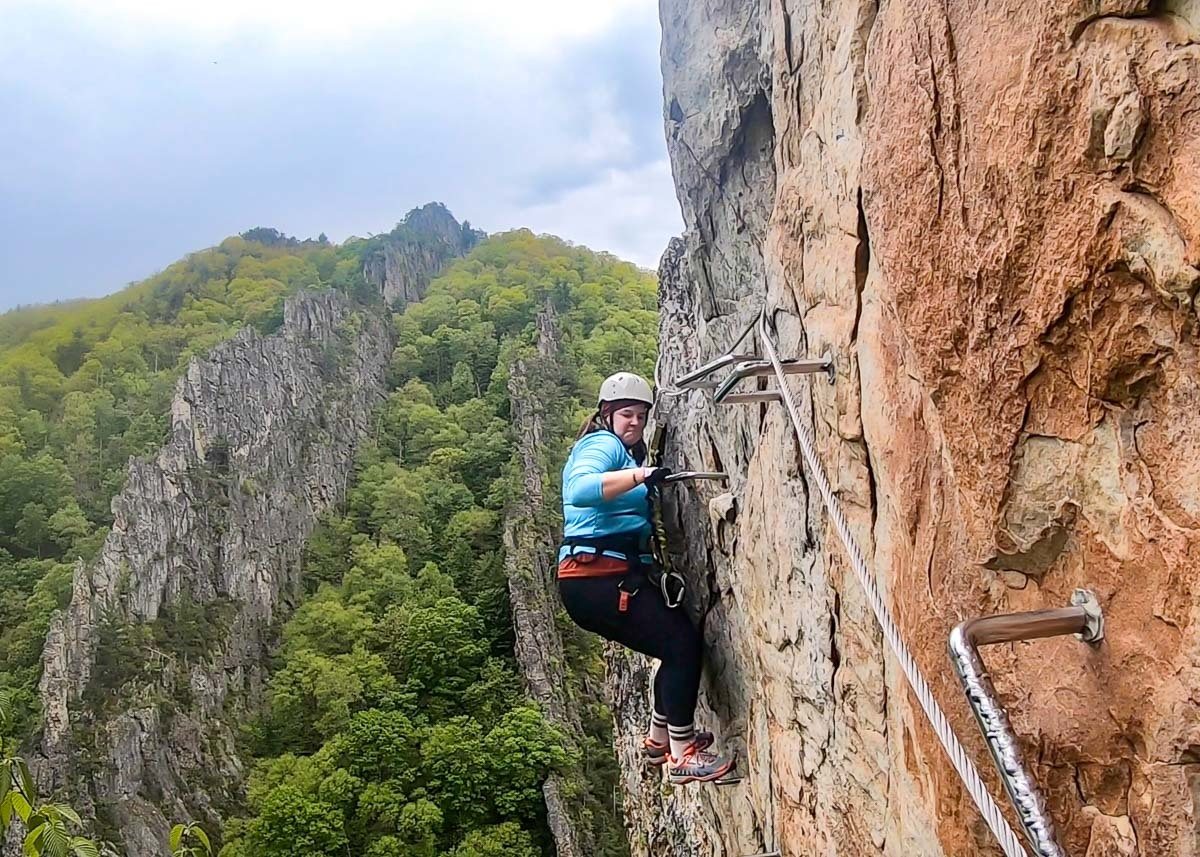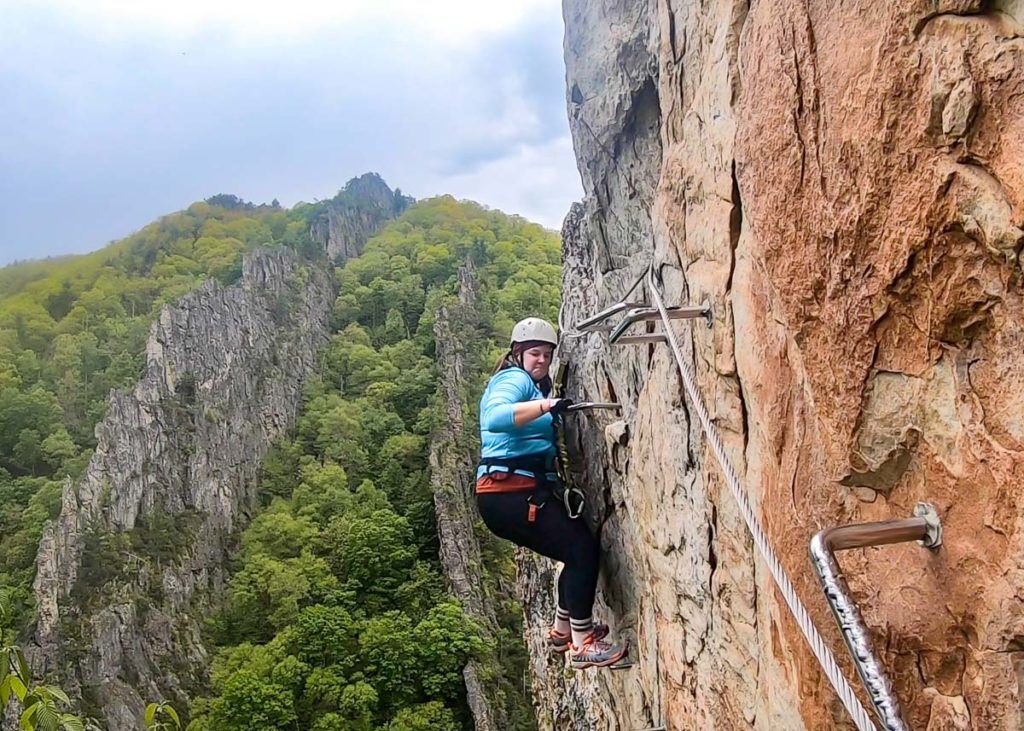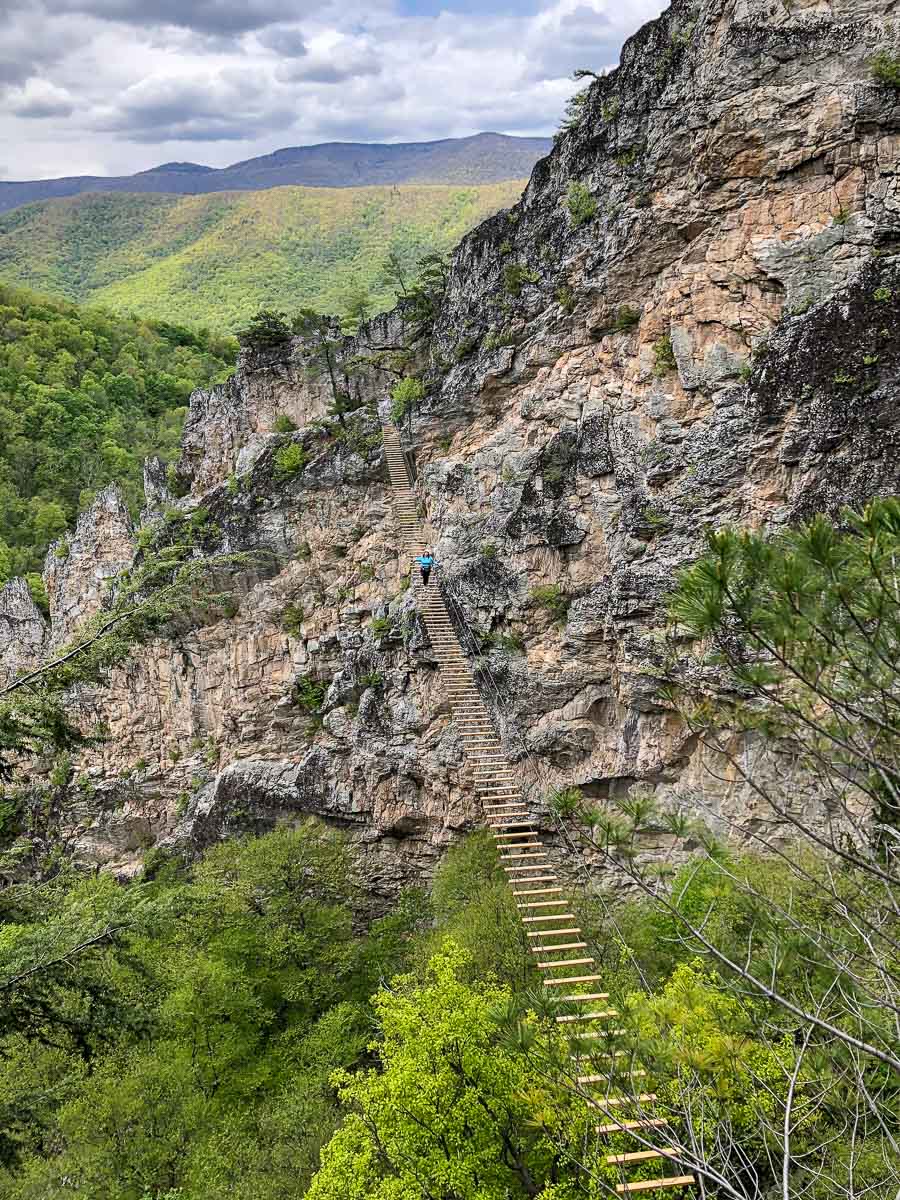 RELATED: Climbing a Via Ferrata in West Virginia: Crazy Fun or Just Plain Crazy?
However, I'm fully aware that even the most outdoorsy of people might take one look at this and say "no thanks." This is NOT an activity for anyone who is really petrified of heights, and I wouldn't expect everyone to want to do it!
If you fall into this latter camp, you can still spend your morning getting an up-close look at some of these rock fins at the Seneca Rocks Discovery Center. Here, there's one large and impressive rock fin, with a challenging hiking trail that takes you close to the top.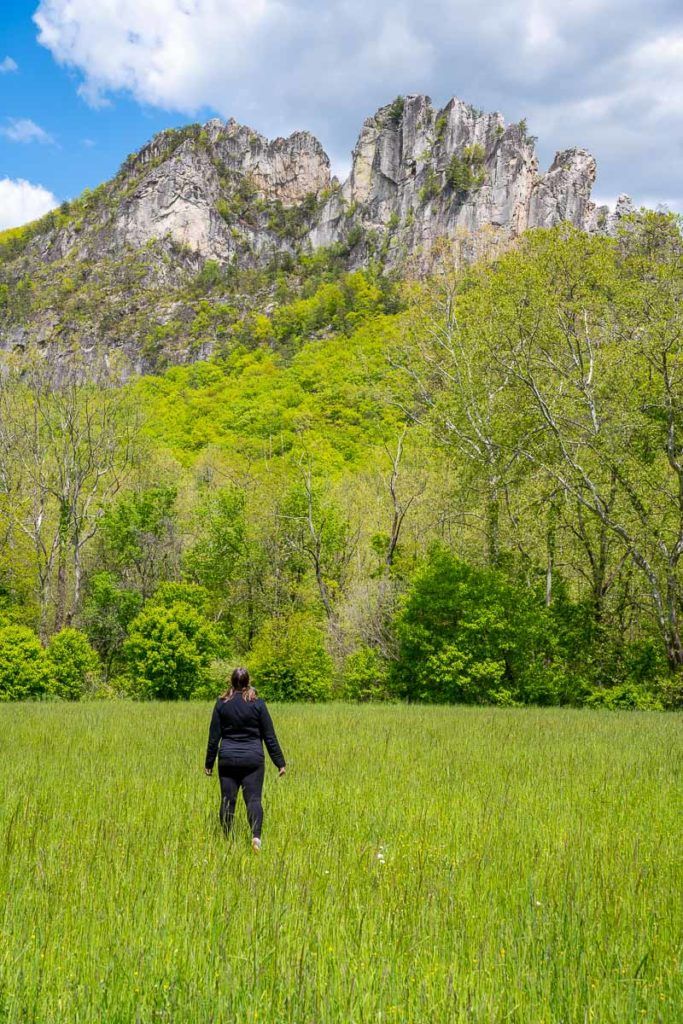 Seneca Caverns are also nearby, where you can go on an underground cave tour suitable for the whole family.
After your morning via ferrata adventure or hike, make the drive to the top of Spruce Knob next, which is the highest point in West Virginia at 4,863 feet. There's a short trail here that takes you around the peak to various viewpoints.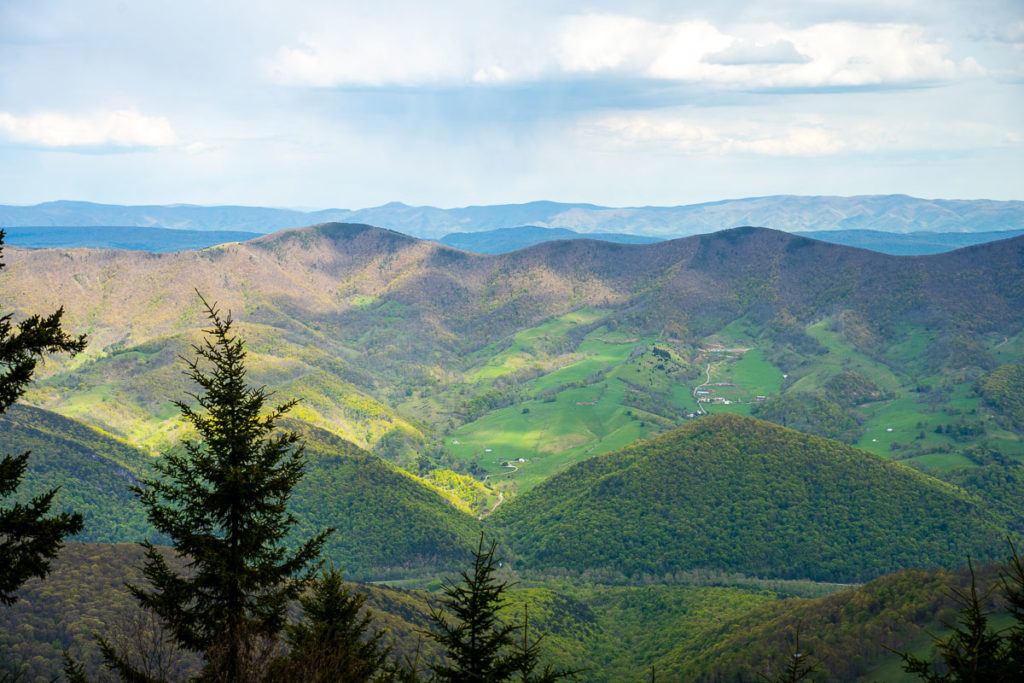 This would be a nice place to have a picnic lunch (which I recommend bringing with you for this day!).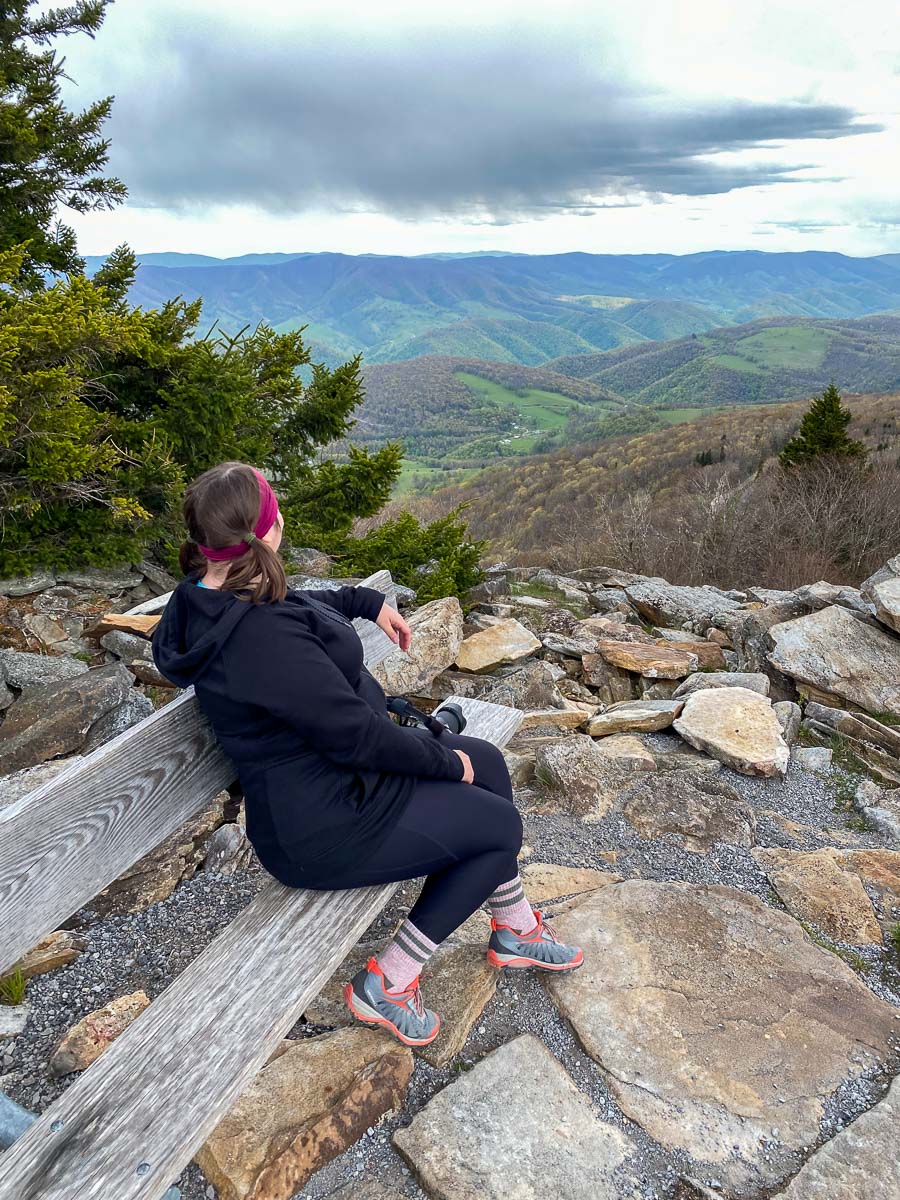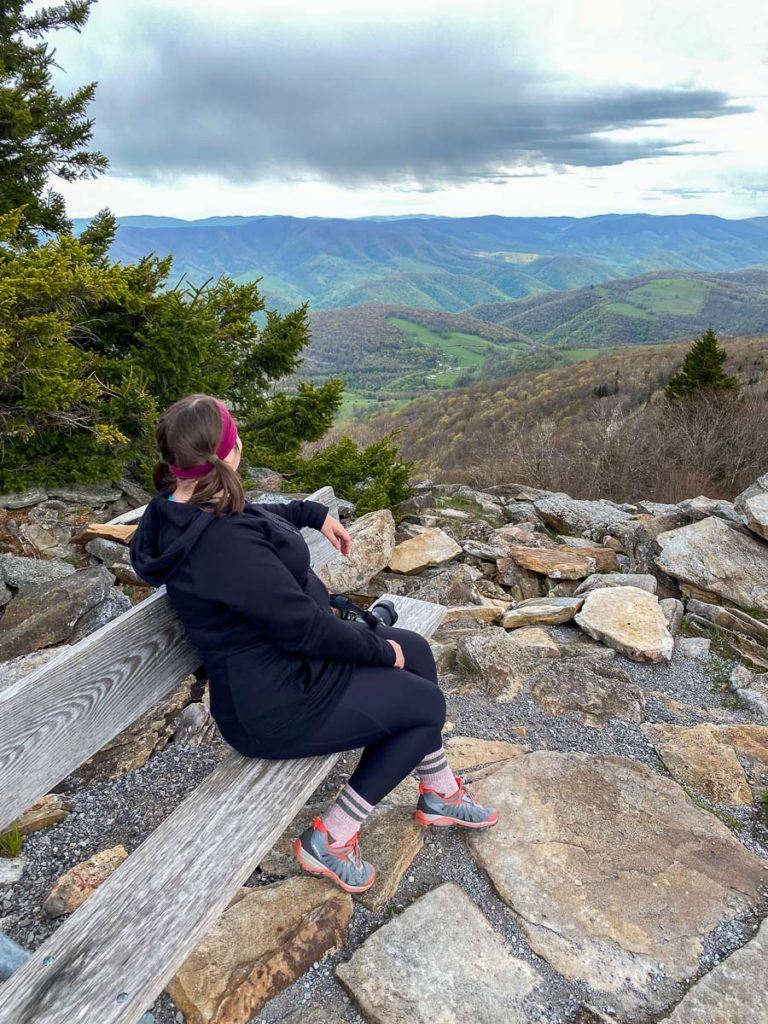 On your drive back to the Thomas/Davis area, you might also want to stop in to a local West Virginia distillery. My pick is Still Hollow Spirits, which is a small farm-to-bottle distillery in a beautiful valley in the mountains.
If you want a truly stunning drive to get here, make sure your Google Maps takes you via Whites Run Road. This is a mostly unpaved route (so be careful if it's wet), but seriously so, so beautiful.
Once at Still Hollow, tastings inside their distillery barn are free. They run an impressively local and sustainable distilling operation, and produce several different types of small-batch whiskies. Elliot came home with a couple bottles!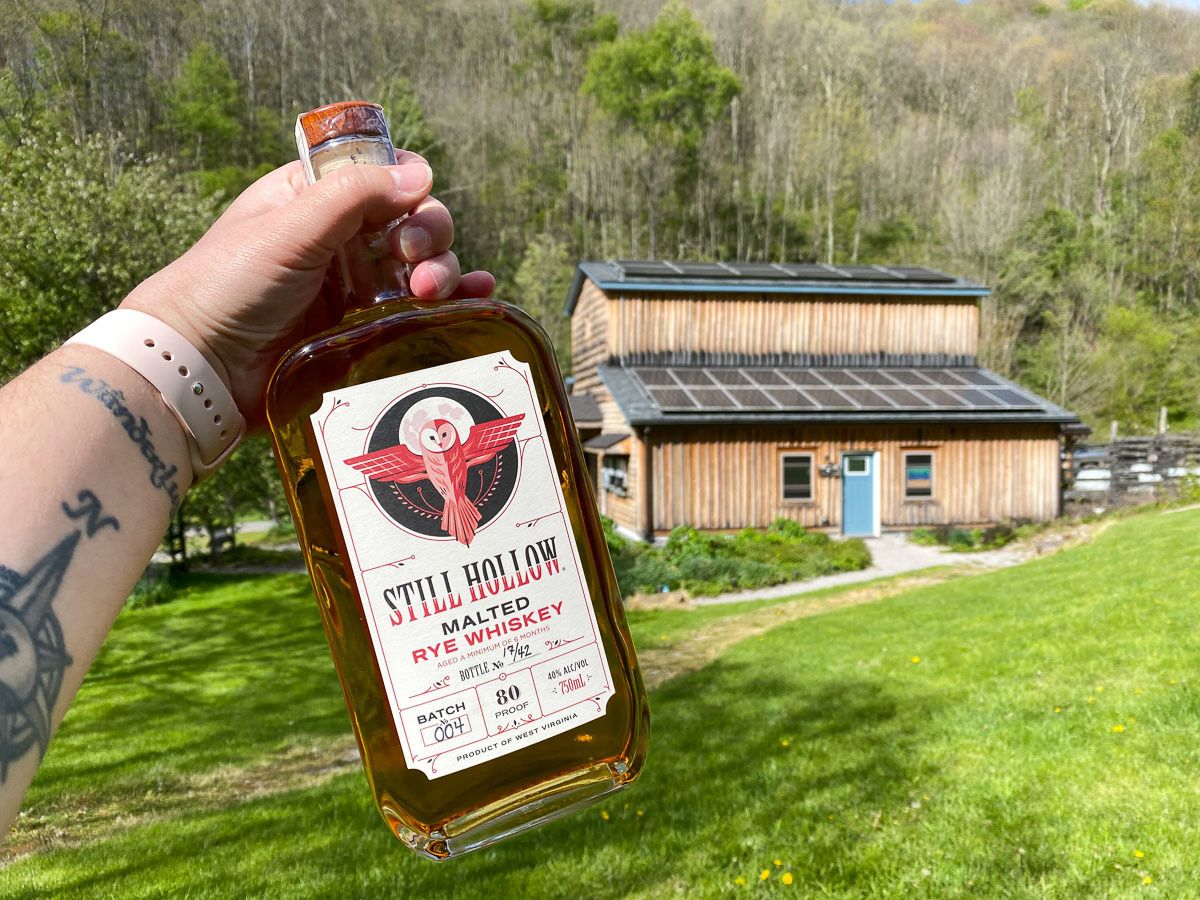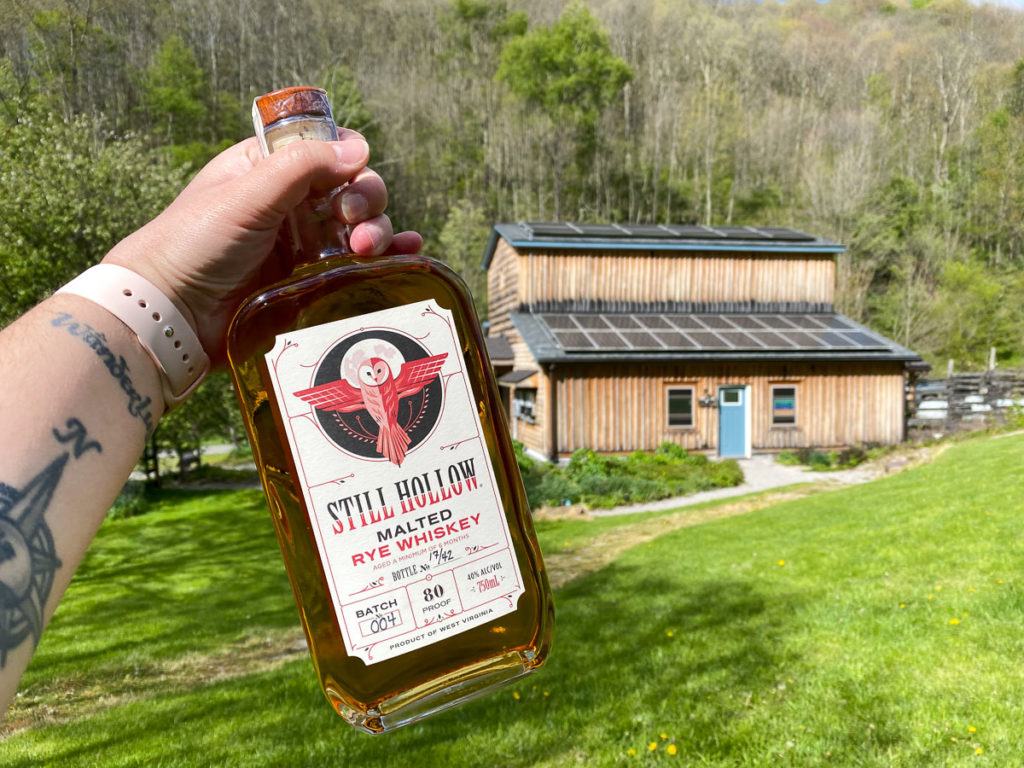 After this, you've earned a well-deserved rest this evening after a jam-packed weeklong road trip in West Virginia.
Even if you're not staying there, the Billy Motel is a great place to stop for a cocktail and dinner (dinner currently served Wednesday-Saturday) tonight.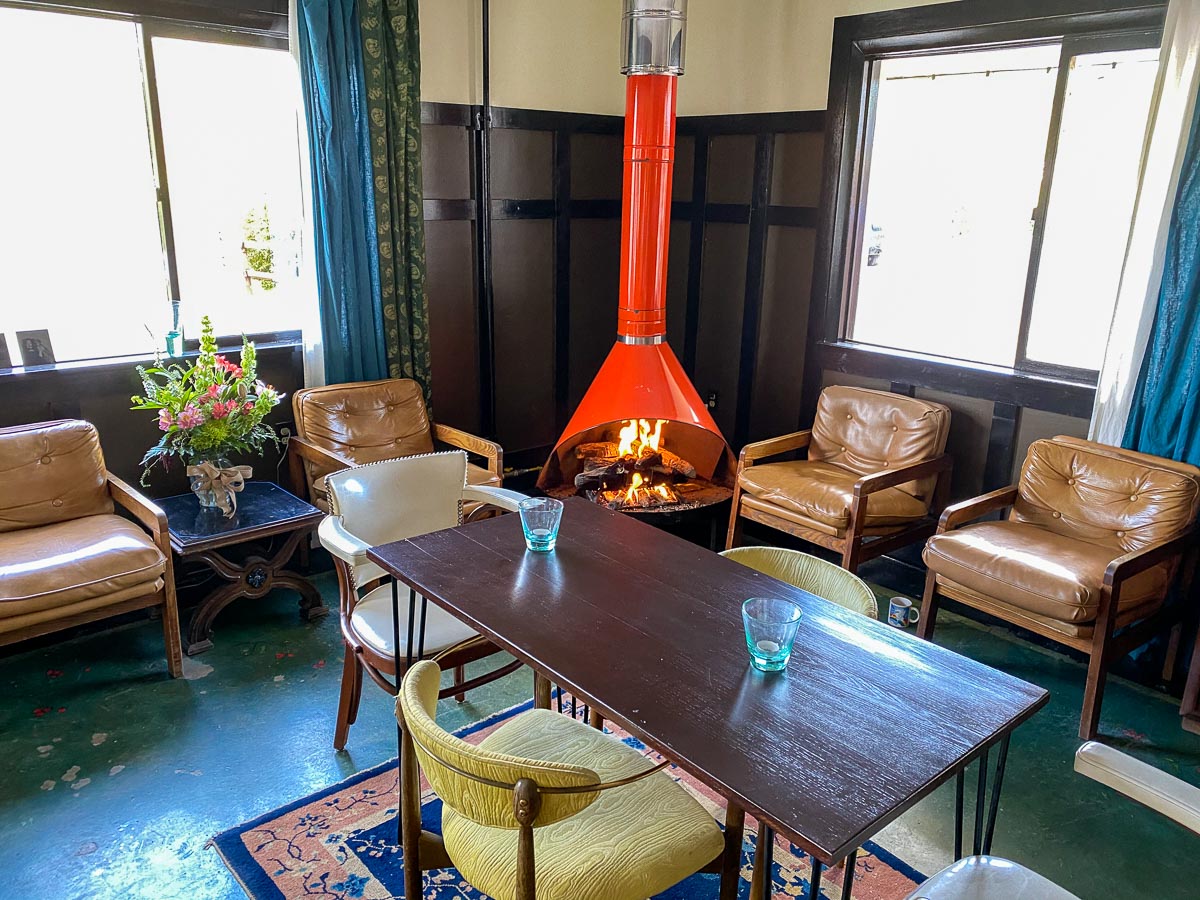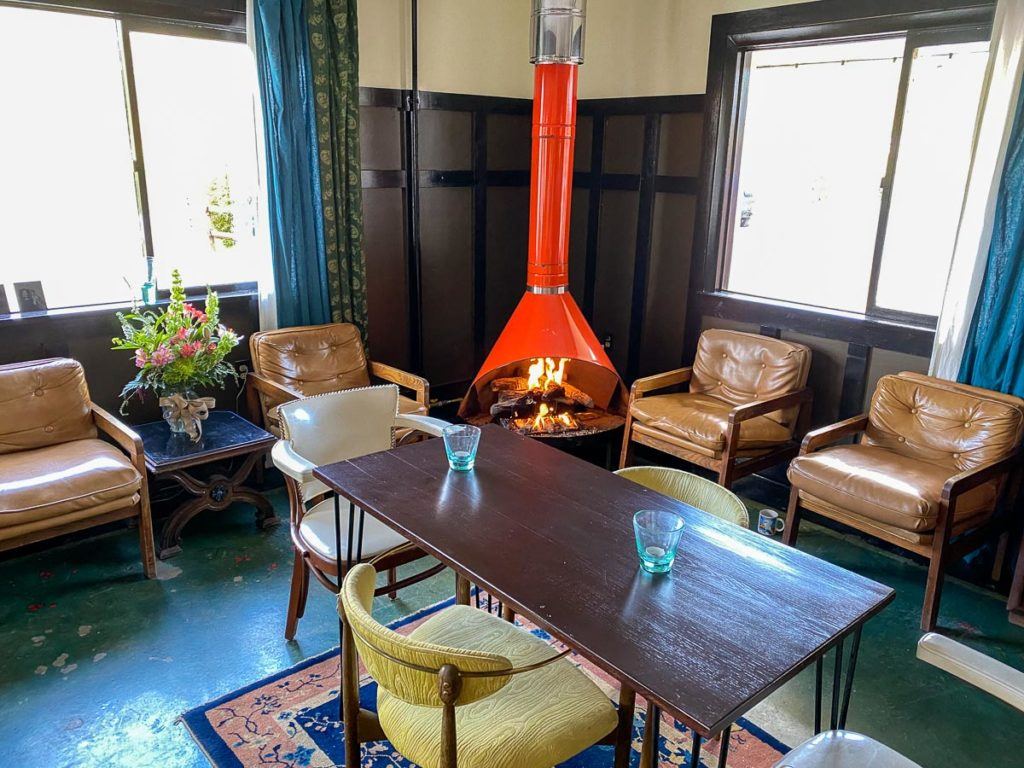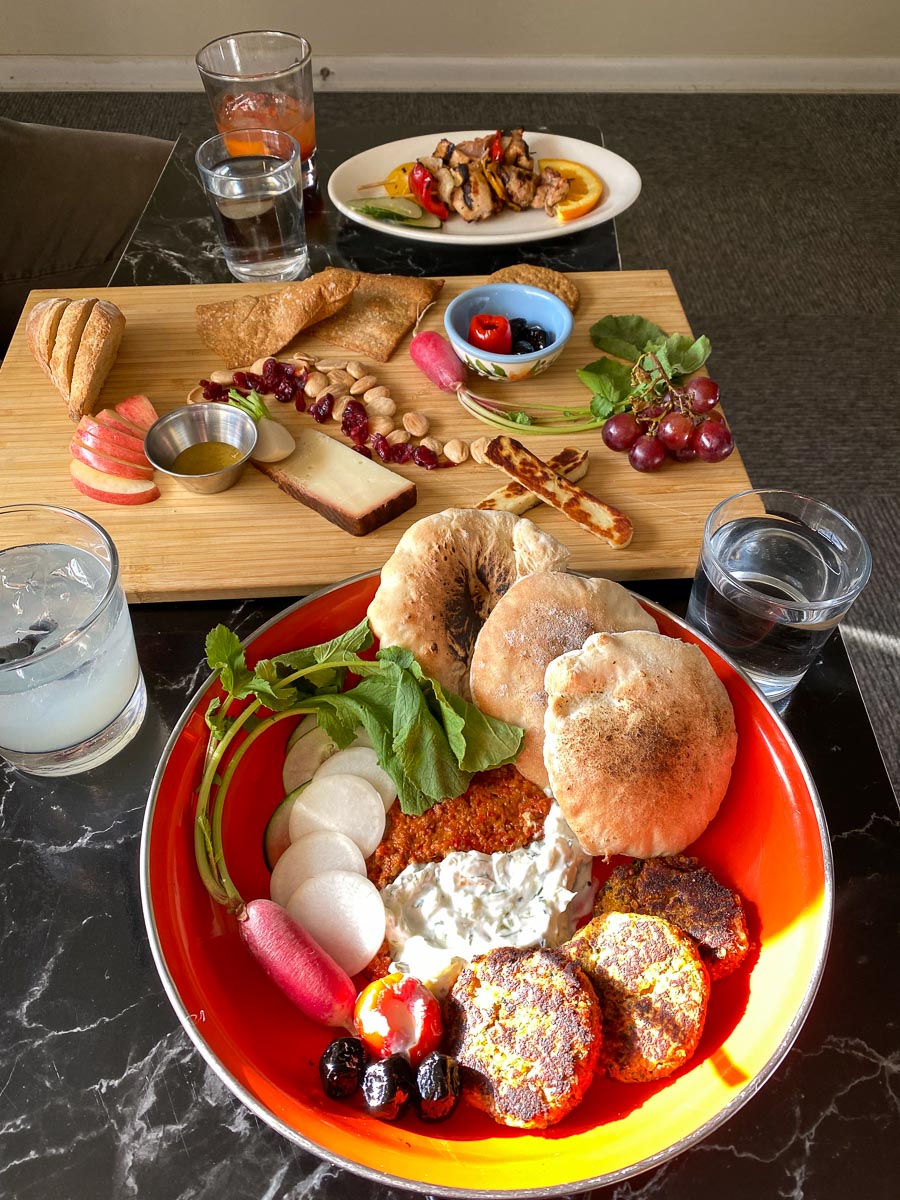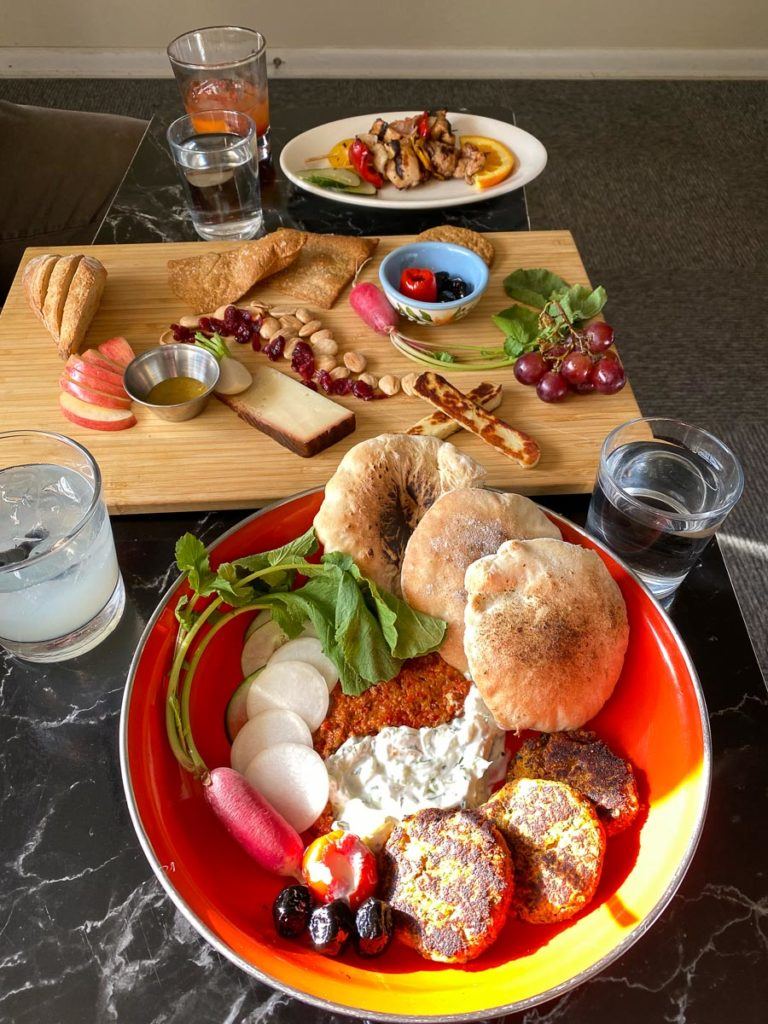 Total drive time: 2.5-3 hours depending on where you're staying
Sample costs for today: The via ferrata costs $125 per person.
Where to stay: You could stay at the family-friendly Canaan Valley Resort, book a room at the hip Billy Motel in Davis (it personally gives me Schitt's Creek vibes – in a good way!), or book one of the Golden Anchor Cabins in Dryfork if you're after something more romantic.
If you have more time…
Even though West Virginia isn't exactly the largest state, it was impossible to cover every single corner of it in this itinerary. We focused on outdoor activities on our trip, but there are several places already on our "next time" list.
If you have more time to spend in West Virginia, here are some additional places you might want to visit/things you might want to do:
Other WV towns to visit:
Harper's Ferry – This was the top place everyone said we should visit in West Virginia, but sadly we didn't have time. Harper's Ferry is in the far eastern corner of the state, where West Virginia, Maryland, and Virginia meet (very convenient to Washington, DC). The town is full of history (it's home to Harpers Ferry National Historical Park, a Civil War Museum, and John Brown's Fort) and sits at the confluence of the Potomac and Shenandoah rivers.
Morgantown – This hip college town is home to West Virginia University, and sits near the Pennsylvania border. There are good museums and parks to visit here, and it's also close to more good whitewater rafting on the Cheat River.
Matewan – If you're interested in the infamous Hatfield-McCoy feuds, you need to head to the southwestern part of West Virginia. The town of Matewan in Mingo County would make a good stop, where you can visit the Matewan Depot Welcome Center & Museum to learn about the feuds, as well as the Matewan Massacre in 1920.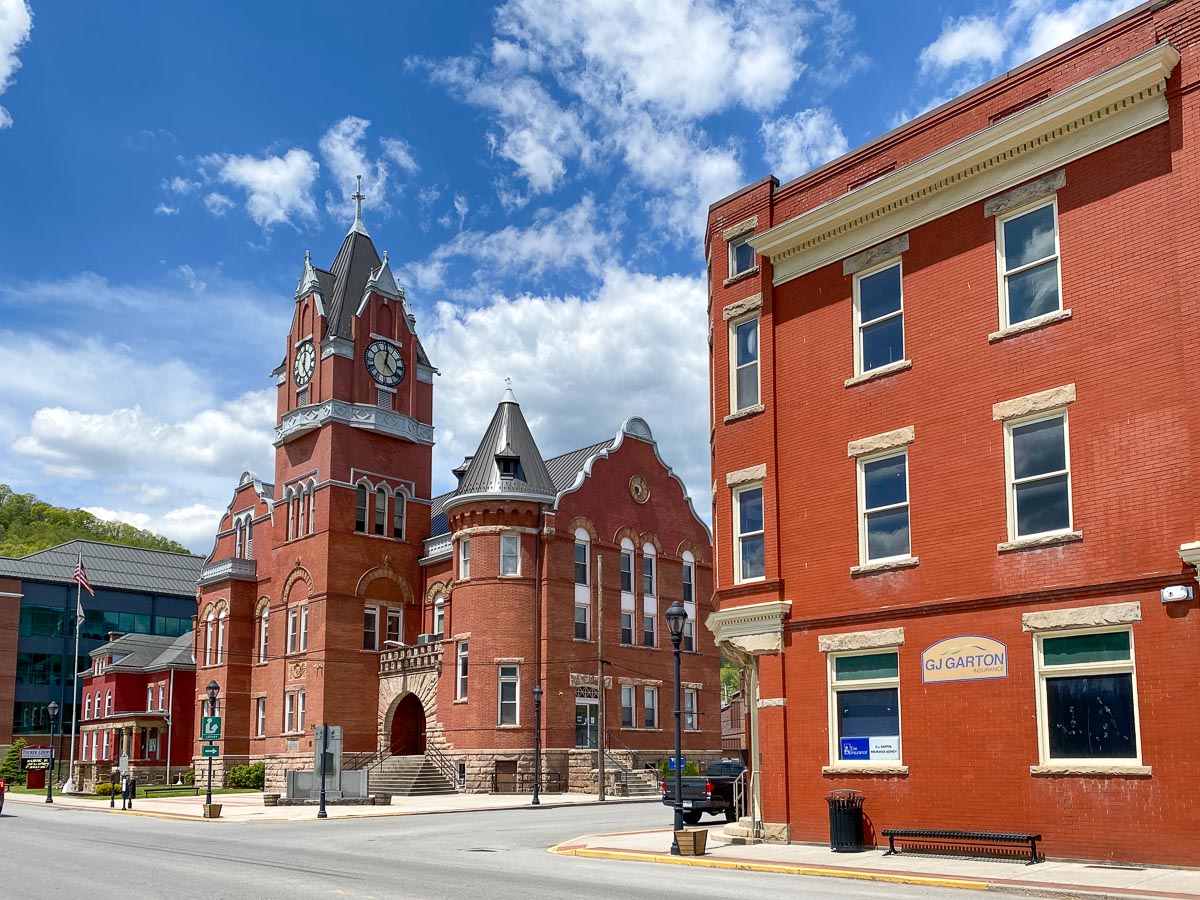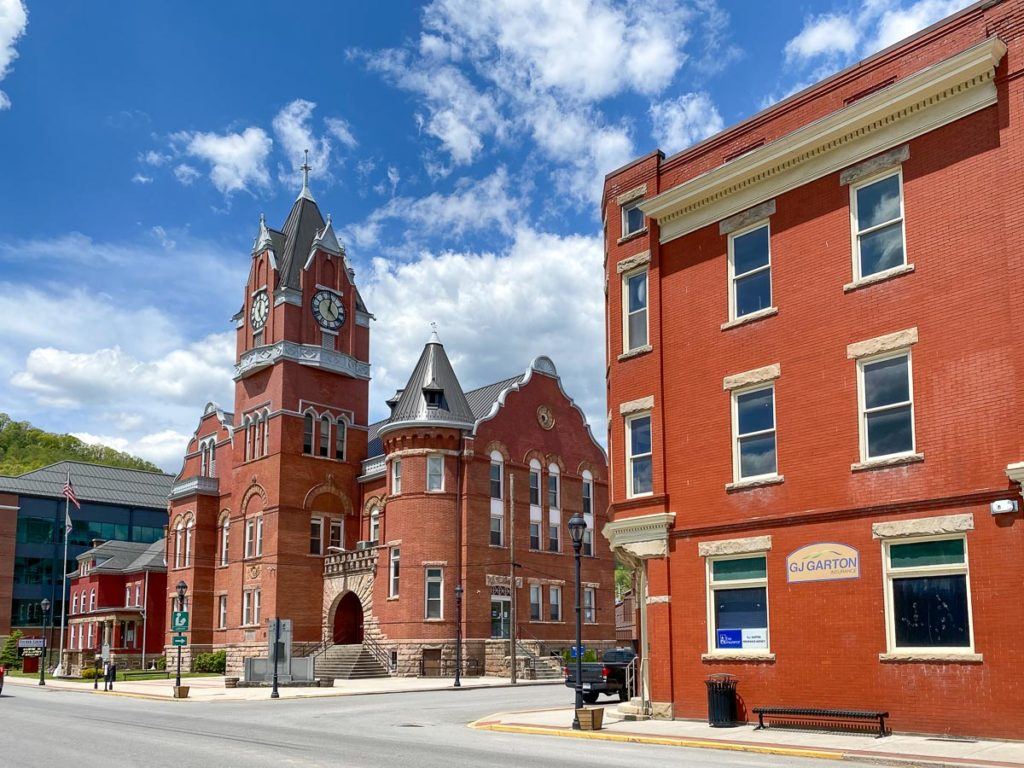 Other WV experiences to have:
Cass Scenic Railroad – We didn't make it to Cass Scenic Railroad State Park, and I'm sad about it! Here you can ride the Cass Scenic Railroad, an 11-mile long heritage railway where tours happen on a train pulled by a steam locomotive. You need to dedicate half a day to this experience if you want to do the full trip.
West Virginia Penitentiary or Trans-Allegheny Lunatic Asylum – If hunting for ghosts sounds like fun, you might want to make time to tour either the West Virginia Penitentiary in Moundsville or Trans-Allegheny Lunatic Asylum in Weston. The West Virginia Penitentiary is a gothic-style prison that operated from 1876-1995, while the asylum operated from 1864-1994 and is now a National Historic Landmark. They both offer historical tours, as well as paranormal-focused ones.
Stay at The Greenbrier – Lastly, if it's history and luxury you're after, you may want to add staying at The Greenbrier to your West Virginia bucket list. This iconic mountain resort is a National Historic Landmark, and offers everything from golfing to spa services. You can even tour a Cold War-era bunker built to hold all of Congress.
READ NEXT: 10 Awesome Things to Do in New River Gorge National Park
---
There you have it! A great 7-day West Virginia road trip itinerary that you can feel free to steal. This state is seriously perfect for any outdoors-lover, and I hope this itinerary has convinced you that West Virginia should be more than just a pass-through state.
Who's ready to plan a West Virginia road trip now?