Some posts on this site contain affiliate links, meaning if you book or buy something through one of these links, I may earn a small commission. Read the full disclosure policy
here
.
---
I have a secret to tell you.
Okay, well maybe not a secret, perse… but still perhaps something you don't know about me: I'm not actually traveling right now.
In fact, in comparison to a lot of other bloggers out there, I don't really travel much at all.
I'm quite the anomaly when it comes to travel blogging. While I run a frequently-updated travel blog, I don't actually travel very frequently. Sure, I went to Hawaii for a week at the beginning of February. But, before that, I was more or less grounded since June 2010. And, with the exception of perhaps a weekend trip to Chicago, I don't have plans to travel again until June of this year. That's a long time to go without a lot of travel.
So how, then, do I maintain my travel blog?
I by no means have all the answers, or know all the secrets. But I do know what has worked for me, and, therefore, what could potentially work for others stuck in my same predicament.
Many times, people start travel blogs before a big trip — maybe a study abroad stint, an elaborate vacation, or even a long-term round-the-world trip. But what happens with many of these blogs is that they only last as long as the travel itself does. Once all the stories are told and photos are shared, the travel blog then dies a slow and silent death.
But guess what? It doesn't have to be this way.
You can, in fact, maintain a travel blog even when you aren't traveling. I'm living proof that it can work, as long as you have some solid experiences to build on, a lot of determination, and a bit of creativity.
How to run a travel blog when you're not traveling
Save content for a rainy day
It's been nearly 2 and a half years since I returned from my semester abroad in New Zealand. And yet I'm still writing about my adventures there quite regularly. Yes, it's true that I only started A Dangerous Business last year, but I've held back some content here and there in order to be able to keep things fresh on my blog, even during dry spells when I'm not traveling. You can do this, too. Instead of sharing everything all at once either during or right after your trip, save a few things that might come in handy later. I've learned from experience that having too much of "the same" at once or in a row will turn readers off. Variety is the key.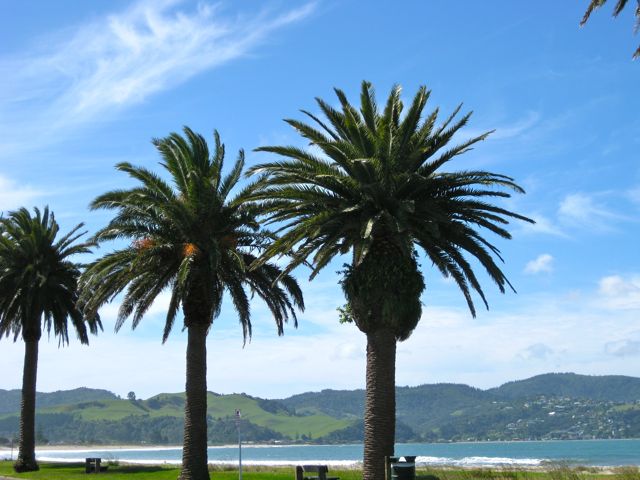 Spread out your posts
If you don't have the content to post 5 times a week, then don't post 5 times a week. Simple as that. You do want to post on a somewhat consistent schedule so that your readers have an idea of when to check in, but you have the power to set that schedule. If you know you won't be traveling a lot, perhaps limit your posts to 1 or 2 per week so that you don't run out of material too quickly. It's never fun to be scraping the bottom of the barrel for content.
Add in weekly features
When I was considering moving my blog over to being self-hosted, I decided I wanted to post at least 5 times per week — more, if possible. But I knew I didn't have the content. So I decided to come up with fresh content that wasn't actually about me at all. I started up some new features — my Thursday Traveler interviews, which shine the spotlight on fellow travelers; my Best Blogs of the Week/Month posts, which round up some good reads; and my guest post series, which gives other bloggers the opportunity to share their writing on A Dangerous Business. All of these segments have gotten really positive responses, and they break up the week nicely and add some variety to my site. And the best part? They're pretty easy to do.
Photo essays
Chances are, if you travel a lot, you also take a lot of pictures. While posting nothing but photos all the time can get boring, putting together a collection of pictures on a theme every now and then can be a great way to put some of those many photos to use, and also give you some fresh content. I've had a lot of fun with some of my photo essays, and, if your photos are really good, you'll definitely get some attention with them, too.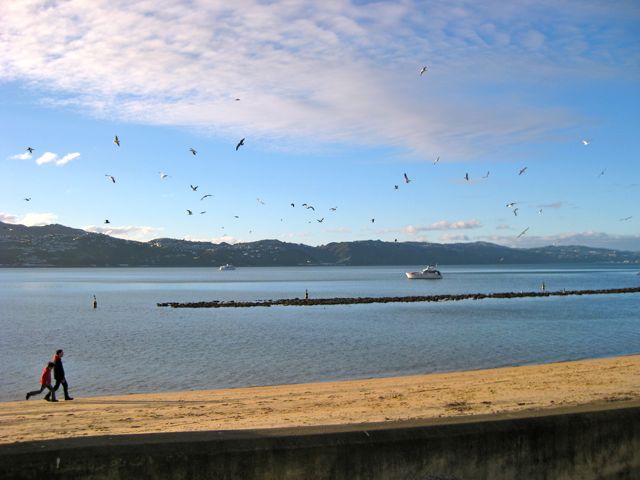 Tell stories, even if you think they're dumb
People love stories. They love YOUR stories. If you're stumped for a post idea, think back to something that you've done or saw in your travels that you often find yourself telling people about. Maybe it was something stupid you did, something amazing you saw, or even something offensive you heard. It can be the simplest story, or the most detailed one. Now, have you written about this on your blog? If not, do it. Even if you think it's dumb, just give it a try. You might be surprised at how readers respond when you share something personal.
Give tips on seemingly mundane things
Even if you think everyone knows how to survive a long-haul flight, tell their parents they want to travel, or pack light, it doesn't mean they actually do. In fact, some of the travel tips posts I've written that I was sure would be duds turned out to be really popular. Just because it seems mundane to you doesn't mean someone else won't find it helpful. It never hurts to give things a try.
Have other bloggers contribute to a post
Sometimes, I have other bloggers do the work for me. The travel blogging community is vast, and, usually, if you ask for some help, you'll find it. I did some posts around the holidays asking other travelers to share their stories and photos of Christmases and New Years' spent abroad. I also appealed to my fans on Facebook to share some of their tips on saving money for travel, which I then turned into a popular how-to post. Bloggers like to be featured on other blogs, so putting together a post like this often only requires an e-mail, tweet or Facebook message.
Read other blogs to get ideas
Reading other travel blogs will not only give you the opportunity to build relationships with other bloggers, but it might actually give you some inspiration, too. Maybe you'll come across a post you really love, or one that reminds you of somewhere you've been or something you experienced. Maybe you'll come across another blogger's post that you really hate that will inspire you to write a rebuttal. Or maybe you'll come across another blogger doing something creative that you never even thought about before. I'm not saying to copy others, of course, but it's okay to see what's out there in order to decide what might work for your own blog.
Explore locally
If you're really feeling the bite of the travel bug but can't actually travel, consider exploring your local surroundings through the eyes of someone who's never been there before. Is there a really great restaurant that's only found in your town? Does your city have any interesting/unique museums? Can you go hiking or camping or fishing in your backyard? We often fail to notice the things about our surroundings that might be interesting to others, so it's good sometimes to step back and consider "home" from a new perspective. I have a whole section of my site dedicated to Ohio, and have had a lot of fun doing "normal" things from a travel blogger's perspective, like going to an amusement park or the county fair. Your hometown might just surprise you, too.
Write about places you've been
This is a given — to write what you know. But you don't need to only write about places you've been recently. I'm still writing about places I went years ago. And I could probably go back even further still and write about places I went with my family when I was younger. With time often comes new perspectives. So it might actually be a good thing to wait 5 or 10 years to write about that horrific family vacation or the time you got lost in a foreign country. And, writing about past travels can also be a good way to reminisce, allowing you to "relive" your adventures through your own words.
Write about places you want to go
Maybe there's someplace you've been dreaming of visiting since you were 8. Maybe there's somewhere you never used to think you'd want to go, but now you're drawn to it. Write about it. Not only will it feel good to get the desire out there, but others who HAVE been to these places will often weigh in on them, too. Whether it is taking a short city break to New York or a weeklong excursion to London, write about where you want to go.
Plan a trip
Whether it's a real trip or imaginary one, trip planning can actually be really fun to blog about. Especially if it's a real trip your planning — no matter how far in the future — people will get excited about it, tell you all about their own trip to such-and-such-a-place, and give you tips on visiting it yourself. My post about my plans for a summer road trip, for example, has turned into one of my most popular posts. You may also find that the way you plan trips — whether you're an "every last detail" or "no details at all" kind of travel planner — may resonate with others, and give them ideas for their next adventure.
The main thing to focus on, I think, is variety. Try new things. Have fun with your blog. Some things will work; others won't. But finding out what works on your blog and for your audience is half the fun. And, while you're doing all this work on your blog, maybe you won't even notice that you're not traveling.
And you know what? I bet no one else will notice, either.
So what are some of your tips? How do you keep your travel blog going, even when you aren't traveling?