Some posts on this site contain affiliate links, meaning if you book or buy something through one of these links, I may earn a small commission. Read the full disclosure policy
here
.
---
So you've decided that you want to travel. Maybe on your own. Perhaps around the world. And now you have to break the news to your parents.
Some parents will be supportive of your plans to travel. They'll be proud that you want to see the world, and be excited for you. Others, however, will react differently.
Parents can be protective of their little boys and girls, even after those children have grown into adults. It's normal; expected, even. So how to deal with these travel-wary parents? Well here are a few tips to get you started.
How to Deal with Parents Who are Afraid for You to Travel Solo
1. Do your homework
Especially if you think Mom and Dad may have some reservations about you hitting the road solo, be sure to do your homework before broaching the subject with them. Read up thoroughly on where you want to go – how much it will cost, the culture and customs, how you'll get around, if there are any safety concerns to consider – so that you know as much as there is to know about your destination. Also find out how you'll be able to keep in touch with people back home in order to let them know you're safe.
If you prove to your parents that you've done your research and can answer their questions about your travels, they'll be much more likely to be supportive. (Not to mention that doing this sort of research will make you far more prepared to travel solo, and therefore much safer.)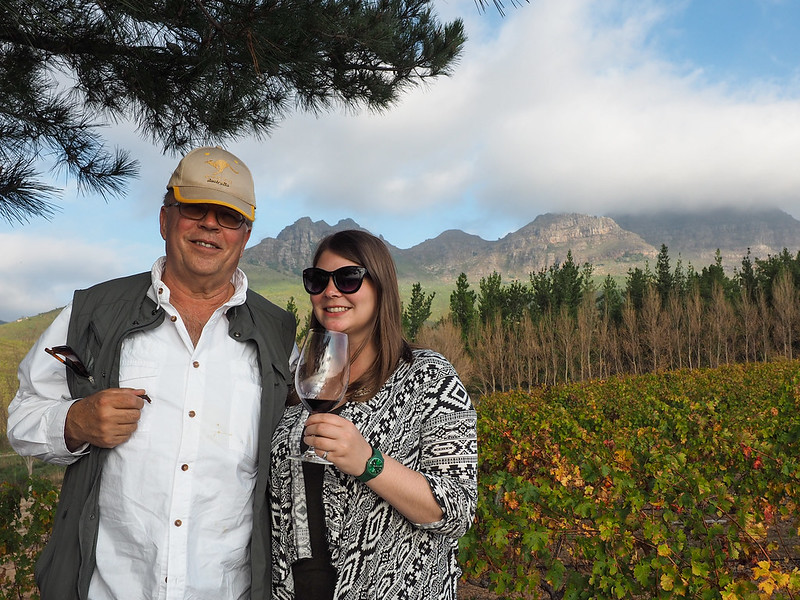 2. Don't throw a tantrum
If they aren't supportive even after you prove to them how much planning and research you've done, the worst thing you can do is throw a tantrum. If you're trying to prove to your parents that you are mature enough to tackle the world on your own, the very worst thing you can do is break down like a bratty teenager who just got grounded for trying to sneak out of the house.
3. Listen to their concerns
Instead of pouting and locking yourself in your room if your parents are against your desire to travel, try listening to their concerns instead. Try to understand where they're coming from. It may be difficult, but your parents will probably have some valid concerns. And, if you've done your homework, perhaps you'll be armed with some valid ways to reassure them about your plans.
4. Don't ask them for money
If Mom and Dad are skeptical about your travel, it's probably not a good idea to ask them to fund it. If this is a big enough adventure that you're going on, you've probably been thinking about it and planning it for a while. And hopefully saving up money. By proving that you are serious about this trip (i.e. paying for it out of your own pocket), you are also highlighting your ability to budget and, therefore, hopefully your maturity.
5. Compromise
If, after talking it over with your parents and addressing their concerns, they still are against your solo travel, why not consider a compromise? Perhaps instead of going to India alone you could go on a guided group tour. Maybe you could recruit a travel buddy. Could you pick a beginning destination that doesn't freak them out so much?
This tip could be the most difficult to tackle. There's a fine line between compromise and sacrificing your personal travel ideals and goals. If your heart is set on India and your parents would feel better with you visiting Ireland, compromising may prove impossible. But, again, if you show your parents that you are capable of listening and considering a compromise in your plans, they may lighten up a bit.
6. Invite one of them along
This tip probably sounds horrible. But it could work. I'm not saying invite Mom on your round-the-world trip with you. But, if Mom is terrified of the thought of you traveling on your own, why not invite her to come with you on a shorter trip? A test run, so to speak, where you can prove to her that you are capable of taking care of yourself on the road. You remember the old writing rule, "show, don't tell"? Well it can apply in real life, too.
Obviously, if you've moved out of your parents' house and aren't dependent upon them financially anymore, this may not even be an issue for you. If you're an "I-do-what-I-want" type of person, you may not even care if your parents object to your travel plans. But, for the most part, I feel like we travelers like to have the support of our loved ones in any monumental endeavor that we undertake. And travel – especially solo travel – can be pretty monumental.
Hopefully your parents will support your travel dreams. But, if they don't, maybe these tips can help you change their minds.
Have your parents ever been wary of your travel plans? If so, how did you placate their fears?