Note: This page does contain affiliate links, meaning if you book or buy something through one of these links, I may earn a small commission (at no extra cost to you!). Read the full disclosure policy here.
While technically part of the larger United Kingdom, Scotland is different enough from its neighbors on the island of Great Britain to warrant its own Destination page here on my blog. Scotland has its own unique history and culture, and is one of my favorite places in the world.
Scotland quick facts
Population: 5.4 million
Language: English
Currency: British Pound (GBP)
Capital city: Edinburgh
Country size: 30,918 square miles
High season: Summer (especially July and August)
Getting around Scotland
There are three major ways to travel around Scotland: by car, by public transport, and on a guided tour.
Renting a car in Scotland will give you the most freedom; you can go anywhere and take your time getting there. Roads in Scotland are well-maintained, and navigation is generally easy. You just need to watch out for narrow roads on some of the islands and less-populated areas.
You can get around Scotland using public transport, too. Trains serve all the major Scottish cities, and you can also get around by bus.
Lastly, there are several companies that offer guided tours around Scotland. These are a great option for those who don't want to self-drive, and who prefer to have a guide to take care of all the details for them. Tour companies in Scotland that I can personally recommend include Highland Explorer Tours and Haggis Adventures.
Where to stay in Scotland
The most popular cities/areas to visit in Scotland include:
Edinburgh
Glasgow
Inverness and the Highlands
The Isle of Skye
Stirling
Glencoe
Posts about traveling in Scotland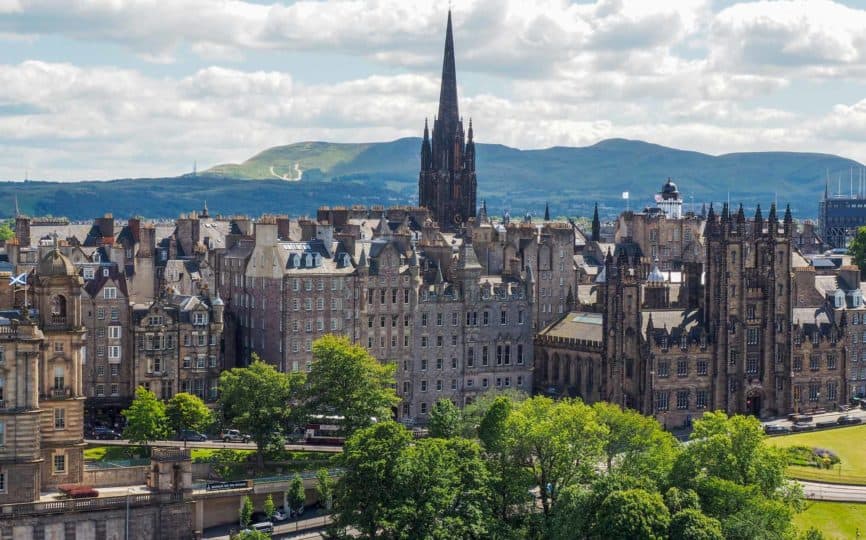 Edinburgh, Scotland is one of my favorite European capital cities (it's the capital of Scotland, in case you didn't know!). It has everything that...