I used to like to joke that I came from the Tundra.
For undergraduate school, I attended a small, private university in northwest Ohio where our mascot was a polar bear and our main quad on campus was lovingly nicknamed "The Tundra" because of the frigid winds that would blow through during the winter.
And it WAS cold in Ada, Ohio in the winter — 5 degrees colder than the surrounding towns because of that wind tunnel, someone once told me.
But it wasn't until I visited the REAL tundra in northern Canada that I realized I can't really claim to "come from the tundra" at all.
The tundra — the real, honest-to-goodness one up in the sub-arctic — is a harsh place, characterized by high winds, low temperatures, and virtually no vegetation. Much harsher than my meticulously groomed college campus, that's for sure.
This is a place where polar bears roam; where Northern Lights dance; and where native people have learned to survive in truly mind-boggling conditions.
*
I'm sitting in a classroom at the Manitoba Museum, mouth agape as Nancy, our teacher and museum tour guide for the day, shows us slides (yes, on an actual slide projector!) of Inuit life in the 1920s. This way of life — a truly nomadic lifestyle filled with igloos, dog sleds, and clothing made of caribou furs — is one that is difficult for me to comprehend.
The transient way of life I can somewhat relate to as a traveler — although not fully. The Inuit people did not move around in the north just for fun or because they were curious about the wider world. They did it out of necessity; they traveled, literally, in order to survive.
The Inuit followed prey like seals and caribou across the Arctic tundra, settling down in igloos in the winter built of ice blocks that really were not as warm and cozy as our elementary school history lessons would lead us to believe. In fact, Nancy tells us, the inside of an igloo was only about 10 degrees warmer than the outside air. And, when the outside winter air hovers around -40 in this part of the world, that's not really what I would call a comfortable difference.
The Inuit people were hardy — ARE hardy, actually. Because, as tough as it is for me to imagine, this nomadic, igloo-dwelling way of life continued in northern Canada right on through the 1950s.
Modernization, of course, eventually did reach even this remote way of life. Today, the Inuit people live in houses in small communities, have cell phones, and wear blue jeans.
But the hardiness of the people of the North endures if you know where to look for it.
*
If you saw Mike Macri barreling towards you across the tundra on his snowmobile, with his dark sunglasses, massive Canada Goose coat, and rifle slung over his shoulder, chances are you'd be tempted to turn and run the other way.
But if you took a minute to chat with Mike, you'd realize his intimidating exterior is just that — only harsh on the outside. A resident of Churchill, Manitoba, Mike doesn't have it quite as rough as the Inuit people I learned about in Winnipeg. But he has still had to adapt to the unforgiving winter conditions of the tundra.
We meet Mike halfway across the frozen Churchill River. He zips up alongside our Tundra Buggy on his snowmobile, and comes aboard briefly to introduce himself and tell us a bit about the river in winter. It's covered with 5 feet of ice right now, along with mounds of ice called hummocks that are formed as the tide causes the river ice to rise and fall as much as 14 feet in one tidal cycle.
We're heading out to the boreal forest just outside of Churchill — literally the "northern forest," which is the furthest point north that trees can grow on the tundra — to go snowshoeing with Mike. As he climbs down out of the Tundra Buggy and slings his rifle back over his shoulder before re-boarding his snowmobile, someone in the group asks what the gun is for.
"For the polar bears," our guide Doug explains.
During the winter months, the bears are usually all out on the ice up north or in their dens nursing their cubs. "But you never know," Doug says.
Later on, as we're thawing out in Mike's cabin in the woods, he shares with us the closest encounter he's had with a polar bear — it consisted of him being trapped in his cabin for days, and finally ended when Mike scared the bear away from his cabin door by spraying its nose with Windex.
The rifle, he says, would never be used on a bear unless absolutely necessary.
And up here in Churchill, people try to avoid it being absolutely necessary at all costs. Even the polar bears that wander into town each year are left unharmed — they are tranquilized, held in "polar bear jail" for up to 30 days, and then air-lifted back to the tundra. Learning about this makes me think back to the native Inuit, who never took more from the land than they needed.
Once we're crunching around in the forest on snowshoes, Mike points out even more little details about the tundra. He shows us tracks of arctic hares and the arctic foxes who prey on them. We learn about the ptarmigan bird, which burrows into the snow to sleep at night and digs back out in the morning, using its wings. I marvel at how deep the snow is beneath my feet; without the snowshoes on, I would be sinking in up to my hips.
By the time our hike is over, I have come to a conclusion:
I can now definitely say that I have "a tundra education." But I certainly did not get it in Ohio.
——
Is the tundra a place YOU would like to visit?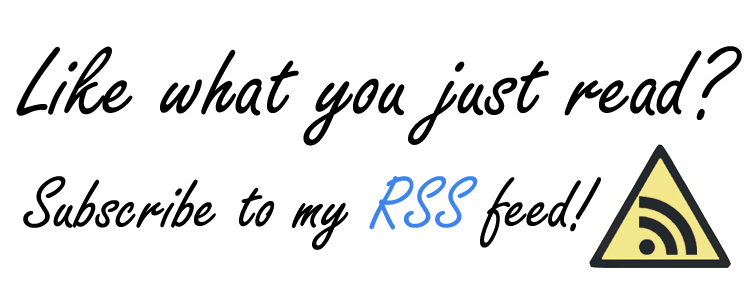 *Note: I went snowshoeing and Tundra Buggy-ing as a guest of Travel Manitoba and Frontiers North Adventures on this trip. But, as always, all opinions are my own.