Travel looks very different right now depending on where you're from and where you're going. Be sure to check local restrictions and be willing to adhere to any and all safety regulations before planning a trip to any of the places you may read about on this site. Also, some posts on this site contain affiliate links, meaning if you book or buy something through one of these links, I may earn a small commission (at no extra cost to you!). Read the full disclosure policy
here
.
---
Savannah, Georgia. Home to Southern charm, the Girl Scouts, and even Paula Deen. Boasting the claim of being the first planned city in America — and also one of the most haunted places in the country.
Yes, Savannah is pretty unique. And it's also pretty awesome.
I visited Savannah for the first time about 7 years ago. It was just an afternoon trip from nearby St. Simon's Island, and we spent less than half a day wandering around downtown. It took less than an hour for me to start crushing hard on Savannah, though. And, by the time we left, I was already plotting my return trip.
Yes, that return trip took a bit longer than I would have liked. But I finally got the chance to re-visit Savannah last month during a road trip through the Old South. My sister and I spent 3 days exploring Savannah slowly (VERY slowly some days thanks to the oppressive heat), allowing me to pinpoint all the reasons why I love Savannah.
So WHY is Savannah so awesome? Let me count the reasons…
The Green Spaces
Savannah is laid out on a grid system. But, unlike most other cities planned this way, many of Savannah's crossroads meet at leafy, moss-laden squares. Today there are 22 of these dotted around the city, each with a name and a story. They are great spots to catch some shade, and just sit back and watch a lazy summer afternoon go by. My favorite? Probably Chippewa Square, which is where Forrest Gump sat on a bench telling his life story while waiting for a bus.
It's also worth it to make a stop at Forsyth Park, which has lots of green space, a pretty fountain, and a nice cafe.
The History
Savannah has centuries of history behind it. First settled by General James Oglethorpe in 1733, Savannah has weathered wars, hurricanes, and everything in between. One of the best ways to experience Savannah's history is to take a tour. Hop-on-hop-off trolley tours are very popular here, as are carriage tours. And, at night, you definitely should sign up for a ghost tour. Whether you believe the spooky stories you'll hear or not, a ghost tour is a fun way to learn about Savannah's most well-known legends.
If you have time, take a tour of a historic house, too. Savannah has a handful of historic homes that have been preserved and are now like mini museums. You can tour the home where Juliette Gordon Low (founder of the Girl Scouts was born), the Mercer-Williams house (of "Midnight in the Garden of Good and Evil" fame), and more. My sister and I toured the Owens-Thomas house. Built in the early 1800s, this home has a bridge connecting two parts of the upper floor, and had indoor plumbing years before even the White House did.
The Food
Savannah may not be on your foodie radar list. But perhaps it should be! While most people only associate butter-loving (now-disgraced) Paula Deen with the Savannah food scene, there are plenty of other amazing places to eat here.
Favorites usually include:
Mrs. Wilke's Dining Room — Traditional Southern dishes, served family-style at big 10-person tables
The Olde Pink House — More Southern fare served by perhaps the nicest staff I've ever experienced
Vinny Van Go Go's Pizza — Huge New York-style slices at City Market that go for less than $3 per slice
Leopold's Ice Cream — Named some of the best in the world
The Vibe
The thing I really love about Savannah is that it's a city without really feeling like one. There are no skyscrapers. You can walk just about everywhere. And tree-lined streets and leafy squares make it feel very relaxed. Savannah just has a good vibe.
And while Savannah IS a tourst destination, it doesn't ever feel like a crowded one. I think this is because all the "touristy" bits are integrated into the city and not separated from it. There isn't a designated tourist district (well, maybe River Street), and the historical areas aren't separated from the rest of the city like in other places I've been. City Market, for example, is touristy, but also a popular place for locals to grab dinner or catch some live music.
The Cemeteries
This might seem like an odd item to add to this list, but I'm a sucker for old cemeteries — and Savannah has its fair share of them.
Colonial Park Cemetery is located in downtown Savannah (you can walk there), and is actually almost park-like. Burials here date back to the mid-1700s, and include victims of Savannah's dueling era, as well as the city's Yellow Fever epidemic. The cemetery closed to burials before the Civil War, but still had a role to play. When General Sherman occupied the city, his troops used Colonial Park for their barracks. It is said that they emptied bodies from tombs, looted graves, and even altered headstones when they got bored. You can find evidence of this last part if you look hard enough.
Bonaventure Cemetery, meanwhile, is outside of the city, overlooking the Wilmington River. It is one of the most beautiful cemeteries I have even seen. Wander through the oldest sections for some truly stunning statuary and scenery. (More on this cemetery later!)
I can't say that there are a whole lot of cities in the U.S. that I would willingly go back to again and again. But Savannah? Savannah is one of those cities. There aren't a whole ton of attractions here. But the city is eye-catching and interesting enough on its own that it makes a great escape.
——
Is Savannah on YOUR travel list?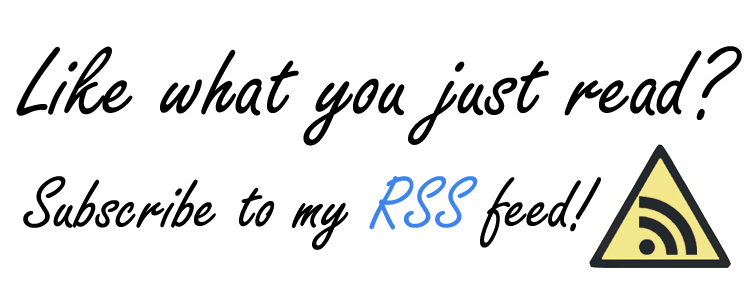 *Note: Our stay in Savannah was sponsored by Visit Savannah. Big thanks to them for helping us truly experience this great southern city!