I'll be honest with you: I've never been a huge fan of hostels. And this isn't just because I'm getting older, or because I don't really like to party. I've just never been comfortable sharing my space with strangers.
But, as hosteling evolves and more options become available in cities around the world, the face of "the hostel" is changing. Look at any hostel booking website today and you'll see TONS of options — and they aren't just your average 10-bed dorm room anymore.
My friend Kash from over at Budget Traveller can attest to this, considering that he is now *the* expert on luxury hostels, especially in Europe. And my friend Laurence from Finding the Universe can confirm that some hostels these days are really thinking outside the box.
In light of all this, I decided not long ago to set aside my preconceived notions and give hostels another go.
Well, actually, I didn't have much of a choice. As a poor post-grad traveling around Europe this past summer, hosteling was really the only thing that made sense for me financially. And, since I was going to be traveling with Busabout alongside other backpackers who would be hosteling across Europe, it made sense for me socially, too.
And, as I bounced from hostel bed to hostel bed this summer in Berlin, Amsterdam, Prague, Venice, and everywhere in between, I began to make some observations. Some hostels are clearly still stuck in the dark ages when it comes to hosteling; they have not updated recently and are not in-tune with what the average backpacker needs or is looking for in 2013.
But others? Others clearly get it.
When you travel on Busabout's hop-on, hop-off network, you are automatically dropped off at a specific hostel in each city. Busabout works with some great hostel brands on their routes, including Wombats, St. Christopher's, and PLUS Hostels. You are not obligated to stay at these drop-off hostels, of course, but for the sake of convenience I chose to do so in most cities.
And, for the sake of proving my point about hostels being very different today from what they were even 5 years ago, I'd like to profile PLUS Hostels for you.
After staying in nearly every PLUS property in Europe, I can confidently say that this hostel chain is one of the ones that gets it.
And here's why:
What PLUS does right
I've developed a check-list in my head of things that any great hostel will have. This list includes:
Security
Different room types
Gadget access
Enough toilets/showers
Social opportunities
Convenience
On-site laundry facilities
The PLUS brand of hostels ticks every one of these boxes — and then some:
Security — All PLUS rooms are lockable. At hostels in Berlin, Prague, and Florence, room access is granted with a plastic key card. In Venice and Rome, bungalows at the campsites are lockable using a key. Rooms all have lockers of some sort for your valuables (though sometimes you have to provide your own padlock).
Different room types — PLUS offers small dorm rooms (some with single beds instead of bunk beds!), private rooms with en-suites, and even female-only dorm rooms and wings (which usually come with girly touches like pink walls and free towels to use). At the campsites, bungalow-style cabins and permanent tents (with real beds in them) are also available.
Gadget access — One of my biggest gripes at hostels is not being provided enough power outlets in rooms. Today, when everyone is traveling with a phone, a camera, and at least one other electronic gadget with a battery that needs charging, having one power point in a room of 4 people is simply unacceptable. Thankfully, PLUS' dorm/shared rooms come with plenty of power points — usually at least one next to each bed. The hostels offer free wi-fi, too.
Enough toilets/showers — Unlike many hostels I've stayed at, PLUS hostel rooms usually come with en-suites. In the 4-bed dorm room I stayed in in Prague, for example, we had a shower and separate toilet (and two sinks) right in our room. No need to carry all your things down the hall. The exception to this is at the campsites, where most facilities are shared unless you are staying in a bungalow.
On-site laundry facilities — Sooo handy if you are traveling long-term! PLUS has laundry facilities at each of its properties — and I think I utilized them at nearly every one!
Social opportunities — Every PLUS property has an on-site restaurant and bar, as well as pool and sauna facilities. (Yes, that's right, swimming pools!) All of these translate into great ways to interact with other people. On top of this, all of the hostels have brochures and suggestions of things to do at reception, and often plan themed parties and activities each evening at the bar.
Convenience — Some of the PLUS properties are located outside of the city centers. But they make up for this with things like having affordable restaurants and grocery stores at their campsites. Like selling tram tickets at the reception desk at PLUS Prague. Like offering a shuttle service from the campsite to the city in Venice. They also often have things like 24-hour reception and ATMs right inside the hostels.
PLUS properties
Now that you have an idea of what PLUS Hostels do right, here's a preview of each of the properties I stayed at:
Located in a massive building in the eastern half of Berlin that I think used to be a school, PLUS Berlin is the newest and most modern of the PLUS properties. With a cool lobby and a funky courtyard in which local artists come to work each day, this hostel oozes the creative vibe that makes Berlin so interesting.
This was the first PLUS hostel that I stayed at, and it impressed me from the minute I arrived. It was also here that I discovered that the PLUS restaurants are not only extremely affordable, but also offer up decent food (an observation that would hold up throughout all the PLUS hostels I stayed at). The hostel is also within a 5-minute walk of both an S-bahn and U-bahn stop, which was super convenient.
Located north of the city of Prague, PLUS Prague is nevertheless a good accommodation option in the city. Almost all of the dorm rooms at this hostel have en-suites (and are usually no larger than 8 beds), and this hostel also has a girls-only wing. Hostel employees will take you to the meeting point of free walking tours downtown, and there were even barbecues outside in the afternoon.
And, even though the hostel isn't right downtown, there's a tram stop less than 5 minutes away, and you can buy your tickets right at reception.
PLUS Camping Jolly (Venice)
I wasn't sure at first about staying at a campsite. (I've made it very clear before that I'm not much of a camper.) But this campsite completely changed my mind. Forget about pitching your own tent — here you can stay in a normal dorm room, in a "house tent" with a real bed, or even in an air-conditioned bungalow.
The only downside of PLUS' campsites is that they are located kind of far from the cities you actually want to see. In Venice, though, the campsite offers a shuttle to/from the city for a couple of Euro each way (or you can walk about 20 minutes to catch a bus). The on-site restaurant is also convenient, as is the small supermarket next to reception.
This campsite was very similar to the one in Venice, if perhaps slightly bigger. It offers the same types of accommodation (or you can bring your own tent to this site), as well as similar facilities (pool, restaurant/bar, supermarket, etc.). The biggest downside to this campsite is that it's quite far from the city. The campsite IS right next to a bus stop, and also offers shuttles in the summer to/from the Vatican. However, these are not convenient if you need to be in the city very early.
Since I had booked a few tours in Rome that started very early in the morning, I opted to stay 3 nights at a B&B near the Vatican for convenience's sake, spending only 2 nights at this campsite.
If you're looking for a hostel with a good location in Florence, this PLUS property is a great option. Along with the usual PLUS amenities, this property also has a nice rooftop terrace with views of the Duomo. You won't find dorm rooms here larger than 8 beds, and they all come with en-suites. PLUS Florence also has a female-only wing, along with very nice private rooms.
PLUS Florence frustrated me with its abysmal wi-fi (which I'll get to later in this post), but I liked it enough to extend my stay there from 3 nights to 5.
*A note on the campsites — Perhaps it's just a European (or maybe Italian?) thing, but there were a ton of families at both the Venice and Rome campsites. I can understand this — cheap accommodation with a free pool and food right on-site would be pretty appealing for a family with young kids. But it was kind of weird to see kids wandering around in the same space where backpackers were getting wasted. Just saying.
What PLUS could do better
No comprehensive review would be complete, of course, without mentioning some of the negatives that I found. These are very few, I'll admit, but still deserve to be addressed.
Offer better wi-fi
My biggest issue with PLUS is the horrible wi-fi I found at most of their hostels. It bothers me when hostels advertise free wi-fi, but then you find out that it only works next to reception, or only at certain times of day when it's not being overloaded. PLUS' hostels are BIG — meaning they should probably have more than just one wi-fi network to serve everybody.
While the wi-fi in Berlin worked fine, it was patchy in Prague, and only worked right next to reception in Venice. The wi-fi in both Rome and Florence barely worked at all — I had to either go sit by the pool (in Rome), or confine my work to the afternoons (in Florence), when not very many people were trying to use the network.
This might not bother the average traveler as much as it bothered me. But, with work to do and travel to book, bad hostel wi-fi is one of my biggest nightmares.
Offer more common areas
Because PLUS' hostels and campsites tend to be so big (the Berlin hostel, for example, has something like 700 beds), they could all do with a few more common areas for everyone to mingle in. Yes, there are the pools and the bar and usually at least one large common area in each hostel. But when you might have hundreds of travelers staying at one time? Perhaps some sort of lounge on each floor would be a nice touch. (To be fair, Berlin DID have at least 2 or 3 big common rooms — including a huge game room.)
Offer better directions
My last peeve had to do with the campsites. Both the Venice and Rome PLUS campsites are accessible by public bus. But I could not get good, succinct instructions at either campsite regarding how, when, or where to catch these buses. In Rome, a bus stop was at least close to the hostel. But in Venice you had to walk a good 15 or 20 minutes, and the poorly-drawn map I was given didn't even include the name of the bus stop I needed to get on/off at. This, at least, would be a really easy fix!
The verdict
So, is PLUS for you?
Well, that depends. I liked PLUS' hostels because of all the amenities and room options that they offer. And I actually had a lot of fun at the Venice campsite especially. But these hostels are not small, cozy, homey affairs. They are big and sprawling. Because of this, they might not be for you.
But as for me? I would definitely stay at all of these properties again.
(If you're only going to try out one, though, my favorite was definitely PLUS Berlin!)
——
Have you stayed at any of the PLUS hostels in Europe?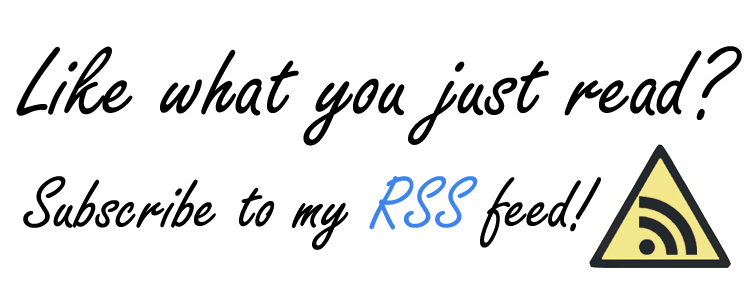 *Note: I did receive free accommodation from PLUS Hostels throughout my Europe travels. However, I was already planning to stay at all of these PLUS properties before that agreement anyway! As always, opinions are entirely my own, and I would never recommend anything to you that I do not fully support.