Some posts on this site contain affiliate links, meaning if you book or buy something through one of these links, I may earn a small commission. Read the full disclosure policy
here
.
---
I'm not exaggerating at all when I tell you that when I got engaged at the end of 2016, I literally had no clue what kind of wedding I wanted to have. I've always been the girl dreaming of her next passport stamp – not of her perfect wedding dress or wedding venue.
But, at the end of the day, I AM a planner. And even though I hadn't given it much thought before, it quickly became clear that my wedding was going to have to have a travel theme.
Here's the thing about themed weddings of any kind, though: they can either be really awesome… or they can be really cheesy.
I was determined to plan a non-cheesy travel-themed wedding.
If you, too, would like to plan a travel-themed wedding (or if you just want to scroll through some of my wedding photos), then this is the post for you!
(Note: All photos taken by Jadie Foto!)
How to plan a travel-themed wedding that doesn't suck
1. Choose a venue
The easiest way to plan a travel-themed wedding would be to plan a destination wedding. Nothing says "travel" more than… well, traveling!
In my case, though, I had a 92-year-old grandma who couldn't fly and didn't even like long car rides any more, and since I really wanted her to be at my wedding, a destination wedding was out. (That, and planning a wedding from far away can be tough unless you hire a wedding planner or purchase a package through a resort.)
Instead, my (now) husband Elliot and I settled on a venue close to where we live in Ohio.
It's called Happy Days Lodge and it's inside Cuyahoga Valley National Park. Elliot and I frequent the park a lot for walks and bike rides, and I loved that the building is historic – it was built in the 1930s by the Civilian Conservation Corps, and is on the national register of historic places (which is super cool to a #historynerd like me!).
Your venue doesn't really need to be travel-related – just make sure it's a good backdrop for all the other travel-themed goodness you'll be planning.
2. Focus your theme
Saying your wedding theme is "travel" is pretty broad; you could take it so many different directions! But that also means that you run the risk of bringing *too many* ideas into your plans and design.
To avoid this, I recommend choosing one or two focus points for your theme. Maybe you center your wedding around a specific destination or country, or around your favorite form of transport (think planes and trains), or around previous trips you've taken.
We decided to go with globes and bikes (since Elliot is a pretty avid cyclist), declaring a "vintage travel" theme that went well with our semi-rustic venue. With a more focused theme, it was much easier to plan the rest of the details.
3. Get the invites right
Once you narrow down your travel theme, you should be able to start looking for invitations that might match. You'll have to decide if you want to something super on-theme like invitations that look like passports or boarding passes (which would be perfect if you go with a "flying" theme), or whether you want something more subtle.
We actually just went with simple fall invitations since we were having a fall wedding – but also because I couldn't find anything I loved that screamed "vintage travel" that didn't take the theme too far.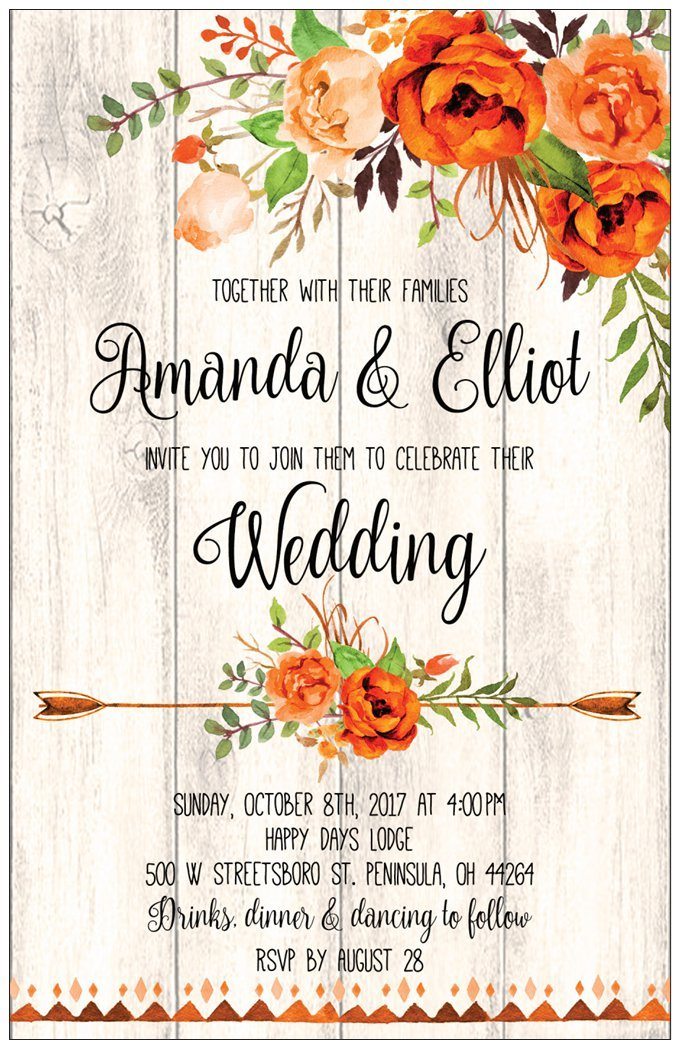 My best advice is to look for designs you like on Etsy. Most designers will customize their designs with your info, and then send you PDF files that you can get printed wherever you want.
This is usually a more economical option, since the designs aren't too expensive, and you can often find great coupons and deals from places like Vistaprint to do the actual printing. (We ordered all our save the dates, invites, and thank you cards from Vistaprint!)
4. Add in ALL the travel touches
These touches will depend on your theme, but can be included in your decorations, ceremony, and even practical parts of your wedding.
Our travel touches started before people even walked in the door. We had an old tandem bicycle outside our venue, and bicycles of all shapes and sizes scattered throughout our decorations (including a super cute cake topper.)
Inspired by the love locks you can find latched onto bridges and fences all around the world, we added in a love lock ceremony after our vows. (Because, yes, there's totally a company out there that specializes in love lock ceremonies!)
We had fun with our table numbers, opting for vintage-style postcards (design also purchased on Etsy, and then I just printed them myself) paired with wooden sign holders that my dad made from birch tree cuttings in his backyard.
Our centerpieces were vintage globes mixed with LED lights and candles (including cute ones I found with compasses on them).
I considered doing some sort of map for our seating chart (I've seen those paired with naming each table after a country or continent), but in the end went with cards shaped like luggage tags pinned to a burlap-covered cork board. Our cards said "Adventure with us," and tied in to our Save the Dates.
Tiny paper airplanes would have also been cute – if only I was better at origami!
Our card box was a pair of stacked vintage suitcases (one from each of our grandmas), with the top one propped open for cards.
And our guestbook? I considered doing the whole "sign a globe" thing, especially since globes were very prevalent in our decorations. But I've seen that on Pinterest one too many times.
So, instead, I gathered up dozens of postcards that I've collected on my travels (they make great souvenirs!), and we encouraged people to write us some advice on these in lieu of a traditional guestbook. Everyone loved it, and we got such lovely messages!
5. Consider your favors
Here's the thing about wedding favors: you really don't need them!
I know it's somewhat traditional and all to send your guests home with something to remember your day by. And I did briefly consider doing luggage tags or bike-shaped bottle openers for our favors.
But, at the end of the day, many people either toss these favors or just never take them home at all.
So, instead of potentially wasting money on favors that we thought were cute but that might not actually be practical for all of our guests, we decided to go with edible favors instead! We went with flavored popcorn from a local company, which was perfect for us since we both LOVE popcorn.
It wasn't really on-theme, but we also didn't go home with lots of extra favors that people left behind. 😉 (You can absolutely theme edible favors, though – think macarons for a Paris-themed wedding, or airplane-shaped cookies, or even chocolates with a cute travel quote printed on the label.)
6. Themed food… or no?
Will you go themed with your food? If you're doing a country-specific theme, it would be easy to theme your food/desserts to match; or you could go with an international smorgasbord and have all your favorite dishes from all around the world.
Since our theme was fairly generic, we went with pretty normal wedding food – but we had fun with donuts and cider for dessert, which played into the fact that we had a fall wedding.
7. Set up a honeymoon fund
Elliot and I lived together for three years before we got married (and we also bought our condo half a year before the wedding). So we didn't really *need* all of the household-type things that you traditionally receive as wedding gifts.
If you're in a similar situation (and if you are confident most of your guests would be cool with not buying you "stuff"), you could consider registering for a honeymoon instead on sites like Traveler's Joy, Honeyfund, Joy Honeymoon Registry, or Zola. What could be better for a travel-themed wedding?
8. Spend money on what you care about most
This isn't really a travel-themed wedding tip, but just a planning trip in general: this is YOUR day, and you should spend money on the parts that mean the most to YOU.
For us, this meant spending a lot on good food and a kickass photographer (shoutout to Jadie Foto!), but not spending any money on real flowers (fake ones looked just fine!), expensive decorations, or a photo booth (we set up a DIY one with an Instax camera).
We also didn't really care if we adhered to all the typical wedding "traditions" or not – for example, we skipped the garter thing and threw two lottery ticket bouquets instead!
---
So there you have our vintage travel-themed wedding! The subtle approach to our travel theme might not be perfect for you, but hopefully you still came away with an idea or two from this post!
(And maybe be convinced that themed weddings don't have to be cheesy!)
---
Here are some more of my favorite photos from the day… because why not??
Themed weddings: yea or nay?
Pin it for later: