Travel looks very different right now depending on where you're from and where you're going. Be sure to check local restrictions and be willing to adhere to any and all safety regulations before planning a trip to any of the places you may read about on this site. Also, some posts on this site contain affiliate links, meaning if you book or buy something through one of these links, I may earn a small commission. Read the full disclosure policy
here
---
Every once in a while, we all like to escape. That's why we travel in the first place, isn't it?
Reading a good book or watching a good movie can also be classified as escapism — escapism that doesn't require you to leave your home, or even put clothes on if you don't want to.
Movies — with their exotic backdrops and intriguing characters — can act as a pull to a specific destination or region of the world. Whether classics like "Roman Holiday" or "Out of Africa," or newer films like "Under the Tuscan Sun" and "Eat Pray Love," movies often inspire travel.
Here are some movies that, over the years, have inspired me — in different ways and for different reasons — to travel.
7 movies to inspire you to travel
Amelie — Paris
Who doesn't love this quirky French love story, with its vibrant colors and heartbreakingly beautiful score? It ranks up there with my favorite movies, even though I don't speak a word of French. "Amelie" is set in a somewhat whimsical, nostalgic version of Montmartre, an area of Paris. Even though the movie doesn't depict true modern Parisian life, it still always reminds me to keep Paris on my list.
Australia — The Outback and Darwin
I liked this Baz Lurhmann-directed romance a lot more than the critics did, apparently. But perhaps it was because I had just finished reading Bruce Chatwin's "The Songlines" before watching it for the first time. I was all up-to-date on my Aboriginal history and culture, and felt like I had a pretty good grasp on certain themes that pervaded the movie. I think I would have enjoyed it regardless, though. "Australia" has an epic feel to it, with just a twinge of "magic" thrown in, like every good Lurhmann film. Even though I'd been to Australia the same year that I saw it, this movie made me want to experience the gritty Outback, and the port city of Darwin.
Eat Pray Love — Italy and Indonesia
If you've read my review of this Julia Roberts film, you'll know that I was less than impressed by the movie as a whole. It lacked passion. It lacked characters that I liked. But what "Eat Pray Love" did not lack was vibrant settings that made ME want to move to Rome to get fat on pizza and Italian phrases, or to soak up the beauty in Bali. It's impossible to say that this movie won't inspire people to travel, because I think it will.
Lord of the Rings — New Zealand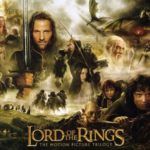 Okay, so I know you can't really go to Middle-Earth. But you CAN go to New Zealand, which starred as Middle-Earth in Peter Jackson's "Lord of the Rings" trilogy. These films are really to blame for me being bitten by the travel bug. Seeing them made me want to go to New Zealand more than I had ever wanted anything in my entire life. Whether it was the rolling green hills of the Shire or the tussocked plains of Rohan, I wanted to see the real thing. I know I wasn't alone, either, as there's a pretty healthy "Lord of the Rings" tourism market in New Zealand to this day.
Mamma Mia! — Greece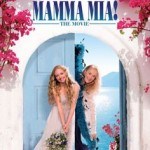 Do I hold "Mammi Mia" up there as one of the greatest films of all time? Of course not. I saw it for the first time as a sing-along in New Zealand, and will never forget the enthusiastic crowd belting out "Dancing Queen" and other ABBA songs as they gyrated in the aisles and bounced around inflated beach balls. I will also never forget the amazing coastal panoramas, or the little Greek towns that were just as much the stars of the movie as Amanda Seyfried and Meryl Streep. This movie made me ache for Greece.
Mary Kate and Ashley movies — major world cities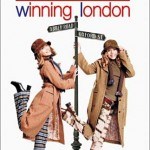 I can't lie to you. When I was younger, I was a big fan of Mary Kate and Ashley Olsen. I watched almost all of their movies – some multiple times – from the early "detective" days right into the formulaic teenage romps. I grew older as they did, and so it was almost like I was going on new adventures right along with them. Toward my teenage years, MK and A began going abroad to make movies – to places like London and Sydney and Paris and Rome. Sure, the movies were campy and the plots predictable and dumb. But I envied their travels, and vowed that someday I would see all the cool places that they did.
The Motorcycle Diaries — South America
Here's another foreign film that has always been sort of inspiring to me. "The Motorcycle Diaries" tells the story of a young Ernesto Guevara (who would eventually become the infamous 'Che' Guevara) and his friend Alberto Granado as they journey up the west coast of South America on the back of a motorbike. This is a road movie by definition, and has all the trappings of one — it begins light and fun, but the characters become moved and changed by the things they experience on the road. Do I want to roadtrip by motorbike across South America? No. Do I want to volunteer at a leper colony? Not really. But the spirit of this film is infectious, and some of the locales — like Machu Picchu, for example — are simply stunning. If I had never seen this movie, I probably would have never been inspired to add South America to my bucket list.
What movies have inspired YOU to travel? What are they, and what about them caught your attention?