Some posts on this site contain affiliate links, meaning if you book or buy something through one of these links, I may earn a small commission. Read the full disclosure policy
here
.
---
What do you know about Pittsburgh, Pennsylvania?
Chances are, you associate this city with one of two things – sports, or steel.
With well-known sports teams like the Steelers (football) and the Penguins (hockey) calling Pittsburgh home and a long history of steel manufacturing, it's no wonder these are the two things most frequently associated with the city.
But Pittsburgh is so much more than sports and steel.
Read on to learn some fun facts about "Steel City" that you probably didn't know!
10 Fun Facts About Pittsburgh
1. Pittsburgh is the "City of Bridges"
Believe it or not, Pittsburgh has more bridges than Venice! The city boasts more than 445 of them, many of them crossing the three rivers (Ohio, Allegheny, and Monongahela) that meet in downtown Pittsburgh.
2. Pittsburgh is the home of public TV
In 1954, WQED became the first community-sponsored educational TV station in America. And one of its most beloved shows — Mister Rogers' Neighborhood — was based in the Pittsburgh neighborhood of Oakland. Fred Rogers himself even called the area home.
3. Pittsburgh also has hills
Move over San Francisco. Bike enthusiasts in the Midwest should look no further than Pittsburgh if they want to train on some steep terrain. Pittsburgh is made up of hills, rivers, and valleys — making for some interesting (and extremely hilly) roads.
To properly appreciate these hills, be sure to ride the Duquesne Incline up Mount Washington. The views at the top are fantastic!
4. Pittsburgh could be the next Hollywood
Okay, so maybe not really. But the city has starred in a lot of blockbusters in recent years — the most famous of which probably being "The Dark Knight Rises." This is actually fairly apropos, considering that the first movie theater in the world — the Nickelodeon — was opened in Pittsburgh in 1905.
5. Celebrities call Pittsburgh home
From Gene Kelly to Michael Keaton to Christina Aguilera, many famous people have ties to Pittsburgh. And we of course can't forget Pittsburgh's most famous artist, either — Andy Warhol. Along with the Carnegie museums, the Andy Warhol Museum is one of the best in city.
6. Pittsburgh is the home of the emoticon
You know that smiley face you use all the time online and in text messages? Well it was created in 1980 by Carnegie Mellon University computer scientist Scott Fahlman.
7. Pittsburgh has famous food
Plenty of foods that we all know and love started out right here in Pittsburgh. Like the Klondike bar. And Heinz ketchup. And even the Big Mac (which was "invented" near Pittsburgh in 1967).
But if you want a real Pittsburgh classic? You have to head to Primanti Brothers' Strip District location — home of some of the biggest sandwiches you'll ever find, with coleslaw and fries right on top.
8. Pittsburghers speak Pittsburghese
The Steelers become the "Stillers," wash becomes "warsh," and you'll hear "yinz" substituted for "you guys."
9. Pittsburgh is full of art
From the Carnegie Museum of Art to the Frick to the Warhol to the Mattress Factory, Pittsburgh is actually quite an artsy city. Even Phipps Conservatory has an artsy flair, with glassworks dotted throughout the gardens and exhibits.
10. Pittsburgh is very livable
For a long time, Pittsburgh had a reputation as a polluted industrial town. Forget about that, though. Today, Pittsburgh has dozens of LEED-certified buildings, lots of green spaces, and is currently sitting pretty as the 30th most livable city in the world (and the second most livable in the US), according to CNN.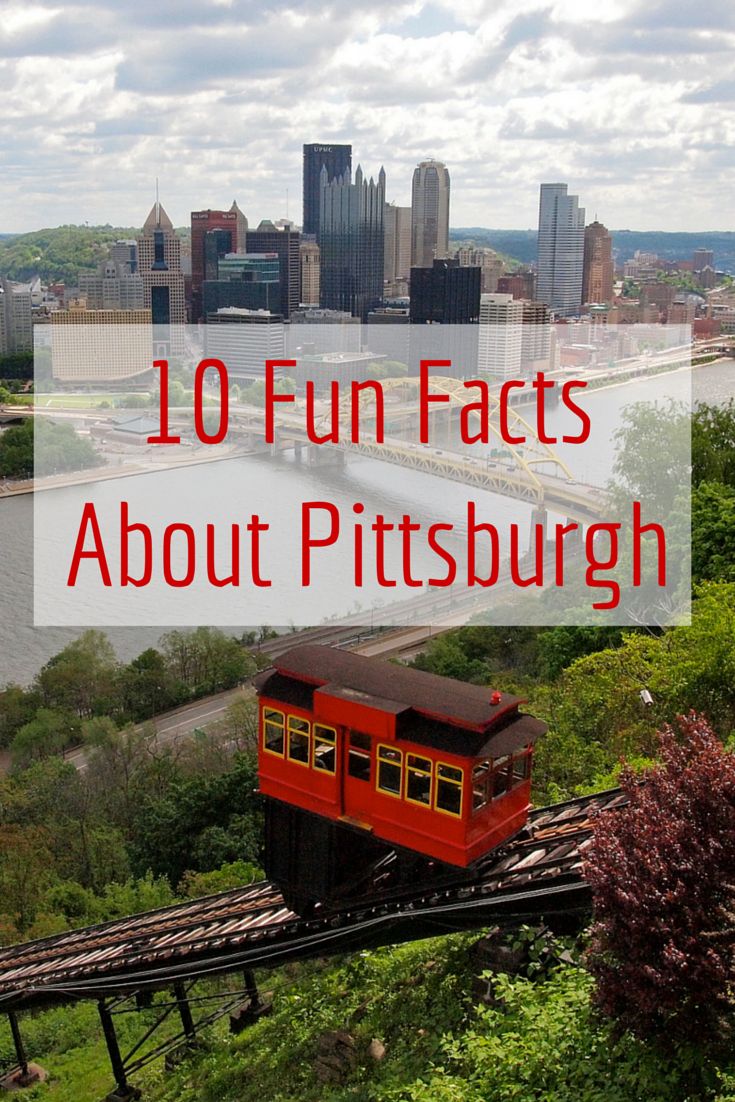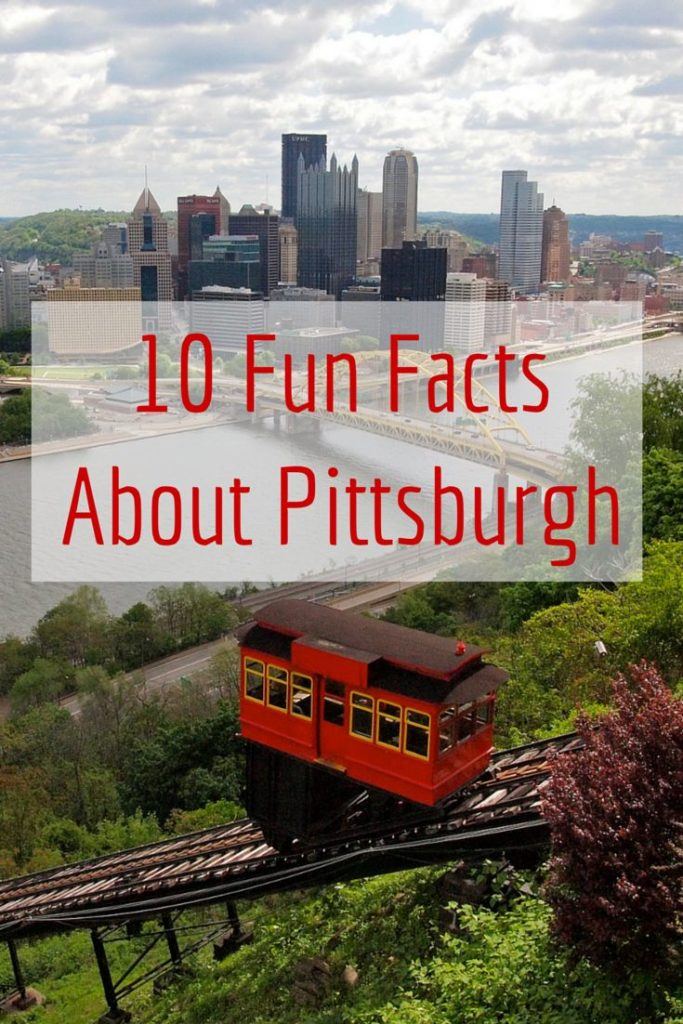 Pittsburgh may not be New York or Las Vegas. It may not be Miami or San Francisco. But that doesn't mean it's not worth a weekend of your time. In fact, if you ask me, Pittsburgh is one of the most underrated cities in the U.S. Hopefully I've convinced you to at least consider a visit!
---
Practical Pittsburgh info
Thinking of planning a trip to Pittsburgh? Here are a few tips to help you out:
Where to stay
Pittsburgh has a wide variety of hotels scattered around the city, whether you want to stay right downtown or in one of the surrounding neighborhoods. All the normal chains can be found here, from Hilton to Hampton to Holiday Inn. Pittsburgh also has some unique boutique and luxury hotels downtown, including the Omni William Penn (JFK stayed there!), the Fairmont, and Hotel Monaco by Kimpton.
Or check out Pittsburgh's best hotels here.
How to get around
Many visitors will either drive to Pittsburgh or fly in and then rent a car. And while this is perfectly fine, let me warn you that downtown Pittsburgh is SO confusing if you don't know it well. If you're staying downtown and plan to visit the city's main attractions, you can also rely on ridesharing companies like Uber and Lyft and let somebody else tackle the confusing roads. (And be sure to check out current Uber promotions before you go.)
---
So how about it? Who wants to visit Pittsburgh?
*Note: My visit to Pittsburgh was partially sponsored by VisitPittsburgh and the Courtyard Pittsburgh West Homestead/Waterfront. As always, though, my opinions are my own. There are also a few affiliate links in this post.