Some posts on this site contain affiliate links, meaning if you book or buy something through one of these links, I may earn a small commission. Read the full disclosure policy
here
.
---
[dropshadowbox align="none" effect="raised" width="640px" height="" background_color="#ffffff" border_width="1″ border_color="#dddddd" ]This is a sponsored post written by me on behalf of
Marriott Resorts
. All opinions are 100% mine. [/dropshadowbox]
I've more or less grown up having "the American Dream" shoved down my throat.
Okay, so perhaps it wasn't quite *that* dramatic. But I was definitely pressured from a young age to do well in school. Why? So I could get into a good college. Why? So I could get a good job. Why? So I could make lots of money. Why? So I could be happy.
You see, here in the U.S., money is inexorably tied to the concept of happiness. Many people believe it's the only road to happiness – that if you don't make piles of money, you'll never be happy.
I definitely don't buy into this. Sure, having enough money to pay your bills and live comfortably is important, and probably DOES contribute to a person's overall happiness. But the pursuit of happiness for many people (and many Americans especially) has morphed into just simply a pursuit of money.
We work longer hours, more jobs, and for more years of our lives. And this definitely has adverse effects on other parts of our lives.
Like taking time off and actually, you know, LIVING.
In 2014, 42% of Americans went the entire year without taking a single day of vacation, according to a survey by Skift. FORTY-TWO PERCENT. That's almost HALF of the American workforce going a year without taking a day off work.
Now, in the US, companies aren't required to offer their employees any amount of paid vacation time. And, if you don't get paid time off, many people simply can't afford to take a vacation. BUT, the thing is, many Americans DO get at least 10 days of paid time off. And yet many still don't take it.
Why? Some say they are too afraid of work piling up. Others feel like no one else can do their job. And others (and a vast majority of others, from my own experience) are afraid of being fired for taking time off. (Which, really, is awful. If your company offers you paid time off, but then makes you feel like taking that time off will lead to you losing you job… that's just not cool.)
I understand the hesitancies about taking time off work – but I also know how important it is both physically and mentally to take a break.
Why Vacations Are Good For You
There's been plenty of research done in recent years surrounding the importance of getting away from the office. And here are some arguments for why you SHOULD take advantage of that vacation time:
1. Your brain needs downtime. When your brain is constantly being bombarded by information and work assignments and office drama, it eventually gets bogged down. And when your brain gets bogged down, it just doesn't function at its best any more. And if your brain isn't firing on all cylinders, chances are your work is going to suffer.
2. Time off can help reduce stress. Work, for many people (most people, in fact) can be stressful. Especially if you're working a job where you feel at-risk of being fired if you take a day off. Being under stress for long periods of time it not good for you though – it can actually change your brain and make you less-equipped to deal with more stress in the future. But, going on vacation once or twice a year can help alleviate a lot of this stress. In fact, Gallup reports that Americans who take regular trips have "significantly higher well-being" than those who don't go on vacation.
3. You'll be more productive. Speaking of that well-being, getting away from work and stress and routine often means that you'll be more productive when you come back from a holiday. You'll be refreshed and reinvigorated, and those creative juices will once again be flowing.
4. Planning a trip makes people HAPPY. It's just a fact – having a trip to look forward to almost always puts a spring in a person's step.
Not only are vacations fun, but taking time off can actually make you a healthier, happier person. It's been like, proven. By science and research and stuff.
So Americans, what are we waiting for? Let's take some vacation time!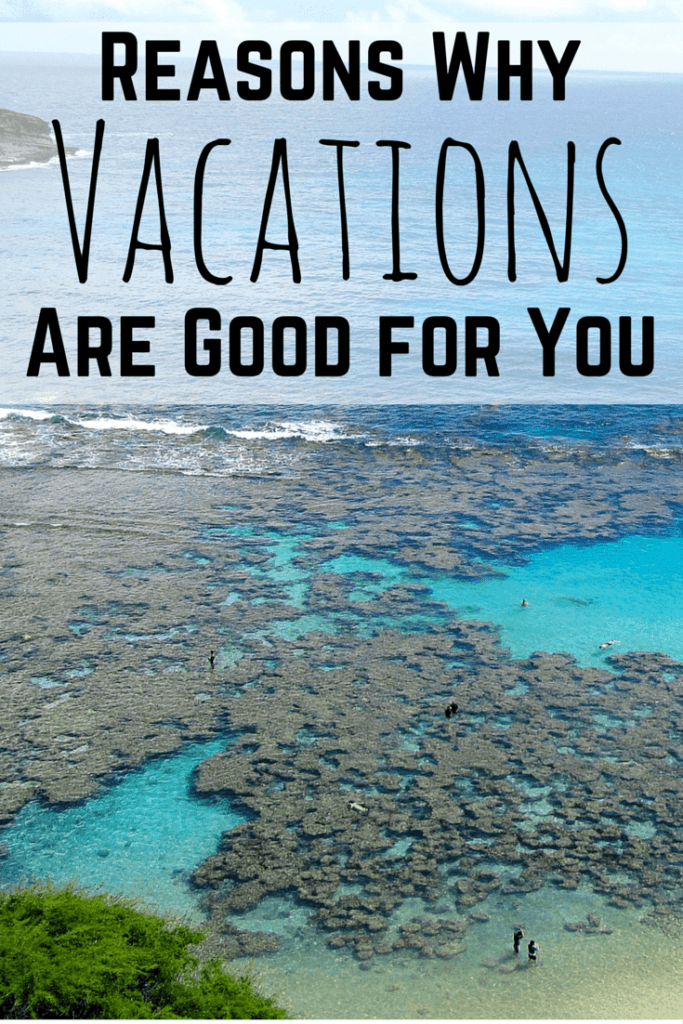 The Celebrate Summer Event
In order to help you out with using up some of those vacation days you've been ignoring, U.S. Marriott Resorts is running its Celebrate Summer Event right now.
Basically, for every night you stay at a participating Marriott Resort in the U.S., you get up to $100 per day in resort credits to be used on-site for food, spa treatments, a round of golf, etc. They are essentially giving you free money – up to 100 bonus dollars to spend each day you stay. Which means you get to worry less about your budget and focus more on your holiday.
You may just associate Marriott.com with hotels, but the brand actually has 34 resorts across the U.S., too. And these resorts are pretty darn cool. They focus on low-frills luxury – meaning you can enjoy personalized touches, yet still wear your shorts and flip-flops into the lobby without feeling out of place.
And, in case you aren't sure which U.S. Marriott Resort would be right for you, here are some of the cool things you can look forward to:
Make s'mores at a nightly campfire at the JW in San Antonio
Catch a concert at L.A. LIVE
Try the sushi at the Marco Island Marriott
Take a surf lesson at the Waikiki Beach Marriott Resort & Spa
All of the resorts are different, and all cater to families and couples looking for a unique getaway. And summer is the perfect time to take advantage of a deal like this.
In that same Skift survey I mentioned earlier, they found that even LESS people took vacation time during the summer last year. More than 43% of Americans sat behind desks and in cubicles for the WHOLE summer. That means no beachy getaways. No endless rounds of golf. No hiking or climbing or adventuring of any kind.
That makes me sad.
Please, Americans, take advantage of this Celebrate Summer Event and go treat yourself to a vacation. You don't have to go very far or even stay away for very long – but go. Somewhere. At least for a few days.
You have between now and September 7 to take advantage of the Marriott Celebrate Summer Event and book a getaway. I challenge you to break away from the status quo and actually USE some of those vacation days this summer.
So where do you stand? Do you use all the vacation days afforded to you? If not, will you pledge to do so this year?